CANCELED-Michael Franti & Spearhead
With specials guests Bombargo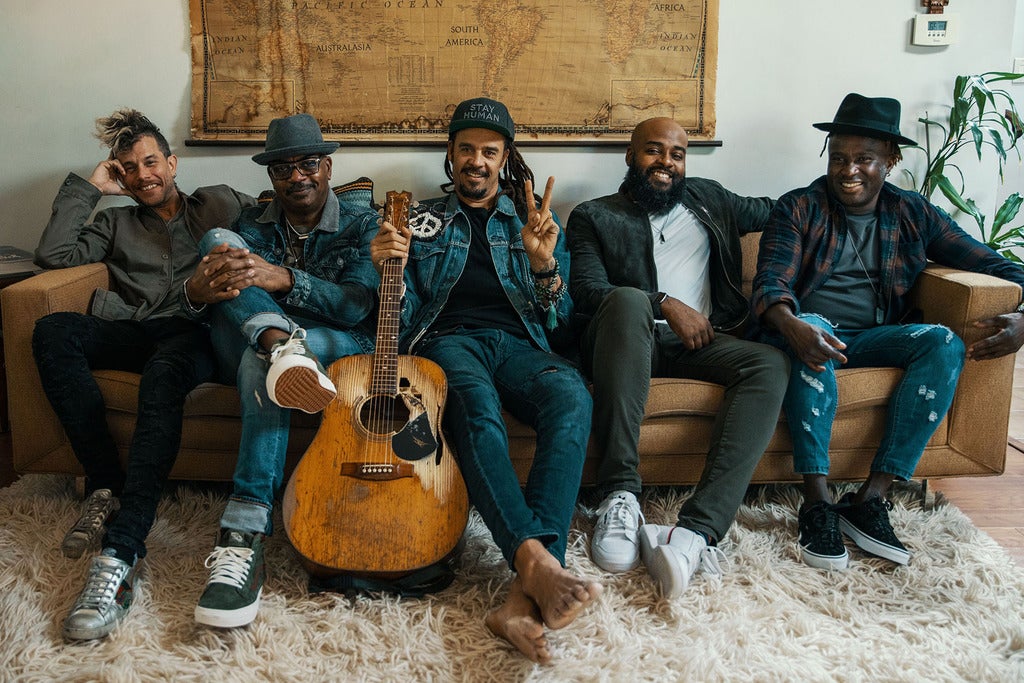 June
23
, 2020
/ Tuesday
CANCELED-Michael Franti & Spearhead
With specials guests Bombargo
Date

June

23

, 2020

/ Tuesday

Doors Open

6:30 PM

Start

8:00 PM

Ticket Prices

$33.00/$37.50/$62.50 (ADVANCE) // $38.00/$42.50/$67.50 (DAY OF SHOW)

Venue

The Capitol Theatre
Port Chester, NY

On Sale

On Sale Now

Please Note

Unfortunately, This Event Has Been Canceled. Refunds available at point of purchase. Online and phone orders: Sign in to your account to access your tickets and see your available refund and/or credit options. Otherwise, you should expect to receive your refund in as soon as 30 days.
CANCELED-Michael Franti & Spearhead
With specials guests Bombargo
Event Details
Michael Franti & Spearhead
Michael Franti is a musician, humanitarian, filmmaker, and activist who is recognized as a pioneering force in the music industry. He believes that there is a great battle taking place in the world today between cynicism and optimism, so he made his most recent album, Stay Human Vol. II, his highest charting album to date, to remind himself - and anyone who's listening - that there is still good in the world and that it is worth fighting for. The songs on Stay Human Vol. II were inspired by Franti's new self-directed documentary, Stay Human, which released in January and won an array of awards at film festivals worldwide. Throughout his multi-decade career, Franti has earned four Billboard #1 singles with triumphantly hopeful hits such as "Sound of Sunshine" and "Say Hey (I Love You)," 5 Top 30 Hot AC singles, eight Top 25 AAA Singles and four Billboard Top 5 Rock Albums and topped multiple charts with his latest release. Michael owns Soulshine Bali, the leading yoga retreat hotel in Ubud, Bali, and co-founded Do It For The Love with his wife, Sara Agah Franti, a wish granting organization that brings people living with life threatening illnesses, children with severe challenges, and wounded veterans to any live concert anywhere in the world. To date, they have granted over 2,000 wishes!
Bombargo
Bombargo is a Canadian based international touring band that drops a vibrant splash of soul over their distinctive 'vintage-pop' sound. Well known for bringing unrivaled energy to the stage with sing-along anthems, double-brother harmonies and a powerful message that combined make for one of the most captivating live shows ever! Frontman Nathan Thoen's passionate conviction and 'Jagger-like' dance moves even impressed billionaire and music industry icon Sir Richard Branson, quoting "I haven't seen this type of energy since The Rolling Stones!" - and he would know, having personally signed The Rolling Stones to Virgin Records.
The band began with lead singer Nathan Thoen and guitarist Spencer Chilliak after the two spontaneously met and drove 16 hours to attend Sasquatch Music Festival where they became inspired to start a band. The duo wrote their debut single "Let It Grow" during their very first writing session and as part of Bombargo's debut EP Back on Main which would go on to be included in "The Top 10 Best Saskatchewan Albums of 2015" by SaskMusic. This further inspired them to continue writing, touring, and release their first full-length album titled We Are Bombargo. The group has since evolved into a 7-piece touring band adding Nathan's brother Anthony Thoen on guitar, additional brothers Matt and Sammy Folkersen on keys and bass respectively, Connor Newton on saxophone, and Niall Cubbon on drums.
Bombargo went on to receive massive acclaim when pop star icon Taylor Swift added their 2018 single "Mr. No Good" to her Spotify Playlist titled "Songs Taylor Loves" alongside mega artists including Ed Sheeran, Camilla Cabello, and Kendrick Lamar. Being the only unsigned band on this star-studded playlist saw Bombargo featured on CBC's the Q, NME, Exclaim, Fashion, Noisey, People, and Billboard. This success was followed up by the release of their most successful single to date - "Oxygen" which pushed Bombargo into the Canadian Hot AC Top 40 Charts for the first time in the fall of 2019. The band also made its US touring debut in late 2019 with their 33 date "North American Dream Tour" which kicked off with Bombargo playing the sold-out Roughriders Labour Day Classic Half-Time Show to over 33,000 people. The bands highly anticipated US debut at Hotel Cafe in Hollywood, CA gained heavy press coverage including a raving article in Billboard Magazine.
Bombargo has opened for legendary acts including John Butler Trio, The Dead South, Joel Plaskett and most recently Michael Franti & Spearhead on the 2020 Work Hard Be Nice tour. They have surpassed 2.5 million streams on Spotify, received over 500,00 views on YouTube, and were nominated for the Saskatchewan Music Awards "Pop/Rock Artists of the Year" in both 2018 and 2019. There's no doubt Bombargo will continue spreading The Goodtime Guarantee™ long into the future with a new full-length album set to release in 2020 as well as an extensive touring schedule including mainstage performances at Okeechobee Music Festival, Electric Forest Music Festival, and many more!
Additional Ticket Information
THIS EVENT HAS BEEN CANCELED. REFUNDS AT POINT OF PURCHASE.
If you bought your tickets online, there's nothing you need to do. It's Ticketmaster's standing policy to automatically refund the full cost of the ticket and fees to the original purchaser's method of payment used at time of purchase. For any canceled events, due to the unprecedented volume of cancelations, please note that you should expect to receive your refund in as soon as 30 days.
Please note that The Capitol Theatre box office is currently closed due to government directives from Westchester County and the State of New York. If you purchased tickets at our box office you will still receive a refund, but note we will not be able to make this transaction with you until we're allowed to reopen and you return to the box office with your tickets for this transaction. We apologize for this inconvenience, please check https://www.thecapitoltheatre.com/2020-show-updates and our Facebook page for more information as it becomes available.
Top