Parking
General Info
Before you drive, please consider taking the Metro-North trains to the Capitol Theatre, we are just across the street from the Port Chester station, on the New Haven line. The last train toward NYC from Port Chester leaves at 1:14 AM, and the last train toward Connecticut leaves at 2:41 AM (these times subject to change).
Please note: Parking lot fees and hours of enforcement are subject to change.
---
Parking Restrictions
There is limited street parking available in the Village of Port Chester, in all cases street parking is not permitted beyond 1am.
Parking in all Capitol Theatre lots is permitted until 1 hour after the performance ends.
Parking in municipal lots is permitted (in most areas) until 1am.
The Metro-North Garage lot (second floor of the garage structure at Brickoven Road) is listed as open 24 hours.
If these rules are not abided by, your vehicle may be towed. Please do not let this happen to your vehicle, and exit in a timely manner after the performance. If your vehicle is towed, please contact the towing company.
All parking rules and locations are subject to change without notice. The Capitol Theatre is in no way responsible for Municipal, MTA or any other off site parking.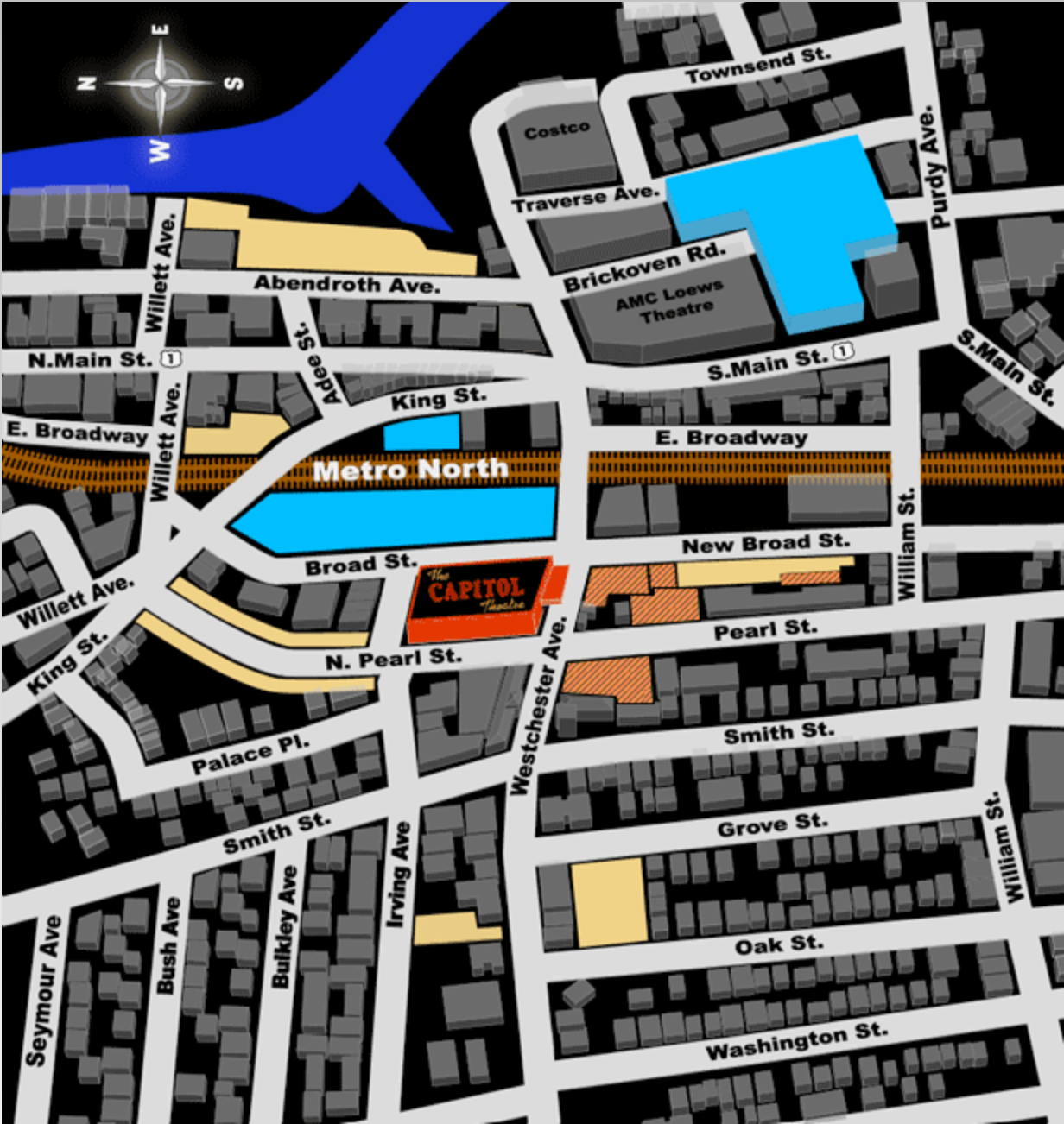 Municipal parking lots
Metro North parking lots
Private parking
Top