Bombay Bicycle Club
Liza Anne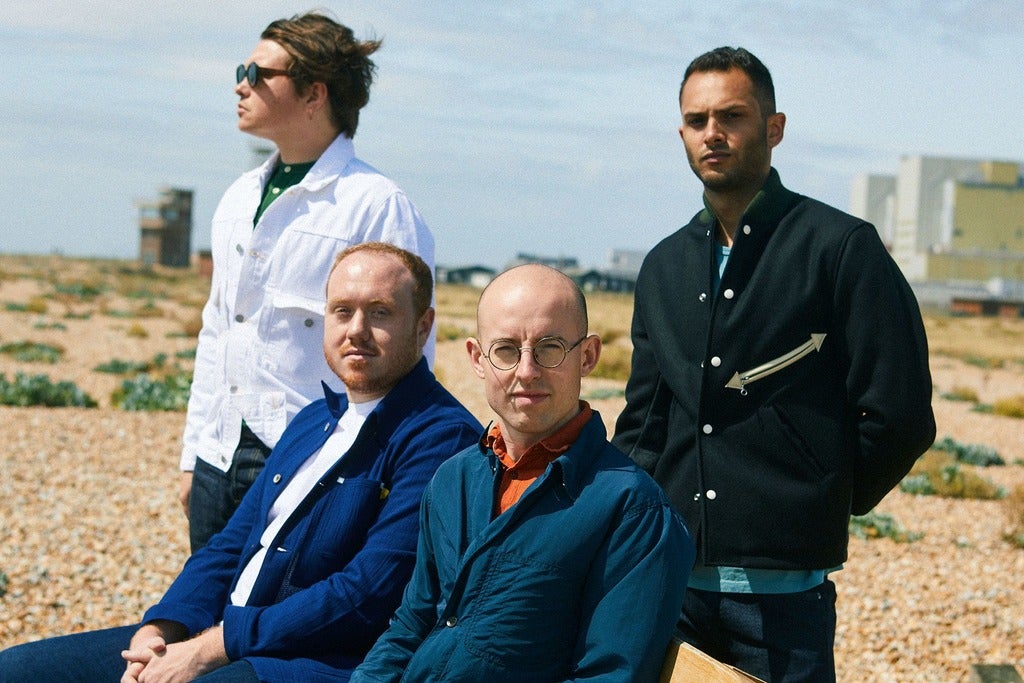 June
11
, 2020
/ Thursday
Bombay Bicycle Club
Liza Anne
Date

June

11

, 2020

/ Thursday

Doors Open

6:30 PM

Start Time

8:00 PM

Ticket Prices

$35.00/$45.00 (ADVANCE) / $40.00/50.00 (DAY OF SHOW)

Venue

The Capitol Theatre
Port Chester, NY

On Sale

On Sale Now

Please Note

18+ unless accompanied by a parent or legal guardian. Children under 8 years of age are not permitted.
Bombay Bicycle Club
Liza Anne
Event Details
Bombay Bicycle Club
Bombay Bicycle Club have announced North American tour dates in support of Everything Else Has Gone Wrong, their first new album in 6 years. The headlining run includes dates in the US, Canada, and Mexico and will feature support from Sports Team. East Coast US dates to be announced later this year. Everything Else Has Gone Wrong will be released via Caroline International/Island Records on January 17.

Everything Else Has Gone Wrong was recorded with Grammy-winning producer John Congleton (Sharon Van Etten, Spoon, St. Vincent), and recaptures the magic of the band's earlier releases. Uncut says, "The London quartet sound rejuvenated … a reminder of how far they've advanced since their early badge as adolescent indie rockers." Paste Magazine just named the new album one of their Most Anticipated Albums of 2020, while DIY Magazine says it "taps into their strongest asset — the ability to break your heart and heal it in the time it takes to move from verse to chorus."

"Stunning" (Billboard) lead single "Eat, Sleep, Wake" has racked up over 10 million Spotify streams and has been praised for its "invigorating hooks and wistful attitude" (Pitchfork) as well as "immediately feeling like classic BBC" (Dork). Listen here: https://youtu.be/zFb86yrodxE

Watch Bombay Bicycle Club perform the album's title track, "Everything Else Has Gone Wrong," for a special VEVO session: https://youtu.be/CmY5HKm1fHM

Bombay Bicycle Club welcomes the new album's release with a full tour of the UK later this January and into February. The run includes two nights at London's Alexandra Palace, with many of those shows long since selling out and with only a handful of tickets left at the remaining dates. Following the North American tour, a busy Summer festival season almost is inevitable.


Liza Anne
"Growing up, people would always say I was too happy to be depressed, or too social to have anxiety," says Liza Anne Odachowski, the critically acclaimed songwriter better known these days by her stage name Liza Anne. "In their eyes, because I was one thing, I couldn't also be something else. I think we all exist in duality, though. I can be everything and nothing all at once."

Duality is at the core of Liza Anne's arresting new album, 'Fine But Dying,' her debut release for indie powerhouse label Arts & Crafts. Synthesizing the elegant sincerity of Angel Olsen with the wry lyricism of Courtney Barnett and the unapologetic candor of Feist, the music is both tough and vulnerable, bold and withdrawn, a helping hand and a middle finger. Firing on all cylinders with distorted alt-rock guitars and explosive drums one minute, hushed and delicate the next, it's an eclectic collection that reflects the messy complications of growing up in the modern age, as the 23-year-old grapples with the fallout of falling in love, reckons with the patriarchy, and stares down the panic disorder she refuses to let define her. 'Fine But Dying' is the sound of an artist taking total control of her life and her art, a proud misfit crafting an aggressively infectious kiss-off to an industry (and a society) that's tried to box her in from day one.

"Being a young woman playing music in Nashville, everybody had their opinions of who I should be and what I should do next," says Liza Anne, whose music is as decidedly un-Nashville as it gets. "They wanted me to be happier and softer and easier because people are conditioned to only experience women in entertainment as a force of goodness and kindness and light. But just because I'm a woman doesn't mean I have to be soft and happy and nurturing all the time. It's pretty inhumane to expect a human being to represent only one side of themselves. We embody too many contradictions."

'Fine But Dying' follows Liza Anne's self-released 2015 breakout album, 'Two,' which garnered more than 20 million streams worldwide. NPR praised the record's "deeply introspective" songwriting and "searing reflections," while Nylon called it "a stunningly somber album" and dubbed Liza an artist with the "keen ability to turn even the smallest of feelings into a sweeping song." The record earned her dates with Joseph, Margaret Glaspy, The Oh Hellos, and Bears Den, among others, as well as festival slots from ACL to Daytrotter Downs.

Though Liza Anne commands a stage like she was born to do it, a career in music was far from her mind as she grew up in the quaint, sheltered community of Saint Simons Island, Georgia. She discovered songwriting one summer at sleepaway camp, when a guitar class helped her realize that the notebooks she'd been filling with poetry and prose could be set to melodies. Raised in a deeply religious household, Liza's first taste of public performance came on Sundays when she served as a local worship leader, and though she's since moved on from the church, the experience proved to be formative for her.

"I learned at a very young age how to manipulate an entire room full of people to feel what I'm feeling," she says with a laugh.

When it came time to cut 'Fine But Dying,' Liza Anne brought both her band and her producer, Zach Dyke, to France's legendary La Frette studio, a 19th century mansion on the banks of the Seine. Dyke and Liza's recording chemistry had been undeniable since they first met during college in Nashville, and though Liza dropped out of school to tour full time, the pair's creative relationship continued to grow deeper and break new ground.

"Zach is my best friend and my magic charm," reflects Liza Anne. "Working with him just feels like working with your other arm or another part of your brain."

In a six-day whirlwind, they recorded eleven new songs that embodied the raw energy and tense emotion that Liza Anne had long carried in her head but never yet captured on tape.

"This is my 'woman at her wildest self' album," she says. "It's a place for me to express all of the things about womanhood and the human condition that I was experiencing without fear of feeling like I'm 'too much' or 'not enough.' People used to talk about my music in such sweet terms, but they weren't sweet things that I was going through. With this record, I'm not sugarcoating anything any more."

On album opener "Paranoia," Liza Anne weaves together lilting pop sensibilities with moments of frenetic release as she confronts insecurity and doubt. The result is an addictive, Cranberries-meets-St. Vincent gem, and it proves to be a perfect entry point to an album unafraid to bare the multitudes it contains. Liza's crystalline voice is alternately beguiling and jarring as she sets her distress to music on "Panic Attack," sends up the hollow phoniness of southern hospitality on "Small Talks," and sneers and snarls her way through the third-wave feminist anthem of "Kid Gloves." On the gentle but bruising "I'm Tired, You're Lonely" she channels the eerie beauty of Jeff Buckley, while "Closest To Me" is a reverb-soaked look in the mirror, and "Control" faces off against some of the darker voices in her head.

"There are moments in the song 'Control' that question what it feels like to be in love," says Liza Anne. "The whole album is really a catalog of my first few years of falling in love with someone but doubting I had the capacity to actually do it."

'Fine But Dying' proves that Liza Anne is a woman with the capacity to do far more than she'd ever given herself credit for. By casting off the restrictions of who and what she "should" be, by writing with unrepentant emotion and without concern for the constructs and confines of "femininity," she was able to discover her truest self and create an album of incredible power and vision, one that fully reflects the rich duality of its author.

"This album gave me space to find my voice," says Liza Anne. "In the end, I always want to make art that's provocative and that challenges the stereotypes of what women are supposed to be or how they are usually experienced. Songwriting isn't just fun for me, it's necessity. It's my way of escaping my body and inhabiting it at the same time."
Top