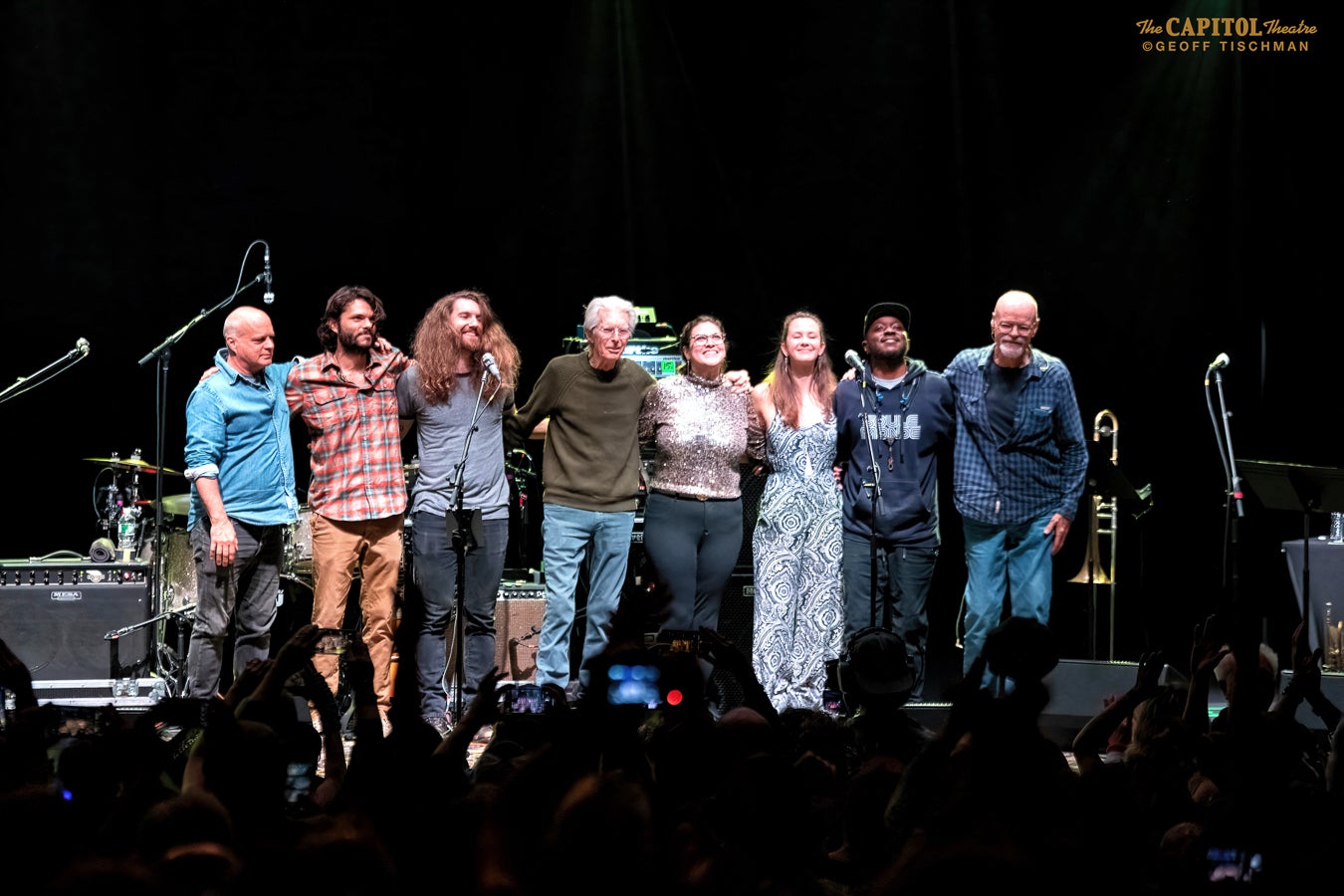 Members of Goose and Trey Anastasio Band Joined Phil Lesh & Friends on Sunday, October 23!
Words by Chad Berndtson
Photos by Geoffrey Tischman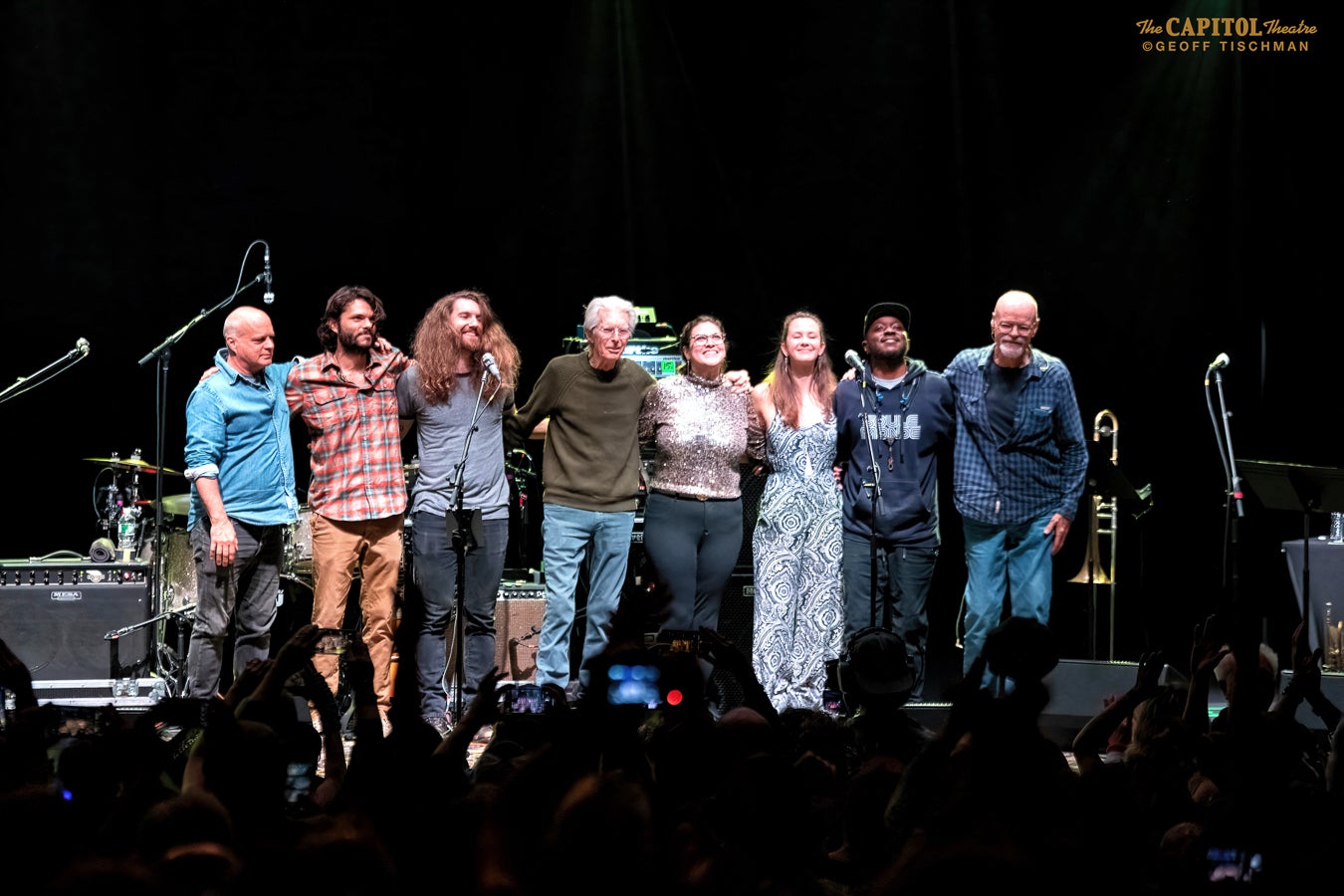 We're into the second of three Phil & Friends stands this October, and part of the fun and amazement of Phil's "chance music" approach to assembling bands like this one is that we can be only one week from the last, jazz-and-New-Orleans-flecked ensemble and feel like this round's band is a completely different, yet somehow familiar animal.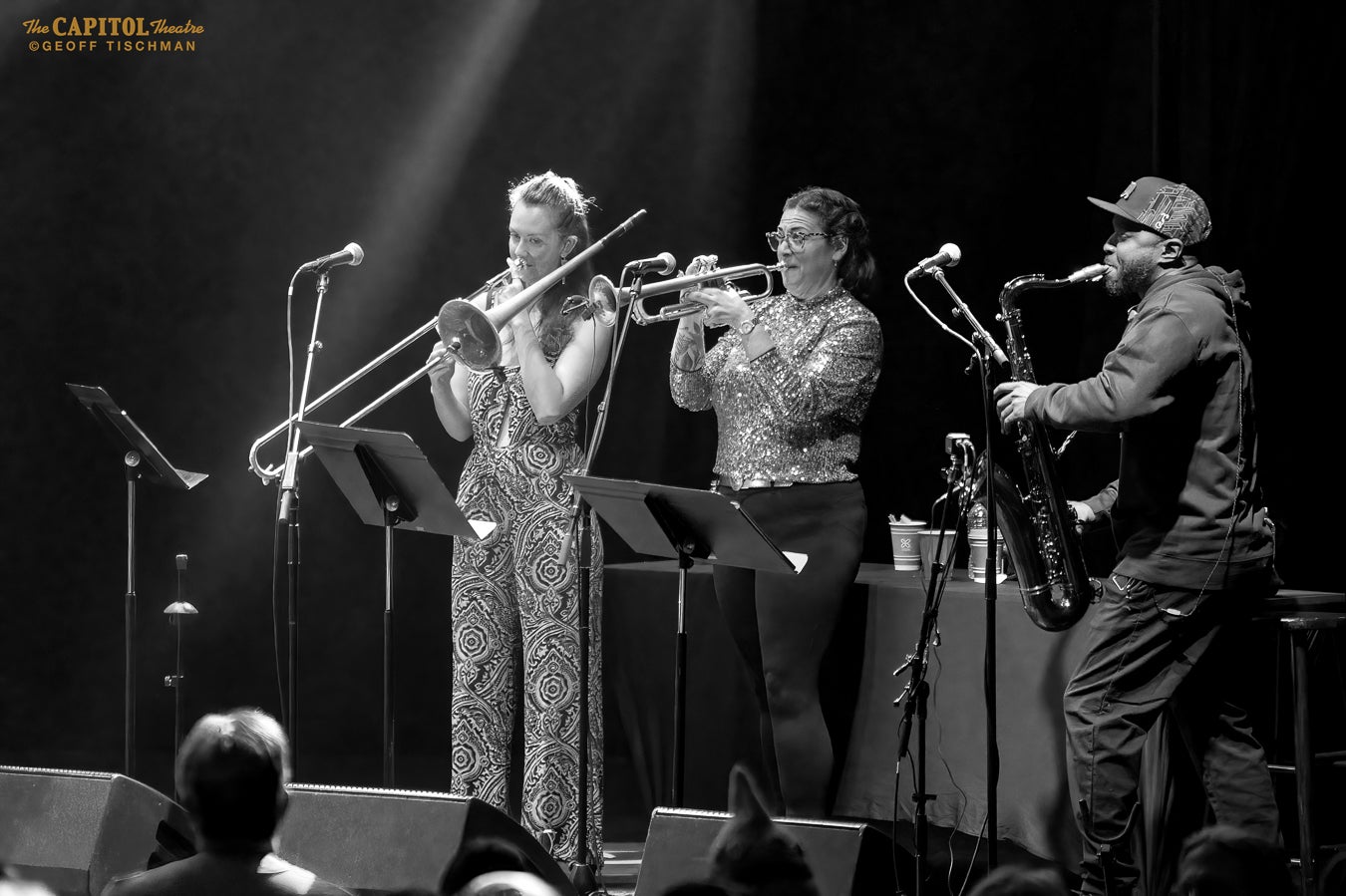 That tends to happen when a Phil lineup combines players that have been part of this with Phil for a long time—stalwart drummer John Molo, keyboard mad scientist John Medeski, and steady Grahame Lesh were all in the mix—and players that are just finding their footing in it. In the latter category were the trio affectionately known as "the Trey horns" for their work with Phish leader Trey Anastasio—Jennifer Hartswick, Natalie Cressman, and James Casey—and then guitarist and singer Rick Mitarotonda, this ensemble's wildcard, known for his leading role in Goose, the fastest-rising jamband in decades.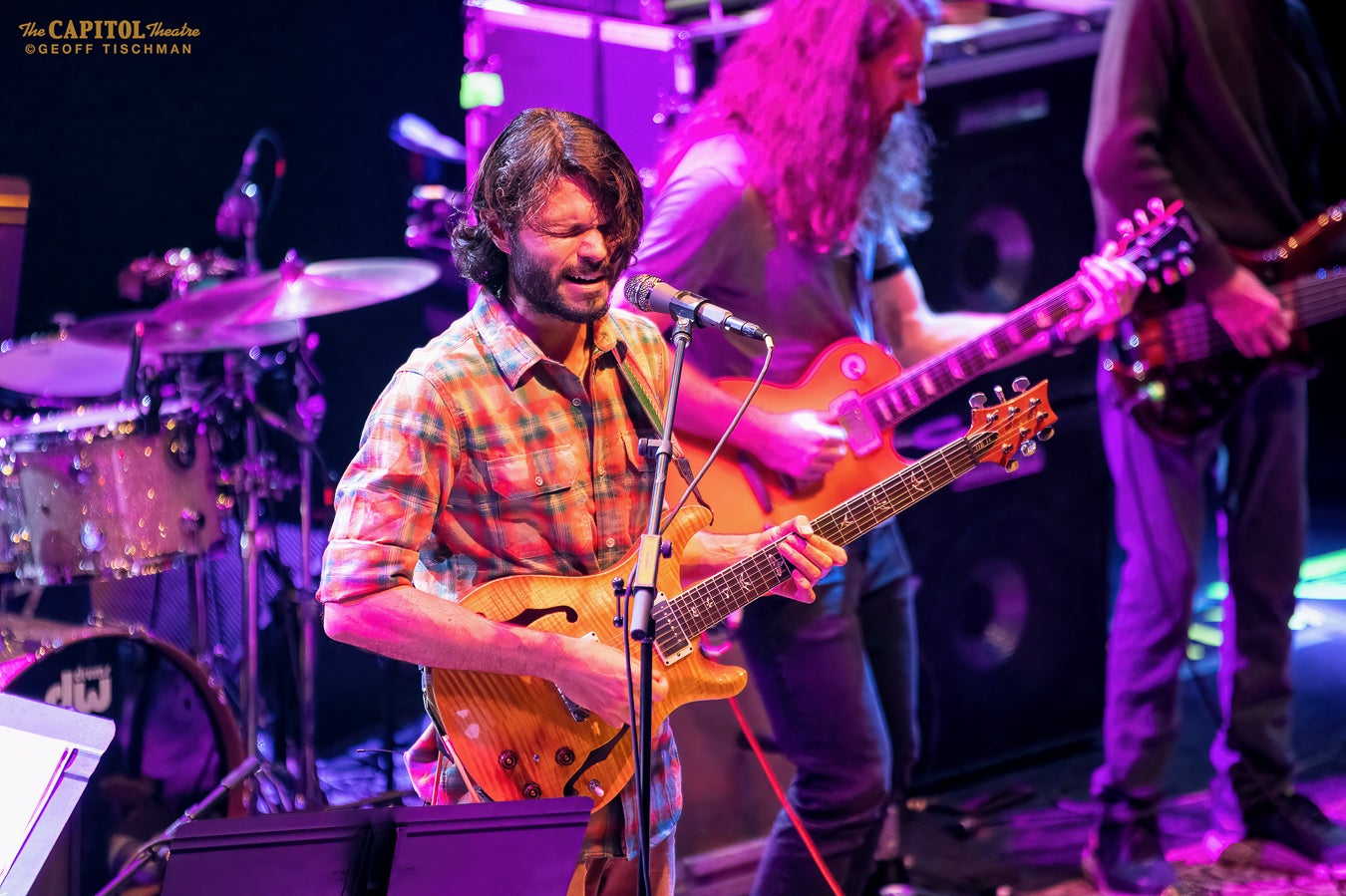 To cut to the chase after three shows: no, you would never have otherwise known Mitarotonda was making his Phil & Friends debut, so fitting was his insertion into this framework. The affable guitarist clearly understood the assignment and delivered it joyously—a reverent student but hardly hanging back or suggesting he had a "place" he should stick to. He sang lead on a wide range of chestnut choices, from "Mississippi Half-Step Uptown Toodeloo" (a favorite in the Goose covers repertoire) to "New Speedway Boogie," "Hard to Handle," and a roof-shaking "Lovelight" to close the second set. His guitar matched him; soaring leads, delicate accompaniment, all points in between.
Of course, there was so much more. As a band, when you bring a robust horn section along, you use it, and Hartswick, Cressman and Casey are such an adaptable, well-tuned corps, unbound by the trappings of "merely" providing a horn section. Instead, they work together to add seasoning, enhancement, and in-the-moment improvisational ideas to flesh out the music, and that came to the fore again and again, in expected ("Hard to Handle") and unexpected ("Mason's Children") places.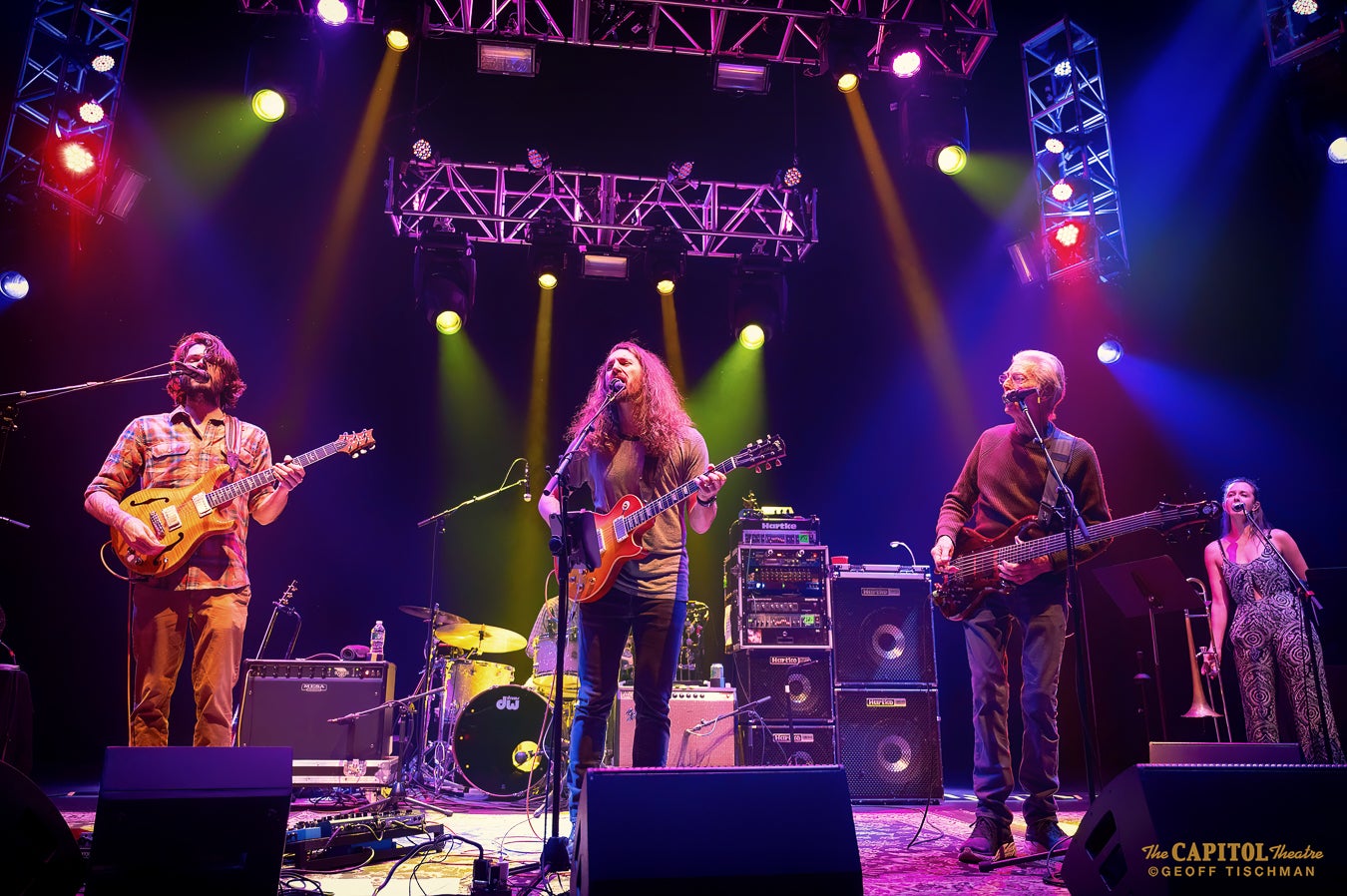 On Sunday especially, they were as much a vocal section as they were a horn unit, whether backing each other or others. Hartswick and Cressman underpinned Casey's triumphant lead singing on "Shakedown Street" and "Dear Prudence," among many highlights that this trio owned. Hartswick herself nearly walked off with the show twice, delivering lead on a hot-skillet "That's What Love Will Make You Do," and later, calling on deep reserves of emotion and control to sing "Stella Blue."
Once again, everyone in the band had a chance to shine and step out. Grahame Lesh bravely delivered "Wharf Rat" early in the first set, singing the sodden tale of woe in his own vocal style, bringing it in rather than going to meet it. Medeski was on point for … well, just about everything, typically explosive on several different keyboard sonics where it was needed, but also a just-so presence in tunes like "Prudence" and "Stella Blue," the ambience warm and gospely in the former, icy and church-like in the latter. And what more can be said about John Molo, maybe the most Phil-locked drummer ever to pick up sticks, so tight are Lesh and Molo in navigating the many, many rhythmic turns this music takes.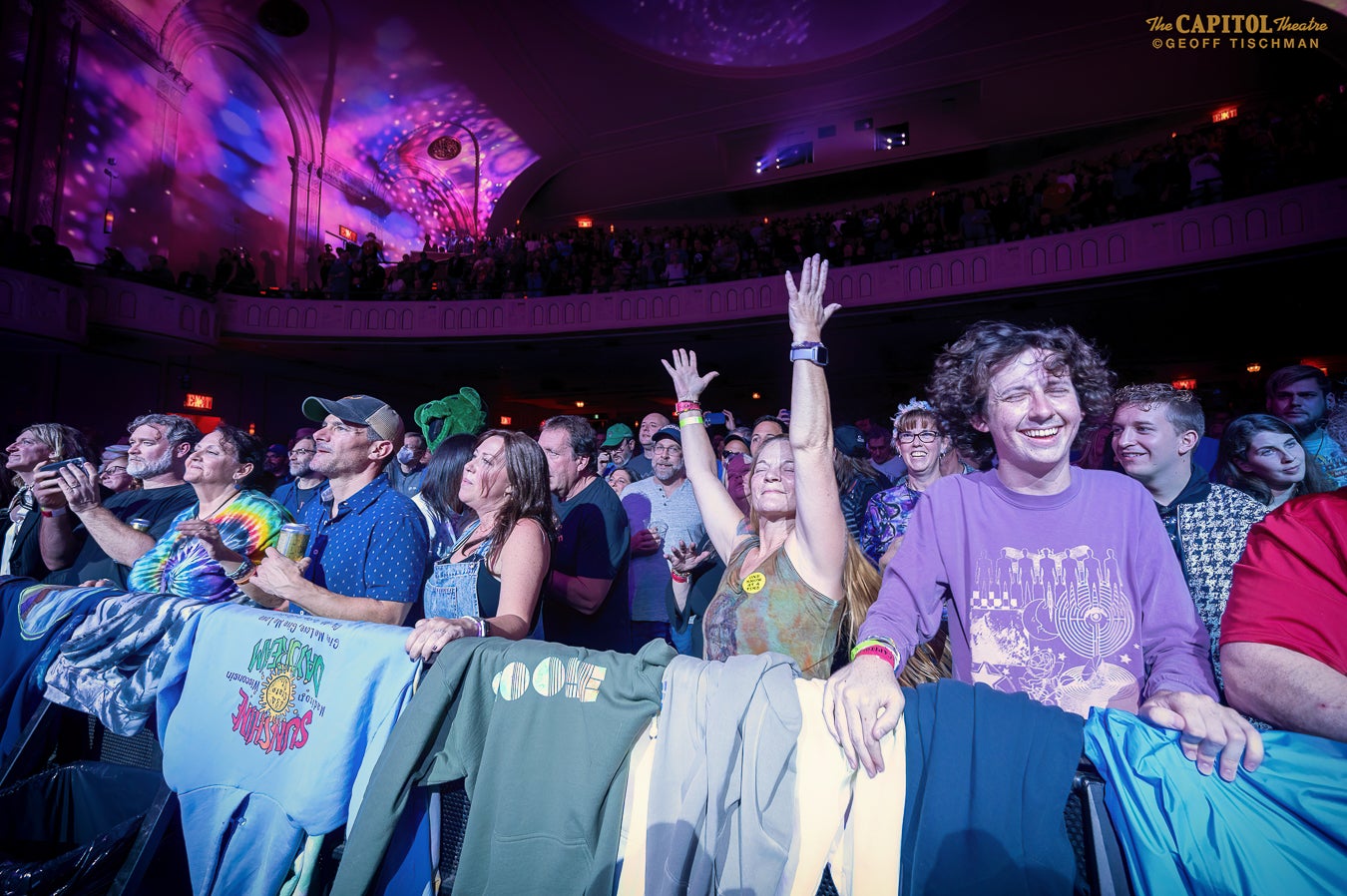 Top