107.1 The Peak Presents
Trombone Shorty & Orleans Ave
North Mississippi Allstars, Devon Gilfillian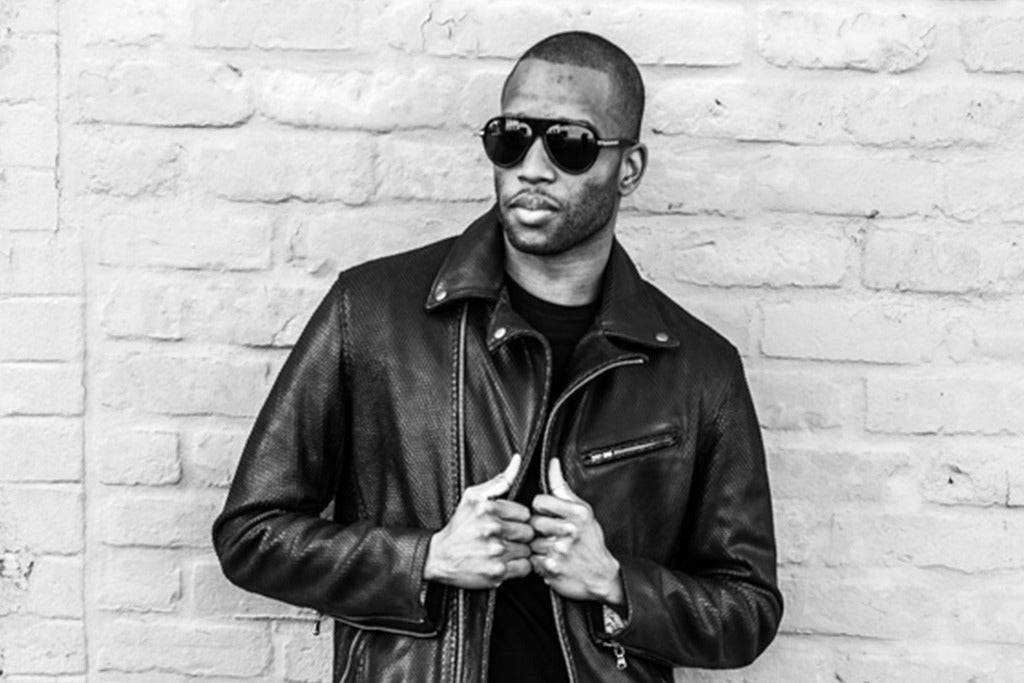 December
31
, 2019
/ Tuesday
107.1 The Peak Presents
Trombone Shorty & Orleans Ave
North Mississippi Allstars, Devon Gilfillian
Date

December

31

, 2019

/ Tuesday

Doors Open

7:30 PM

Start Time

9:00 PM

Ticket Prices

$69.50/$79.50/$125 (ADVANCE) $74.50/$84.50/130 (DAY OF SHOW)

Venue

The Capitol Theatre
Port Chester, NY

On Sale

On Sale Now

Please Note

18+ unless accompanied by a parent or legal guardian. Children under 8 years of age are not permitted.
107.1 The Peak Presents
Trombone Shorty & Orleans Ave
North Mississippi Allstars, Devon Gilfillian
Event Details
Trombone Shorty & Orleans Avenue
Trombone Shorty's new album opens with a dirge, but if you think the beloved bandleader, singer, songwriter and horn-blower born Troy Andrews came here to mourn, you got it all wrong. That bit of beautiful New Orleans soul—"Laveau Dirge No. 1," named after one of the city's most famous voodoo queens—shows off our host's roots before Parking Lot Symphony branches out wildly, wonderfully, funkily across 12 diverse cuts. True to its title, this album contains multitudes of sound—from brass band blare and deep-groove funk, to bluesy beauty and hip-hop/pop swagger—and plenty of emotion all anchored, of course, by stellar playing and the idea that, even in the toughest of times, as Andrews says, "Music brings unity."
As for why it's taken Andrews so long to follow 2013's Raphael Saadiq-produced Say That to Say This, the man simply says, "I didn't realize so much time passed. Some artists don't work until they put a record out but I never stopped going." Truly. In the last four years, Andrews banked his fifth White House gig; backed Macklemore and Madonna at the Grammys; played on albums by She & Him, Zac Brown, Dierks Bentley, and Mark Ronson; opened tours for Daryl Hall & John Oates and Red Hot Chili Peppers; appeared in Foo Fighters' Sonic Highways documentary series; voiced the iconic sound of the adult characters in The Peanuts Movie; inherited the esteemed annual fest-closing set at the New Orleans Jazz & Heritage Festival in the tradition of Crescent City greats like the Neville Brothers and Professor Longhair; and released Trombone Shorty, a children's book about his life that was named a Caldecott Honor Book in 2016.
Adding to that legacy, his Blue Note Records debut Parking Lot Symphony finds Andrews teamed with Grammy-nominated producer Chris Seefried (Andra Day, Fitz and the Tantrums) and an unexpected array of cowriters and players including members of Edward Sharpe & The Magnetic Zeros, The Meters, Better Than Ezra, and Dumpstaphunk. Considering Andrews' relentless schedule, it's all the more surprising that this LP began with him in a room, all alone, back in New Orleans.
"I had two weeks at home so I went to the studio and set up the 'playground,'" he recalls. "I had everything in a circle: tuba, trombone, trumpet, keyboard, Fender Rhodes, Wurly, B3 organ, guitar, bass, drums—and me buried in the middle." He recorded an album's worth of ideas and then, well, walked away for a year. Not because he was too busy, but because he wanted to hit the road and see how the music changed on him. When Andrews came back with a full band, the songs came to life.
Take the album's two covers, a pair of NOLA deep cuts: there's "Here Comes the Girls," a 1970 Allen Toussaint song originally recorded by Ernie K-Doe that here (with Ivan Neville on piano) sounds bawdy and regal, like something from a current Bruno Mars album; and The Meters' lovesick "It Ain't No Use," which swirls a vintage R&B vibe with resonant choir vocals and upbeat guitar from The Meters' Leo Nocentelli himself to transport the listener to the center of the jumpingest jazz-soul concert hall that never was.
The story there is almost too good. The session band—guitarist Pete Murano, sax men Dan Oestreicher and BK Jackson, and drummer Joey Peebles with Dumpstaphunk's Tony Hall in for Orleans Avenue bassist Mike Bass-Bailey—were in the studio to lay down "It Ain't No Use." Hall even had the vintage acoustic he bought from Nocentelli years ago, which was used on the original Meters session. On the way to the bathroom, Andrews saw Nocentelli coming out of a different tracking room: it was meant to be.
But that's not unusual for a man raised in one of the Tremé's most musical families. Andrews got his name when he picked up his instrument at four ("My parents pushed me toward trombone because they didn't need another trumpet player," he laughs). By eight, he led his own band in parades, halls and even bars: "They'd have to lock the door so the police couldn't come in." Promoters would try to hand money to his older cousins, but they'd kindly redirect them to the boy. In his teens, Andrews played shows abroad with the Neville Brothers. Fresh out of high school (New Orleans Center for Creative Arts) he joined Lenny Kravitz' band.
Across that time, three Trombone Shorty albums and many collaborations since, Andrews nurtured a voracious appetite for all types of music—a phenomenon on fluid display with Parking Lot Symphony. On "Familiar," co-written by Aloe Blacc, they practically mint a new genre (trap-funk?) while Andrews channels his inner R. Kelly to spit game at an old flame. Meanwhile, the instrumental "Tripped Out Slim" (the nickname of a family friend who recently passed) bends echoes of the Pink Panther theme into something fit for James Brown to strut to. And if you listen closely to "Where It At?," written with Better Than Ezra's Kevin Griffin, you may even hear a little Y2K pop. "I know it wasn't cool to listen to *NSYNC or Britney Spears in high school," says Andrews, "but those bass lines and melodies are funky." They pair astonishingly well with all the Earth, Wind & Fire that bubbles beneath these songs.
It's worth noting that Andrews' vocals sound better than ever (he credits Seefried for that), because Parking Lot Symphony might be the man's most heartfelt offering yet. The breezy title track, which Andrews wrote with Alex Ebert (Edward Sharpe & The Magnetic Zeros), is as much about walking the Tremé, being uplifted by the music that seems to seep from every surface, as it is about moving on from a broken heart. And the shuffling, bluesy "No Good Time" reminds us, with a world-weary smile, that "nobody never learned nothin' from no good time."
But Andrews is clear that this isn't some kind of breakup record. "It's a life record," he says, "about prevailing no matter what type of roadblock is in front of you." That message is clearest on "Dirty Water," where over an easy groove, Andrews adopts a soft falsetto to address just about anyone going through it—personal, political, whatever. "There's a lot of hope turning to doubt," he coos. "I've got something to say to them / You don't know what you're talking about / When you believe in love, it all works out." Amen. Now let the horns play us out.
North Mississippi Allstars
A forgotten roll of film inspired a musical accompaniment, the North Mississippi Allstars' new record Up and Rolling. Shot before the turn of the century, the photographs resonate with the music of four families from the Mississippi hills. The album captures the communal spirit upon which the band was founded.
In 1996, a photographer from Texas, Wyatt McSpadden, traveled to North Mississippi looking to photograph local musicians. Brothers Luther and Cody Dickinson had grown up just south of Memphis and cut their teeth playing experimental rock & roll together, as well as the roots repertoire pioneered by their father, Jim Dickinson, a legendary producer (Big Star, the Replacements) and session player (Rolling Stones, Bob Dylan). Their feet were firmly planted in the North Mississippi mud and music scene, and they were excited to show Wyatt around their community, to introduce him to the musical families of Otha Turner, RL Burnside and Junior Kimbrough.
Their first stop was Otha Turner's farm. Then in his late eighties, he was the last living fife and drum musician in the hills—"and a friend to all," Luther exclaims. "He looked sharp that day, still in his Sunday best and ready for a good time." They all sat together on Otha's fabled front porch, which was something like a classroom for the elder Dickinson brother. The two would sit for hours, the kid playing guitar while the old man made up lyrics on the spot. That's how "Call That Gone" came into the world, decades before the Allstars recorded it for Up and Rolling.
After Otha treated Wyatt to an impromptu concert featuring his family band of drummers, the fife player sent them down to Junior Kimbrough's nightclub. They crossed the county line to see Junior and his Soul Blues Boys perform electrified, multigenerational cotton patch blues in their own unique style. Later that evening RL Burnside showed up, took the bandstand with beer in hand, and proceeded to tear the house down. "Wyatt was so smooth nobody felt he was taking photos," Luther recalls. "No one was self-conscious or posing. Wyatt had a cloak of invisibility."
Once the Peavey amps were turned off and the jukebox unplugged, Cody and Luther parted ways with the Texan. Wyatt shared a handful of the images with Otha and the Dickinsons but no one saw the remaining photographs for decades. Wyatt's images were forgotten. The Dickinsons had other matters demanding their attention—namely, a new band they envisioned as a loose collective of local musicians who would play the community's repertoire.
A month after Wyatt took those photos, the North Mississippi Allstars made their Memphis debut, incorporating their father's concept of roots music as a framework for improvisation and blending experimental/psychedelic excursions into Hill Country anthems. As Luther tells it, "after NMA first shook em' down in Memphis, RL Burnside hired me to tour with him in '97. A natural momentum began building up that slowly led to Cody and I hitting the road full-time. Our lives changed forever with the release of Shake Hands with Shorty in 2000. The music that rings thru the hills carried us away and became our home away from home as we began touring around the world. In orbit, we lost track of time and of ourselves."
Shake Hands with Shorty made the Allstars one of the most celebrated roots acts around. In 23 years they've released ten studio albums, three of which were nominated for Blues Album of the Year Grammys. (Luther has notched another four nominations in various categories on top of that.) More important, they've played countless shows in front of avid crowds, touring alongside Robert Plant, Patty Griffin, Mavis Staples, and John Hiatt, among many others. Says Luther, "I'm grateful to work together as a family—with Cody, the musicians we roll with and the people who support our live shows. Together, we keep this music up and rolling."
All those years of touring took the Dickinson brothers far away from their North Mississippi home and the people who taught them this music. "The elders passed on in our absence—Junior, Otha, RL, our father," Luther says. "Every time we returned home, it was less recognizable." In 2017 Wyatt tracked the brothers down and shared those photographs with them. "The images stopped me in my tracks and blew my mind. The music that changed our lives was captured in these photographs. Cody and I wanted to set the music free and record an album to accompany these photographs illustrating what Mississippi music sounded like in 1996—and what it sounds like now. The fantasy of what music could have been on the radio that day in '96 was the portal for the new original songs we recorded for this soundtrack. Drunk Outdoors, Up and Rolling, Bump That Mother, and Living Free sing about life in Mississippi, be it our memory, reality, or dream for the future."
Inspired by Wyatt's images, the Allstars returned home to their family recording studio, the Zebra Ranch, to make the record they heard in those photographs. "We trimmed back the wisteria, emptied the traps, and swept out the old barn. Firing up the tube amps and the old computers, we began conjuring up modern Mississippi music, ancient and futuristic."
Along with originals, they covered some of their favorite songs by these local heroes, with help from Cedric Burnside and Sharde Thomas, Otha's granddaughter. "She was only a child when she became his apprentice and heir to the bamboo throne of fife and drum music," says Luther. "Now she's the Queen of the Hill Country and my favorite singing partner." In addition to duetting with him on RL's raunchy "Peaches," she also sings with Luther on Otha's "Call That Gone." "She read over her grandfather's lyrics and proceeded to nail it in one take. It was like she was singing from the collective soul of her family."
Cedric Burnside, RL's grandson and two time Grammy nominee, is featured on two tracks. "It's an honor to play with Cedric. "Out on the Road" was a highlight of the RL tour we played together in '97 and he sang his heart out on the new version."
"When we make a record," says Luther, "we invite the people close to us at the time to join us. Recording with the musicians we are touring with or hanging with help capture a record's time frame." The great Mavis Staples takes them all to church on the old spiritual "What You Gonna Do?" Jason Isbell joins to record a tune that has been in the Dickinson family for years: "Our father recorded 'Mean Old World' with Duane Allman and Eric Clapton during the Layla sessions. Jason invited me to record an acoustic, slide guitar duo version. Cody came up with the new arrangement and wanted to record an electric version with Jason and Duane Betts, using Mean Old World as a vehicle to lay down an epic statement about modern-day roots rock guitar."
As Cody puts it, "It's all inclusive. Everyone is invited, the bar is always open, and drinks are on the house. But it's important to us that we stay true to the vision of Hill Country music. There is incredible talent here in North Mississippi, so I'm always learning. The best thing about being in this band this long is developing a sound and identity that is unique. That's truly a blessing, so we do our best to keep the music honest."
While inspired by the community and music of that Sunday more than 20 years ago, Up and Rolling is the sound of modern Mississippi. Luther hopes, "the music is rooted, but spreads evasively from the kudzu jungle grown over Junior's concrete slab and Otha's porch boards thru the Zebra Ranch's razor wire chain link fence. Transcending time and space, music reaches out into the dark of night like the wisteria vine, looking for free-hearted souls to latch onto and wedge into the foundations of hate, slowly tearing down walls a generation at a time."
Devon Gilfillian
There is deep soul in the music of Devon Gilfillian—but for the talented Nashville-based singer-songwriter and bandleader, that descriptor goes way beyond a mere genre classification.
Growing up in Philadelphia on a steady diet of R&B, hip-hop, rock, blues, and soul music, Gilfillian gravitated to records that ignited his mind while making his body move. For him, listening to the towering icons of his musician father's era—Ray Charles, Stevie Wonder, Otis Redding, The Temptations—was just as formative and exciting as discovering the new sounds of his own generation, and the beats and rhymes made by rising rap stars like Wu-Tang Clan, Kanye West, Notorious B.I.G., and Jay-Z inspired him in new ways. He began to recognize a connective thread in the sounds he loved best: from the golden throwbacks sampled by the hip-hop beat makers to the raw, emotional vocal deliveries of the Motown greats, for Gilfillian the key ingredient seemed to be the "soul"—not simply the genre, but the feeling and vibe.
Following his electrifying 2016 debut EP with upbeat singles like "High" and "Troublemaker" in 2018, Gilfillian signed to Capitol Records and hit the road––performing with the likes of Anderson East, Keith Urban, Gladys Knight, Kaleo, The Fray, Mavis Staples, and more. In early 2019, Gilfillian traveled to Africa to find healing and inspiration before headlining a tour in Scandinavia and opening for Brothers Osborne on their spring tour. His latest single "Get Out and Get It" off of his forthcoming full-length record is available now.
Top