The Cult - A Sonic Temple
Spirit Animal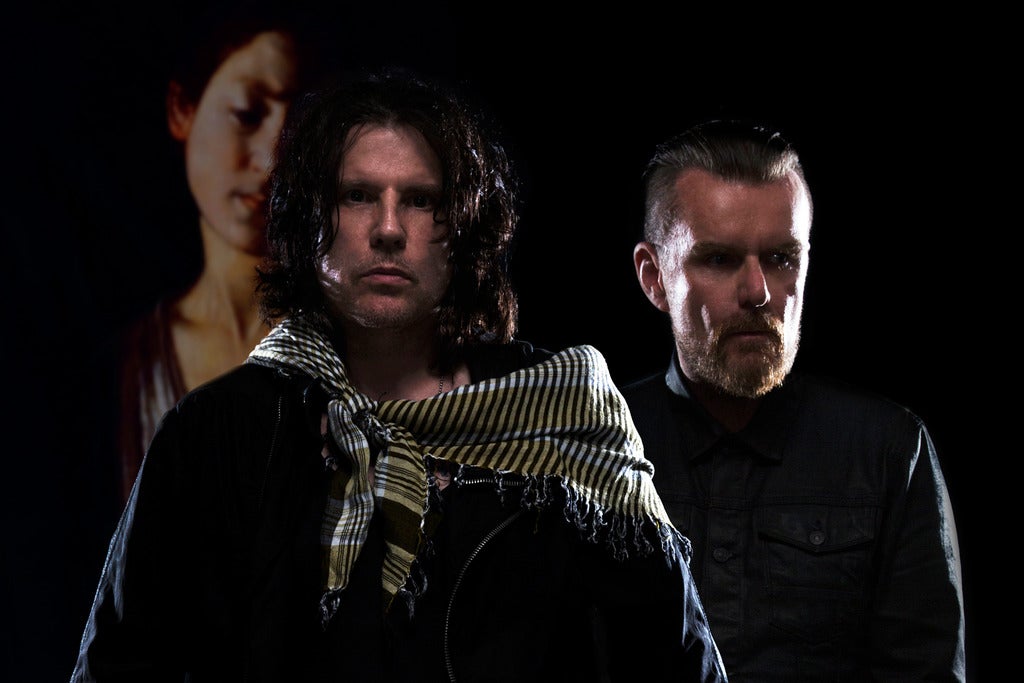 December
07
, 2019
/ Saturday
The Cult - A Sonic Temple
Spirit Animal
Date

December

07

, 2019

/ Saturday

Doors Open

6:30 PM

Start Time

8:00 PM

Ticket Prices

$35/$45/$65 (ADVANCE) // $40/$50/$70 (DAY OF SHOW)

Venue

The Capitol Theatre
Port Chester, NY

On Sale

On Sale Now
The Cult - A Sonic Temple
Spirit Animal
Event Details
The Cult: A Sonic Temple
When The Cult were preparing to hit the stage at Coachella in 2014, few were expecting the fury that the band delivered. As the festival goers milled about, packing in the field in front of the stage, Ian Astbury and Billy Duffy were building up to a crescendo, of which, when the smoke cleared, Rolling Stone would hail as "the Messianic moment of Coachella". Critics have hailed the band as incendiary, ground-breaking, and transcendent, but the band themselves choose to look forward… and in a lot of ways, prefer to be seen as survivors… marginalized and vulgarized, much in the same way their song subjects have been. And it was on the ride home from this performance in the desert that the roots of their tenth album Hidden City began to take root. And it was then that the Astbury realized he was ready to begin putting together the final chapter of a trilogy – one that hadn't been not, until then, fully realized… one that, with the release of Hidden City in early 2016 would complete a circle that had been forming a long time before… one that, when complete, would encompass their acknowledgement of the global community within a metaphor for our spiritual lives, our intimate interior lives... one that spoke for those with voices who are not heard… those who live in outside of the public eye, within the "Hidden City."
Hidden City isn't an album as much as it's an environment… a world of layers that, when peeled away, you begin to discover the wild spaces that The Cult inhabits. "I find today's gurus are trying to peddle some cure, product or insight as if it's a new phenomenon," Astbury explains. "My place is to respond, not react, to observe, participate and share through words and music. There is no higher authority than the heart."
It is this intense internalization of concepts and invented realms that builds Hidden City - its framework built of tightly woven stories of experience and visions with underlying themes of redemption and rebirth, and its façade - The Cult's visceral and textured music.
More specifically, the name "Hidden City" stems from the Spanish phrase "La Ciudad Oculta" which is essentially a ghetto in Buenos Aires, Argentina. There is unfathomable poverty in the hidden city, a town the Argentine government turns a blind eye towards while highlighting the cosmopolitan and European flair of the more proper sections of the city. They "hide" the evidence of the deep social inequalities present in Argentine society. "Hidden city" became the perfect metaphor for revolt of the self and soul, and the framework for Cult's third record of three in nine years, aptly titled Hidden City.
The closing chapter on the album trilogy the band had built with 2007's Born Into This ("The Fall") and 2012's Choice of Weapon ("Dark Night of the Soul") preceding it, 2016's Hidden City ("Rebirth") features Astbury's signature baritone and blood-soaked lyrics paired with Duffy's smouldering, textured guitar tones, creating a musical environment that is fearless and peerless. It is within this archetype that their music takes shape and learns to breathe.
Produced by Bob Rock and written by Ian Astbury and Billy Duffy the team has collaborated on what has turned out to be the brutal and beautiful masterpiece Hidden City.
As you descend into their world, The Cult ask but one thing: Defend the beauty of Hidden City.
Spirit Animal
2019 offered genre-bending quartet Spirit Animal the rare opportunity to do exactly what they wanted: expand and partially re-imagine their acclaimed 2018 debut, Born YESTERDAY, into 2019's REBORN YESTERDAY. Fan favorites remain, including the single "YEAH!" and all other original tracks, but two new songs—"HYRD8" and "Arm Candy"—were added, plus a stripped-down acoustic take on "YEAH!"
Touring with bands as diverse as Theory of a Deadman, Fitz & the Tantrums, Incubus, and The Struts, 2018 found Spirit Animal—singer Steve Cooper, guitarist Cal Stamp, drummer Ronen Evron, and bassist Paul Michel—earning fans so rabid that many got tattoos of the band's lyrics. The devout—who refer to themselves as "Spanimals"—formed a fan club whose members travel across the country to meet each other and see Spirit Animal in concert. It was clear that Born YESTERDAY struck a chord, and as the record continued to gain traction, the opportunity for a reboot and re-imagination arose. Hence REBORN YESTERDAY, the result of a partnership between Swagger State University (the band's imprint) and RED Music. That partnership enabled Spirit Animal "to do everything we wanted to do creatively, from top to bottom." As Steve explains: "REBORN has a small EP's worth of new music on there that satisfies that thirst for the old fans who liked Born YESTERDAY and wanted more songs, while keeping the original tunes that we still believe have legs for the new fans."
On 2018's Born YESTERDAY, the Brooklyn-bred group proved that drum machines and guitars can coexist in harmony, crafting airtight songs that would delight in any era. Spirit Animal are prolific and collaborative songwriters who create music that both bottles and transcends the moment. "Something special happens when you dump a bunch of genres into a blender and just let it rip," says Cal. "We want our songs to move in unexpected directions. We'll take what we love about Arctic Monkeys or Kendrick Lamar or James Blake and pull the pieces together into something cohesive, new, and fun. Nobody listens to just one kind of music anymore, so why write that way?"
The July 24 release of "Arm Candy" was REBORN YESTERDAY's first single. The band wrote it in 2017 with producer Scott Stevens (Halestorm, Shinedown) and they're thrilled to include it on REBORN. It includes an "absurdist visual component" where Paul munches popcorn with red lipstick on. While clearly skilled performers who take songwriting seriously, they're also a band with an equally serious sense of humor. Elsewhere on REBORN, the original (non-acoustic) version of "YEAH!" pits sparse pop verses against a wild, distorted chorus, with lyrics that veer from plaintive irreverence ("All I wanna hear you say is/You put me on your love songs playlist") to disorienting commentary ("Give 'em all a raise/Give 'em Marvin Gaye/Give 'em Michael Bay").
The new cut "HYRD8," a perfect summer song, is equally infectious, boasting clever lyrics that befit the tune's oddball backstory. "We were just kinda screwing around, having fun at Steve's house," Cal explains. "We had a line, 'you were not in very good shape,' and Steve just starts chanting, 'workout, workout, workout.' It reminded me of this Jane Fonda workout record my mom had when I was a kid. She did that workout every day for, like, 12 years; in fact, that's probably the album I've listened to more than any other," he confesses with a laugh. "Jane Fonda wasn't just the biggest influence on 'HYDR8,' she was maybe the biggest influence on my entire music career!" Finishing the song on a long drive home from Nashville, Spirit Animal logged miles of laughter as they worked with the concept of drinking as exercise—and vice a versa—to come up with the song's title. "That was when we knew we had a song," Cal says. It was the "cherry on top of the conceptual cake."
In 2018 and 2019, as fans demanded more music from the band, Spirit Animal began doing acoustic covers on YouTube. Working with an acoustic guitar and a "cheap little drum machine from, like, 1993," they found an appealing new instrumentation. When Steve discovered he could play the drum machine and sing at the same time, it was "off to the races" for the acoustic version of "YEAH!" that appears on REBORN YESTERDAY.
Spirit Animal as we know it, though, nearly never happened. Introduced by a mutual friend, Cal initially passed on the opportunity to join the group. But after catching the band's bombastic live show at Pianos in downtown Manhattan, he changed his mind. "I wanted to have as much fun as they were having on stage," he says. A "poptimist before the word existed," the guitarist's sensibilities dovetailed nicely with the other members' eclectic tastes. Although Paul's roots were in the D.C. hardcore scene, Ronen studied at Berklee College of Music, and Steve grew up on a strict diet of rap music, the guys bonded over a shared desire to push boundaries. "We've changed each other drastically," Steve says with pride.
The group's initial efforts began with the single "The Black Jack White," which quickly topped a million plays on Spotify. Building a buzz, the band landed looks from Consequence of Sound, Entertainment Weekly, and The Washington Post. 2016's World War IV EP yielded the staple "Regular World," which clocked over 3 million Spotify streams. They toured relentlessly along the way, intentionally eschewing traditional genre-boxing. Playing in front of varied crowds has worked out well for Spirit Animal.
"We thought we wouldn't be heavy enough for Theory of a Deadman's audience. And with Fitz & the Tantrums, we worried we'd be too heavy," explains Cal. "But we found out it doesn't matter. Music fans seem to recognize that the instrumentation doesn't define the appeal. Just because we have big, loud guitars doesn't mean Fitz fans can't dance to our record and have a good time, and just because we have dance beats doesn't mean the Theory fans can't relate either."
It's been satisfying for Spirit Animal to see the broadness of their appeal, watching their risks turn into rewards. The September 2019 release of REBORN YESTERDAY isn't risky; rather, it's another boldly creative move for this young band. With a fresh and somewhat unpredictable approach, Spirit Animal are proving the adage, "play it and they will come." As Steve concludes: "In this game, anything's possible. Our music shows that."
Top