Steely Dan Played a Spectacular Show Filled with Hits and Nostalgia
Words by Ryan Hall
Photos by Chad Anderson
My Dad was a musician who came of age in the 70s. He was a keyboard player and the music in our home certainly reflected most of his tastes. When I hit 17 or so, he could tell my musical tastes didn't gravitate toward what was popular. I loved horn sections and had fallen hard for Tower of Power by that point in my life. And Dad started to pick up on this fact.
One day I came home from school and Mom had left for a couple of hours. "I think you'll dig this." Dad handed me an album that had a black cover with the face of a mysterious woman in the background. And the only real color on the cover was the red and white drape the cover model was wearing.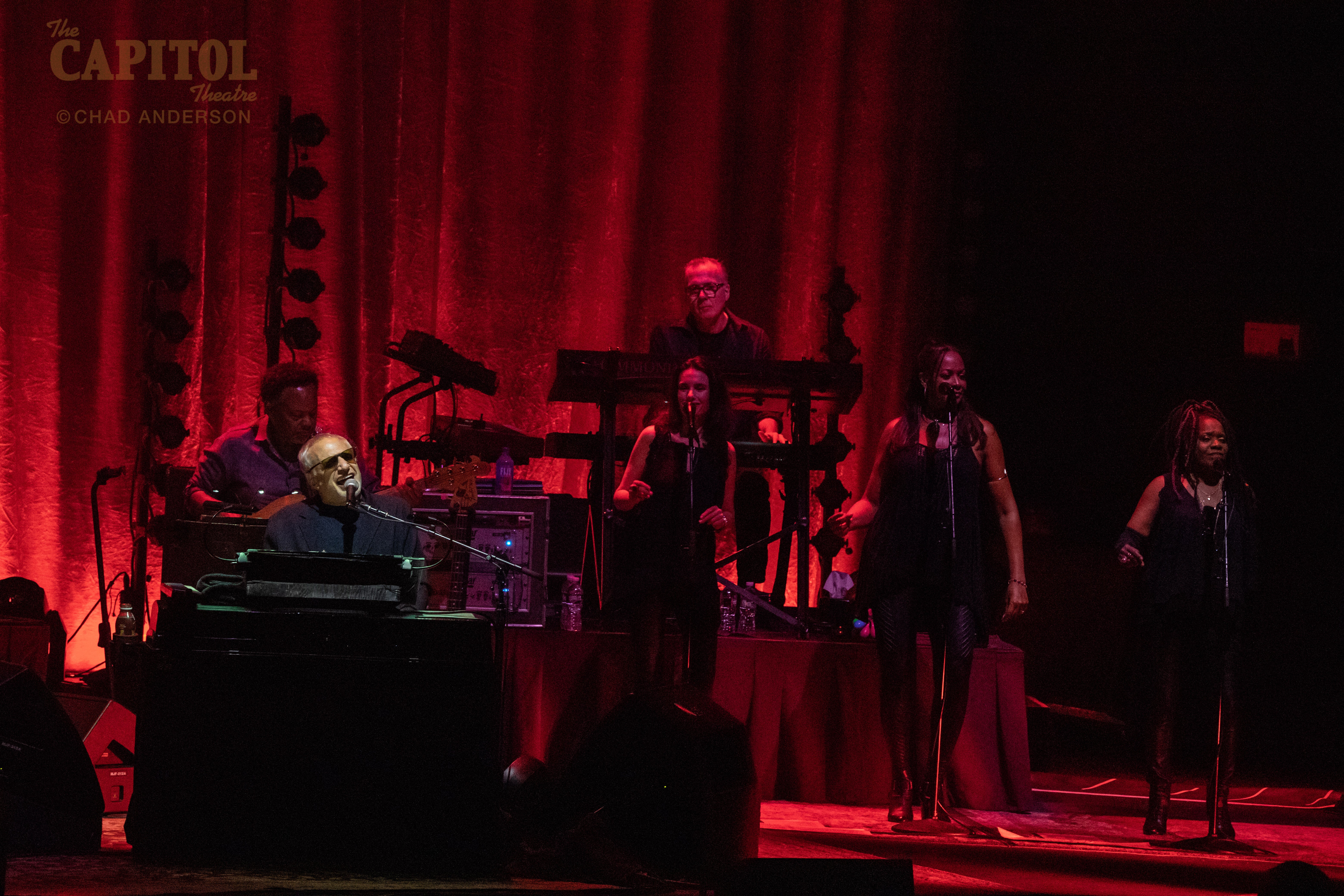 "Aja?" I wasn't sure how to pronounce the word. I wasn't sure if it was Spanish and pronounced like "Ah-ha." But from the moment the beat dropped on "Black Cow", I became a massive Steely Dan fan. I've seen The Dan several times in venues in Alabama, Florida, and Georgia. Perhaps my favorite show was the time Dad and I saw them in Tuscaloosa, Alabama (my hometown) on Dad's 60th birthday.
While we lost Dad in 2014, I certainly felt his presence all over Steely Dan's "Royal Scam" night at The Capitol Theatre. And whoa! What a show it was! I've seen many concerts in my life. Many amazing concerts at The Capitol Theatre. But never before had I seen a show quite like The Dan put on. Never before had I heard an album played in its totality.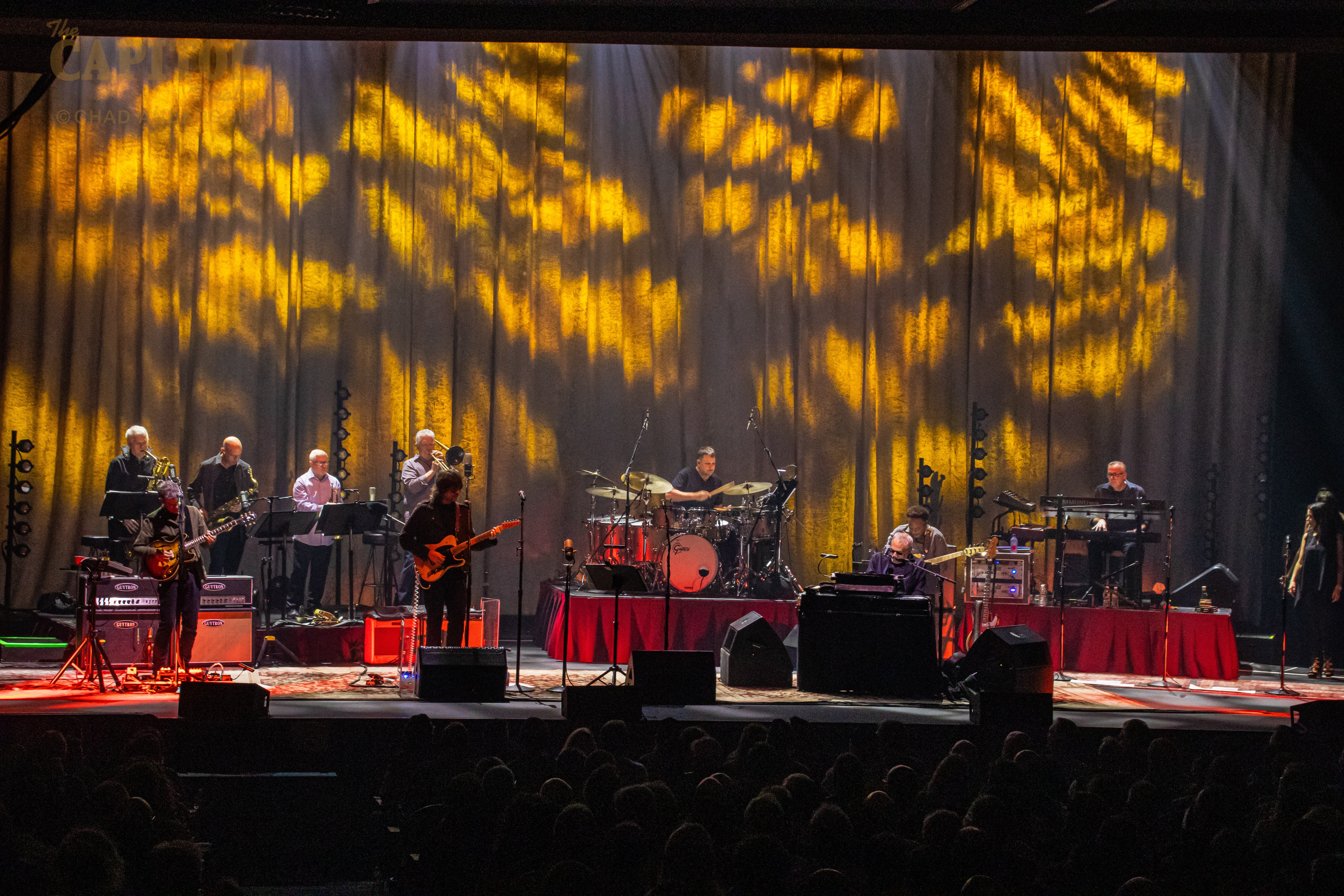 For the uninitiated, Steely Dan formed at nearby Bard College when Donald Fagen and the late Walter Becker were both students. Over time they discovered a mutual love of obscure soul and jazz music. They also both had a love for unusual and subversive literature. I mean, I would share how Fagen and Becker came up with their name, but this is a family reCap. The original band that Fagen and Becker put together was a jazz trio that featured Chevy Chase on drums. Whatever happened to that guy, anyway?
The Dan evolved over the course of their career from a touring rock and roll band to a studio exclusive duo. And on their albums, they brought in the best session musicians they could find and churned out sophisticated hit albums that hooked exacting musicians and music fans like my Dad.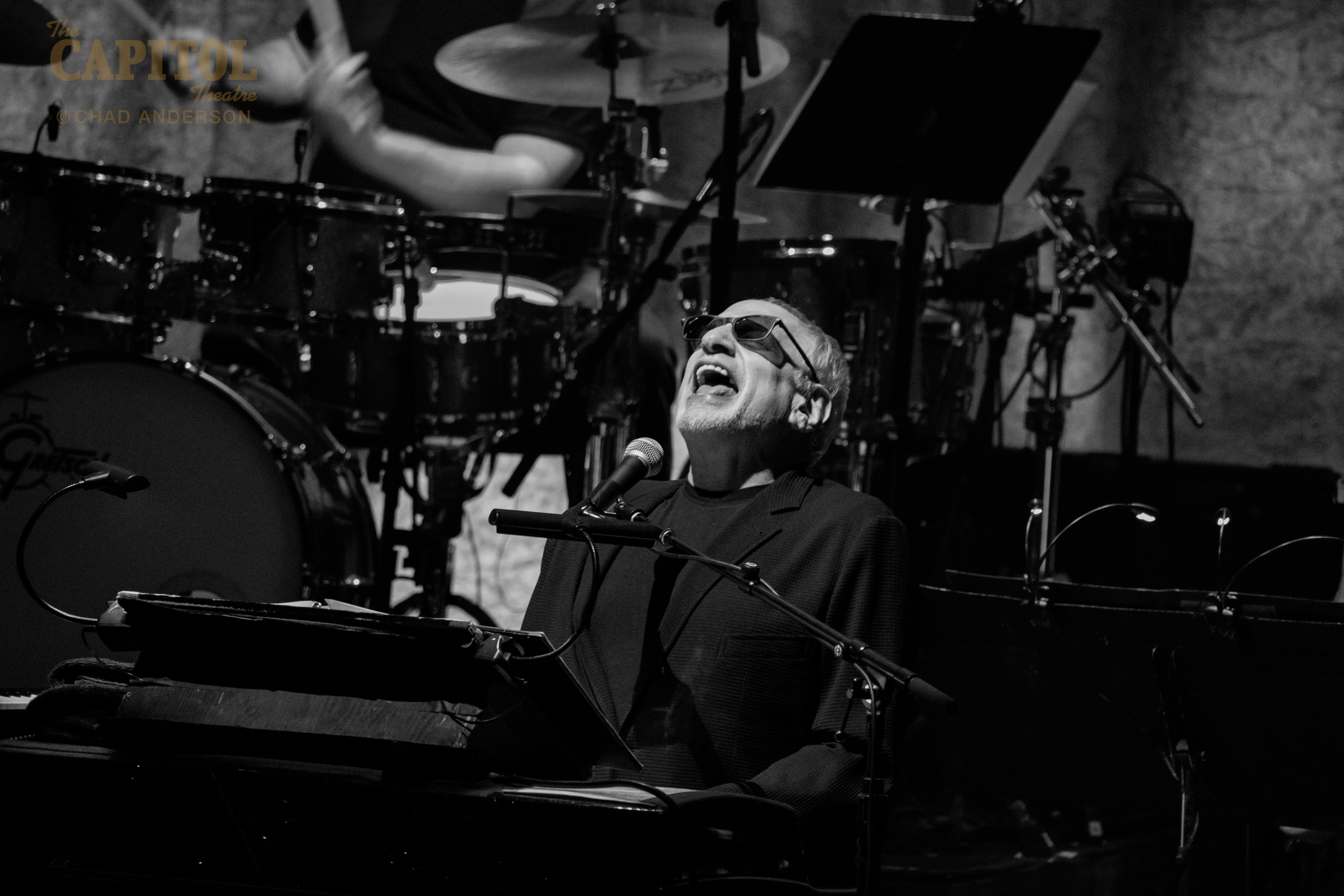 Before I get into The Dan's performance, I want to give a massive shoutout to the opener. Jazz organ master Pat Bianchi brought his trio to The Capitol Theatre stage. Craig Ebner on guitar and Byron Landham rounded out the trio on drums. They played a short set of radioactive jazz! Pat was a longtime collaborator with the late guitar legend Pat Martino. Both Ebner and Landham were monster players and I would love to take a train ride to the East Village and catch a full show from them. The Pat Bianchi Trio - well worth checking out.
Now...to the main event.
After the band takes the stage, and in a pretty cool bit of stagecraft, they had a small table set up in the front of the stage. Right beside the table is a lamp and on the table is a turntable. Longtime Donald Fagen collaborator and backing vocalist Carolyn Leonhart puts a record on the turntable and drops the needle. She got back in line with her fellow backing vocalists, the drummer clicked off the tempo, and they launched right into "Kid Charlemagne" and didn't stop.
One of the most powerful aspects of an album in full show like The Dan put on is that you'll sometimes hear deeper album cuts that might not have been released as singles. "The Caves Of Altamira" is one of those songs. Some of my favorite horn section lines in the Steely Dan arsenal are in that song.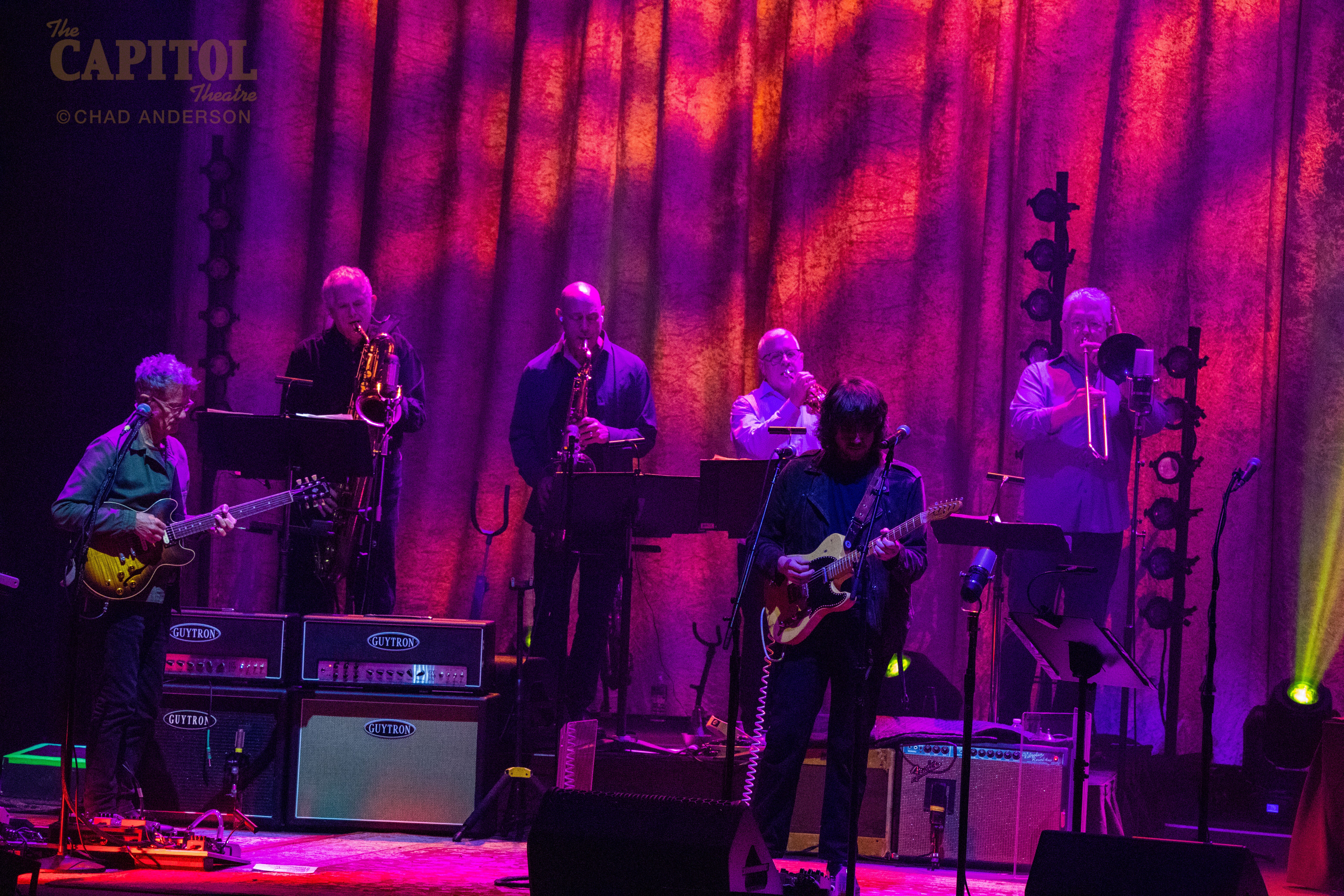 The final track from side one of The Royal Scam is "The Fez." Fagan left the stage and Leonhart and fellow backup singers Latanya Hall and Cather Russell sang the whole thing in Spanish! I wasn't expecting that!
Continuing with the stagecraft, Leonhart flipped the record, got back in line, and they played side two. It was a real treat to hear the talk box guitar on "Haitian Divorce." Jon Herington, I see you…
My biggest surprise was their re-arrangement on "Everything You Did." What began as a bluesy rock song, they put a really awesome reggae spin on it that I love.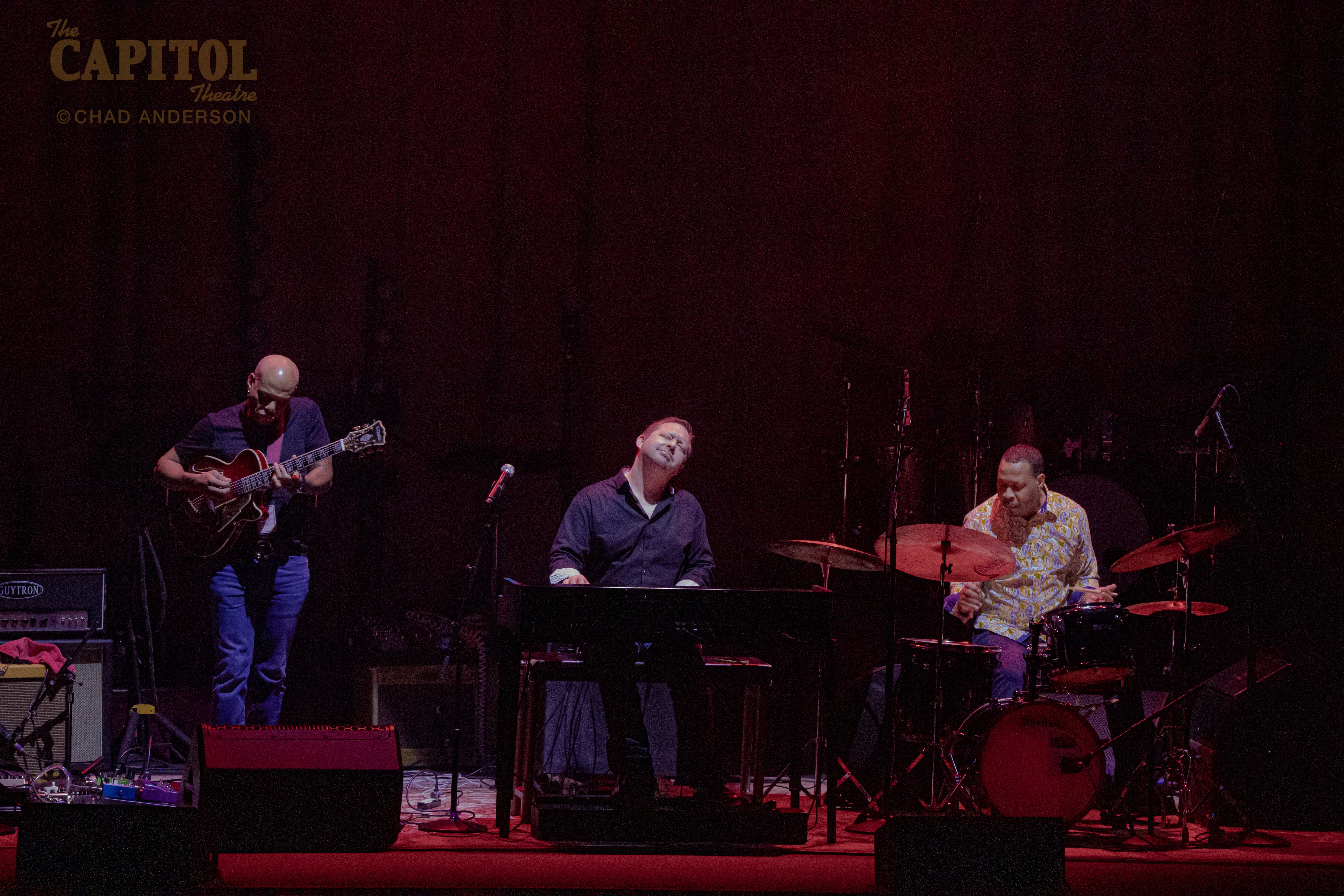 Even after they finished playing The Royal Scam they still played practically an entire setlist worth of hits. Starting with a really dreamy re-arrangement of "Night By Night" from their Pretzel Logic album that I totally didn't recognize. "Aja" might have been the best I have ever heard - and that's saying something. They took "Home At Last" to a whole new level. I could go on and on about the setlist, but I wanted to show this insanely talented and powerful band some love and single out a few of the cats on that stage.
I was blessed to catch the Donald Fagen And The Nightflyers tour at The Cap a few years ago. That show was where I first was introduced to the amazing Connor Kennedy. I remember thinking during that show how much Jeff "Skunk" Baxter that Connor had in his playing.
In my mind, his name is now "Skunk" Jr. I have to wonder how many times Connor listened to some of those Steely Dan and Doobie Brothers records to be able to learn some of those licks. "Ready" Freddie Washington is one of the steadiest bass players you'll ever hear. But the star of that band is Keith Carlock on drums. As iconic as the drum fills on "Aja" are, Carlock puts his own spin on Steve Gadd's original solos. Carlock is an absolute master. But all during the show, you couldn't help but think something was missing. Something was incomplete.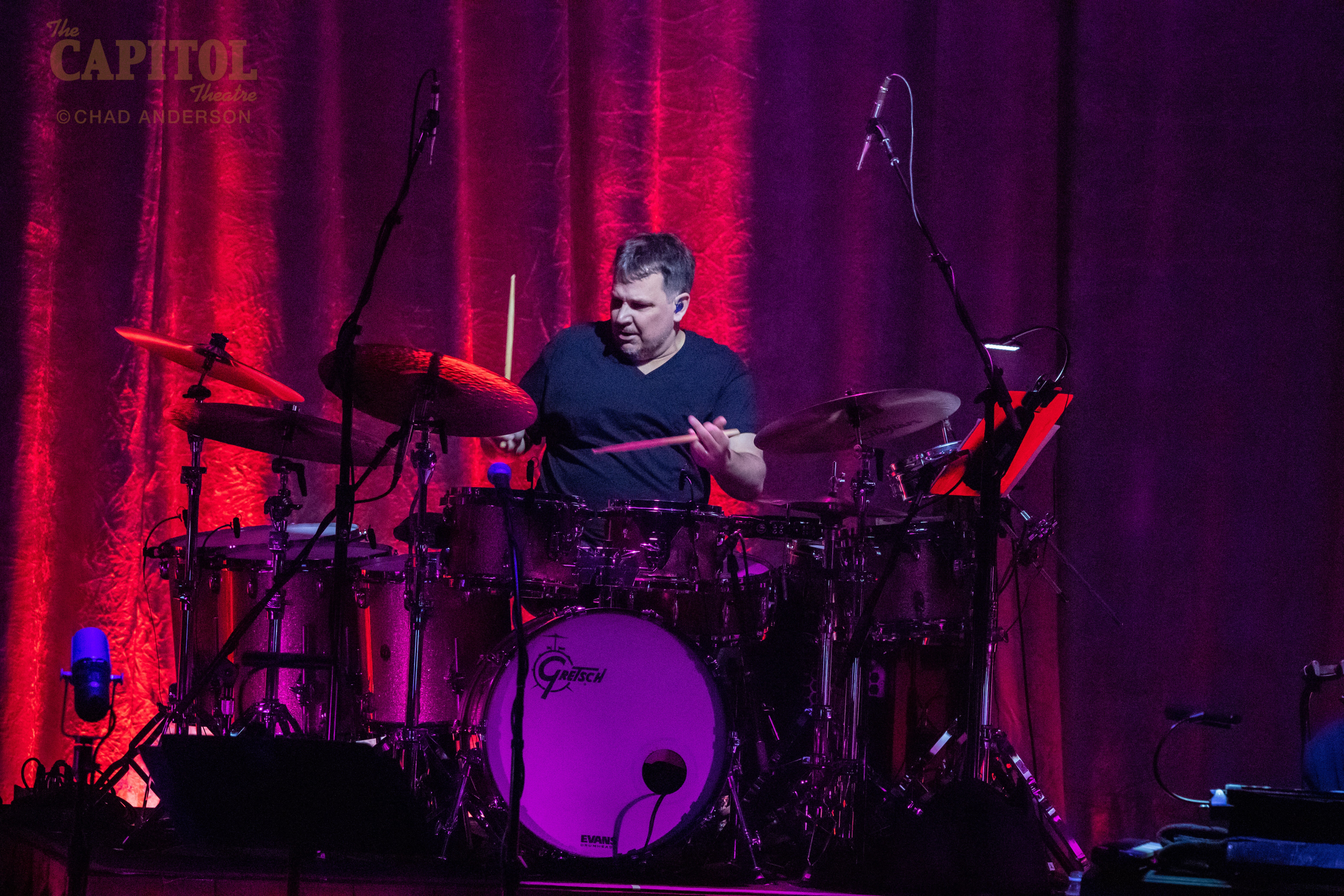 From his famously humorous breakdowns on "Hey Nineteen" to his steady and meaty rhythm guitar work, Walter Becker is missed tremendously. "I want to thank my partner Walter Becker who couldn't be with us tonight." We feel you, Donald.
Steely Dan is still a musical force. I feel like the shutdown has renewed their energy, especially Donald's. He was in a great voice and seemed to be having a ton of fun. Do what you have to do, but catch these guys on this tour. Tell them a Major Dude sent you...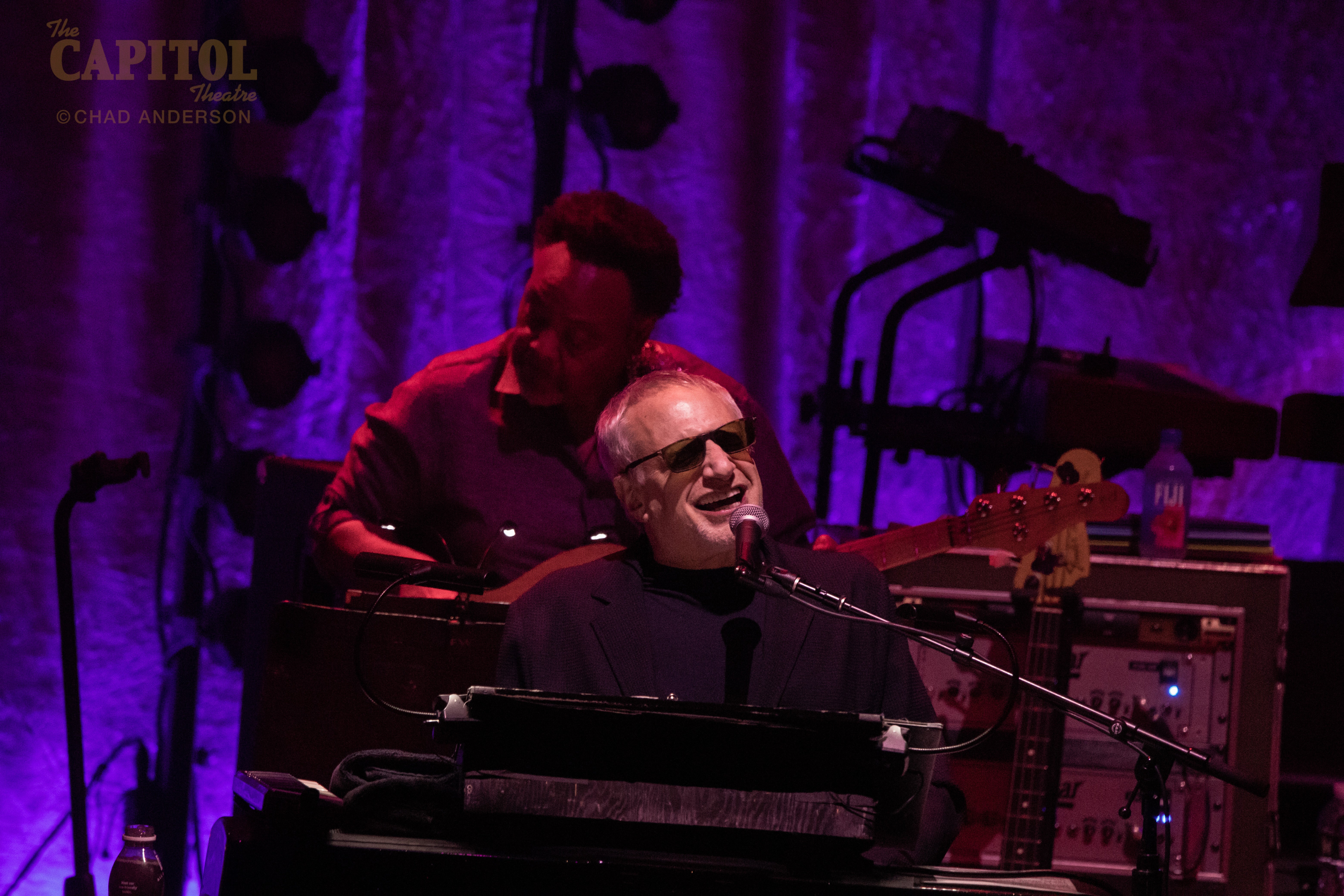 Top