Steely Dan Played Three Classic Albums at The Capitol Theatre
Words by Ryan Hall
Photos by John R. Wisdom
For a group who was primarily glued to the studio for most of their prime, I have probably seen Steely Dan live in concert the most out of any band that I know. I feel a deep spiritual connection with the Dan and their music. My late father was a musician - he played the keyboards. While his specialty was the Hammond B3 organ, his dream instrument was the Fender Rhodes piano. The Rhodes was his dream instrument because his hero - Donald Fagen- played one. And as I walked into the Cap last Friday night, there was Fagen's Rhodes piano, slightly stage left but right out in front. I could go on for pages on why that particular instrument is so important
to me personally, even though I don't play an instrument - but that would get away from the point of this reCap. I still need to get people to read my next book (hint, hint.) Steely Dan's classic albums were constantly played in my home growing up. I could always tell when there was a skip on the first side of Dad's copy of "Pretzel Logic" or that place on the B side of "Royal Scam" where the grooves got worn down to practically nothing. Or I could tell you about how "Deacon Blues" has become my song of triumph. The boys from Bard College are certainly a major part of the soundtrack of my life. But as I'm sitting there watching the show Friday night, two things were present, and that's what I wanted to talk about in this reCap! Those two things are just how killer this band is, and how generational Steely Dan has become.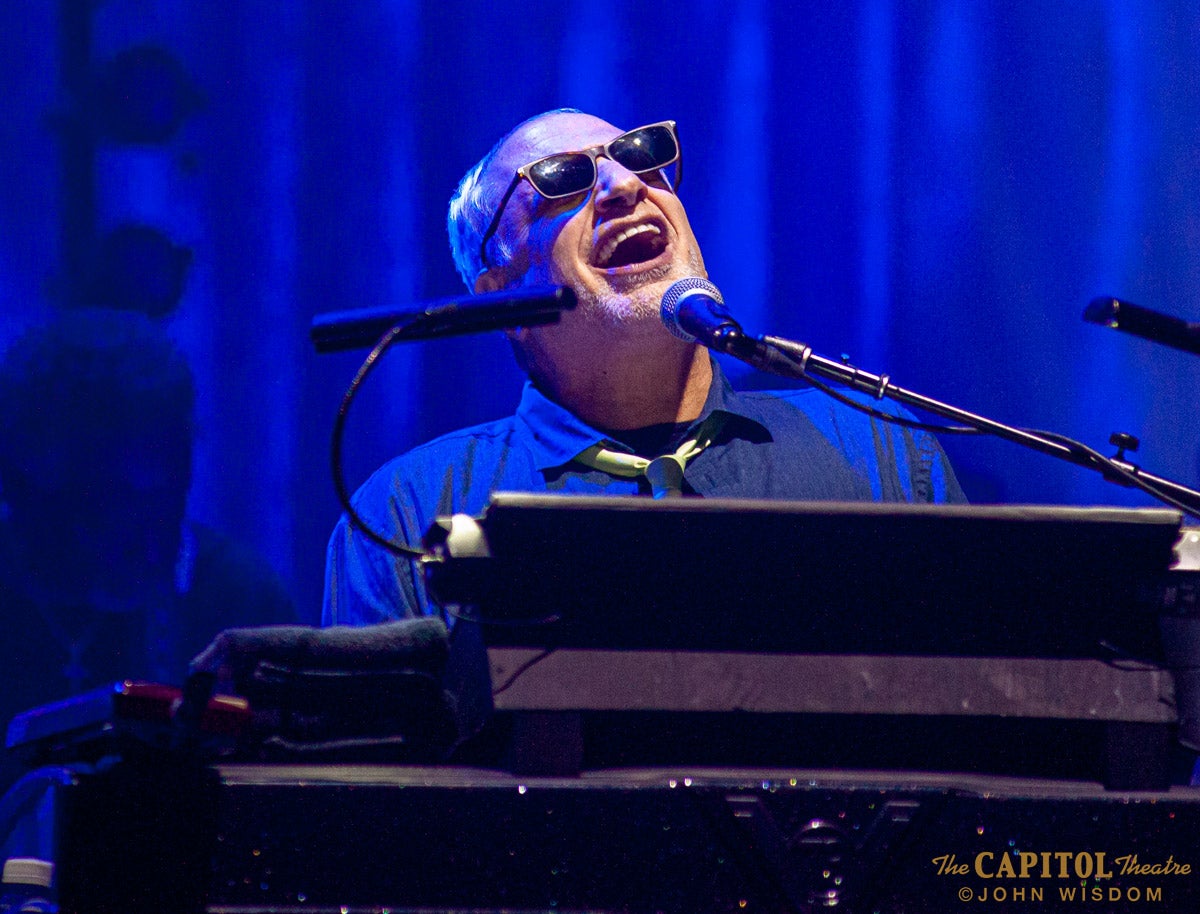 Steely Dan tours with a huge band! There were a total of thirteen musicians on stage –a four-piece horn section, a full rhythm section, two guitarists, and three backup singers. But since so much of their classic material - or "the usual s*** we play" as Donald so eloquently put it - was done with first-call studio musicians, the musicians that play with the Steely Dan band have got to be killer. There wasn't a single soul on stage who couldn't effortlessly play what they had placed in front of them. I wanted to take a little time to single out two cats who are vital to the Steely Dan live sound. Two guys who have to be almost chameleon-like in their approach. Jon Herington has been the lead guitarist of the Steely Dan band for over 2 decades. He's also played with various Dangential projects for his entire career. When you're playing parts and solos that guys like Larry Carlton, Elliott Randall, and Dean Parks made famous over 40 years ago, it's very difficult not to fall into playing those parts and solos note for note.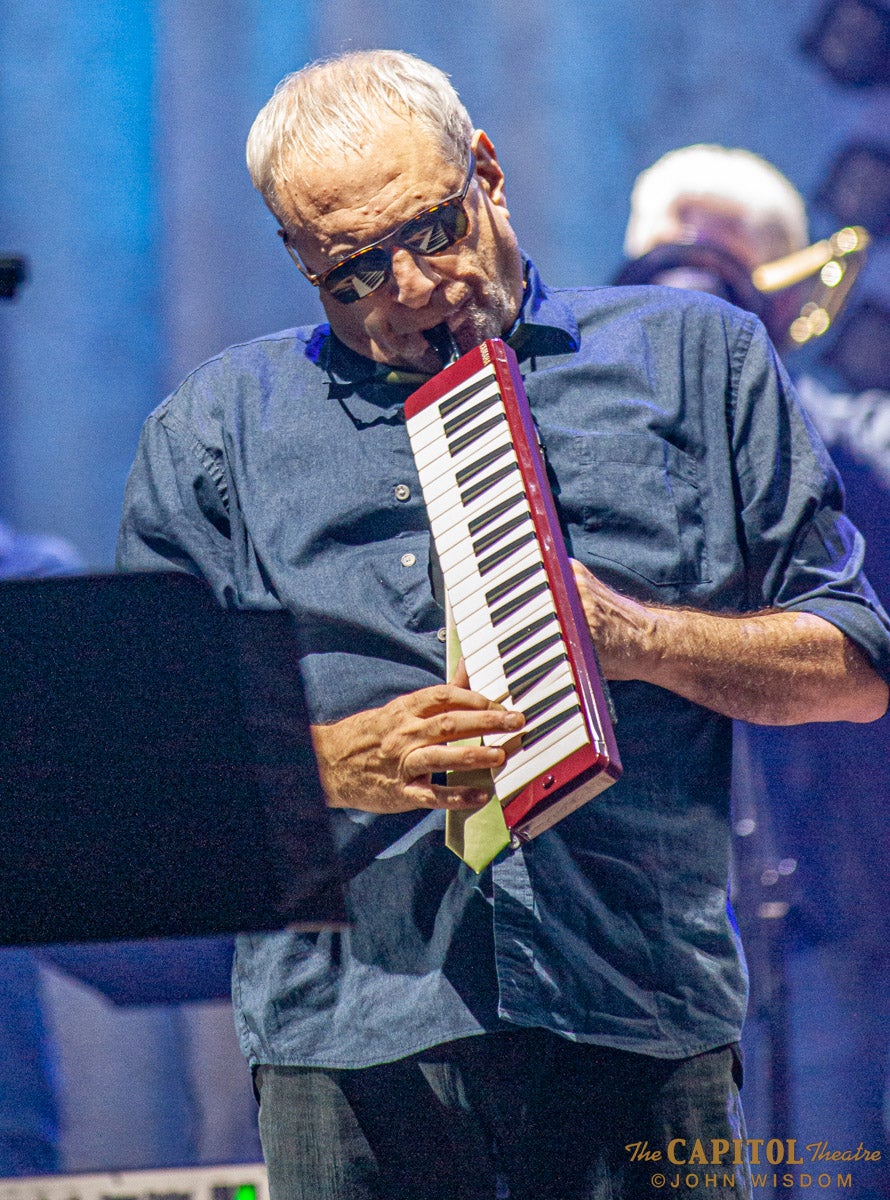 Since the first half of their setlist Friday night was the full "Royal Scam" album, (which is a trip in and of itself) their first song was the great "Kid Charlemagne." And that song is considered one of the finest guitar songs of all time with Larry Carlton and the late Dan co-founder Walter Becker handling the duties.
Larry Carlton's iconic solo on that song has been often imitated by guitarists far less skilled than Jon Herington. And when that solo came up on the Cap stage on Friday night, Jon didn't do an impression of Carlton's famous solo. He played some of the same notes, but he completely made it his own. It also didn't hurt matters that Herington had a Gibson ES-335 strapped around his neck as he was playing this solo, not unlike Larry Carlton's trusted axe of choice.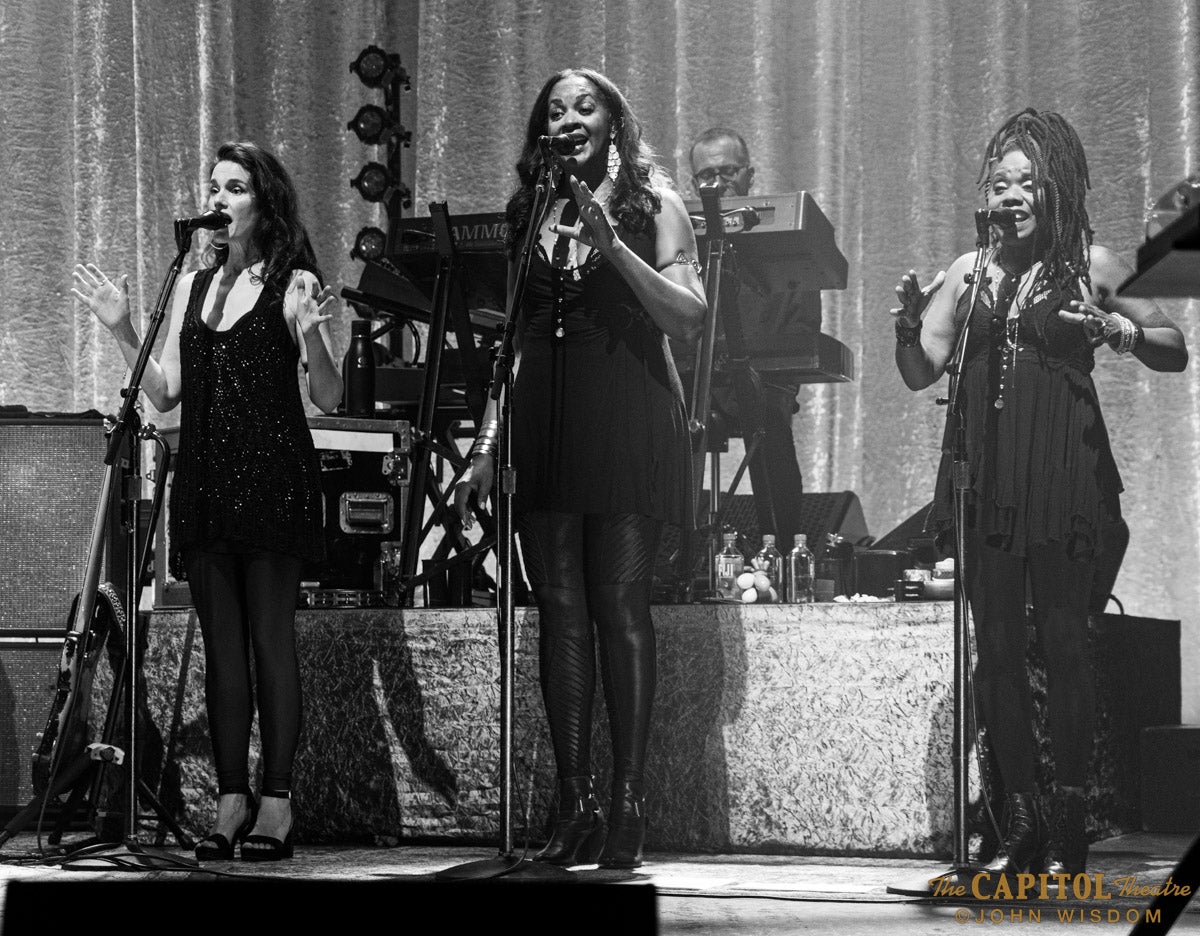 Herington has become a trusted collaborator and Steely Dan's musical director for better than 20 years. And as famously mercurial as Donald Fagen and Walter Becker could be, this isn't a small accomplishment. Herington is a bad, bad man. During Steely Dan's studio heyday, they had a who's who of top level session drummers come through their studio. On many of Steely Dan's biggest hits, their drummer was a man named Bernard Purdie, who among his epic list of accomplishments was the musical director for the late, great Aretha Franklin during the zenith of 'retha's power and popularity. The late Jeff Porcaro is also an alumnus of the Dan. Jeff was also deeply connected with Boz Scaggs and was one of the founding members of Toto. During the sessions for "Aja," Becker and Fagen needed a drummer who could lay down some nasty solos. They already had a track that session ace Jim Keltner laid down, but the boys from Bard weren't satisfied. So they called the guy who did Paul Simon's "50 Ways To Leave Your Lover."
Steve Gadd came in and laid down two of the most important rock and roll drum solos of all time on the title track on that epic album. Only took him two takes. To be able to play such various styles and do them so incredibly well is what makes Keith Carlock such a special musician. He can hang in the pocket and shuffle on songs like "Babylon Sisters" and light his kit on fire on songs like "Aja." He's been part of the Steely Dan family for close to 20 years himself.
One of the many things I loved about the show was the setlist. It's not often that one of my favorite bands plays an entire album from front to back, but that's exactly what Steely Dan did on "Royal Scam" night. This allows bands to play deeper cuts than they might normally play. "Everything You Did" and "Caves of Altamira" were two choice album cuts from that record. After they finished "Royal Scam," they went into practically an entire other setlist. I particularly loved hearing "Green Flower Street" from Fagen's "The Nightfly" album. And "Hey Nineteen" really misses Walter Becker's soliloquy in the bridge. But then again, Walter's fingerprints are all over that stage still.
Steely Dan - these major dudes (and dudettes) still have it. They still got it in spades! And every time I see them perform, I'm taken by their mastery of the material and their mastery of their craft. And whenever I see them play, I'm always taken by how generational they are. It's not simply hippies in their 60s and 70s. It's the children of the hippies (like myself) and their children. I saw plenty of folks my parents' ages, but I saw tons of people in their teens and 20s. Brilliant music transcends generations. And Steely Dan's music is transcendent and brilliant.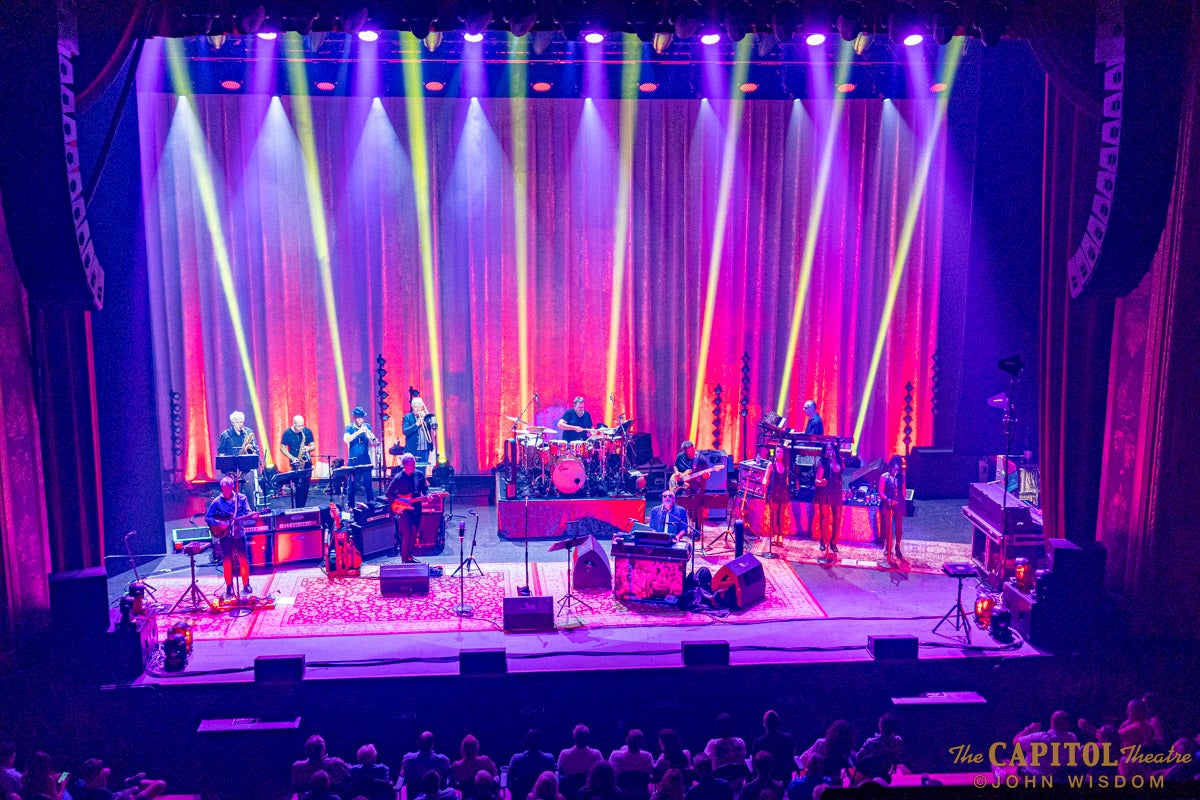 Top