5 Unforgettable Moments from Jerry Harrison and Adrian Belew Before They Rock The Cap on June 25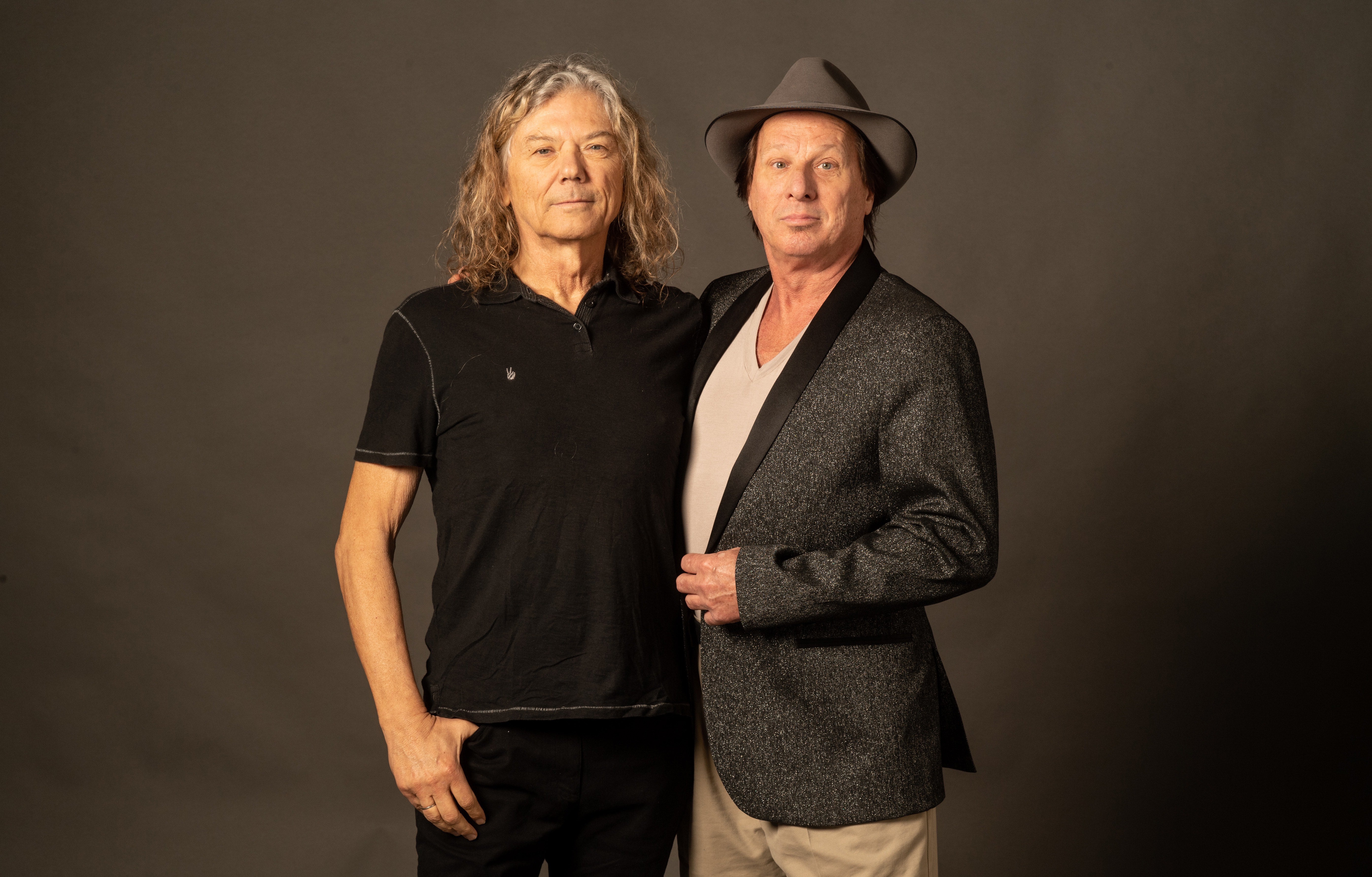 There's no doubt the Talking Heads remain a driving force in the musical community to this day with their signature new wave sound and avant garde performance style. Guitarist/ keyboardist Jerry Harrison & guitarist Adrian Belew were monumental in helping to create the band's iconic sound. Over the span of their five-decade-plus careers, they have jammed in some of the largest venues to some of the wildest crowds. The two are currently touring with Cool Cool Cool (former members of Turkuaz) as Remain In Light and are ready to rock The Cap on Sunday June 25 with classic songs like "Drugs," "Once in a Lifetime," and "Psycho Killer." In anticipation we went back and found some spectacular moments from Harrison and Belew's career to get excited for a great show. Check it out and get your tickets HERE!
1. Bluegrass Bliss
The legends gave us a sneak peek of this tour with their live performance at Hardly Strictly Bluegrass, in San Francisco. Looking at Jerry and Adrian in this new space, it's no doubt their ability to rock has stuck around as the audience can't help but absorb their everlasting ability to rip. Their spark is undeniable as we feel the fresh energy to "Houses in Motion'' and "Crosseyed and Painless." We are transported to a place of pure musical nostalgia with Harrison's keys and Belew's chords. Take a peek and look out for an incredible take on the Talking Heads classic "Psycho Killer," with an added horns section.

2. Rockin' Resilience
Covid couldn't halt the rockin' spirit of these two. Bonnaroo festival hosted a mind-blowing virtual "Roo-ality" set from Jerry Harrison & Adrian Belew with Turkuaz. Even through the screen, their talent is clear and the vibe is contagious. Let yourself be a part of the virtual crowd before you see it up close and in-person with them in only a few weeks!
​​​​​

3. Animal Adrian
Scrolling through the archives we found why Adrian Belew is such a fan favorite. Belew unleashes his ability to be wild as all outdoors, embracing his untamed energy that reigns supreme in this set. With every riff, he commands the stage, leaving us craving more of his electrifying presence.
​​​​​

4. Harrison's Hability
Jerry Harrison delivers a solo masterpiece in this next clip with the Talking Heads as they set up their familiar rhythm and lay the foundation for him to tear it up. Harrison is a true master of versatility as he, his guitar, and his keyboard know no bounds. Although it's a short clip, we found ourselves on the edge of our seats, eager to witness his brilliance once again on June 25.
​​​​​​

5. Stop Making Sense
Of course, we couldn't leave a list of mind-blowing Talking Heads performances without mentioning Stop Making Sense, arguably the greatest concert film of all time. The sheer intensity of the performance is in and of itself an art form, each head being brought onto the scenery one by one to highlight their talents. We watch as Harrison and Belew bring their iconic level of cosmic energy to the stage and contribute to the masterpiece. Stop Making Sense continues to inspire and resonate with fans across generations. Get ready to be swept away as the incomparable Jerry Harrison and Adrian Belew ignite the irresistible spirit of the Talking Heads with one of the most electrifying music performances.
Words by Riley Bazaar
Top