reCAP :: Cheap Trick with Jesse Malin :: 2020.02.14
Words by Ryan Hall
Photos by Dino Perrucci
It's difficult to put into words what live music and The Cap mean to me. And as I stood outside waiting to get in to see Cheap Trick rock The Cap to her very foundation on Valentine's Day night, something hit me like a sack of bricks. Metaphorical bricks. Not actual bricks.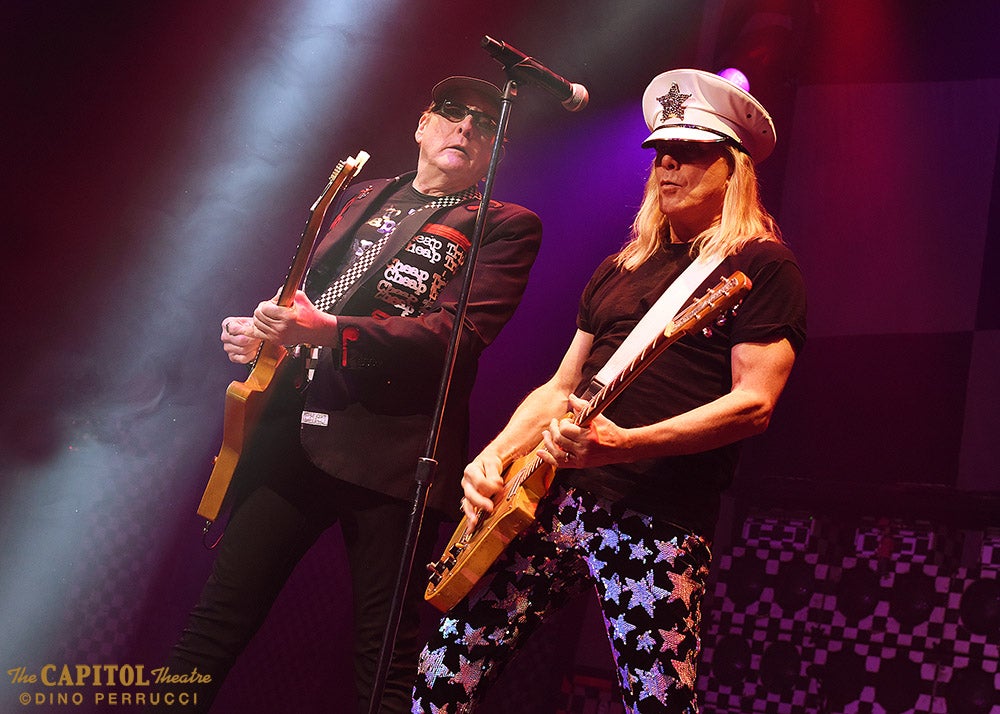 Anyway…something hit me. My soul felt incomplete and three hours of loud and in your face rock and roll would go a long way to reminding me who I actually am.
Forming in the suburbs of Chicago in 1973, the core of Cheap Trick is Robin Zander on lead vocals and rhythm guitar, Tom Petersson on the unusual 12 string bass (more on him in a moment), and Rick Nielsen on lead guitar. Rounding out the touring band are Rick's son Daxx Nielsen on Drums (original drummer Bun E. Carlos no longer tours with the band), and Robin's son Robin Taylor Zander on rhythm guitar.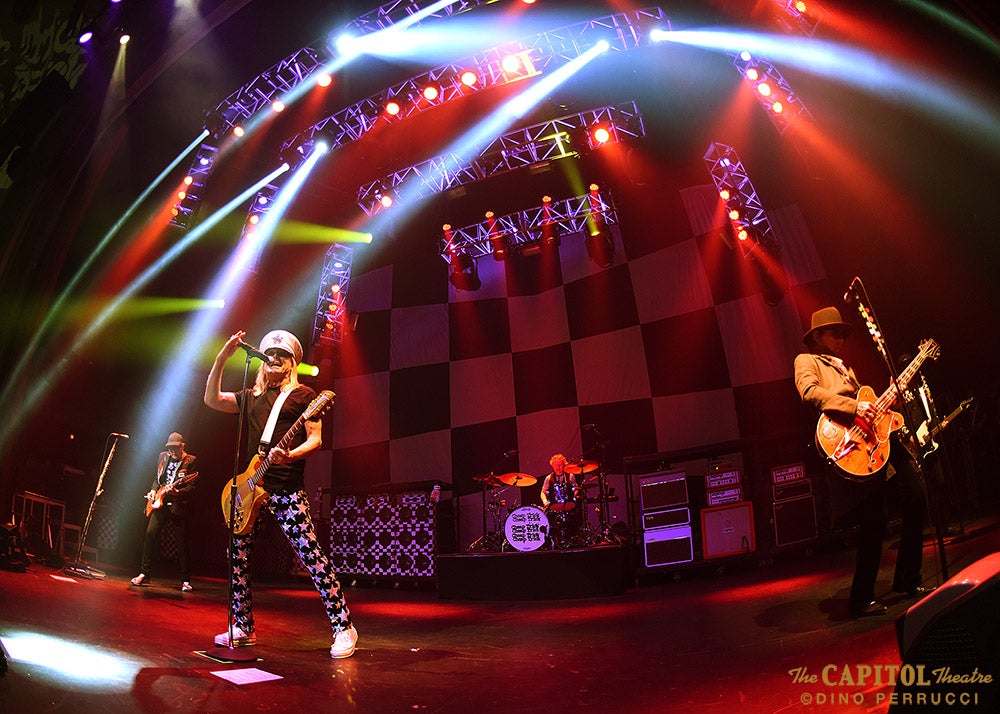 Before I get into Cheap Trick's set, I have to give some love to Jesse Malin who kicked off the evening's festivities in an amazing way. I didn't know much about Jesse before the night, but all during the show I'm thinking "this cat has obviously listened to a ton of Springsteen in his life." Especially on songs like "Meet Me At The End Of The World" his set closer. Malin and his band are from NYC and I highly recommend checking them out when you can.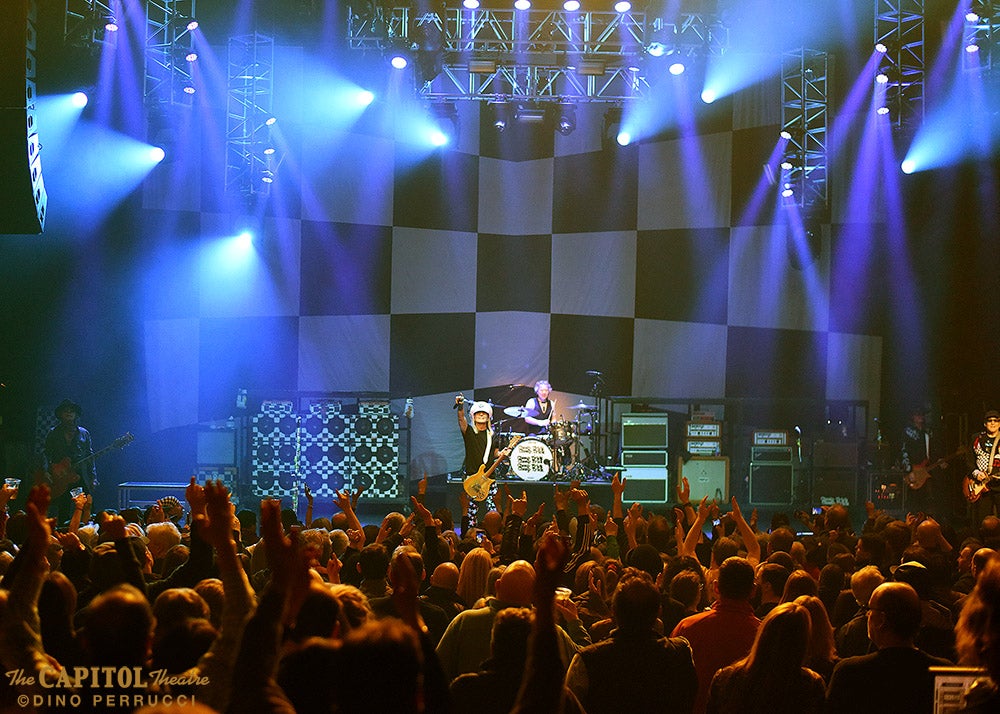 By the time Cheap Trick took the stage, I knew my soul needed some loud and massive rock and roll! And those guys delivered in spades! Opening and closing the show with their classic book enders "Hello There" and "Goodnight Now," they packed massive guitar riffs, Daxx crushing his drum kit, and Robin's iconic voice into a night I deeply needed.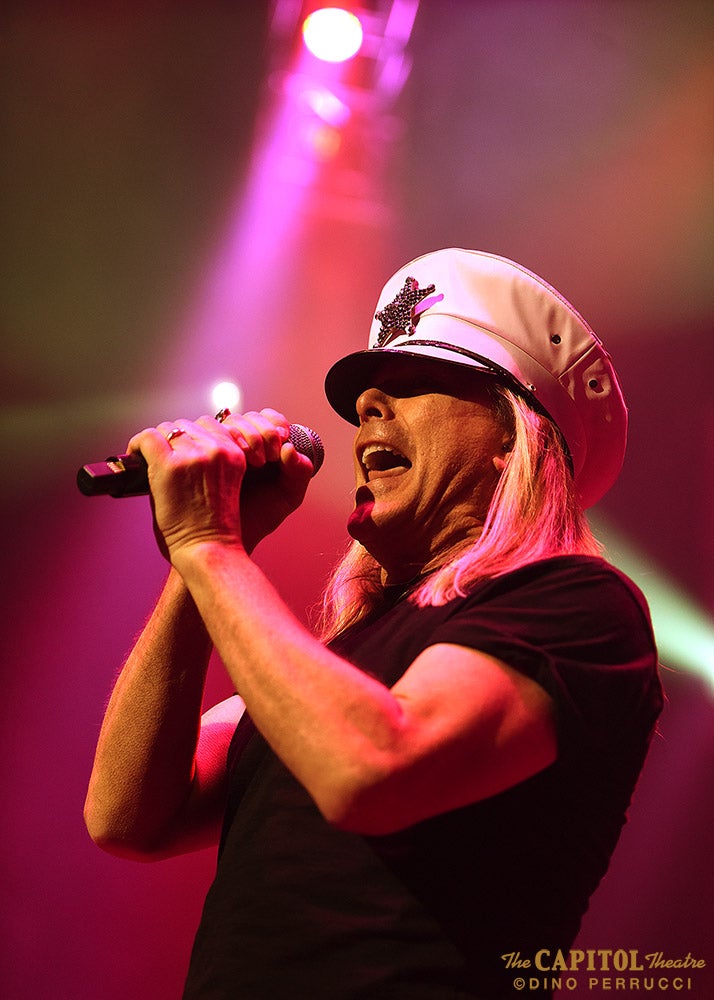 I've got to show some love to one of my favorite guitar players. I wonder how many guitars Rick tours with. He was in fine form all night. He's influenced many over the years, but I was pleased to see that two who have influenced him were Cap favorites John McLaughlin and Derek Trucks.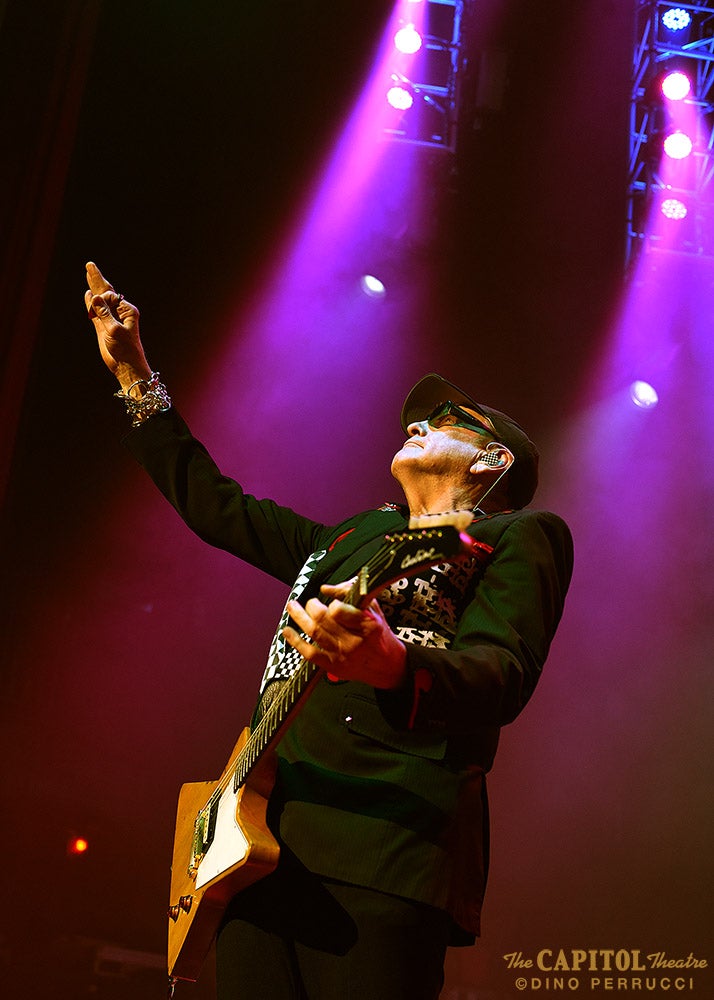 And my curiosity is killing me – I wonder how much his infamous 5-neck guitar weighs? And he must've thrown 100 picks into the audience as well as a few Cheap Trick records! Rick Nielsen has always been one of rock music's underrated showmen.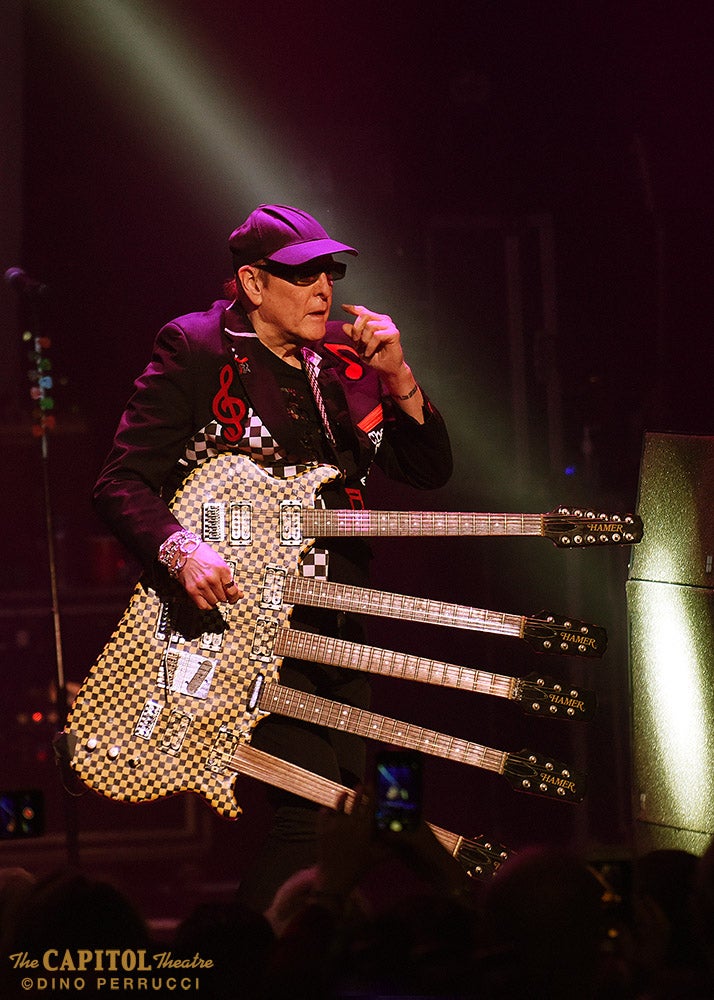 For the first few songs, I was a little confused. Where was the bass player? I'm used to bass guitars being four or five strings. But never before had I seen a 12 string bass guitar. I saw Petersson playing, but it looked like a Gretsch 12-string guitar. But it sure didn't sound like a 12-string guitar. I'm used to the jangly 12-string sound that John Lennon made famous lo those many years ago with that English band he was in… what was the name of that group? Petersson's bass provided Cheap Trick with a real heaviness I wasn't expecting. And his solo in the middle of the show was a welcome treat.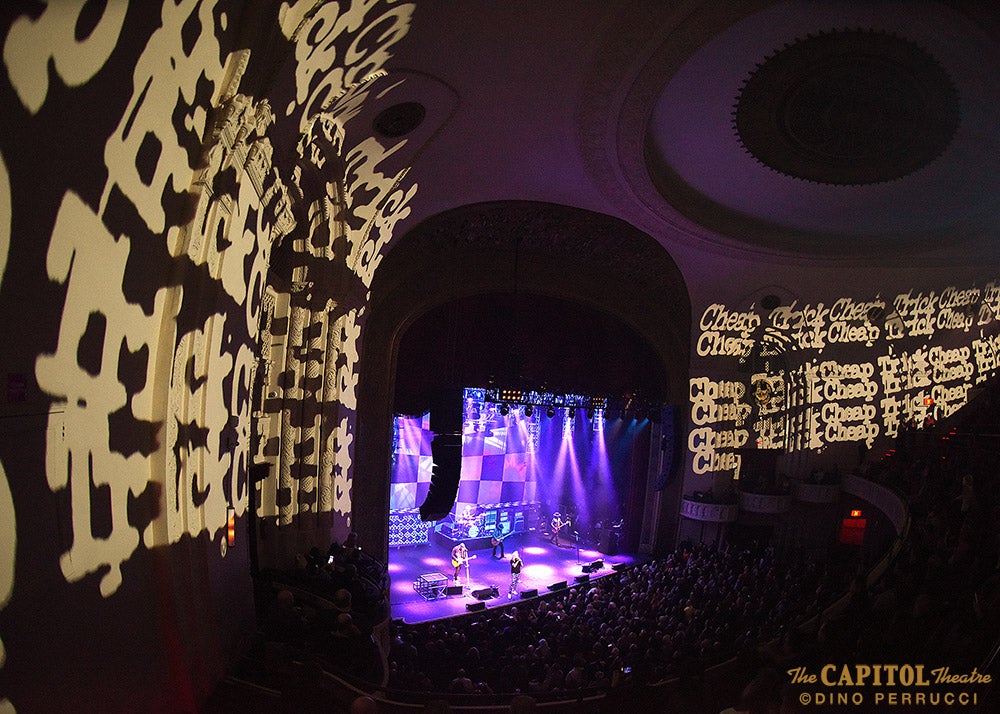 Several times during the show, Nielsen kept mentioning how much Cheap Trick's music was played and loved on the "Underground Garage". The syndicated radio show hosted by Steven Van Zandt – Bruce Springsteen's long-time guitarist from the E Street Band and as Bruce says – the star of "The Sopranos" tel-e-vision program. It's also a SiriusXM radio channel as well. I thought it was curious…until…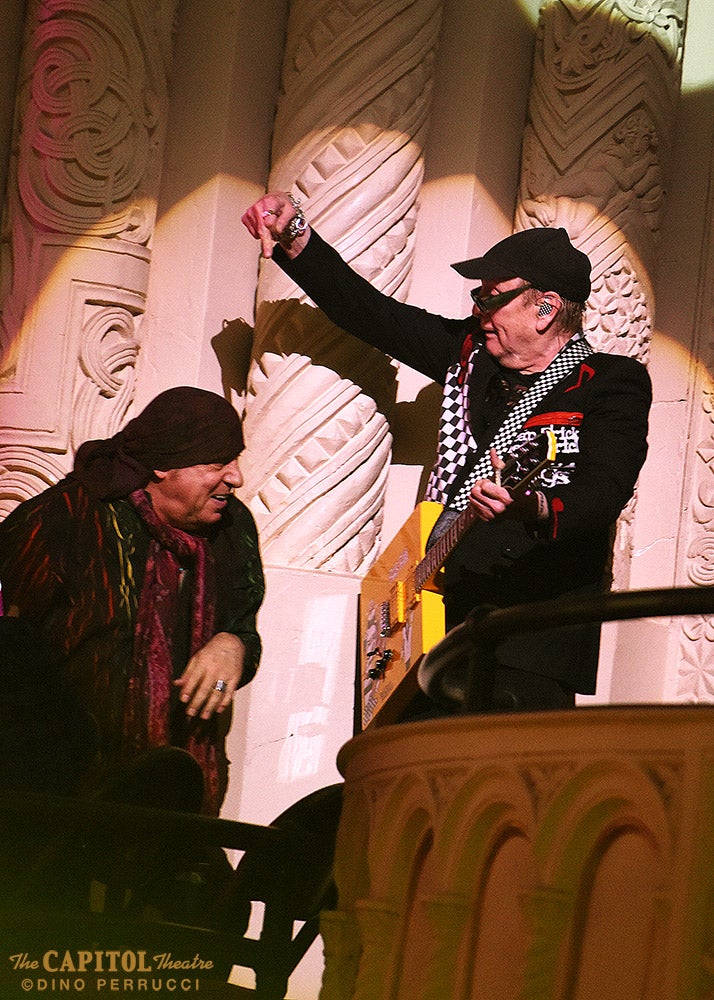 Nielsen disappeared during one of the last songs Cheap Trick played. This was before many fans' heads and phones whipped up to the box seats where Nielsen brought his guitar and started jamming with Little Steven himself! As both a Bruce and "Sopranos" fan, that made my night!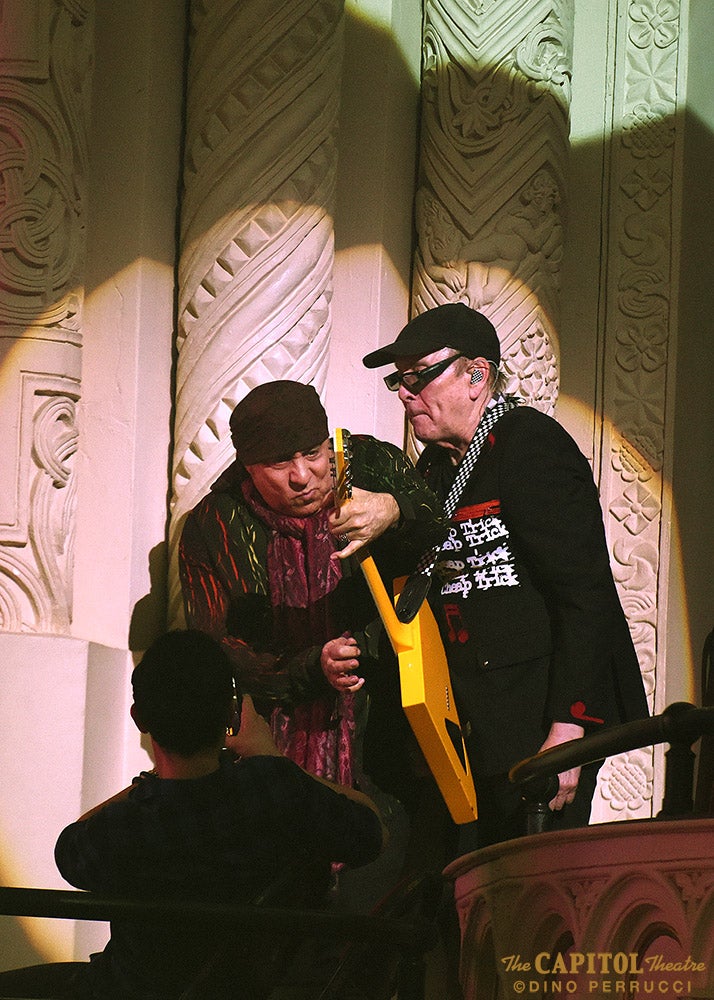 On a personal note, I want to share just how much that show and that night meant to me. In the last 12 months, I've seen struggles in my business, financial struggles, job loss, housing uncertainty, and supporting my sister going through cancer treatment 1000 miles away back home in Alabama. (She's going to be fine, but it was a huge scare.)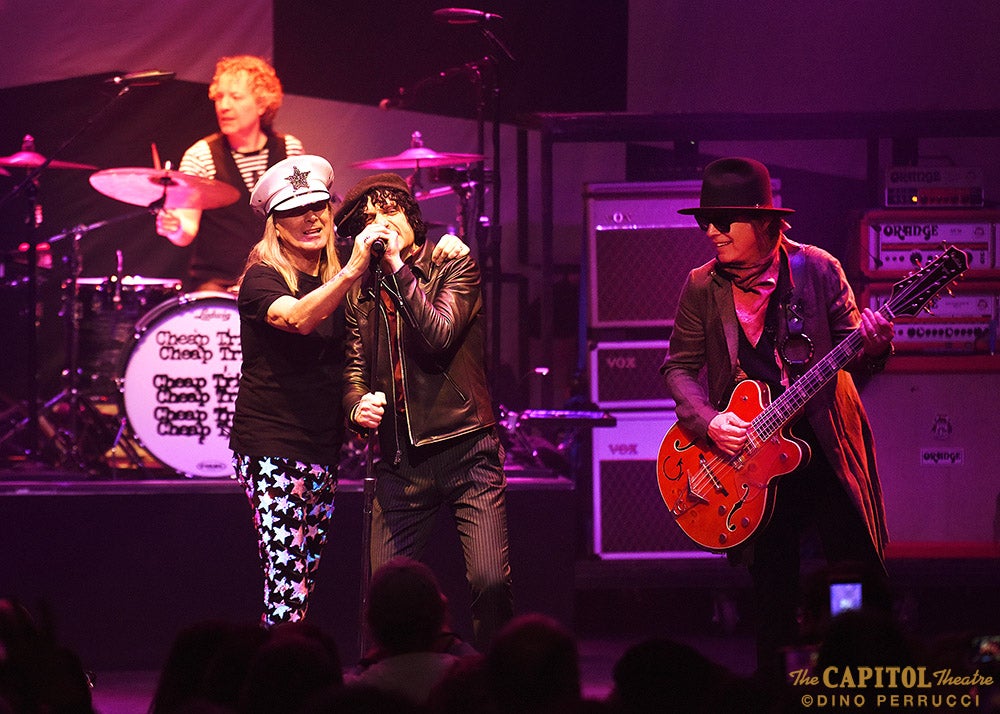 Live music is like red meat for my soul. And I hadn't seen any live music since Marcus King at the Cap almost a year ago. And there was a real hole in my soul because of that. Jesse Malin and Cheap Trick (and Little Stevie) helped to fill that hole with a big honkin' dose of loud, and in your face rock and roll!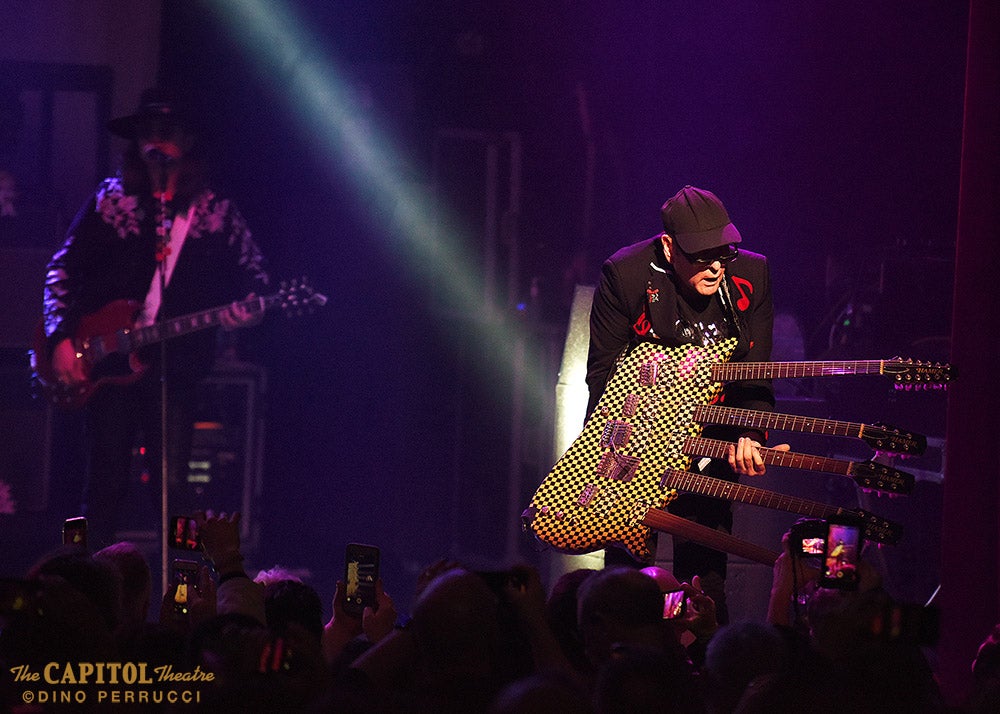 To Cheap Trick and the Capitol Theatre – thank you. From the bottom of my now-complete soul, thank you! I needed that more than I could possibly explain.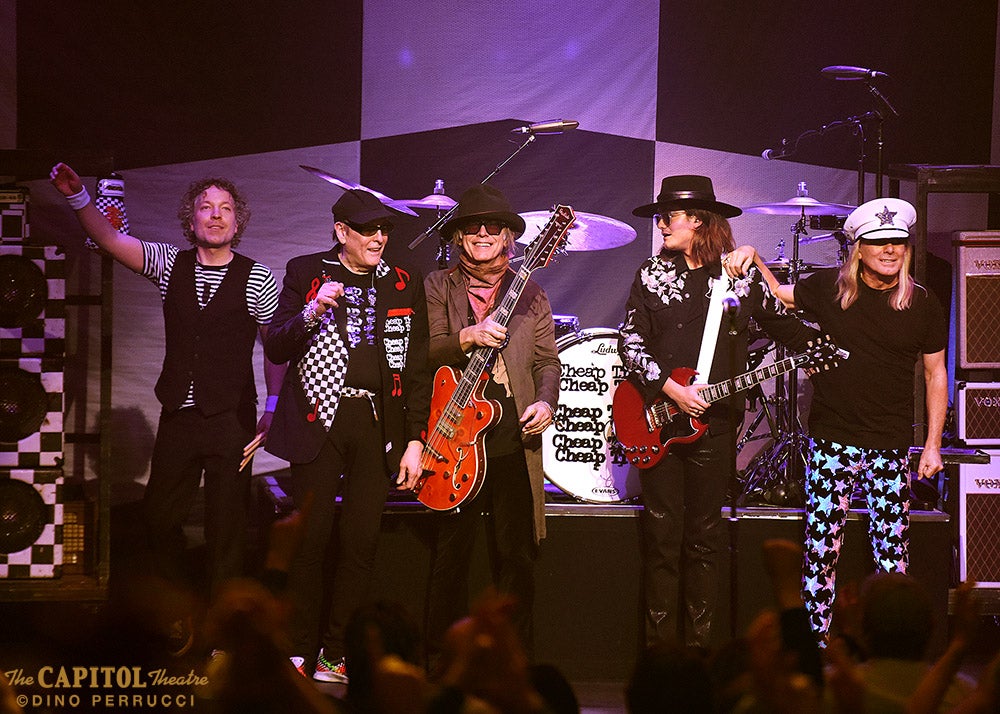 Top