Railroad Earth Scale a Seven Story Mountain — With New Tunes All Over
Words by Chad Berndtson
Photos by Dino Perrucci
We're living through another golden age of what might be thought of as bluegrass-plus, meaning not only those old, middle, and young generational bands that carry the torch for traditional string band music but also the ones who like to blow that paradigm up, or at least nudge it in as many different creative directions as possible while ensuring the center of it will still hold. Call it jamgrass, call it whatever you want; having been through at least two of these golden ages, Railroad Earth are by now elder statesmen of a part of the scene where they were once the up-and-comers. But then, here they are, 21 years in, still vital, still pushing the envelope, still throwing what feels like a ferociously exciting hootenanny, organic and unforced, even with so much change over the years, both within the band and the world at large.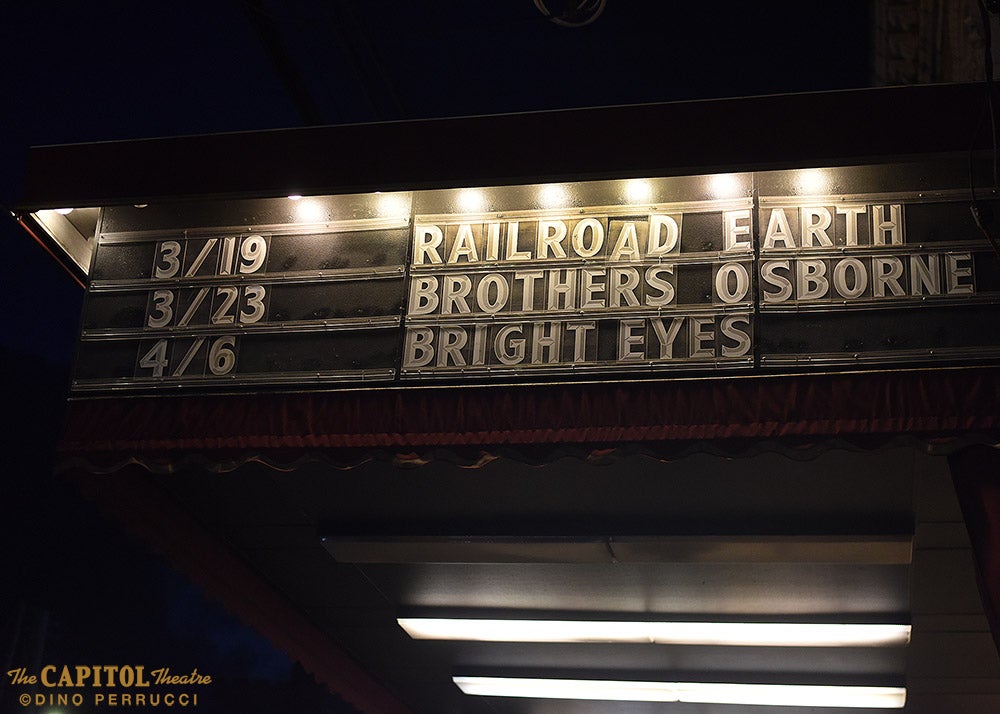 Railroad Earth are, as ever, a total gas, but this isn't (and has never been) just a good-time picking party—the poignancy in their songs is as pronounced as their musicianship. At a welcome return to the Cap on Saturday night, they roamed all over the vast plains and big skies of their catalog, letting classic material reach out and hug its starved audience. The first set had a smashing "Walk Beside Me" to open up, and an expansive "Hunting Song" that topped 15 minutes. Later came the glorious "Seven Story Mountain," which as ever, built and built and built. As the second set got underway, the traditional "Dance Around Molly" found its way into "Dandelion Wine" in a classic bit of Railroad Earth segue sorcery, and there were piquant jams on Railroad Earth staples like the traditional "The Cuckoo," led by Tim Carbone's slicing fiddle and John Skehan's stinging mandolin, and, soon after, Todd Sheaffer's groovy "The Jupiter & The 119."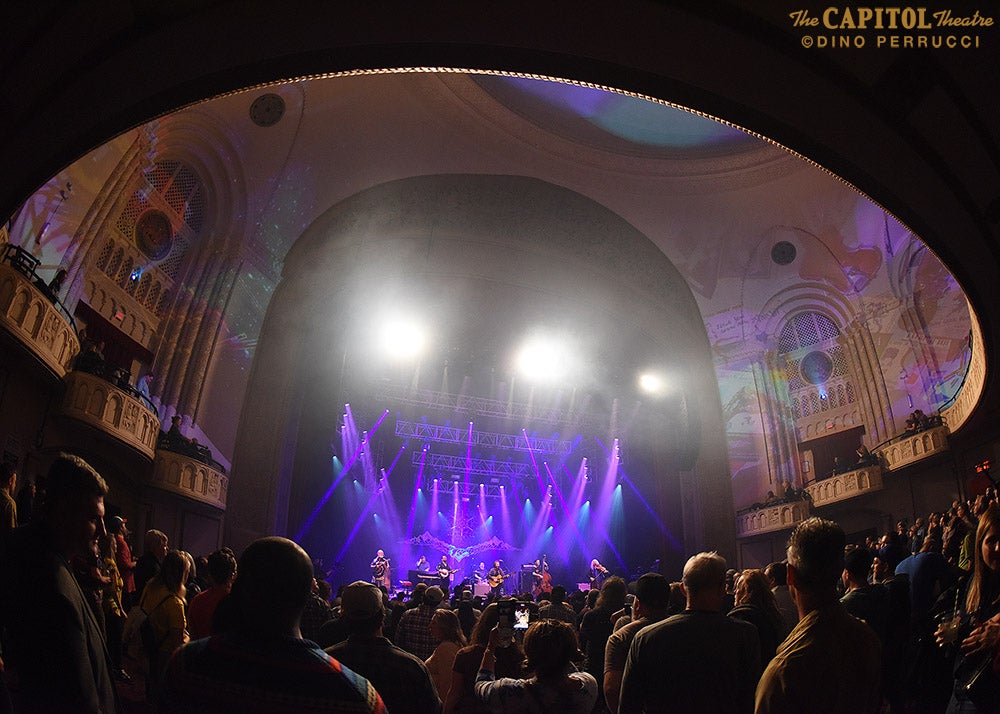 But the story of this night was the newer songs. Mixed throughout the two sets were a passel of tunes from the band's upcoming release, "All for the Song" which they recorded three years ago in New Orleans (with Anders Osborne at the producer controls) when in a deeply emotional space following the tragic 2018 death of founding bandmate Andy Goessling from cancer. Both the well of emotion and the New Orleans influence come through in the tunes, which are some of the richest in Railroad Earth's decades of music making.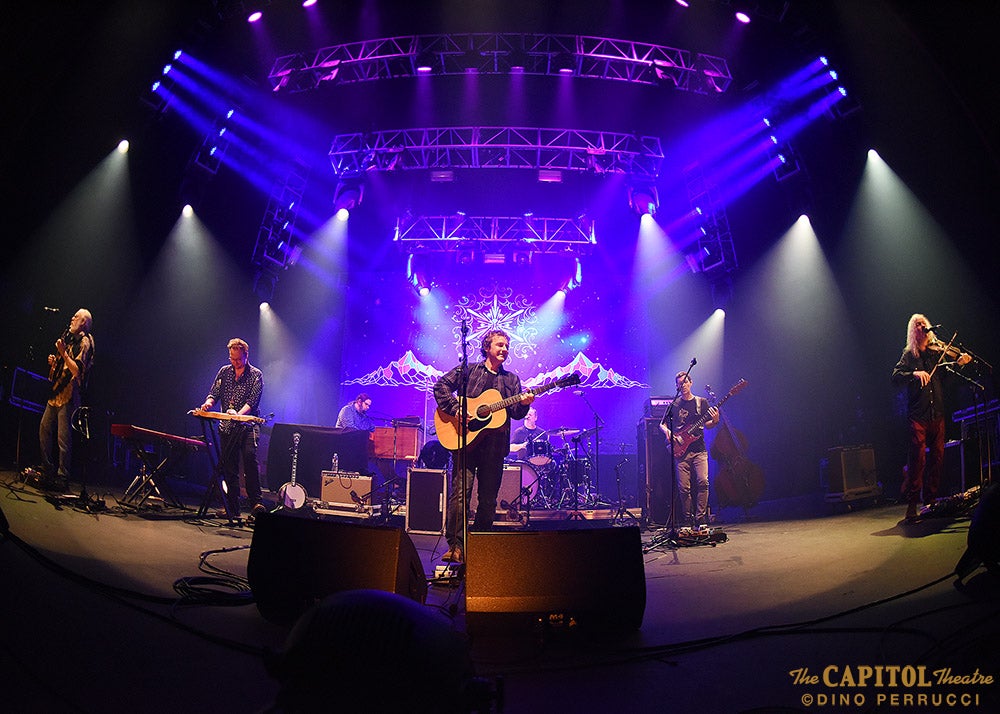 The first set offered "It's So Good," the chugging "Slippin' Away," with ribbons of string interplay, and, to close, the gently insistent "The Great Divide," whose title, like many a great Railroad Earth song, seems to describe its full feeling cinematically. Set two had the back porch-ready "Blues Highway," the swampy, organ-soaked "Come and Go Moon," like a countryfied Dr. John outtake, and, later, "Runnin' Wild," which was world-weary ramble, more spicy strings, and chugging rhythm. "All for the Song," which closes the album, also closed the second set—a slow-burning country hymn that took its time, hanging in the air, with steel and piano to both coarsen and sweeten it. (New band recruit Sam Armstrong-Zickefoose, aboard for this March run, colored the tunes with banjo, lap steel, and guitar—a swingman who wasn't afraid to assert himself.)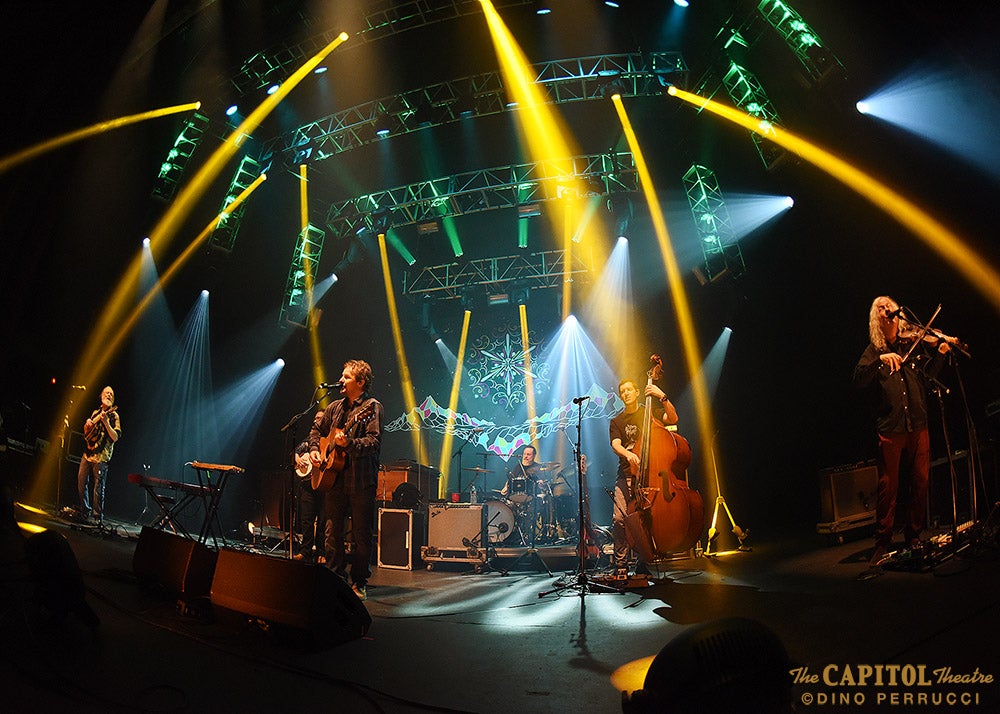 The full touring band—Carbone, Sheaffer, Skehan, Armstrong-Zickefoose, Carey Harmon, Andrew Altman, Matt Slocum—connected again and again, producing big sounds that felt even bigger than its swelling membership and musicality, but also finding brilliance in hanging back and letting softer, quieter moments find their full drama among varied dynamics. As always, this is not a band that feels the need to empty the chamber at every chance it gets, such that when it does—again, check out that "Seven Story Mountain" among so many highlights from this warm and embracing Saturday night—it hits hard and deep.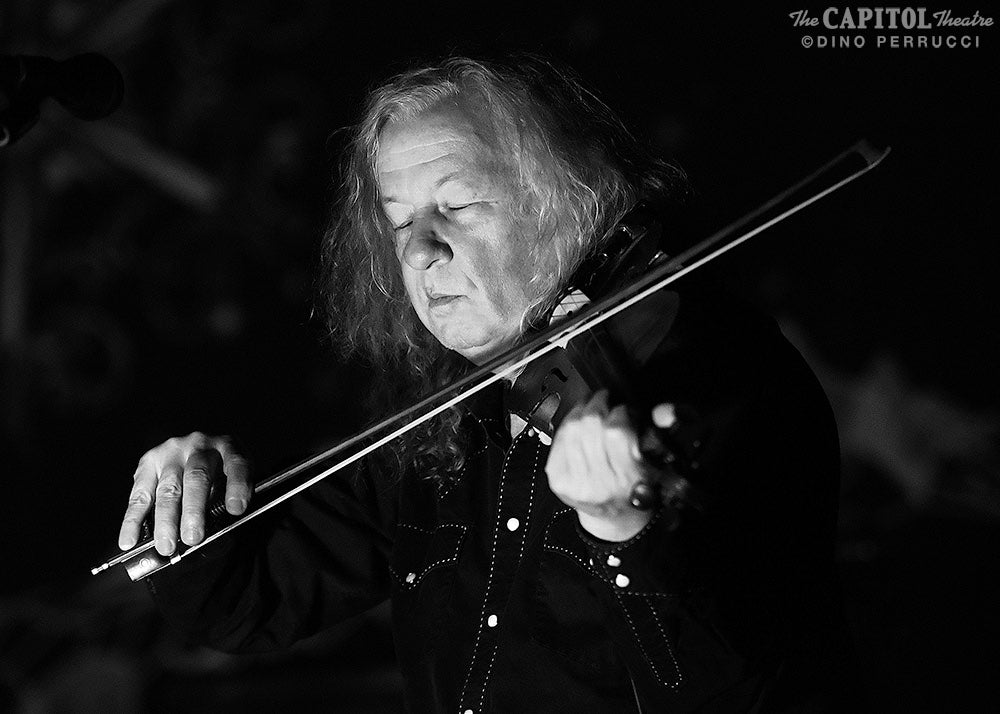 SETLIST
Set 1: Walk Beside Me, It's So Good, Lordy Lordy, Hunting Song, Crossing the Gap > Slippin' Away, Seven Story Mountain, The Great Divide
Set 2: Dance Around Molly > Dandelion Wine, Blues Highway, Come and Go Moon, Old Man and the Land, The Cuckoo, The Jupiter & the 119, Where Songs Begin > Stillwater Getaway, Runnin' Wild, All for the Song
Encore: Peace On Earth
Top