Phil Lesh Reunited 'The Q' For a Very Special Show, and We're Just Getting Started
Words by Chad Berndtson
Photos by Andrew Scott Blackstein
Our mighty Phil Lesh, 81 years young, has returned to The Cap, and not the least bit tentative or toe-in-the-water. The Phil bombs are dropping, and the music is hot. What, you thought it'd be any other way?
Twice-delayed throughout this season of our collective pandemic discontent, but with no thinning of spirit, Phil's (occasionally) traveling caravan has returned for a rock-em-sock-em October with no fewer than nine Cap shows and varied lineups of Friends both classic and newly-involved. The residency led off on Monday night with what by now should be recognized as the soul-shaking grandaddy of Phil & Friends history: the Q.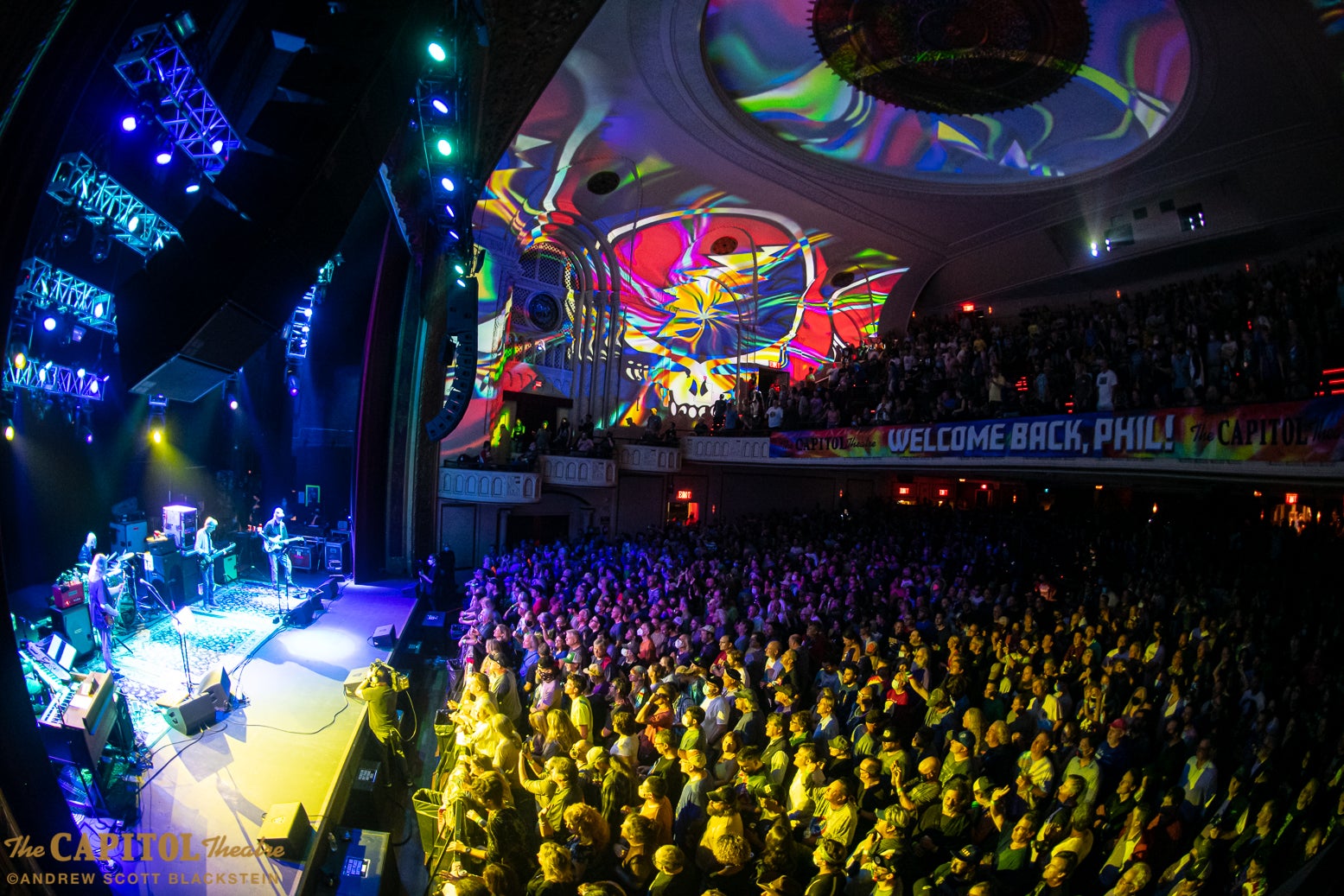 Yes, the Q, or Quintet, which—despite Phil's predilection for a "chance music"-style approach to endlessly varying the Friends lineup and inviting the spontaneity and unpredictability inherent in that to be part of the expressed magic—is a singular Phil & Friends grouping that has endured as one of the most celebrated of all post-Grateful Dead bands. Twenty-odd years ago, in the thick of their 2001 and 2002 tours, this band of aces seemingly could do no wrong, playing the kinds of shows still held up as masterful explorations of the Dead canon, with original music and thoughtful covers thrown in. It had (and has!) a uniquely beefy, heavy-with-firepower approach to group jamming that moves insistently, almost anxiously, forward and draws on its members' collective pedigree like few other Phil lineups have.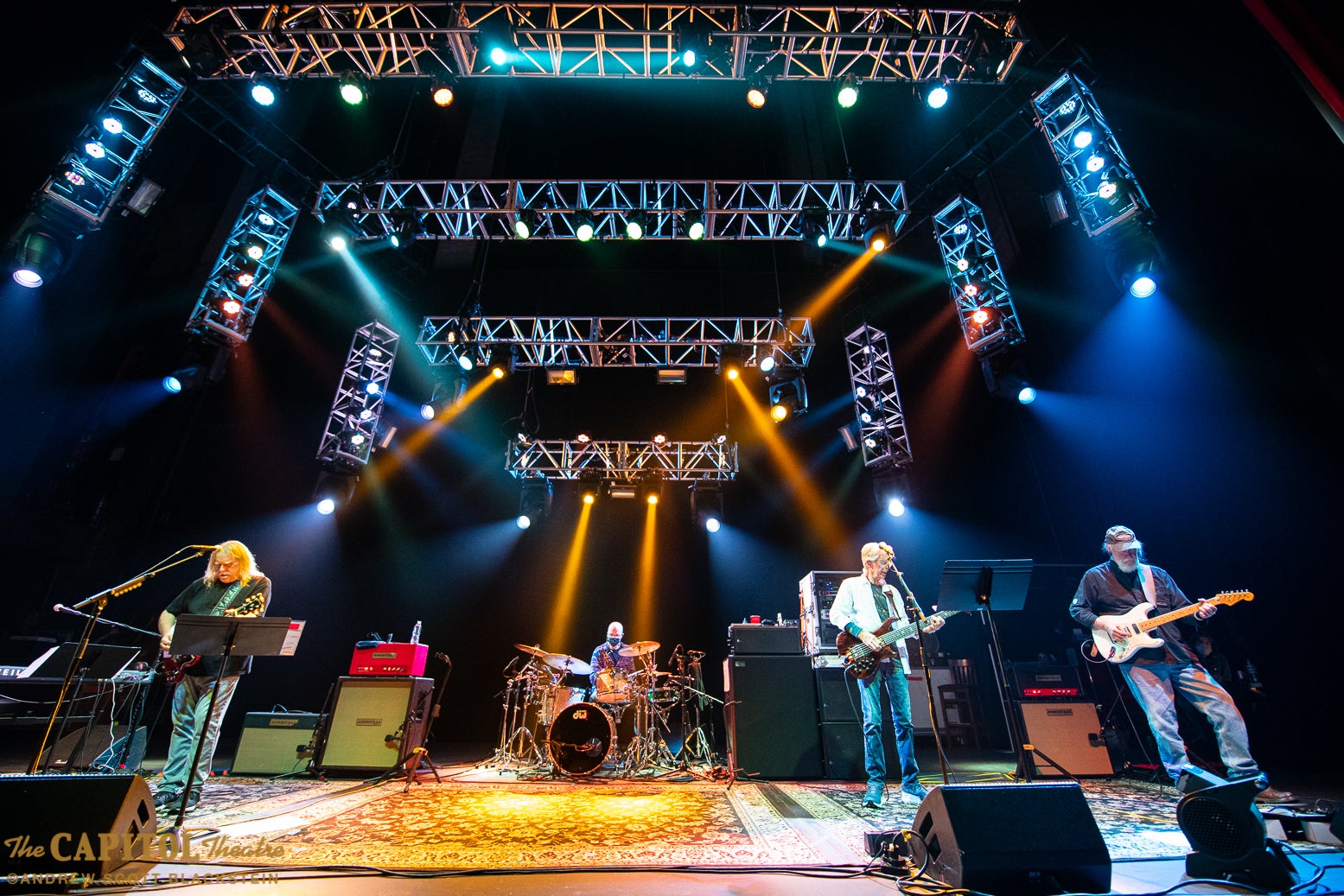 In retrospect, it truly was happenstance that it worked out so nicely, or at least as a lucky-break product of the times; in 2000, Warren Haynes and Jimmy Herring, the guitar tandem, were both in rare periods of flux, and John Molo and Rob Barraco saw their stars rising as go-to Dead interpreters, anointed by an actual member of the Grateful Dead to help keep the flame. As all members have said in myriad interviews over the years, this fivesome, in that format, at that time, knew they had something special. As of Monday night, it's radiantly clear they still do, and that (the good) weight of nostalgia contributes to, not loads down, every one of their rare reunions.
The band took the stage on Monday to thunderous applause as the audience let out its collective anticipation and began toward catharsis. They lit into "Mason's Children"—a Dead obscurity, but a Phil Q classic–and from there pulled almost every Q lever over two generous sets. Next came "Doin' That Rag," which included a loping, vibey jam, and then came the first set showpiece, a mammoth trek through Traffic's "Low Spark of High Heeled Boys," awash in Warren slide and Jimmy filigree, contorting in several serpentine directions before opening up to a brisk jam on Miles Davis' "So What" before returning. The Beatles "She Said She Said"—a favorite of Haynes' Gov't Mule, adopted too by this ensemble—was a thickly-churned palate cleanser before the group revisited "Night of 1,000 Stars," one of the gems from its sturdy, pop-inflected 2002 album There and Back Again, and here, rocked-up and soaring.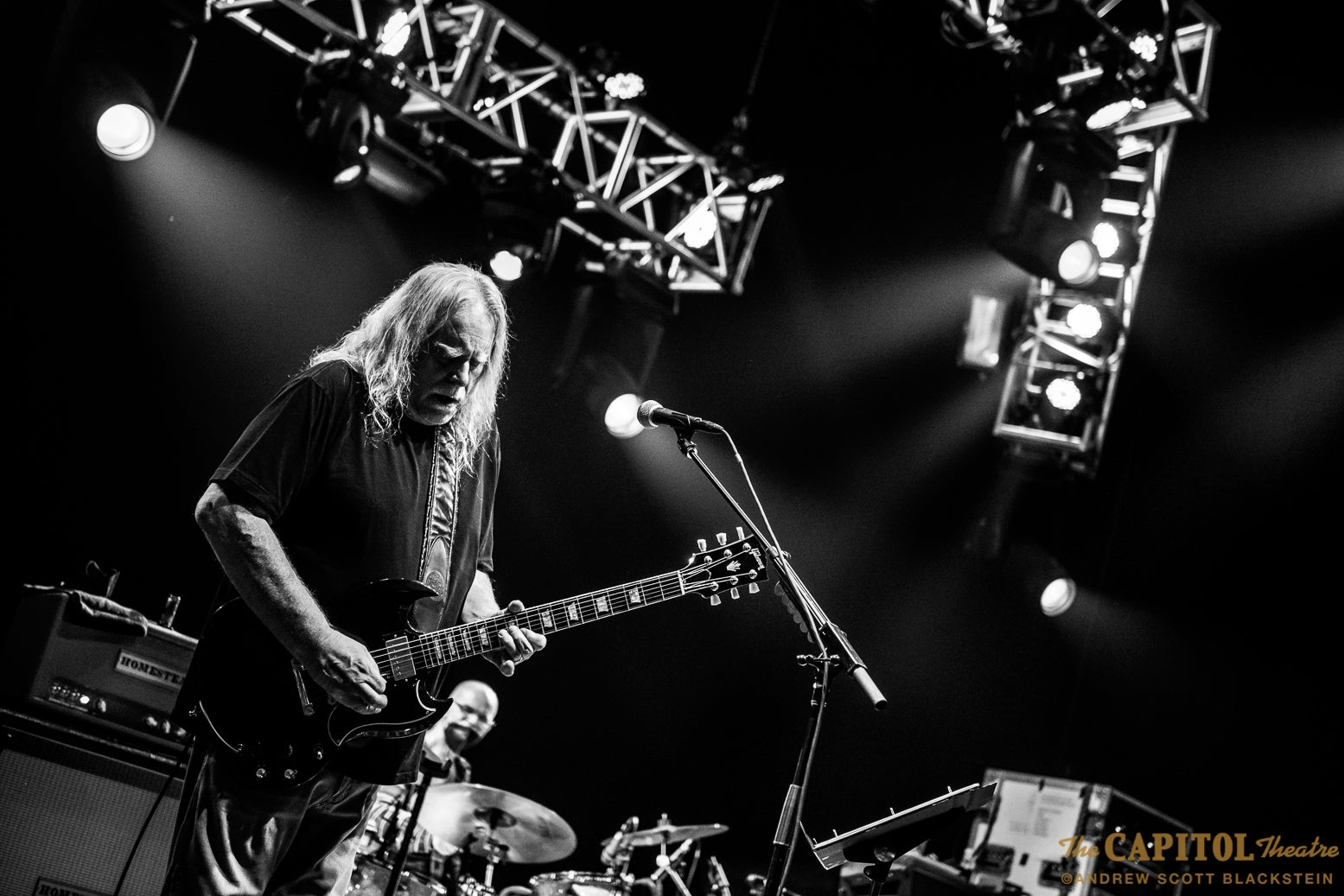 That the Q haven't played together in a while wasn't a hindrance, but part of the adventure, watching the players in real-time remember certain maneuvers, or callbacks to what now feel like the ancient days of the early aughts, smiles and laughs all around. They had hot licks, fiery boogies and spaced-out interludes from musicians clearly overjoyed to be playing (both anywhere, and with each other) again. Set 2 started with "Shakedown Street," a long, gooey one that left the disco strictures of the jam, puddled out into psychedelic goo, and then returned to itself just when it started to sound like something else… and then became something else, landing abruptly into "Viola Lee Blues." The classic jam vehicle choogled mightily, then broke form into an unusual, then very familiar shuffle, finishing its final verse before morphing into a Barraco-sung "New Speedway Boogie."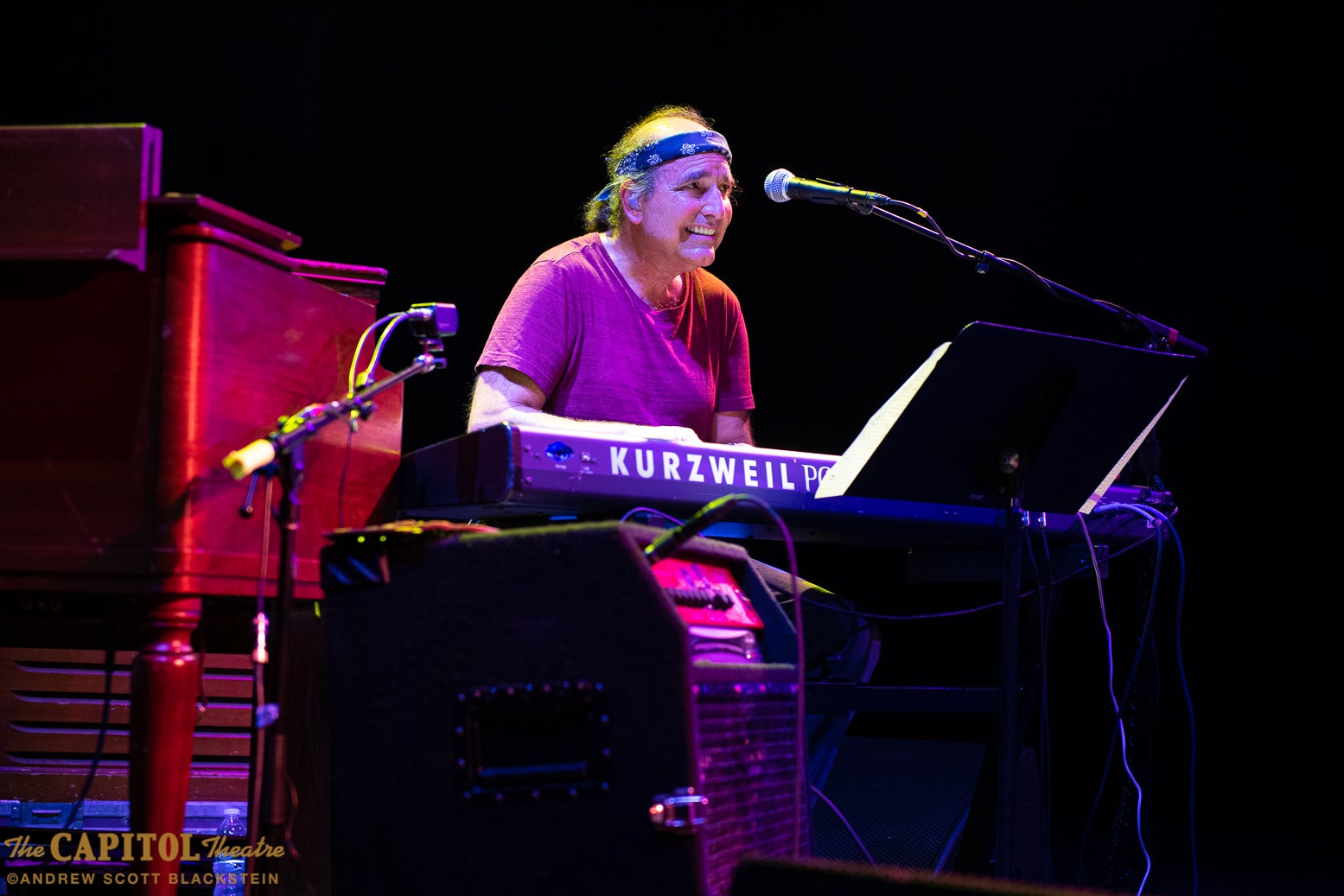 The standout among the fivesome on this night was Molo, ever the supple drummer and one of the great rhythmic interpreters of this music, dialed in from the get-go. He knew when to push and pull, slide into a chunky pocket with Lesh, or hang back while the lead players wandered around the psychedelic swamp or worked their way to a steady roil. All of that happened during the lengthy Set 2 climb through "Cryptical Envelopment > The Other One" with an aching "Wharf Rat" in the middle. But this was a night to relish the ensemble, whether the stacked three-part vocal harmonies in chestnuts like "I Know You Rider," Robbie Robertson's "Broken Arrow," or the dark-toned original "The Real Thing," or the spidery guitar tangles and hairpin turns in rhythm. The band packed so much into some three-and-a-half-hours it was easy to forget it was only Night 1.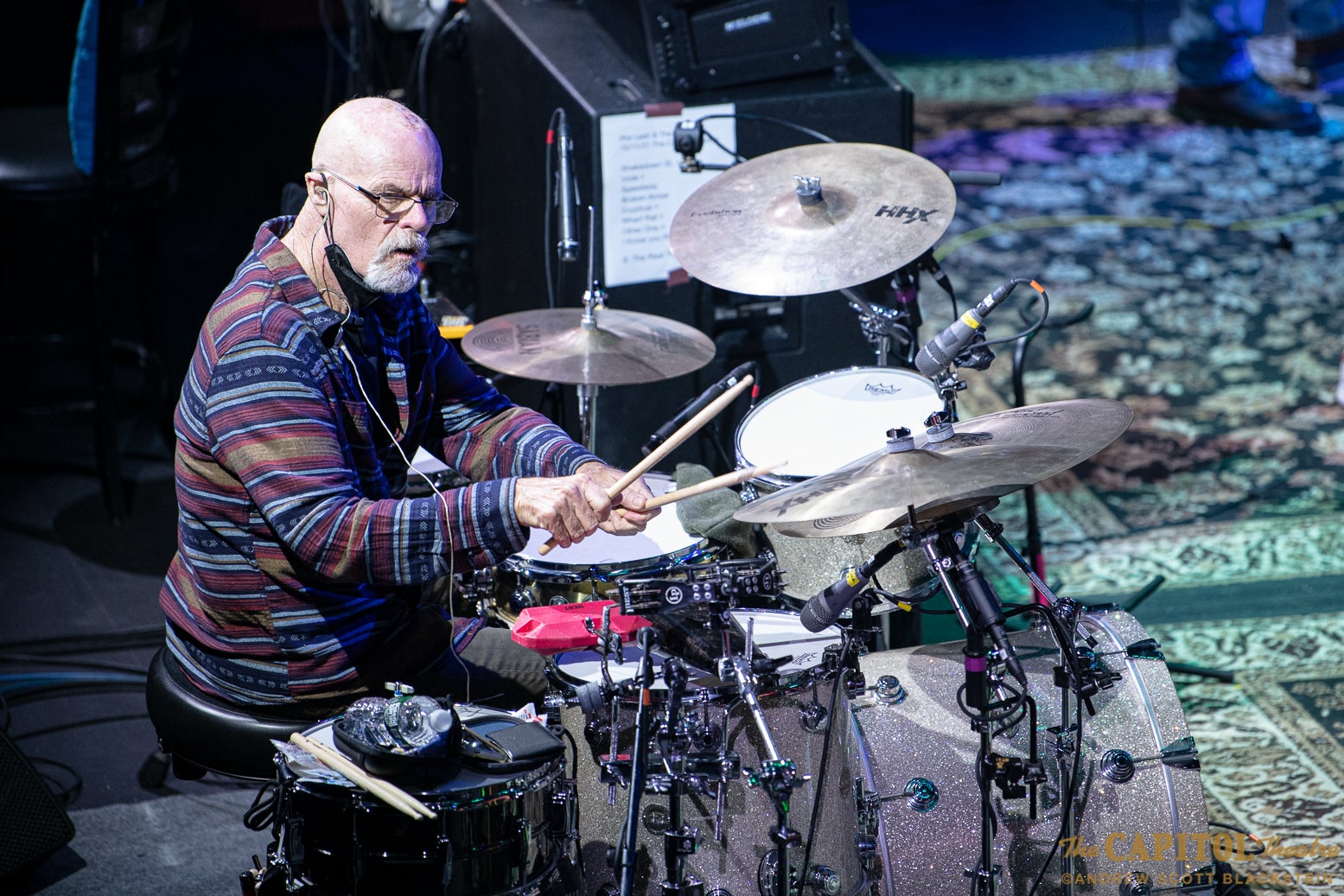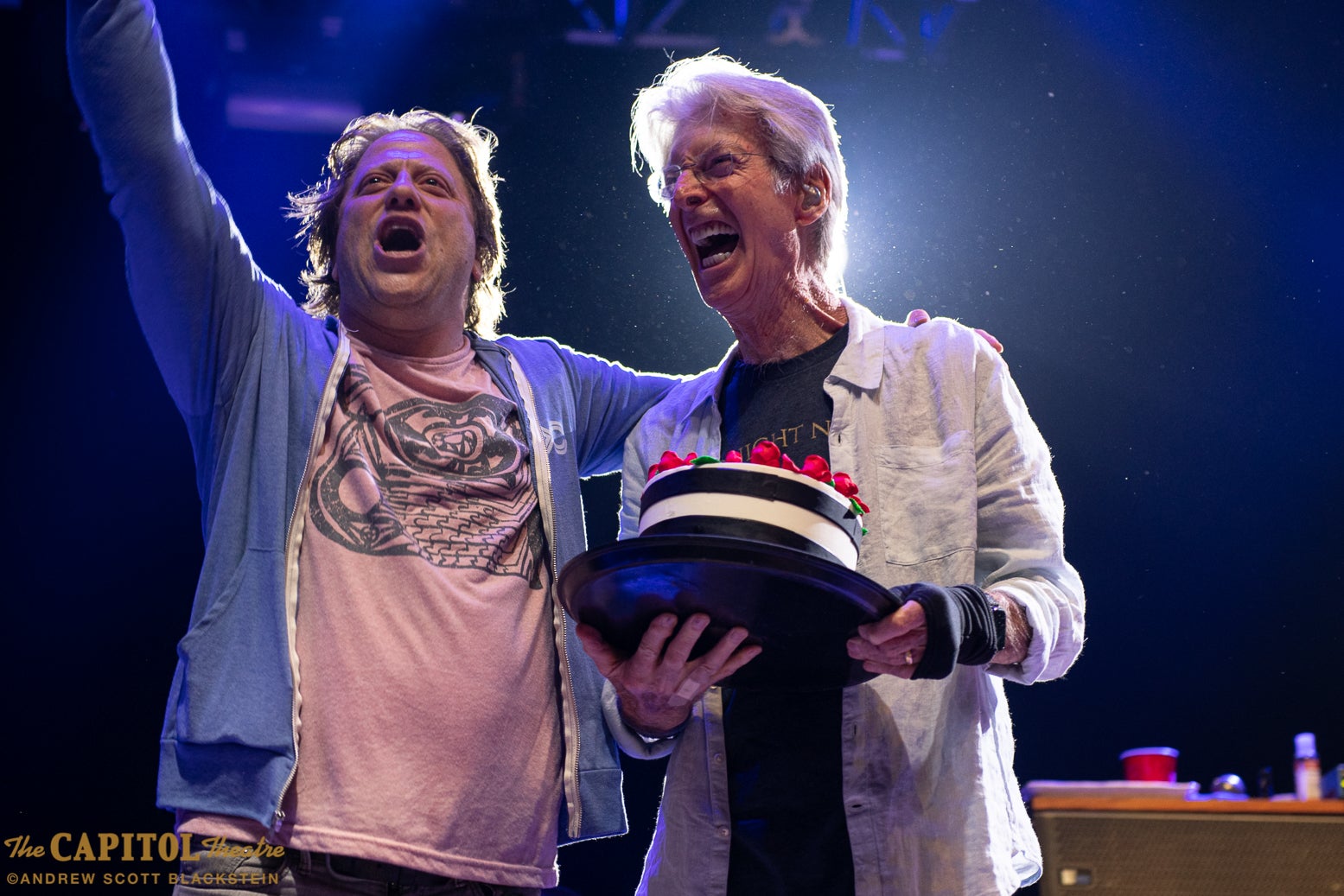 Top