Oteil Burbridge & Friends Electrify with Inspiring Vibes and Uplifting Music
Words by Chad Berndtson
Photos by Marc Millman and Dino Perrucci
In lesser hands, the notional "& Friends" band is a pleasant jam session: get a few compadres together, work up a setlist of things people would likely know, get into a flow, rock it hard and groove it kind, call it a night. And, sure, you get all that with Oteil & Friends, but because of who Oteil is—and who the friends are and how he involves them—the concept is that much more special and thrillingly realized.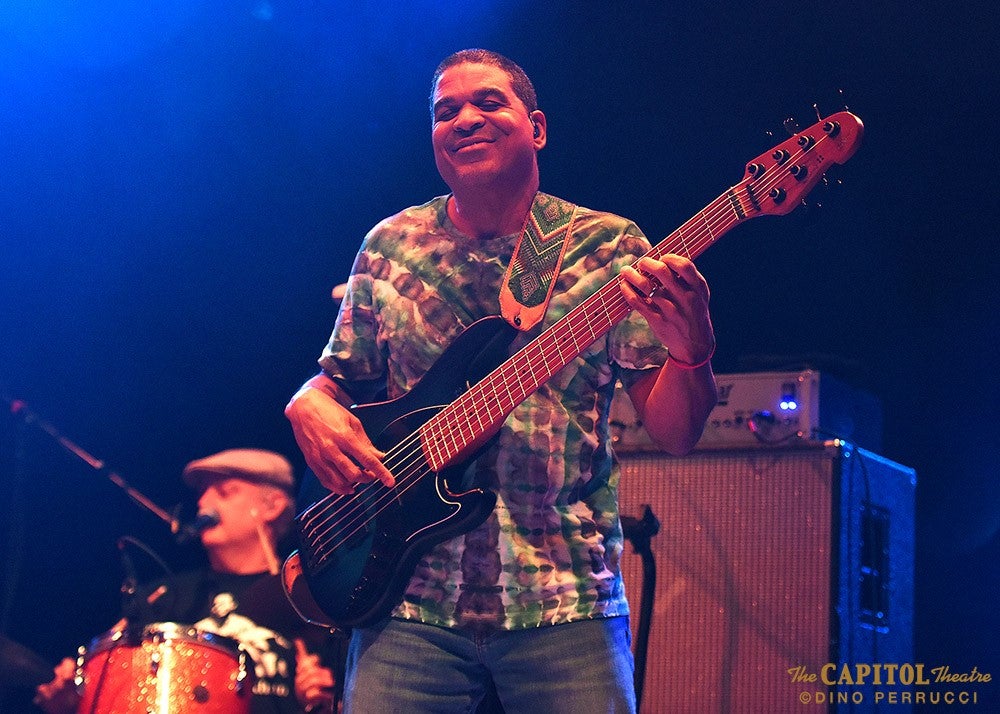 It's a malleable band, always of aces, diving into the catholic musical tastes that shoot through Oteil's staggeringly rich and varied background, but with a little of everything that makes Oteil Oteil. He's a legend of the bass guitar whose aura gives feel and weight to bands that bear his name, and no matter what this band in whatever combination he chooses to play, it's Oteil's group, through and through. Not unlike the legendary Jerry Garcia Band, the emphasis here is primarily cover songs getting judiciously arranged and patiently worked-through, but it's much more than that. You know the song, you're conscious that they'll be delivered unlike you're going to hear them in other instances, and all of the working elements are firmly in Oteil's orbit, to which you're pulled in, adjusting your own pace accordingly instead of burdening his group with whatever your expectations happen to be about what's to be played and what it might sound like.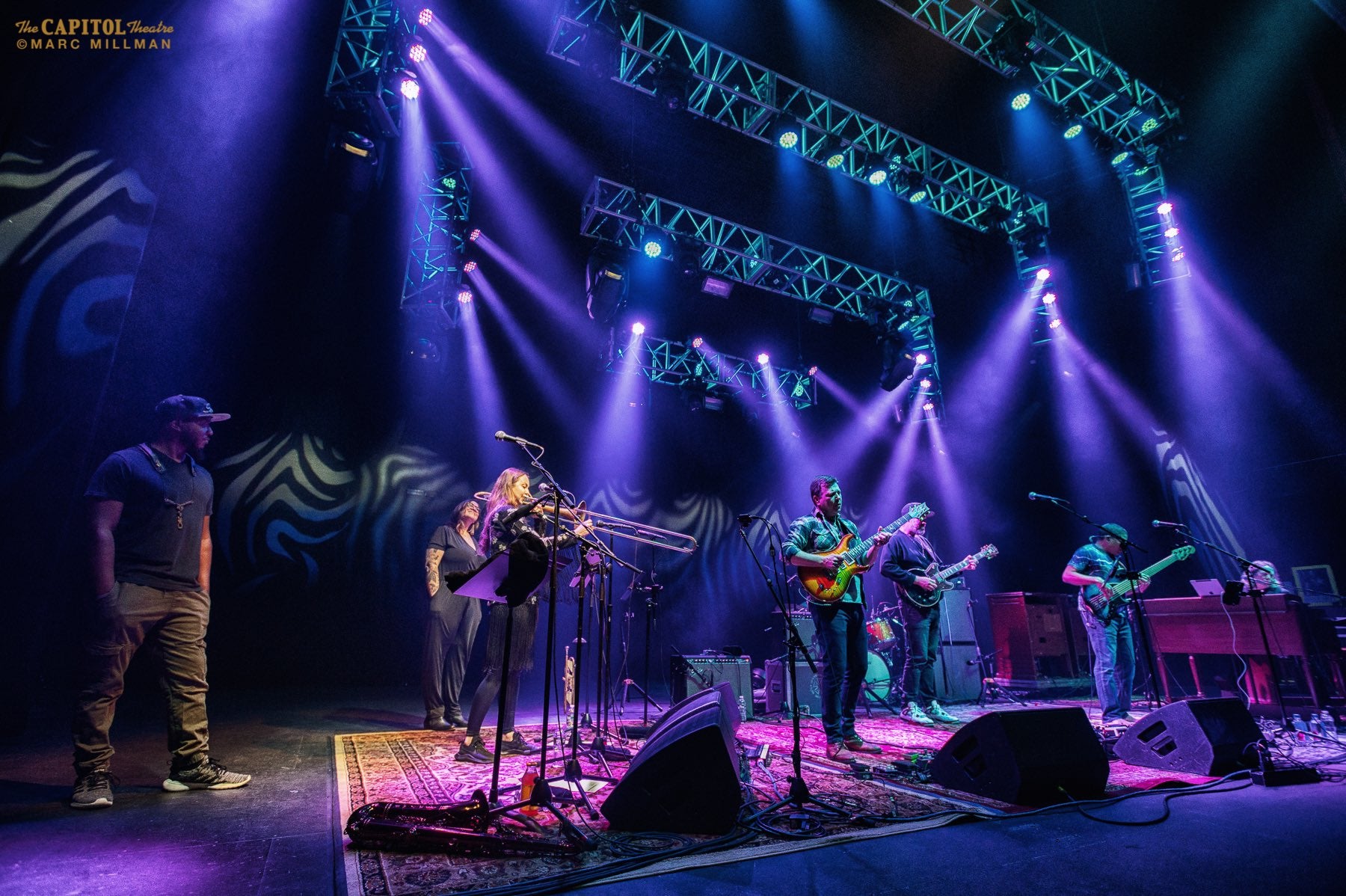 That's a freeing experience, and, watching Oteil's typically beatific expression when he's in full-on music maker mode with groups of musicians he deeply respects and connects with at several levels, you're convinced no one is more free than this band's grinning, blissed-out namesake.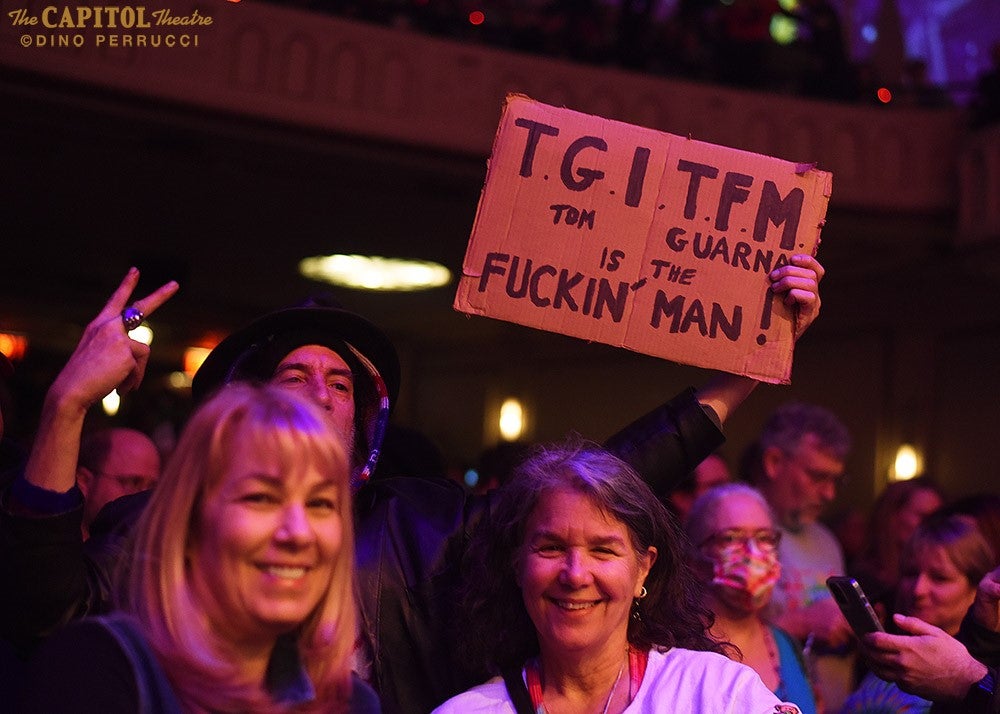 For a two-night Cap run, Oteil's band—guitarists Eric Krasno and Tom Guarna, drummer Pete Lavezzoli, multi-instrumentalist Jason Crosby, horn players and singers Jennifer Hartswick, Natalie Cressman, and, making a glorious return to the Cap stage following cancer treatments, James Casey—served generously.
Saturday's show, nearly three and a half hours over two sets, leaned heavily into Grateful Dead material but to absorb the meaty setlist only on paper is to miss almost the entirety of what made it special. Oteil and team grabbed hold of Dead standards like "Scarlet Begonias," "Estimated Prophet," the full "Weather Report" suite (!), the full "Terrapin Station" suite (!!) and others and took them on in ways that fit the loose, jammy, warm vibe of the evening, with unpredictable detours within each. "Scarlet" had some horn accents; the beginning of "Weather Report" had a spooky, almost Romanza-like intro solo from Guarna. "Estimated Prophet," sung with gusto by Lavezzoli, yielded to some head-cutting between the guitarists that felt New Orleans funky; the rare "Believe It Or Not" dripped with tender, tender soul as sung by Oteil.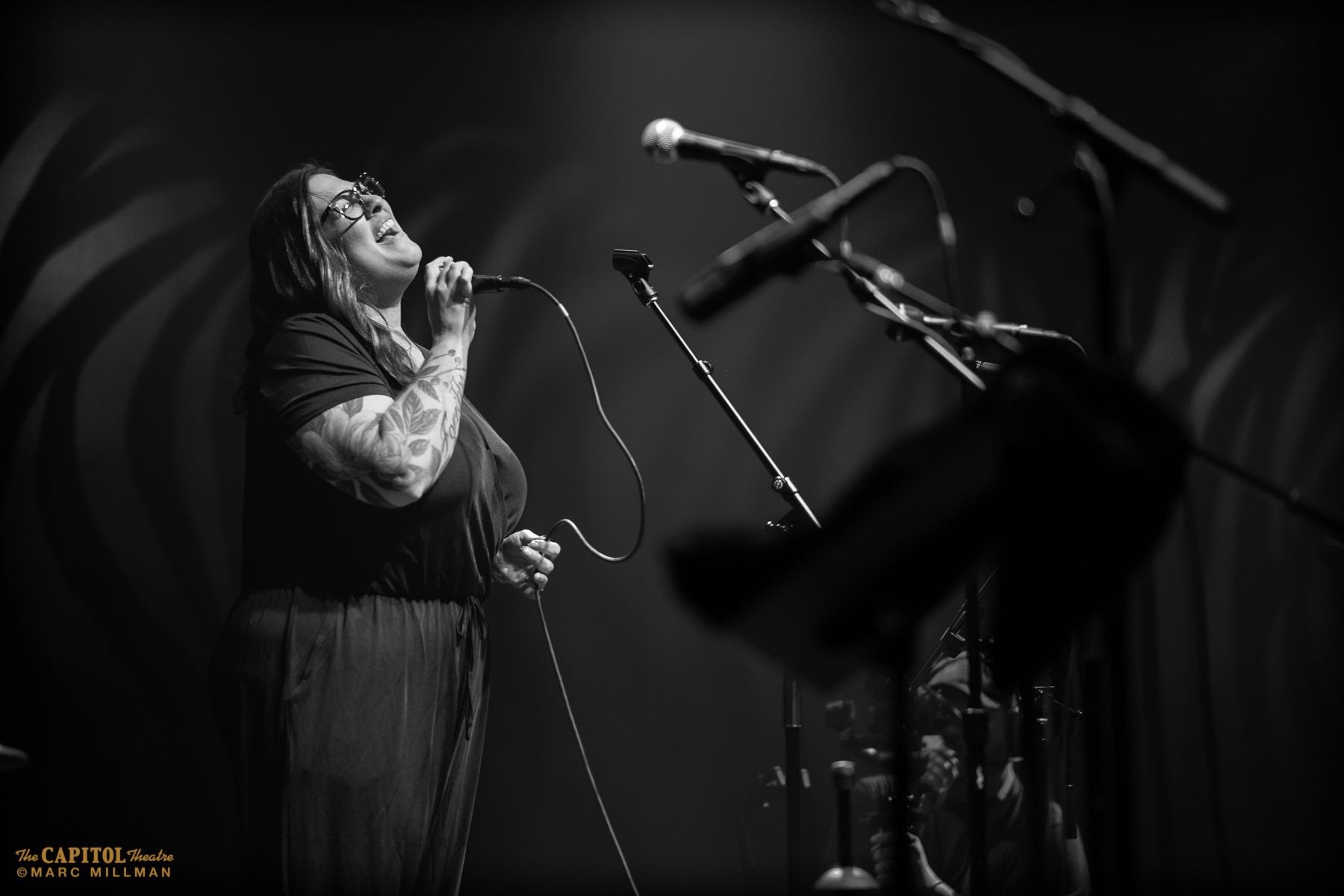 That was just some of the fun. The Allman Brothers' "Hot 'Lanta" roared out of the gate to open set two, complete with "Afro Blue"-quoting horns. Dylan material turned up twice, first with a chugging "Gotta Serve Somebody" sung by Hartswick, and later with a more pensive "Tough Mama." It wasn't all choogle, either; "Let It Grow" sprawled out into a gorgeously atmospheric jam, and Krasno's "Unconditional Love" went smoldering R&B, complete with a go-for-it Casey solo that had the entire crowd bouncing off the walls. And the showpiece segment might well have been the entire second half of the second set, beginning with a tender reading of the late Neal Casal's "Superhighway" that melted into a tripped-out "New Potato Caboose," then somewhere during the emergence from the ether pulled into "Terrapin" . Then, when "Terrapin" had been thoroughly worked over (and well sung, throughout all its parts, by Oteil), the band funked and bopped its way into a surprise "Shakedown Street," which included a beautifully fun segment of improv vocal harmonies from Hartswick, Cressman, and Casey underneath a typically roiling Crosby solo that had the whole band smiling. This "Shakedown" was marvelous stuff; at one point, the entire band save for Lavezzoli's relentless drums hung back, watching in giddy admiration while Oteil built a solo out of jittery scatting. That wasn't even the end of it; the entire band then extended the already-massive "Shakedown" by an additional five minutes of modular funk and grooving out, accentuating everyone's contribution.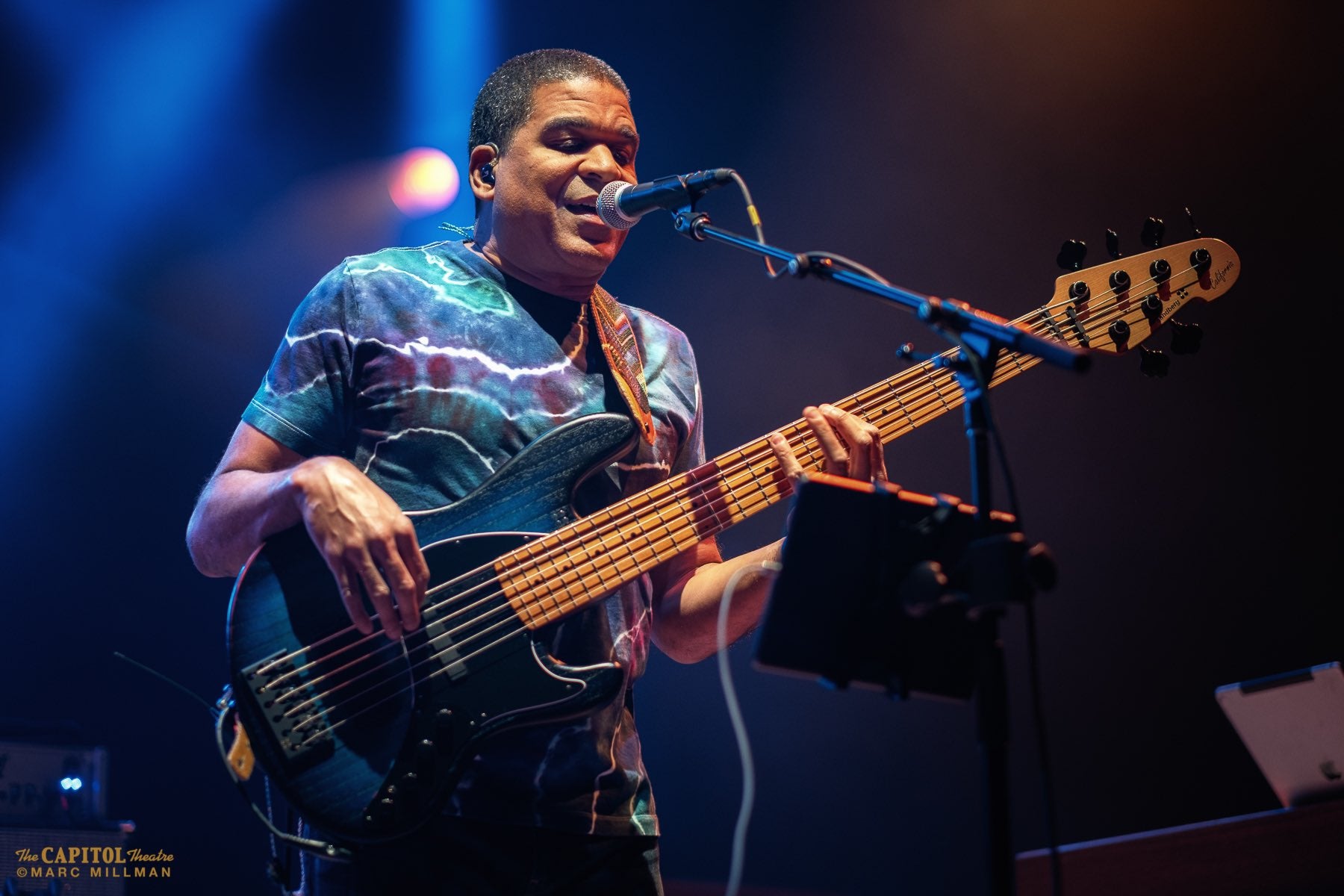 It would have been enough to end there, and then they returned for a beautiful "Attics of My Life"—tender harmonies between Oteil and Crosby—followed by an inevitable, en-fuego "Lovelight." This band had something extra, and not just the expected highs of an all-star team of collaborators who know their stuff. At the beginning of the two nights, they were a jam session. By the end of the two nights, they were a jelling ensemble, and a collective 7 hours of music only the beginning of what they could do together.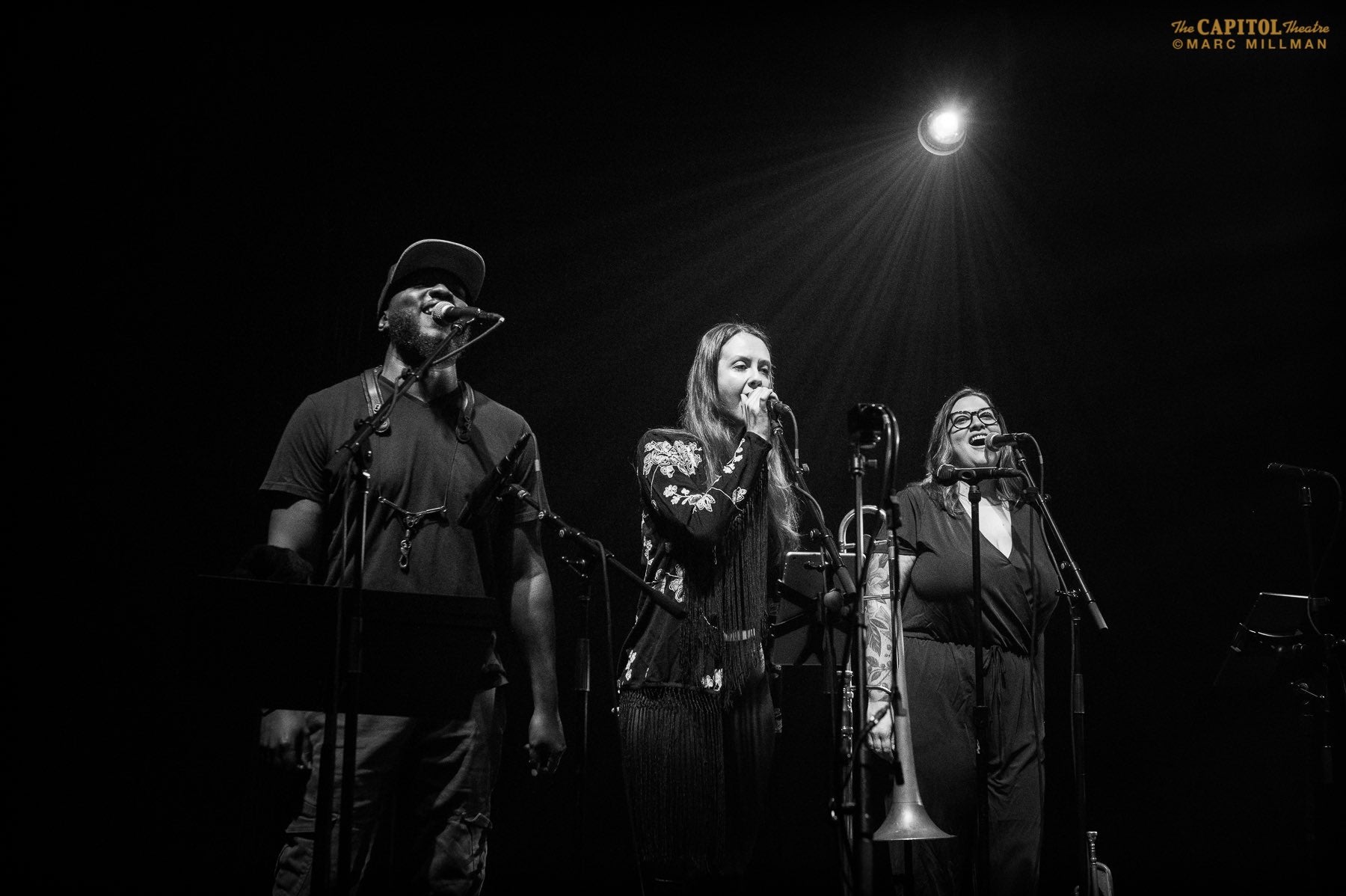 Top