reCAP :: Ms. Lauryn Hill :: 2020.02.20
Words by Jenny Ferguson
Photos by Chad Anderson
Anyone else still dreaming about Thursday night? For those lucky enough to be there, you know that Ms. Lauryn Hill did not just have a concert at the Capitol last week, she threw a party. The OG, Queen of Hip Hop's rein is still going strong.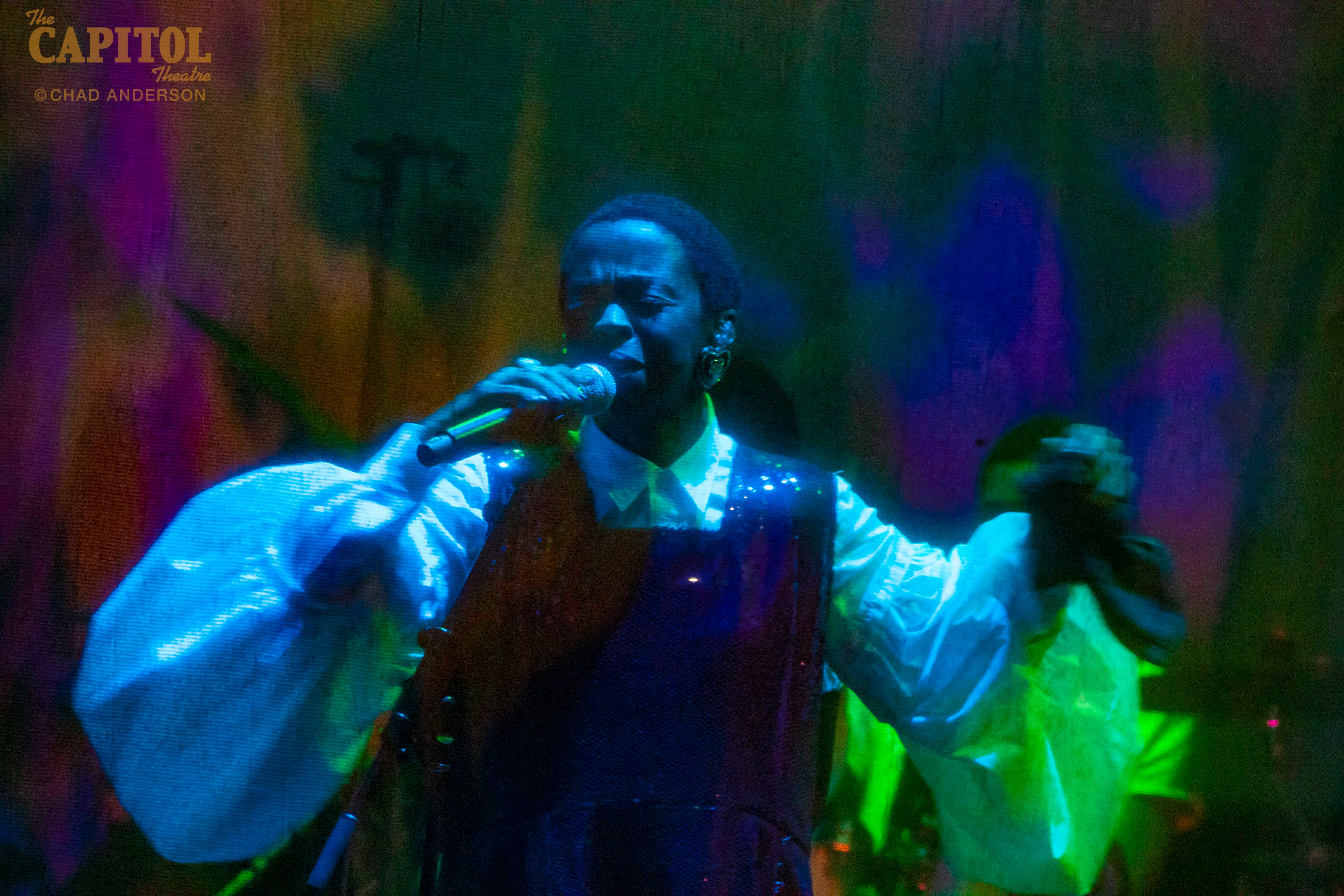 Ms. Hill's pick for opener was no surprise: the edgy, futuristic, powerhouse duo called OSHUN. Just as Lauryn Hill has broadened our horizons of hip-hop and R&B for decades now, OSHUN is the next wave of musical, trans-genre experimentation. Their novel sound is highly textured, percussion-heavy, and somehow both ultramodern and deeply rooted to ancestral inspirations. This unique combination as well explained by what they call "the sonic manifestation of Afrofuturism." The duo, plus their "pilot," delivered a stellar performance, with choreographed moments that highlighted their layered tracks, and many opportunities for audience engagement. Not only did they successfully pump up the crowd, but they exhibited so much of what we all love about Ms. Lauryn Hill: innovation, female power, a
nd cultural celebration.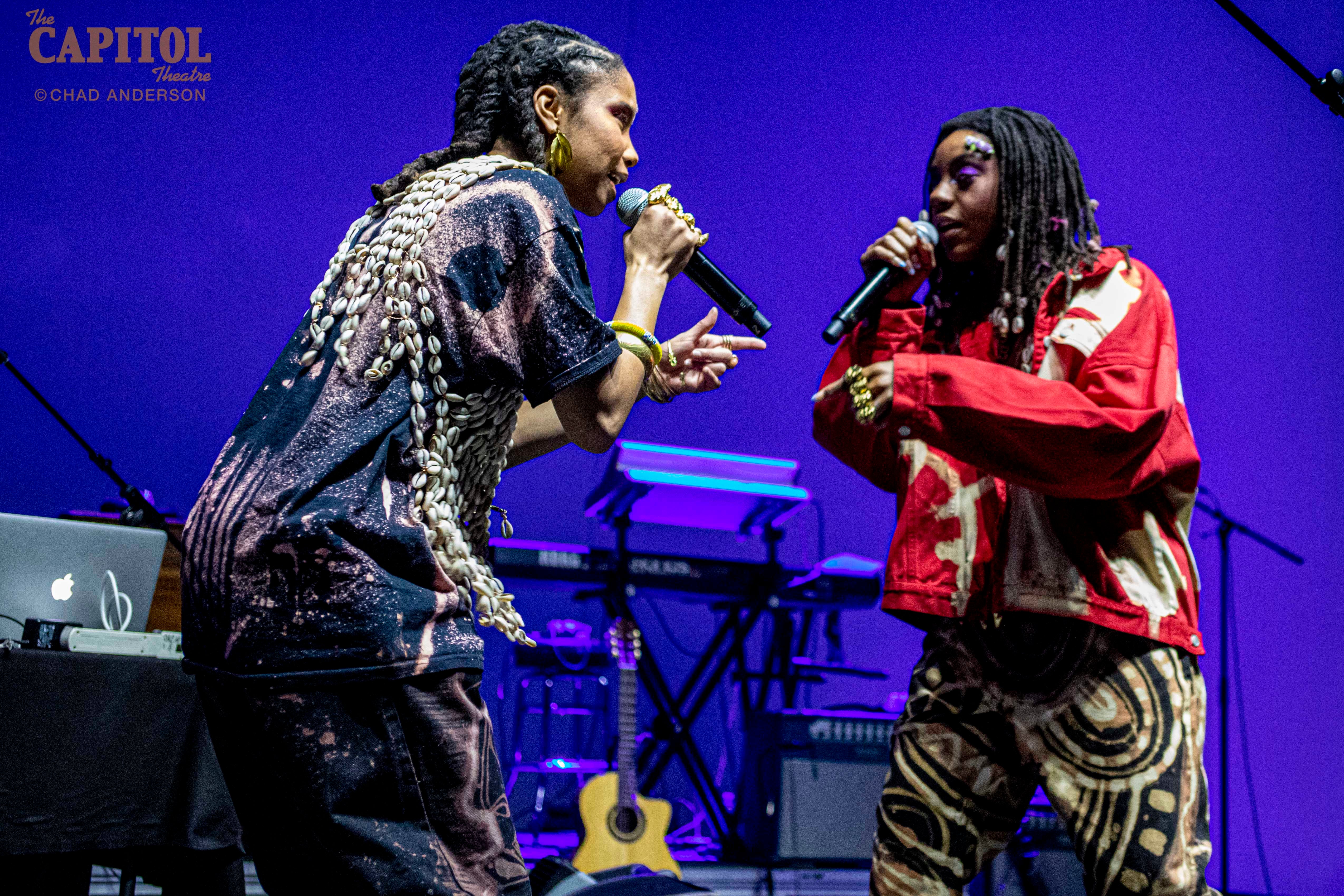 Next up, Ms. Hill's touring deejay, DJ Reborn, appeared saying, "Ms. Hill likes to walk into a party." I had no idea I'd be at a party Thursday night, be there I was in an ocean of people, alone, dancing my pants off to one of the most fun DJ sets I've ever heard. This woman was amazing, and again, not a surprising pick by Lauryn Hill. She coasted through 50s and 60s rock 'n' roll, to dance hall, R&B, soul, rap, and hip-hop, with flawless and heart-thumping transitions. It would have been impossible to stay still over that thirty minutes, and as far as I could see, no one did. Somewhat suddenly, someone appeared on stage, whispered in DJ Reborn's ear, and the music immediately cut as she started to pack up. This could only mean one thing: the living-legend hanging out backstage was ready.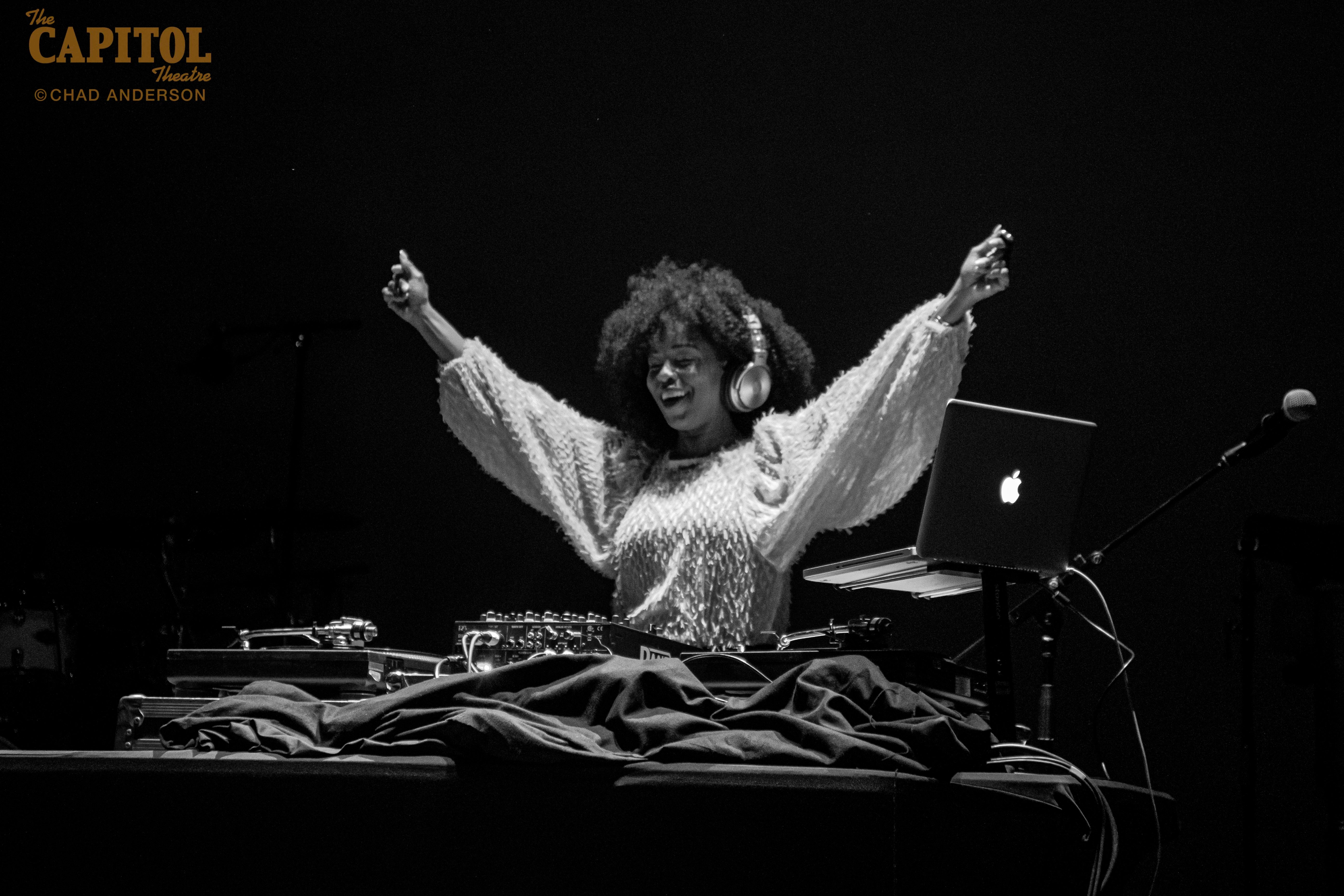 A sea of smartphones covered the audience in a layer of glowing red screens, everyone trying to capture her entrance. The band, the back up singers, and then Ms. Lauryn Hill herself walk on stage and "Everything is Everything" opened the set. Thank you, Cap Gods!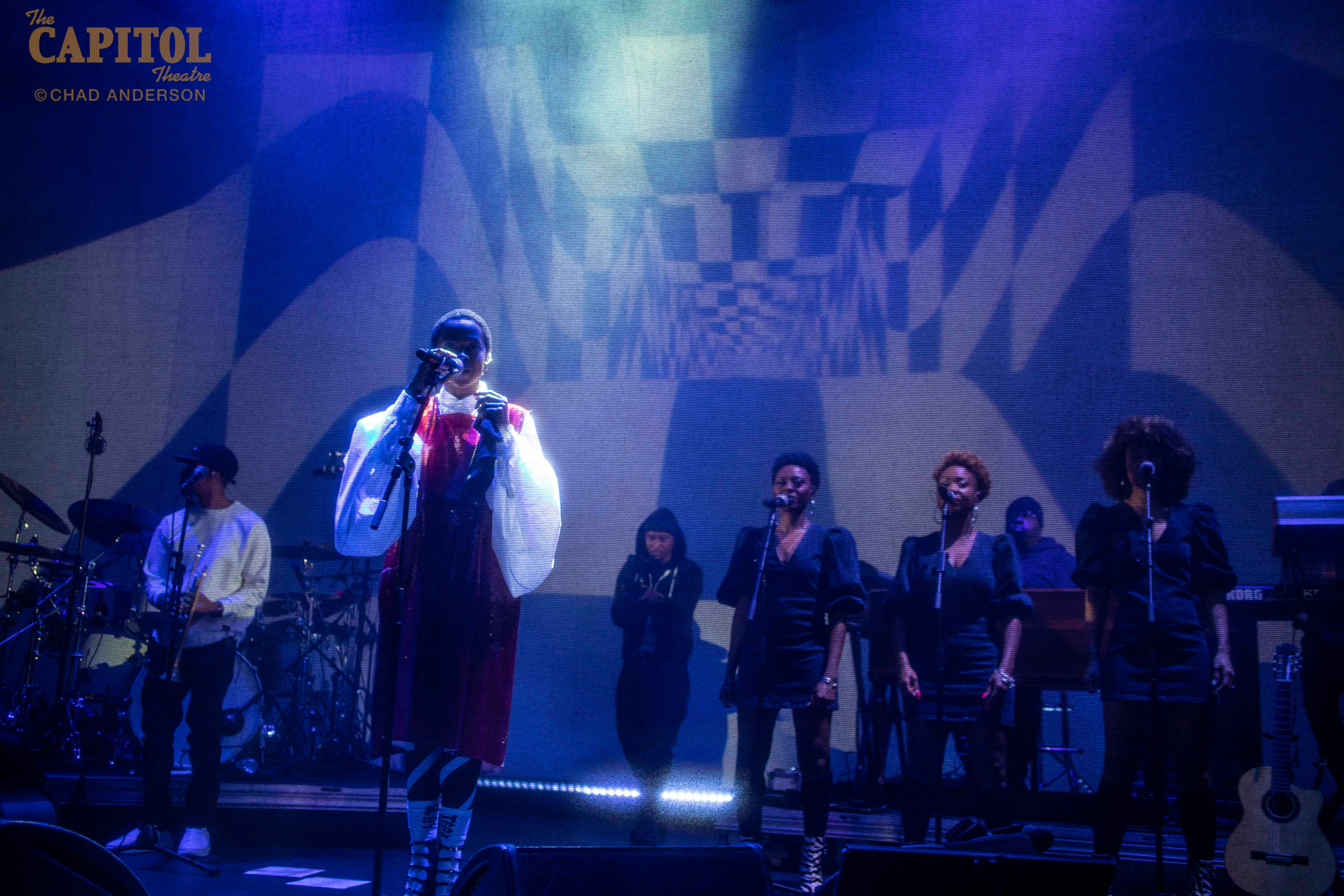 Ms. Hill explained that she wanted us to all find a space between dream, love and reality. With the optical illusion light show splashed across the theater's walls, the backup singer's angelic voices, and her own surreal presence, this was not difficult to accomplish.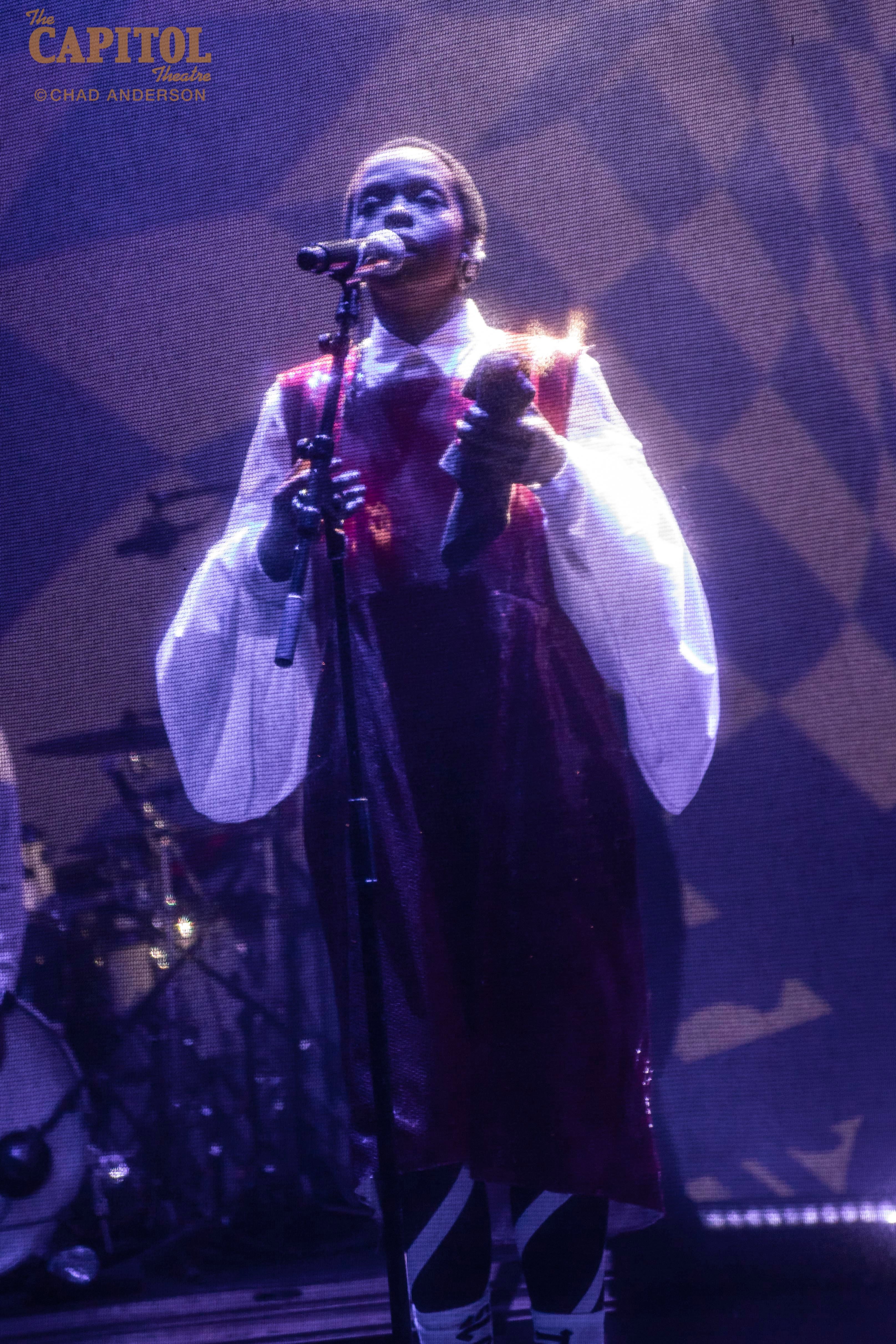 As with many musicians, Ms. Hill's live performance stretched her songs beyond the tidy recorded track. She treated us to new interludes, but also often repeated a chosen lyric over and over and over until it became an almost universal mantra among the crowd. While this isn't so unusual on her records, it was more exaggerated and poignant live. It was like she was telling you, "you can groove through the music, but make sure you hear these important points."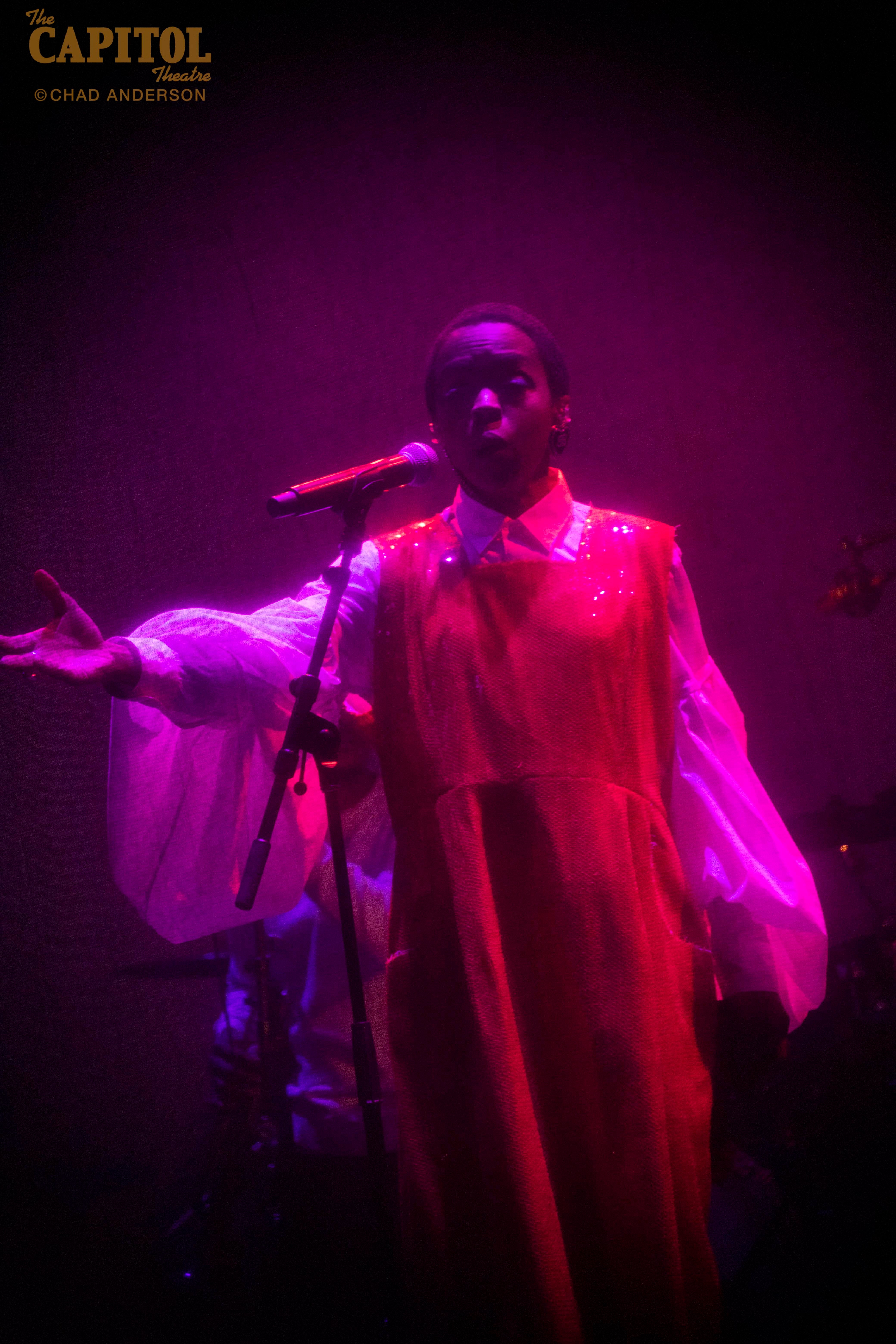 Being the intellectual she is, every song has a thesis statement. "You might win some, but you just lost one." "Music is supposed to inspire, how come we ain't getting no higher." "You can get the money! You can get the power! But keep your eyes on the Final Hour!" "Care for me, care for me…cry for me cry for me." These are the messages she wants to stick with you. They are the little seeds of thought she plants in your head, and they grow and grow. Eventually, you learn something.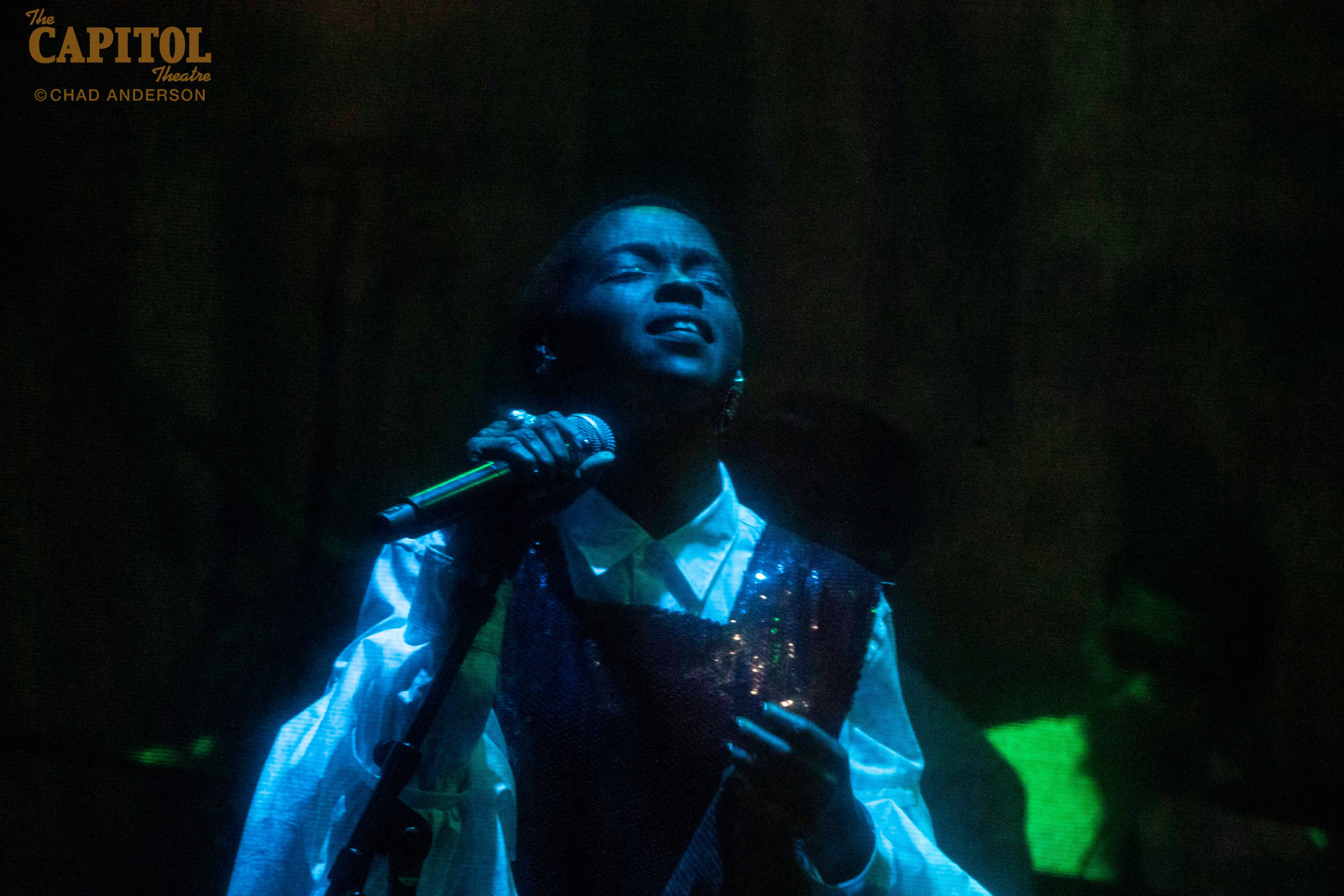 Ms. Hill's magnetism live is unparalleled. She conducts her band like a classical maestro, the obvious captain of the ship in more than just vocals. Her music has a message, and she helps you hear it. It was an honor to watch someone who has inspired so many artists, especially those who are dominating the billboards right now. Not just female rappers and hip hop artists, but every musician that dares to push the envelope, play with genres, and hold themselves to a higher standard. She set the bar long ago, and she is still raising it higher.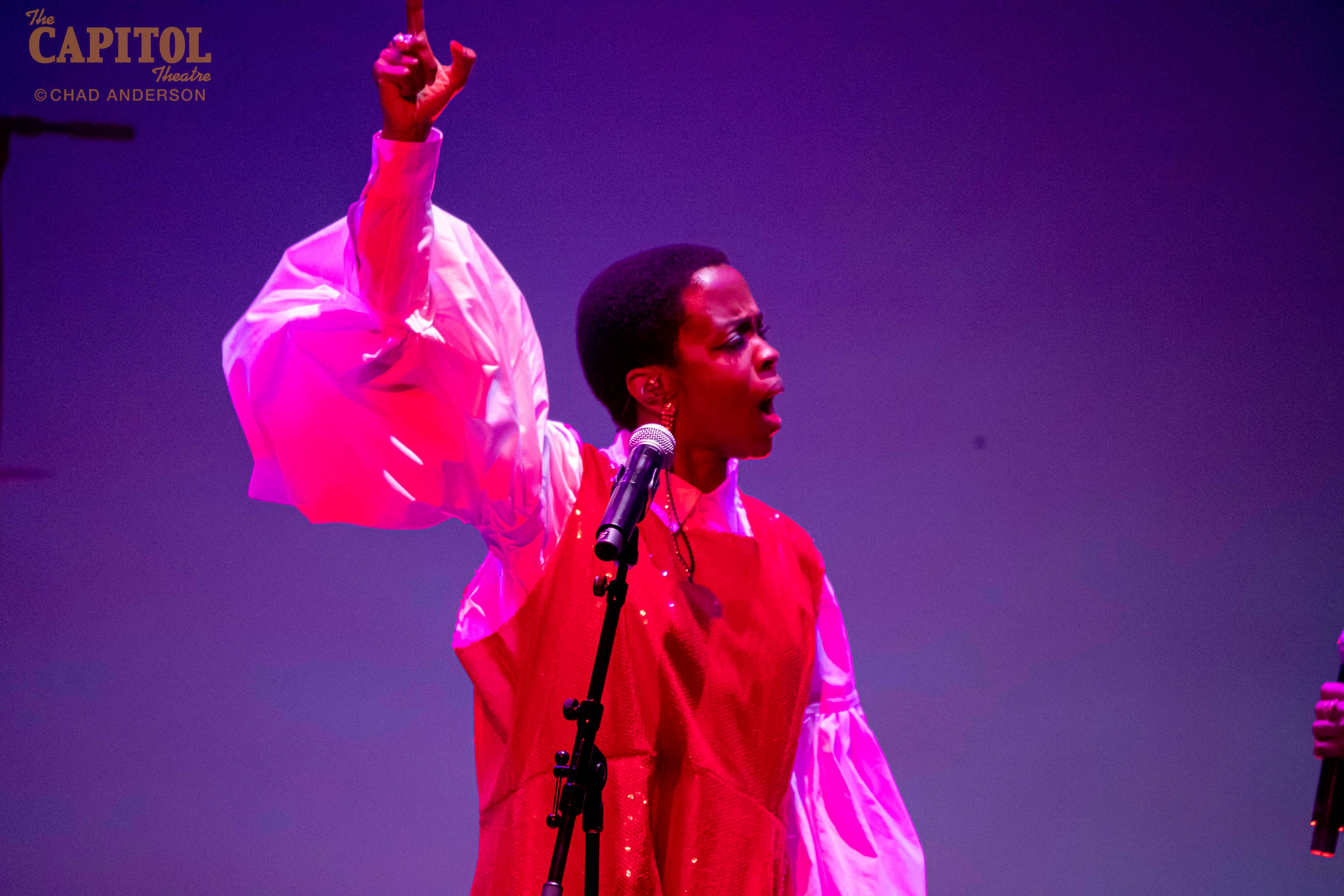 Top