Lukas Nelson & Promise Of The Real Crank up the Rock 'n' Roll
Words by Chad Berndtson
Photos by Dino Perrucci
Years ago, Lukas Nelson & Promise of the Real were a good-time party band with sturdy songs, often described in terms of Nelson's dad, Willie, and frequent employer, Neil Young, and where and how the hallmarks of those artists showed up in POTR's own music and performance. Nelson and team never lost any of that—they put on a ripsnortingly fun show, and true, you'll hear some of Willie and some of Neil in what they do. But what's remarkable is just how much they've added to that foundation along the way, from an ever-deeper catalog reflecting a range of sensibilities for different sonics and songwriting styles, to the type of setlist construction, deeply soulful delivery, and big-stage energy that put them up with the great live bands touring today.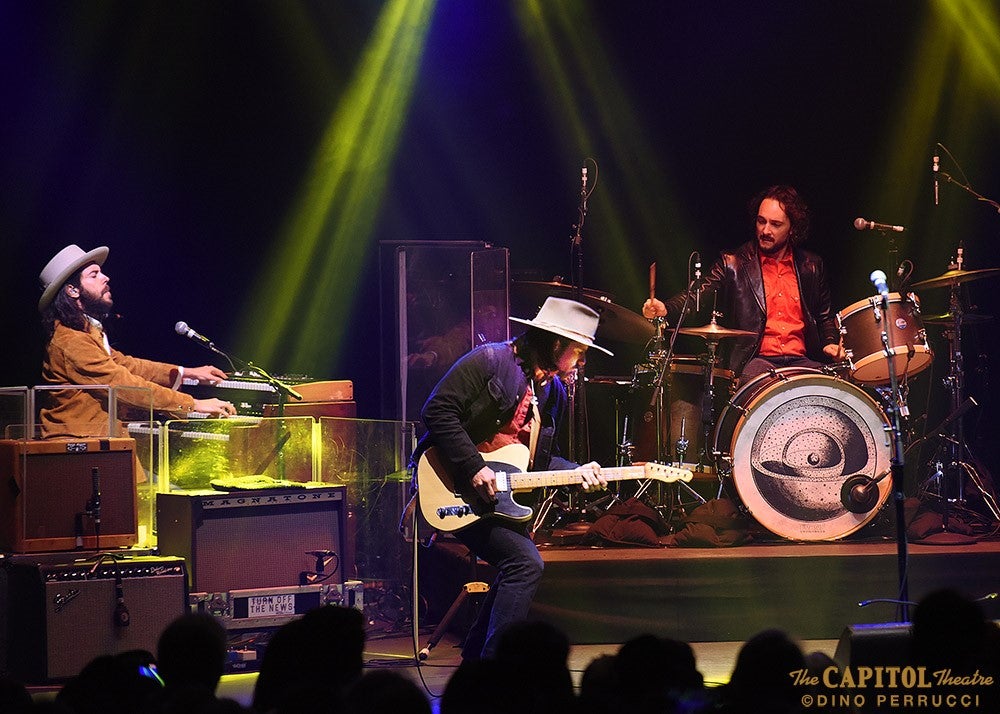 POTR are road dogs, but have a way of making every show feel like it's been years since you've seen them, thirsty for polyglot rock 'n' roll and ready to be slaked. Returning to the Cap Friday night, POTR served up a two-hour panorama, including a loooong encore segment, with a focus on tunes from 2017's breakout, self-titled release, and 2021's "A Few Stars Apart," perhaps the best full-album capture to date of the band and its many gifts.
There was a lot of ground to cover, from gorgeous, soaring country-gospel ("Set Me Down on a Cloud," "Forget About Georgia"), to gristly rock n' roll ("Die Alone," "Four Letter Word"), barroom boogie ("Start To Go," "No Reason," "Carolina"), upbeat folk and roots ("Perennial Bloom," "Just Outside of Austin," "More Than We Could Handle"), and, of course, "Find Yourself," which could feel overexposed in the years since it became POTR's best-known song (and, sure, for the Lady Gaga association), if the band just didn't flat-out love playing it, digging deep to find new energy in its rolling stroll every time they do.
It felt like they went everywhere, from the organ-dappled ballad "A Few Stars Apart," to the banjo-dusted, Neil Young-like "Leave 'em Behind," about a bad relationship, to the country ramble of "Entirely Different Stars." They had no problem rocking it up -- the Rolling Stones "Get Off My Cloud" joined the encore—and had no problem getting quiet and pensive, as in Nelson's solo turns on Pearl Jam's "Just Breathe" and his self-proclaimed favorite song from the new album, "Smile," which nailed the wistful-soulful vibe common to many of his best originals.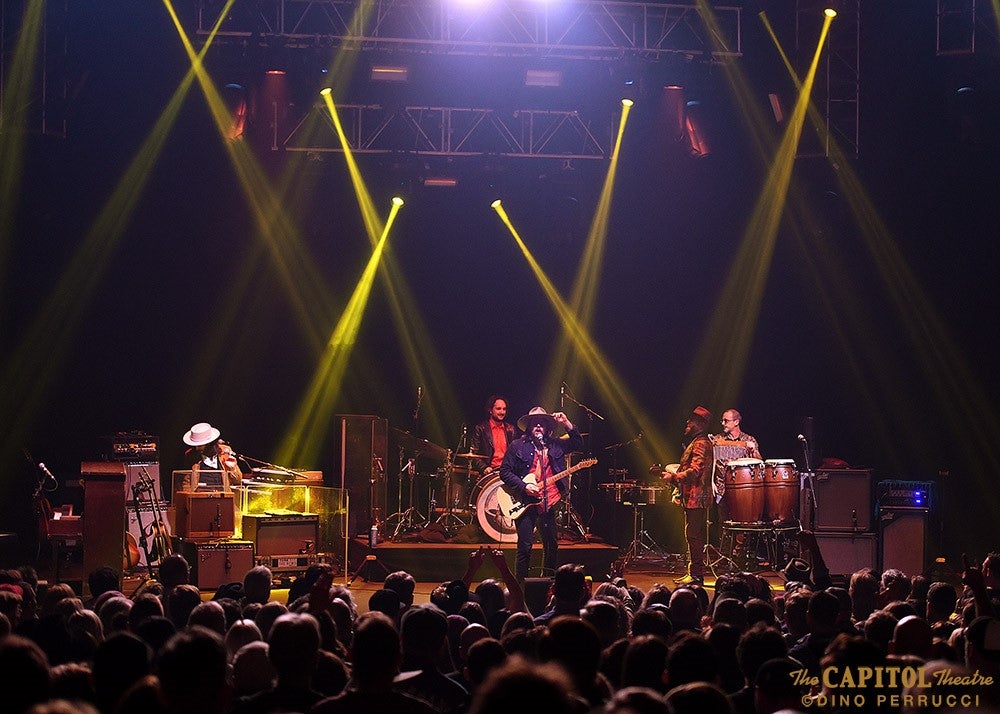 To assume this is Nelson's band is accurate, but also sells short the collective strengths of the fivesome. They've been together long enough now that you can expect them to really play, but it's still such a pleasure to experience Anthony LoGerfo (drums), Tato Melgar (percussion), Corey McCormick (bass, vocals), and the multi-hyphenate Logan Metz at full blast. Metz, especially, colors and shades the music while the rhythm players get good 'n' dirty, adding just enough keyboards here, and enough harmonica there, and some lap steel over there. What they all do together has so much good-vibe swagger and it just hits, and hits again. Can't wait for the next one.
Top