10 of our Favorite Restaurants to Support and Feed Your Soul
If you're ever feeling hungry in these socially isolating times and don't want to cook, we've put a list together of some of our favorite local restaurants offering takout and delivery options. These establishments are our community, and we've spent many evenings relying on them as go-to spots for before and after shows. Please consider supporting these local businesses, as they have given us so much in return. ❤️
Not a day goes by that we don't dream about the tacos and margs at bartaco. Thankfully, they're still offering your favorite tacos and sides for curbside pick-up and delivery. Added bonus? For those 21 and over, you can order a margarita carafe kit for 6 drinks including mini bottles of tequila, triple sec, fresh squeezed lime, agave and salt.
Coals is delivering CROWLERS TO GO. Need we say more? In addition to their eclectic, craft beer selection, those at home can order from Coals delicious food menu including their trademark, artisanal grilled pizza, salads, sides, and more. With unmatched vibes and flavors, Coals is definitely one of our favorite spots to start off a night at The Cap.
Our friends across the street at T & J Italian Restaurant have kept their doors open to serve our community! They are offering take out, pick-up, and curbside pick-up options. In these isolating times, authentic Italian food and pizza can be a great source of comfort...
Colony Grill's signature thin crust pizza is a staple in Fairfield county, and since 2018, they have been welcomed and loved in the Port Chester community. While we have to take a break from their beautiful waterside patio, all of their locations are open seven days a week for take-out and curbside service.
Taquería La Picardia is not your average taquería. With Grateful Dead memoribilia and jams flowing throughout the room, it's the taco-loving Deadhead's paradise. And being located right across the street from The Cap? It's been patron standard for years. Order there yummy tacos for pickup for free delivery!
Where everyone's a local, Sam's has been a go-to aftershow spot for The Cap since its reopening, and has been serving our community for over 25 years. In response to the spread of Coronavirus, they posted on their Instagram saying "We are still doing curbside pick up! We will also deliver for big orders! 914-939-2001 Thank you for all of your support!"
Is there anything better than colorful and fresh empanadas? Since 2008, the customers and families have been the first priority of Aqui Es Santa Fe team. So in response to the COVID-19 outbreak, the restaurant is now offering delivery services so they can stick to their motto, "people who love people."
Can't decide where to eat? Get a mix of rich Asain, Chinese, Italian, Japanese, and Spanish flavors all at once! Panka Peruvian offers contemporary, beautiful dishes that will make you feel a little bougie! Give them a call for takeout free delivery.
A tasty juicy burger can hit the spot morning, noon, and night. This local burger spot is still serving up everyone's guilty pleasures! Burgers Shakes and Fries in Greenwich remains open, offering curbside service for any and all craving their yummy, toast burger buns.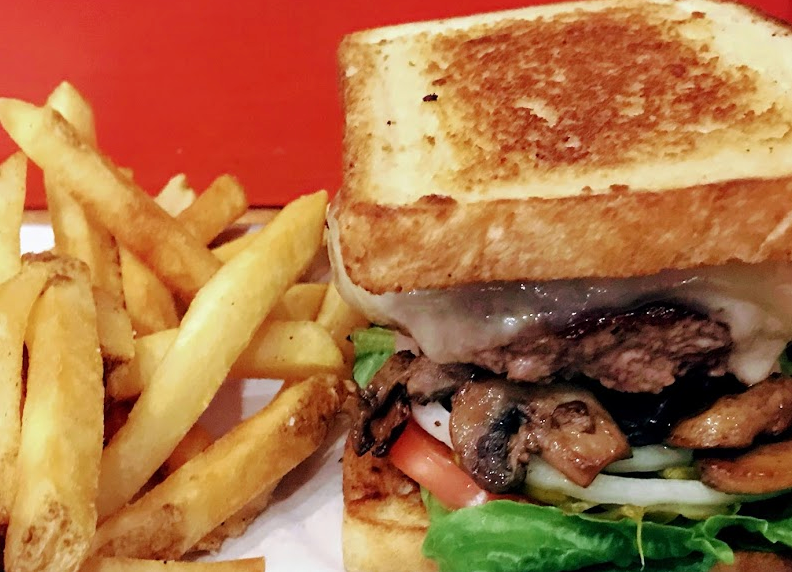 Located within a 5-minute walk from The Cap, The Salsa Picante has responded to COVID-19 by offering takeout and delivery Tuesday through Sunday from 4:00PM to 9:00PM. Not to mention, they're offering FREE desserts for online orders and delivery services.
Top