The Thrill Is Gone: A Tribute To B.B. King on FEB 16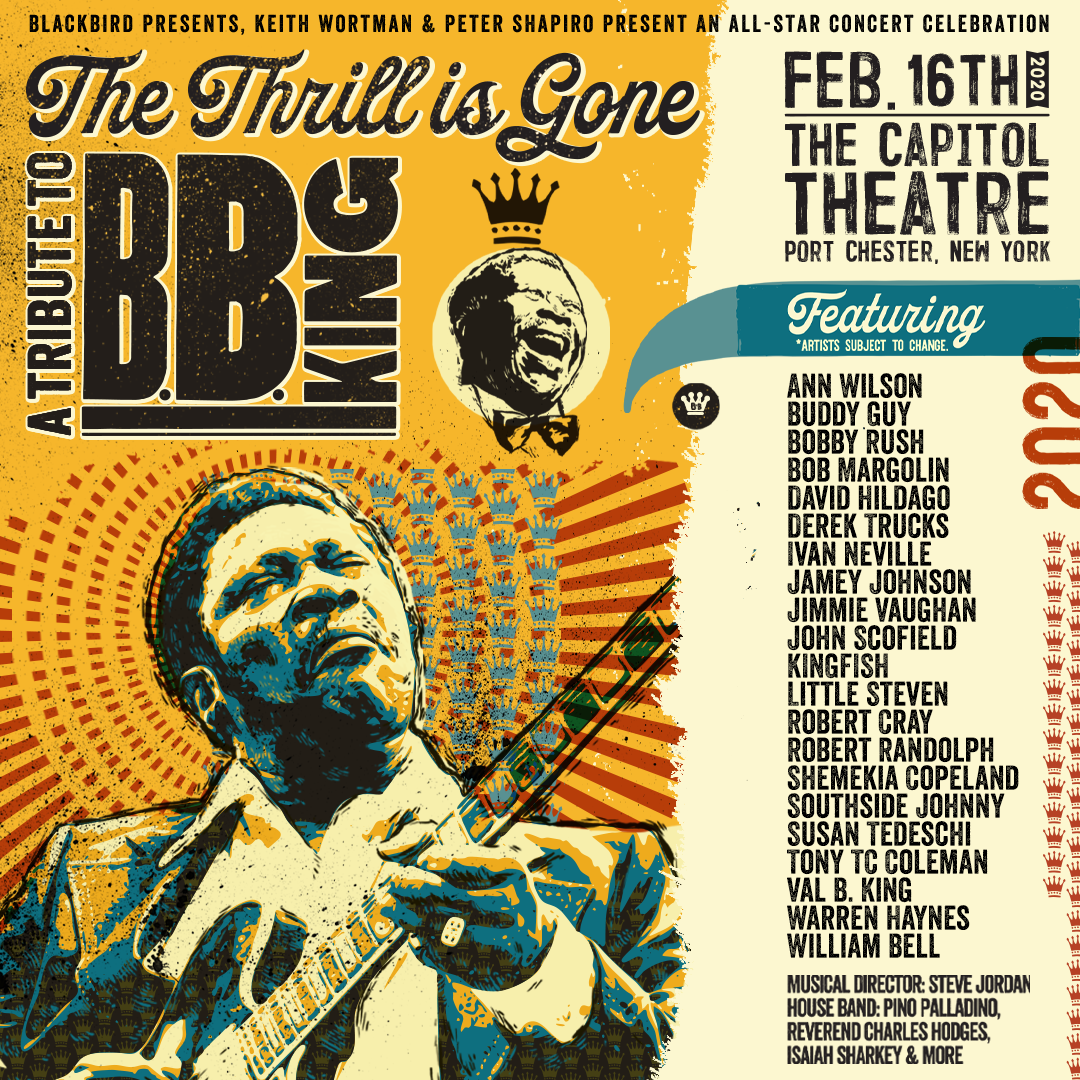 GET YOUR TICKETS HERE!
The Cap's all-star tribute to B.B. King featuring Ann Wilson of Heart, Buddy Guy, Derek Trucks, John Scofield, Little Steven, Robert Cray, Susan Tedeschi, Warren Hayes, and many more, will now be formed into one King-sized night of unforgettable music on Sunday, February 16. We're excited to announce that Ann Wilson, Little Steven, Jamey Johnson, and Christone "KINGFISH" Ingram are joining Sunday's lineup.
A portion of proceeds from The Thrill Is Gone: A Tribute To B.B. King will benefit the Seva Foundation, a global nonprofit eye care organization that transforms lives and strengthens communities by restoring sight and preventing blindness. The Seva Foundation was co-founded by Wavy Gravy, a close friend of B.B. King, for over 40 years and whose moniker was given to him by King at the Texas International Pop Festival in 1969.
We hope you'll join us for an incredible evening of music and celebration as we reflect on the life and legacy of B.B. King. GET YOUR TICKETS NOW!
Top