Joe Russo's Almost Dead Wrapped Up Their 10th Anniverary Weekend with a Rockin' Night at The Cap!
reCAP: Joe Russo's Almost Dead, January 29

Words by Chad Berndtson
Photos by Dino Perrucci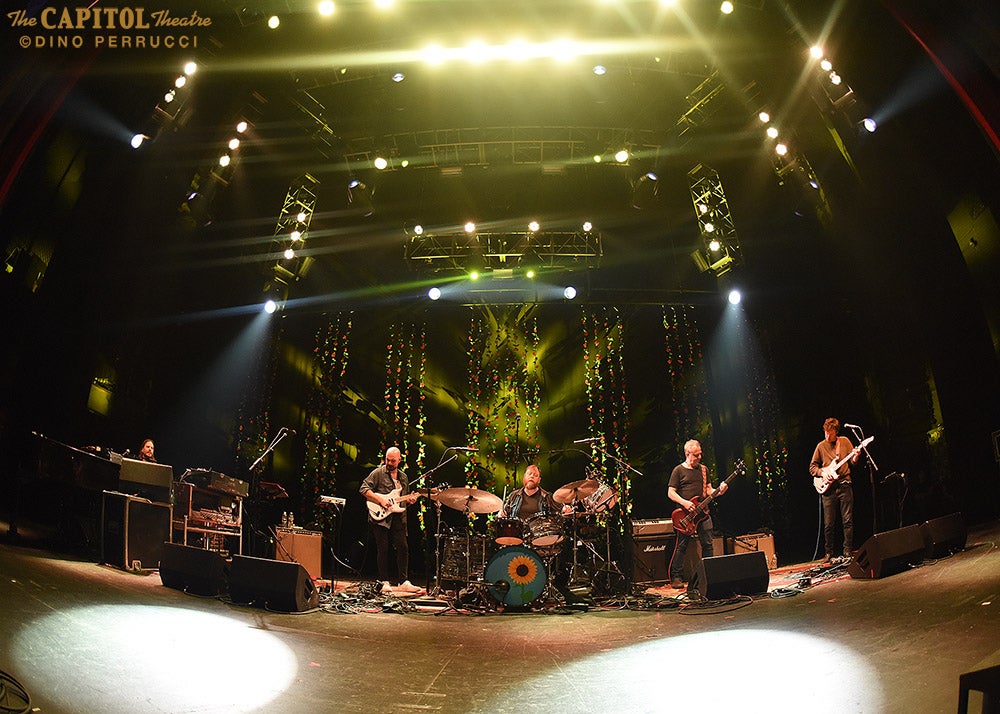 What's fascinating about Joe Russo's Almost Dead is that, in this context, the music of the Grateful Dead is almost incidental. OK, OK, maybe that's overstating it; you don't become one of the greatest of all Grateful Dead playin' bands if that classic repertoire itself isn't front-and-center. But the point of JRAD has always been the well of trust among, and intense chemistry evident in, the five people playing. They go deep together—they can do this insane shit with this beloved music—because they know they're all on the same page. That they happen to target Dead and Dead-adjacent music is how they arrived at marquee status in this ever-more-interesting landscape of post-Grateful Dead bands. But the why they arrived is a thing much bigger than a well-commanded cover-band catalog—they just love playing together, and are great at it, and that gives them the kind of freedom to go for things less cohesive bands would not attempt. Indeed, you get the sense Tom Hamilton, Joe Russo, Scott Metzger, Dave Dreiwitz, and Marco Benevento could attack just about any repertoire (and, hey, they have) and make it a hugely enriching experience.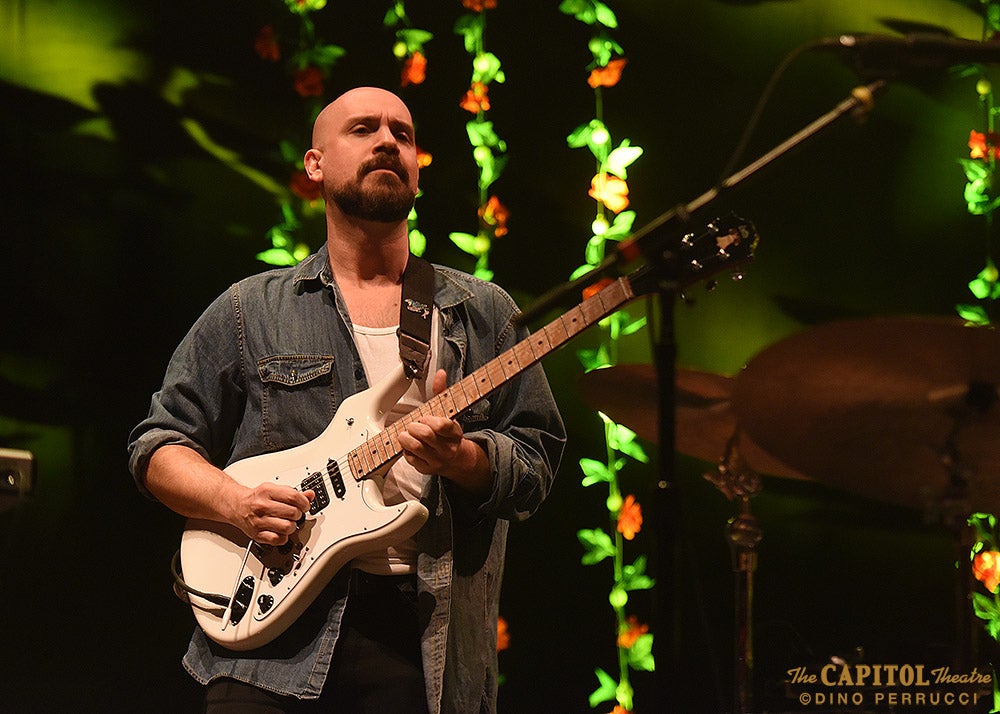 Another thing that's sustained JRAD for now 10 years—that flew by, eh?—is the palpable sense that these guys never take themselves or the work they're doing in this vein too seriously. They're world-class musicians, but the fun they're having stems from an organic-ness, a looseness, a collaborative "pow" that enables them to deliver quite serious deconstructions, reconstructions, reworkings, and crowd-stoking bangers of what would otherwise "just" be very familiar, much revisited music. When that balance of trust, energy, ease-of-collaboration, fun, you-name-it fades away—if it ever does—it'll be time for JRAD to hang it up. But it hasn't. Ten years and hundreds of shows in, there's at least one moment in every JRAD show—and on a great night, probably 10 of them—where everything comes together and just slaps an audience, joyful whoops, frissons, and giddy smiles immediately following, and once again, a reminder of that feeling so many of us had on a January 2013 night where JRAD unexpectedly bottled lightning for the first time. It still strikes. Hard.
Sunday's stately finale—the third at the Cap and fourth of the anniversary run—was the kind of show where if you only looked at the setlist you'd get a flavor of what went down, but it would be about 10 percent of how it all delivered. The band started in a Pink Floydian atmospheric wormhole that became "Lost Sailor"—a full exploration of the Bob Weir nugget that slammed into its longtime partner, "Saint of Circumstance," and alternated the tune's fist-pumping chorus with deep plunges back into ambient jamming that twice roller-coaster'd back up to guitar-heavy climaxes. That's a JRAD go-to move—the sonic clear-out to near-silent space after a big peak, followed by a long build back to an even more thunderous payoff—and they worked it hard throughout the show, including in the "St. Stephen" to follow. But then things got interesting; during the final "St. Stephen" jam segment, members of the stage crew started to shift in front of the band and set up new instruments, mic stands, and a small, spare drum kit—quite literally flipping the stage during the band's close-out of the song. Seven stripped-down segments followed—Benevento on saloon piano, the guitarists on twangy acoustic guitars, Dreiwitz on upright, Russo on the sidestage kit—from "Only Daddy That'll Walk the Line," "Dire Wolf" and a galloping "Jack-a-Roe" to a majestic "Uncle John's Band" (complete with a swerve into "King Solomon's Marbles"), a barroom-slovenly "It Takes a Lot to Laugh, It Takes a Train to Cry," and a stirring "Wharf Rat" that stretched out the contours of the vocal passages into mesmerizing drama.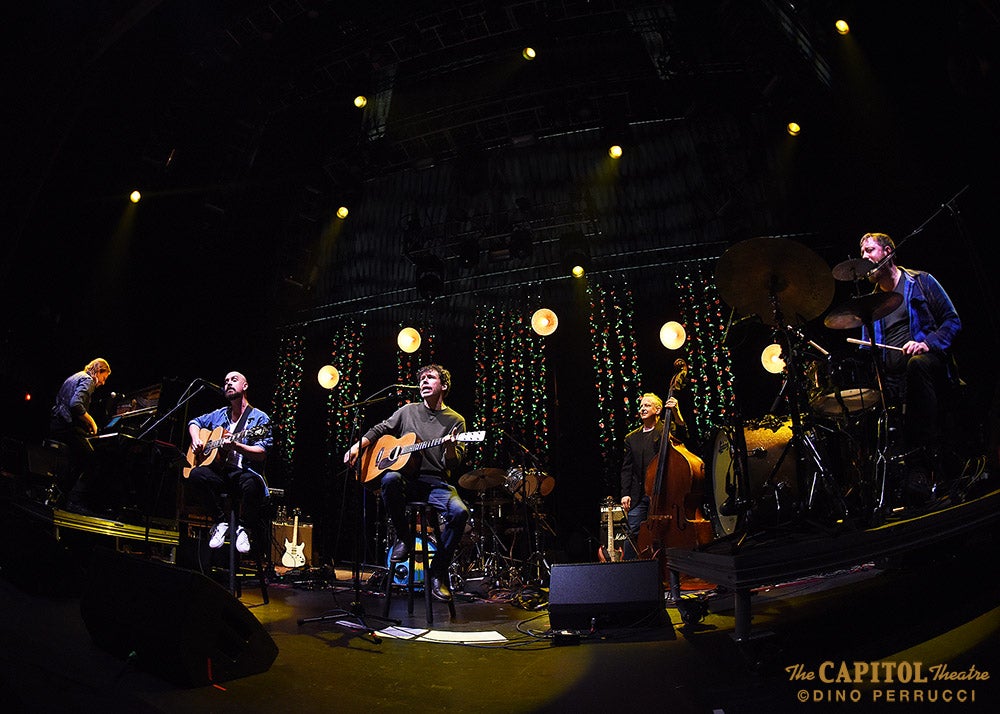 And that was just the first set. Returning to the full-electric setup, the band for Set 2 lit into a standalone "Fire On the Mountain"—as ever, a showcase for the wily Benevento—and then the typical Sunday sermon of "Samson & Delilah," choogling hard atop Russo's freight-train drumming. Hamilton delivered a tender "Mission in the Rain," and then the band slowly, then assuredly boogied into the second half of the set: a sinewy, shape-shifting, nearly unbroken run of jam-outs that included "Dancin' in the Street," "New Speedway Boogie," a smoking guitar battle during "West L.A. Fadeaway," a drop into psychedelic groove space with "Dear Mr. Fantasy," and, finally, a crowd-exploding romp through "Goin' Down the Road Feelin' Bad." This extended sequence was a great example of what now feels like a "classic" JRAD sound: unusual jams and big, swirling peaks on tunes you wouldn't necessarily expect in the slots they turn up in, and then, during the adventurous segues, enough teases, possible shifts, and suggested destinations to keep you guessing until the next song has fully snuck up and grabbed you. It's too much at times, and also never enough.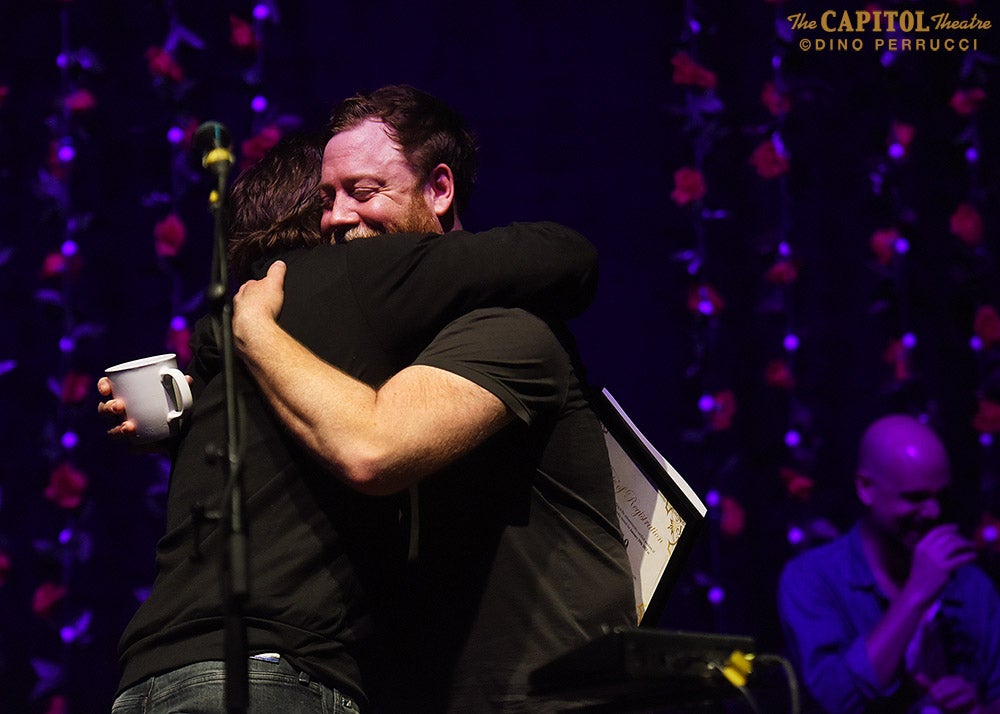 Top