Joe Bonamassa Heated up the Stage With Sizzling Blues
Words by Ryan Hall
Photos by Marc Millman
I recently released a new novel and one of my main characters is a blues guitar master who has fallen on hard times - depression and addiction. And part of my research was researching some of the finest guitar masters in modern music.
Tough work, I know.
Through this, I rediscovered my love of guys like Derek Trucks and Warren Haynes, and I experienced Marcus King for the first time at The Capitol Theatre a few years ago.
One of the names I have heard for years but whose music I hadn't been exposed to was Joe Bonamassa. I mean, it's hard to forget a name as memorable as Joe Bonamassa.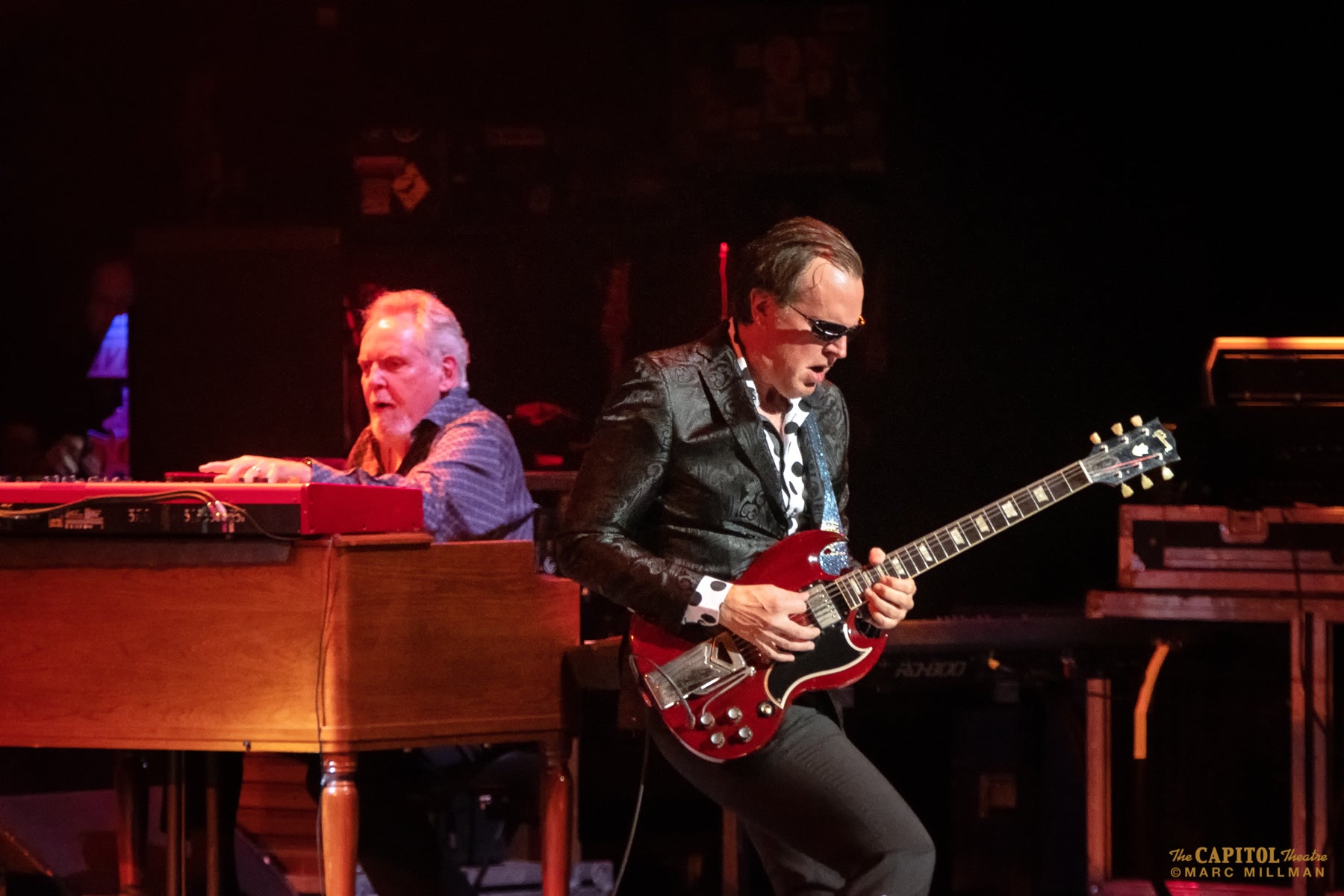 One day I popped on Spotify and did a search for Joe Bonamassa. And the first song that came up was this slow and in-your-face blues number that had a guitar introduction that felt like it was played by BB King himself.
"Holy $%*#! Who is this guy?"
So I started digging. From that point, I not only became a Bonafan, but I knew I needed to hear him play live. And what do you know? I learned he was playing a show a short train ride from me.
Take Joe's obvious guitar skills, throw in some bluesy vocals, with mature and deep songs, that's the recipe to a phenomenal Monday night at The Cap.
Right at 8PM, the house lights go dark. Over the PA they started playing John Sebastian's classic song "Welcome Back" - best known as the theme song for the TV show "Welcome Back Kotter" as Joe and the band took the stage.
The recorded song cuts off. A spotlight hits Joe. The drummer clicks off the tempo, and they start dropping two hours worth of bombs on the Capitol Theatre stage!
Leading off with "Evil Mama" from his "Redemption" album, they barely stopped the entire show.
The third song was "The Heart That Never Waits" which is my favorite song off his latest studio album "Time Clocks." Just an easy 12-bar shuffle with an amazing chorus! Seriously, check it out. The song speaks to me as both a music nerd and as a wordsmith.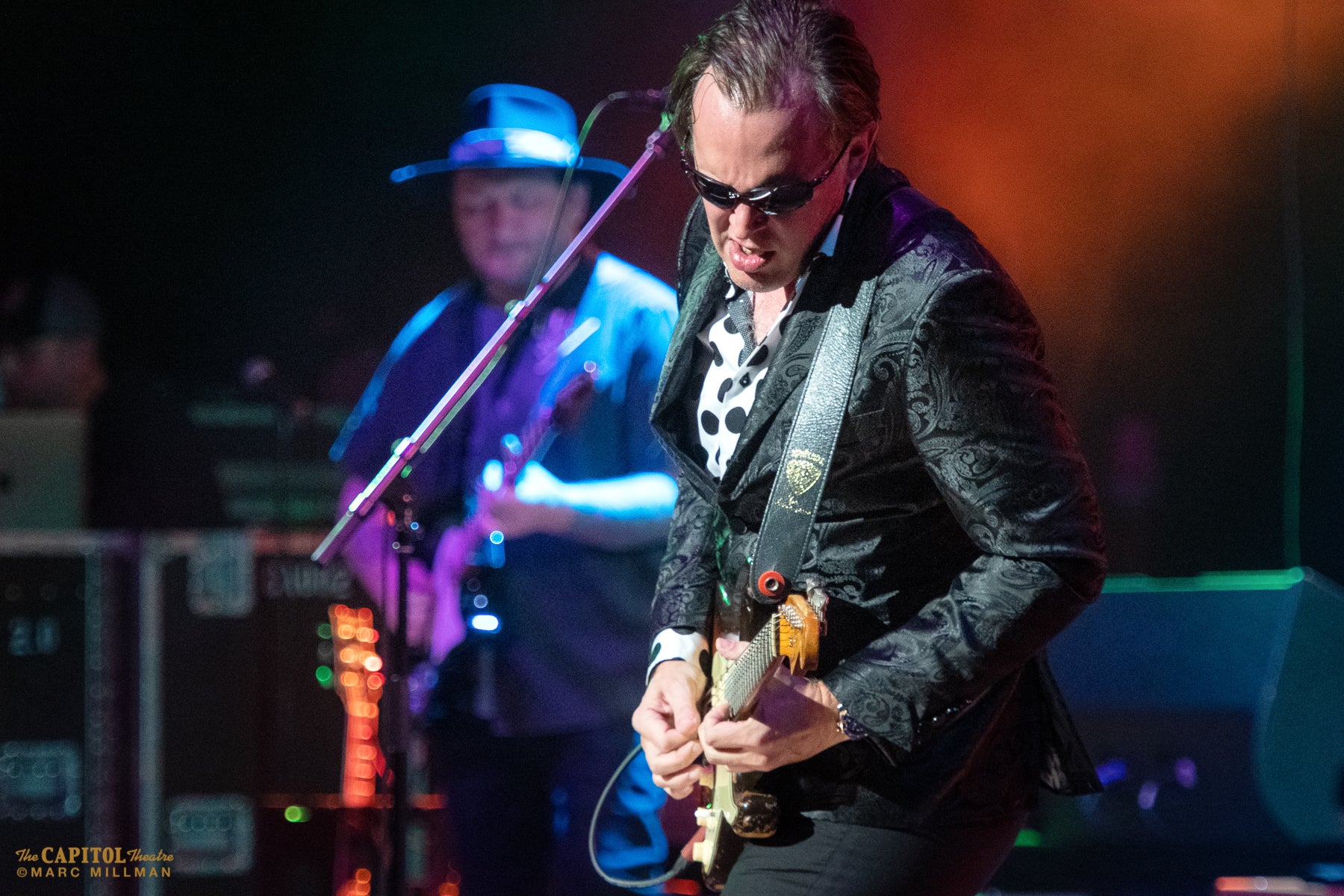 Joe is well-known for an extensive (and expensive) guitar collection. He owns tons of vintage guitars and amplifiers. And I found myself several times during the show wondering how much he spent on various guitars he played. And he seemingly played a different guitar on pretty much every song.
But unlike many well-known guitar collectors, not only does Joe take these instruments on the road and plays them, he plays them hard! Seriously, he played this one Les Paul gold top that managed to turn green over the years. But that thing sounds like it'll rip your face right off your head! He certainly appreciates his classic gear.
I'm a little surprised I've gone this far into this reCap without talking about the amazing band that took the stage. Longtime Nashville session ace Greg Morrow held down the drum stool, and Michael Rhodes (who Joe introduces as the most recorded bass player in Nashville history) played bass. Side note - Rhodes appears to be a pretty tall guy, and his amp setup is almost as tall as he is. And his bass tone hit like growling thunder! Josh Smith mostly played rhythm guitar but took off on a few really tasty leads. That's a bad cat right there. And Joe's bands have always been known for powerful female backing vocalists and Dannielle De Andrea and longtime Bonamassa collaborator Jade McRae held down that riser well.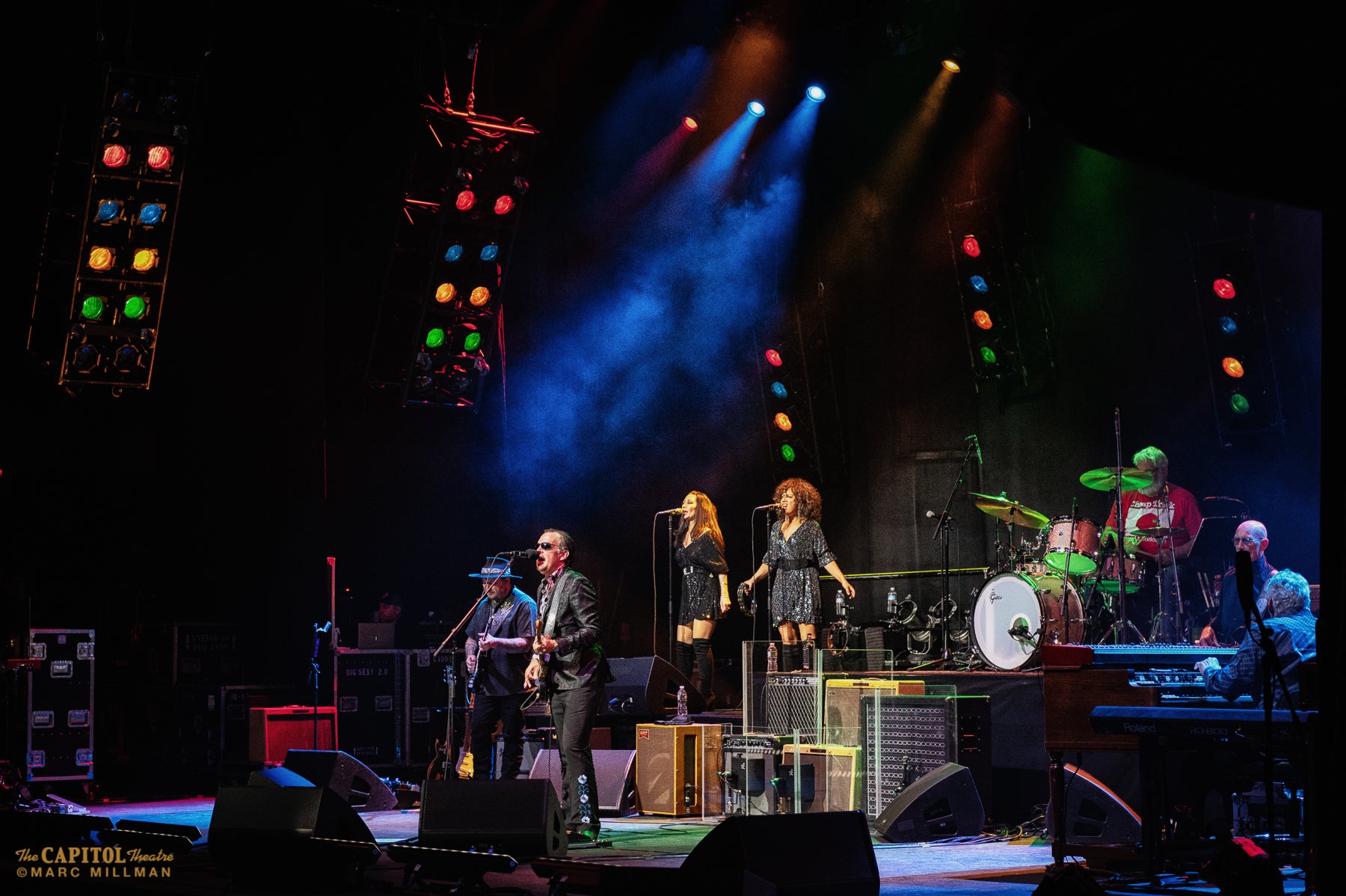 When I found out that I was going to see Bonamassa play, I was almost as excited to see Reese Wynans. And man did he deliver! That man is an absolute wonder. In the late 60s, Reese was in a band called the Second Coming that featured Dickey Betts and Berry Oakley - two guys who went on to form a little band you may have heard of called the Allman Brothers Band a few years later. In fact, Duane Allman recruited Reese to play keyboards in their band until he was eased aside when Gregg moved back South to join the band. He's in the Rock and Roll Hall of Fame as a member of Stevie Ray Vaughan and Double Trouble. SRV, Dickey, Skydog, Trucks, Haynes, and Bonamassa - he's played with some of the baddest guitarists of all time. Almost 74 years old, he can still play circles around cats half his age and he had an absolute blast! Reese is an ice cold legend.
The setlist primarily mixed in songs from his last three albums - "Redemption", "Royal Tea" and "Time Clocks" and a couple of older songs. And at times he got straight up spacy channeling his inner Jeff Beck.
"Just Cos' You Can Don't Mean You Should" is a Joe original. They played it midway through the show but I could see Taj Mahal playing that once upon a time.
Joe's guitar tone on one song later in the set sounded like they were about to drop some Led Zeppelin. I thought they were about to play "Dazed and Confused." No Zep, but he did bring out a Theremin! Not unlike Mr. Page once upon a time.
I could go on and on about this concert. But I'll leave you with this. To music nerds like myself, it's impossible not to hear Joe's influences. Not just in his guitar work, but his songwriting and vocals as well. But he puts the Bonamassa spin on all of it and makes it his own.
And there's no irony to me that he closed the show with one of the most important blues songs of all time - Robert Johnson's "Crossroads" that Cream made iconic those many years ago.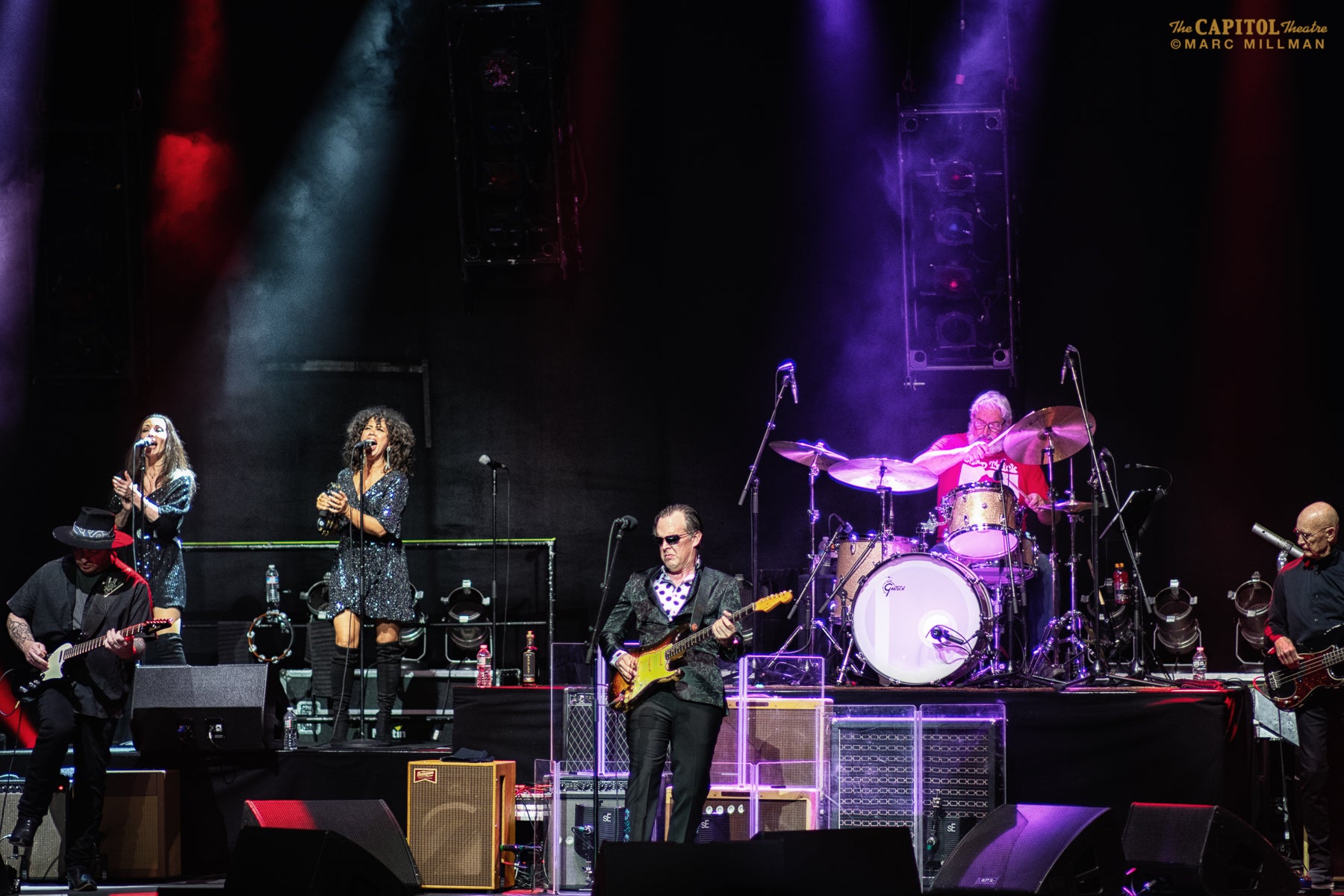 In the course of creating my novel, I'm insanely grateful I discovered Joe Bonamassa. And I'm grateful I got a chance to have an evening at the Cap with him and his radioactive band.
Top