Hasan Minaj Brought The Laughs to The Capitol Theatre
Words By: Jon Chattman
Photos By: Geoff Tischman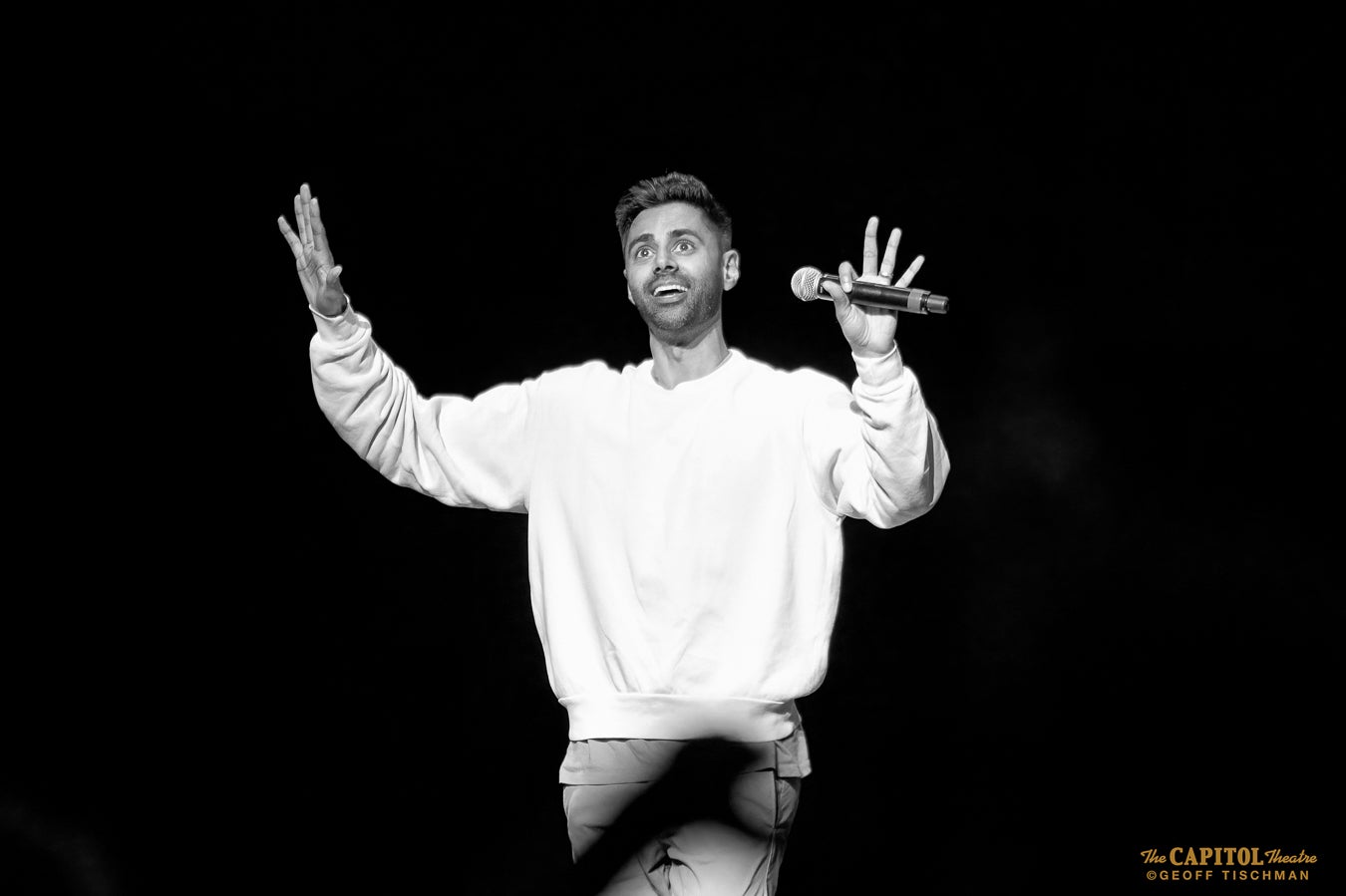 Hasan Minhaj made a stop on his "The King's Jester" tour, commanding The Cap stage on Tuesday night with an engaging set that went from dark to light and, in his words, captured his style of satire and sincerity. The 36-year-old comedian, much as he does on his hit Netflix show Patriot Act, engaged the audience, telling stories with a carefree, hilarious delivery no matter where the subject matter took him.
In an approximate hour-and-a-half set, Minhaj covered a ton of ground from his own fertility issues and parenting to Indian culture and upbringing to literally matters of life and death. And from the get go, he had the audience listening to every word. We laughed. We listened. And sure, we all missed our cellphones, which were put in pouches so no one could film any jokes. Minhaj, who developed a rapport with us from the second he hit the stage, cracked he trusted all of us — so much so he took our phones away. He then went on to point to a few in the crowd saying he noticed them feeling for their phones and empathizing with them, to paraphrase, for having to live in the moment.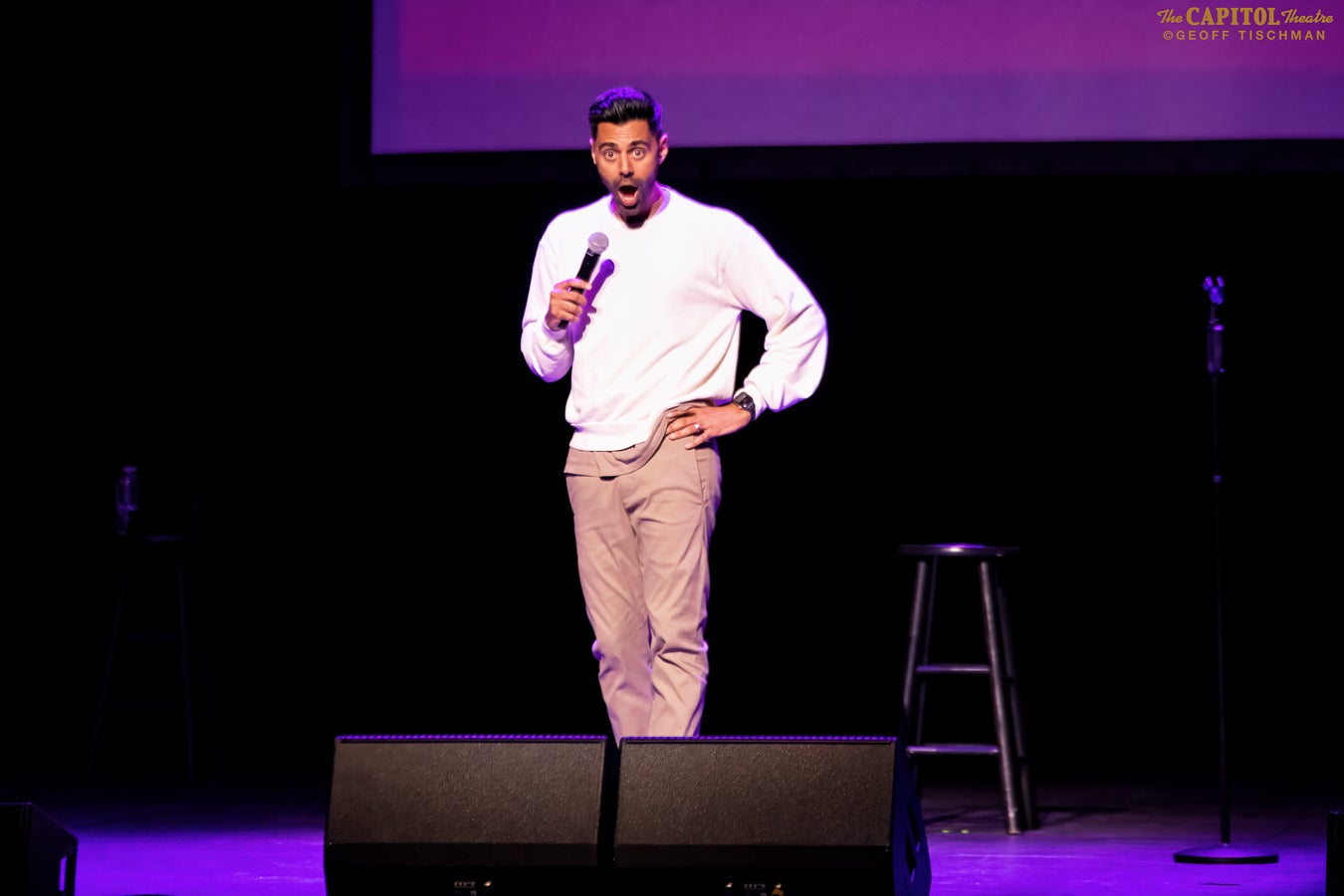 Lucky for us we did though, because Minhaj had us hanging on every story. I say story, because he's more of a storyteller than a comedian even though he's a riot. Case in point: when he tells us about "Brother Eric," an Islam convert his family met when he's in high school the story turns from humorous to shocking fairly quickly — but his delivery makes it oddly funny throughout. The bottomline is he knew this guy was an undercover agent but his dad welcomed him into the family, and he and his friends paid the consequences. I won't reveal more but Google "Patriot Act," and you'll know why he named his show after the dreadful experience.
Other hilarious anecdotes included his ill-equipped friend being his fertility doctor and how fellow South Asian actor/comedian Kumail Nanjiani ruined it for people like him for getting buff for his role in Marvel's Eternals by posting a pic on social media. "They don't need to know we could look like that," he said or something to that effect (remember no cellphones!) He said he favors Aziz Ansari for keeping the bar low by being a skinny comedian who eats pasta. A running joke aimed at the audience of those having a D.O. over an M.D. also landed.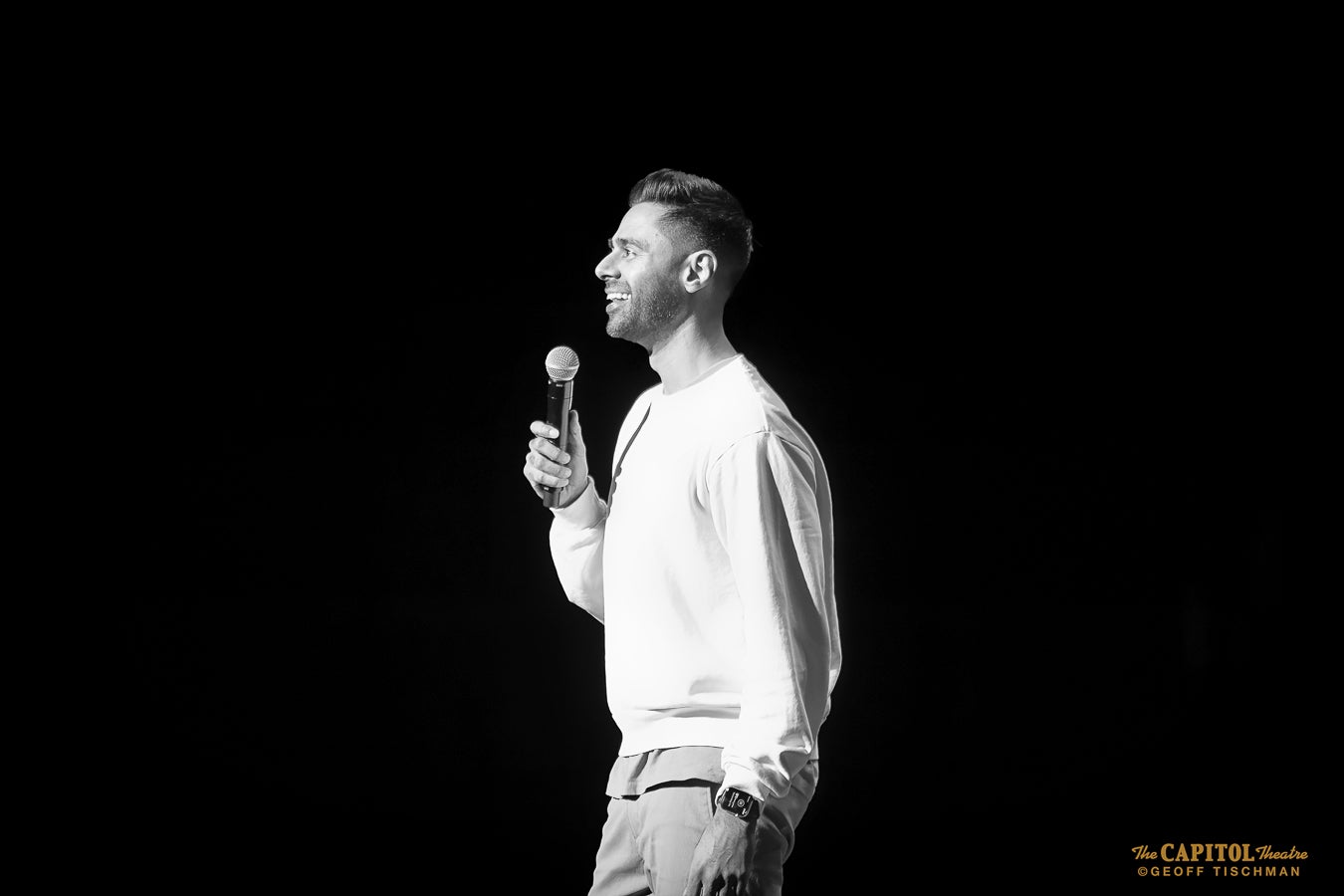 A theme of the show was the balance Minhaj has from being an outspoken comedian who puts a spotlight on injustices and protecting his family — the aforementioned balance of satire and sincerity I alluded to in that first paragraph. While he's enjoyed the "clout" and endless tweets and retweets for now famous episodes on his show — notably one in which he poked fun at the Saudis — he is cognizant that death threats and his family's safety must come first. A dangerous run-in at the Saudi Arabia embassy only emblazoned that notion. But, he simply can't help himself. He wants to use his platform to publicly comment on the wrongdoings in the world, and there's a lot going on. And, he exposed some at the show all the while making us laugh at them and ourselves — and himself. Quite a show— quite a storyteller.
Top