Gary Clark Jr. Captivates with World-Class Guitar and Soul-Stirring Vocals
Words by Jordan Becker
Photos by Dino Perrucci
It's great being back on the Squirrel Blog, but even better getting out seeing some amazing music at one of the area's finest venues (although this wasn't my first show back at The Cap—I was at the first night of Elvis Costello, but as a civilian, not a blogger.)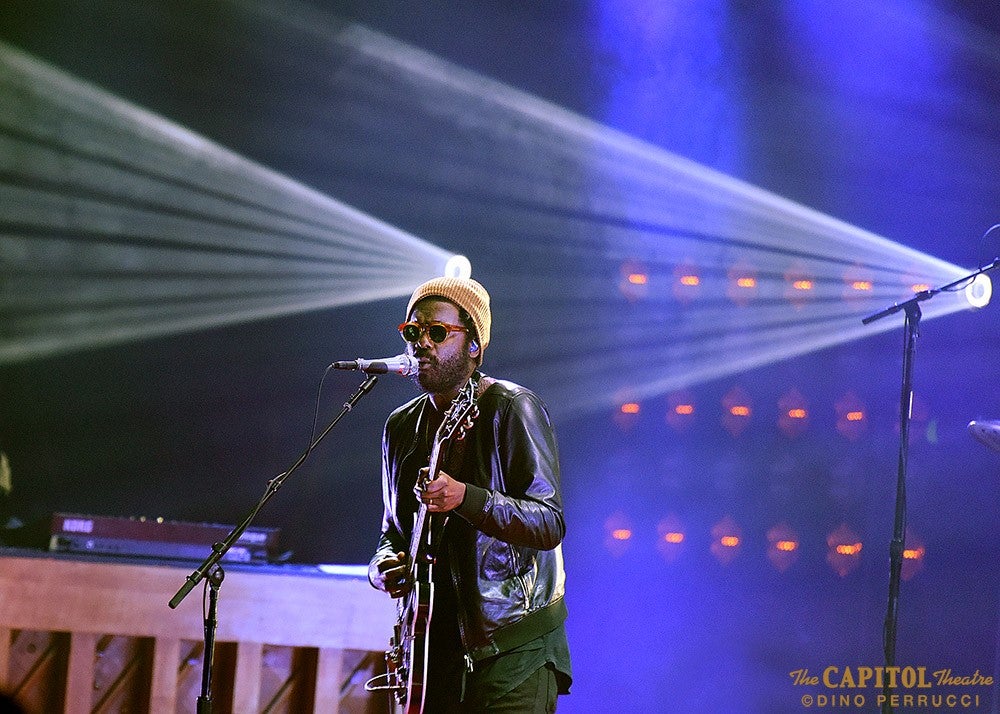 When Gary Clark, Jr. burst on the scene a decade or so ago, he was heralded as the next great blues guitarist, and he was, but he's proven to be much more than that, as he demonstrated from the stage of The Cap on the second night of a three-night run. And many of his songs look at issues of love, family and loss, without shying away from political issues, often though, in the context of personal issues. (His most overtly political song, "This Land," the title track of his most recent—amazing—album, wasn't part of the set.)
Although much of the show was rooted in the blues, Clark incorporated soul, rock, funk, electronic music, R&B, reggae, punk and hip-hop, and probably other genres, into his exhilarating two-hour set. Clark started with what is probably his most recognizable song, "Bright Lights," as if laying down a marker to the audience—I'm going to play you my most famous song first, and then show you what I can do.
The show included some long, bluesy jams, with spectacular solos—maybe the best of which was in "You Saved Me," which started off spacy and atmospheric, building to Clark's searing brilliance on his Flying V guitar. Or maybe his best solo was in "Our Love," or perhaps you found the solo in the set closer, "When My Train Pulls In," which started off jazzy before rocking out, more to your taste. And there were others that were also mind blowing. I was struck by the fact that while Clark can play as fast as the best of them, it's not the number of notes played that counts, it's playing the right notes, and Clark didn't play any wrong ones that I heard.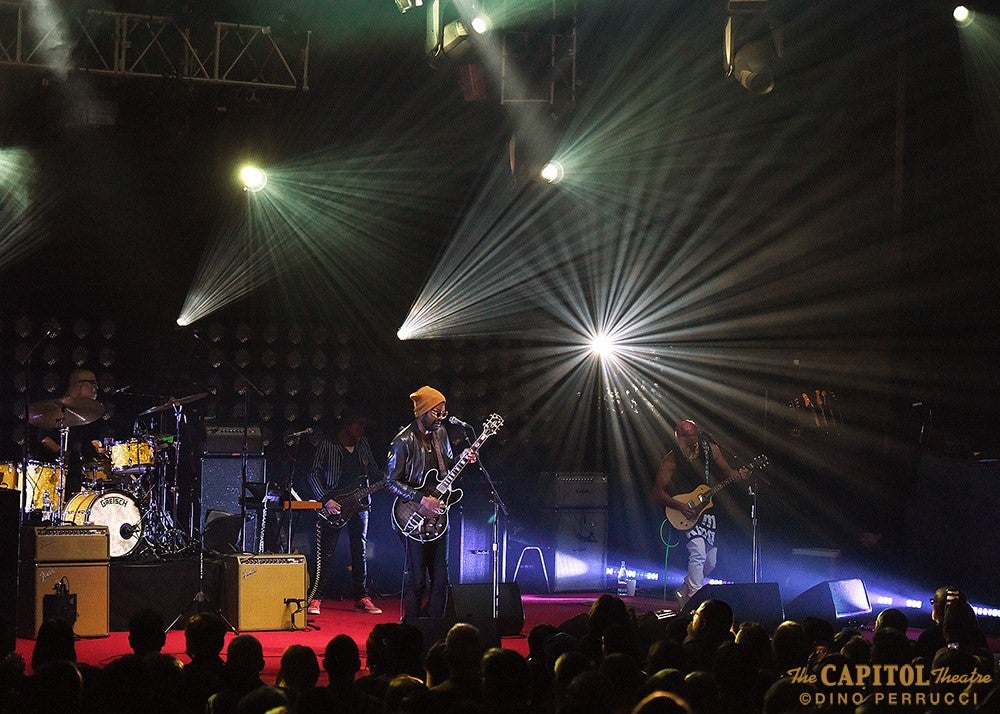 But the show also included more concise, well-crafted songs, many of which featured Clark's fine singing, often in a Curtis Mayfield-influenced falsetto, that highlighted the longing and pain that feature prominently in his lyrics. A few favorites from the show included "When I'm Gone," about how he feels missing his loved ones on the road, and how he can't wait to get home, the soulful "Feed the Babies," the punk-rock energy of "Can't Sleep," played at least twice as fast as it was on the album, and the encore finale, "Pink Cadillac," which climaxed with a burning guitar solo that left the crowd both satisfied and wanting more.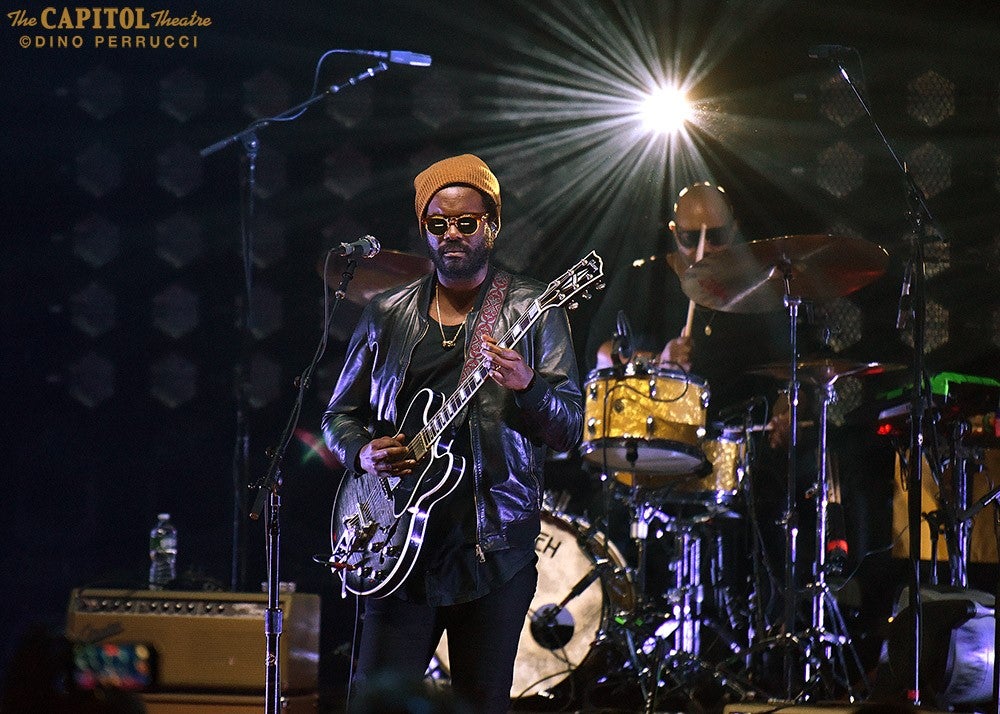 Kudos to the tight, rocking band, guitarist King Zapata, bassist Elijah Ford, and drummer J.J. Johnson, with a special shout-out to keyboardist Jon Deas for a fun synthesizer solo during "Low Down Rolling Stone."
Opening the show were rappers Blackillac, friends, and collaborators of Clark from Austin, featuring J.J. Shaw (Phranchyze) and Valin Zamarron (Zeale), and drummer Lance, who rapped, freestyled, sang a little, and talked up their friend Gary to a small, mostly curious audience.
Between Elvis, Gary Clark, Jr., the Mavericks at the Tarrytown Music Hall, and the upcoming Jason Isbell show at The Cap, my return to seeing live indoor rock shows is off to a great start—and I hope you are all doing the same!
Top