Elliott Peck Says You Can't Miss the Tree of Life Benefit at Garcia's
The best of the Bay Area join forces at Garcia's for one-night-only to raise money for a great cause. The evening will feature five sets performed by spectacular bands: the eponymous Tree of Life Band, Midnight North, Colonel & the Mermaids, Cosmic Twang, and a Tree of Life all-in jam as the finale. We had the chance to chat with musical director Elliott Peck. Here's what she had to say!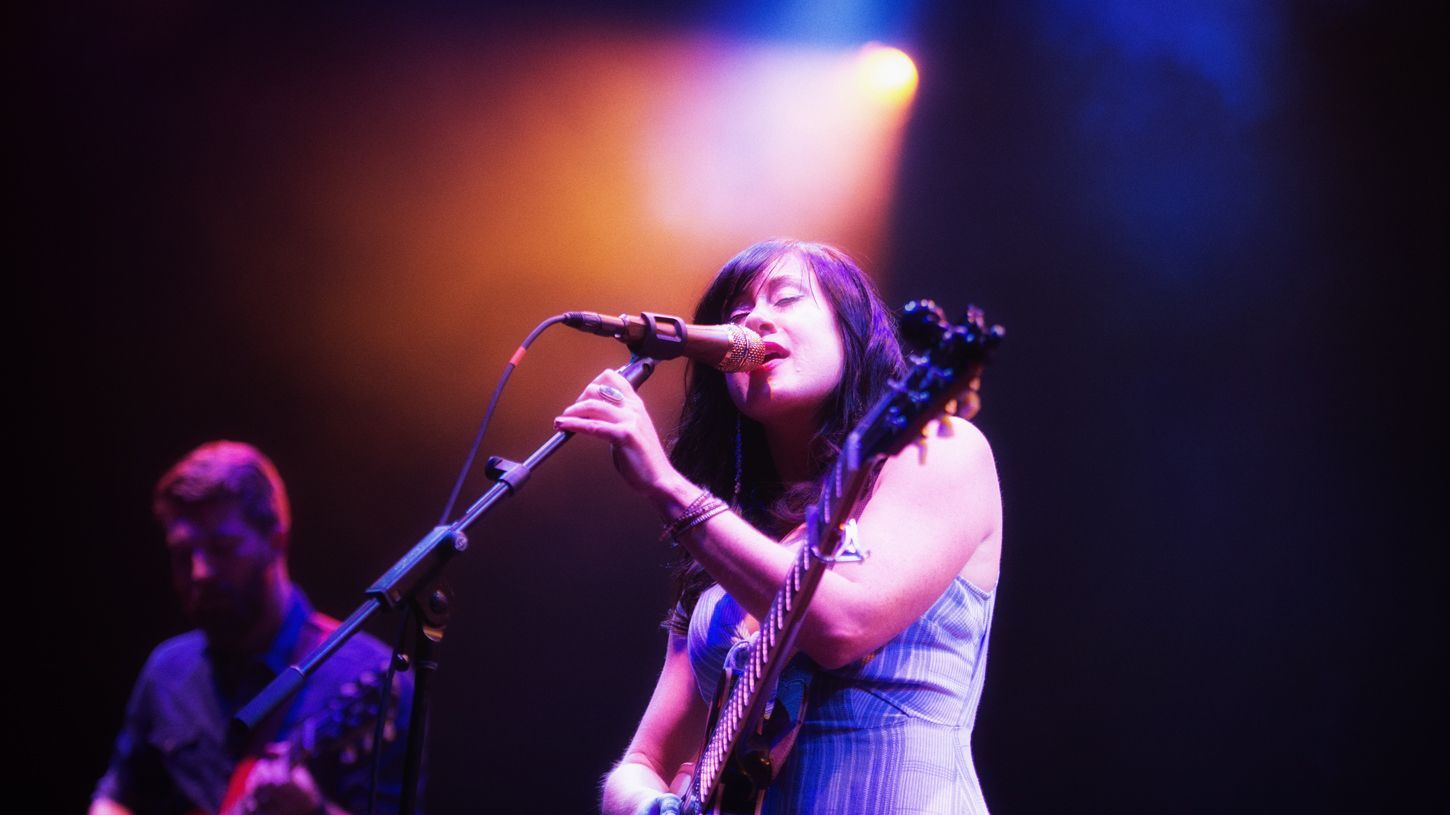 On Saturday, February 29, Garcia's will host the 9th Tree of Life benefit. It's so uplifting to see our music community coming together to accomplish extraordinary things. This event is put together specifically to benefit the autistic and special needs community. Why is this cause so important to you?
I was approached by the founder of the event, Rob Rosman, in 2015 about taking part in a benefit concert he was putting together to raise money for young adults with developmental disabilities. He shared his story with me of his son, who like many young adults with Autism, would face challenges finding housing and other resources as he grew into his adult years. It was a pleasure to do the first benefit and raise money for this important cause, which since has blossomed into a charity. I'm also passionate about this issue because before I was a full-time musician, I was an educator, and I have seen first hand the challenges families of special needs children experience navigating the system, and obtaining the resources they need for their child just to have their basic needs met, especially as they age out of school and enter their adult years. I'm thrilled to have been part of nearly all the benefit shows for the Tree of Life, and to be supporting the organization as a musician and musical director.
Midnight North, Colonel & the Mermaids, Cosmic Twang, and some very special guests are coming together for this one-night-only event. Can we expect a few collaborations?
I think one of the most enjoyable parts of these concerts are the collaborations between musicians that ordinarily wouldn't have had the opportunity to play in a group together. For folks who purchase the VIP tickets, they will be treated to a whole pre-show set of musical collaborations between the artists. Those who purchase general tickets will also experience these collaborations at the end of the night jam, when all the artists come together to play a few songs as a group. Expect some originals, some classics, and a lot of exciting performances from different combinations of performers.
As a live music fan yourself, who are you most excited to see play?
I think it's always great for East Coast music fans to have the opportunity to see a performance by Scott Law & Ross James, in their project Cosmic Twang. They are two of the most talented guitarists in the scene, and when they perform together the energy is just explosive. Folks may have seen them in many other groups, like a Phil Lesh & Friends lineup, but when they join forces in Cosmic Twang it's always a ton of fun. You'll see some truly outstanding guitar work and they will definitely have the crowd moving.
You've played on both The Capitol Theatre's big stage and on Garcia's stage. What's so great about the intimate performances like those you've had at Garcia's as compared to the bigger shows at The Cap?
The energy in the Cap is palpable. You can feel from the moment you walk in that there have been some historical performances and performers that have graced that stage. I feel honored every time I get to perform in that room in front of the dedicated fans of Port Chester. While the Capitol Theatre is an elegant and epic room, Garcia's is a fun, energetic extension of the theatre, and performances there are so enjoyable because you are up close and personal with the fans. My band Midnight North and I have had some of our favorite shows there. The fans come out and support us, and let us take them on a musical adventure. We get to cut loose and have some fun because the fans there are open-minded and ok with a bit of spontaneity. As a result the shows there are always high energy and feel like our home away from home.
In addition to being an artist, you work as the Tree of Life music director. What are the joys and challenges of creating the music repertoire…ie; putting together the Tree of Life band setlists and working with the all-star band?
It's always fun working with a new group of artists whose music I admire and have great respect for. It's great to see what songs and ideas people bring to the table, how they want to interpret them live, and which other artists they will invite to play with them. The challenging part is organizing all the moving pieces, making sure everyone is represented and gets a moment to shine. Not really having any opportunity to rehearse the songs together is a bit tricky as well. Since the artists are coming from all over the country and are on different schedules, it's just not feasible. Amazingly, because of the caliber of musicians on these bills, people bring their best and put on polished performances that look and feel well-rehearsed.
Finally, we just want to thank you for taking the time to chat with us! Anything else fans should know about the show?
The Tree of Life Benefit shows are always an opportunity to see some great talent, experience new and rare musical collaborations, and support a great cause and charity. Do yourself a favor and come hang with us at Garcia's on February 29th!
Special thanks to event producers Stephanie Susnjara and Robert Rosman for answering these questions below!
The Tree of Life Fund is raising money to create a live music event center where young adults with developmental disabilities will work and thrive. That's a pretty righteous mission and we're so excited to be part of it! Can you tell us more about the center? How can people get involved now?
The Tree of Life fund was created to support the students at Ferncliff Manor, an educational and residential facility in Yonkers, NY, that serves children and young adults who cope with profound developmental disabilities. Established by Rob Rosman in 2014, in honor of his son Aaron, the Fund began as an annual live music event which raised critical funds for the continued needs of students, residential facilities and programs at Ferncliff.
Supported today by six years of epic concerts performed by amazing artists on the jam band, Americana, funk and other music scenes, the fund has grown to where it's now been designated to creating an event space which will exist to support housing and employment opportunities for young adults with developmental disabilities in Westchester County.
A great way to get involved now is by attending the Tree of Life 2020 show at Garcia's on 2/29. This is a chance to enjoy an incredible evening of music and also learn more about what the Fund is about.
Other support opportunities include taking out a sponsorship or making a donation to the fund. For sponsorship opportunities, go here.
After the TOL 2020 event, the Tree of Fund will begin its next phase of moving forward with the employment-training program, scheduling scaled-down weekly events at local residencies and kicking off a building drive to bolster the commitment to creating an inclusive event center.
We heard that there's going to be a pretty epic silent auction! Can you tell us about a few of the items people can bid on?
The silent auction will include some radical rock-and-roll art, photography, and memorabilia, as well as a guitar signed by the Tree of Life artists and more. Additionally, there will be a raffle featuring Cap/Garcia's concert ticket packages, groovy gift baskets, certificates to top Westchester restaurants and more. All proceeds will benefit the Tree of Life Fund, Inc. at Ferncliff Manor.
Presented by Ferncliff Manor
Midnight North, Colonel & The Mermaids, Cosmic Twang
ft. Grahame Lesh, Elliott Peck, Ross James, Alex Koford, Hayley Jane, Rachel Ana Dobken, DeShawn Alexander & Scott Law
Top