Stella Blue's Band Continues to Build a Community at Garcia's
On April 25, 2013, in a partnership with Jerry Garcia, Jerry's daughter Trixie christened The Capitol Theatre's lobby bar as Garcia's! As Deadheads ourselves, and knowing that we have Jerry's family's blessing, Garcia's feels like an extra special place to celebrate the music and the legacy of the Dead. As a band, what's it like to feel that extra spark of magic when playing on the stage?
Stella: In playing at a large variety of venues, it can take some time to get into that special place where the musical magic happens. At Garcia's, it's like we have a head start and we're able to feel that charge right from the first note without having to build into it.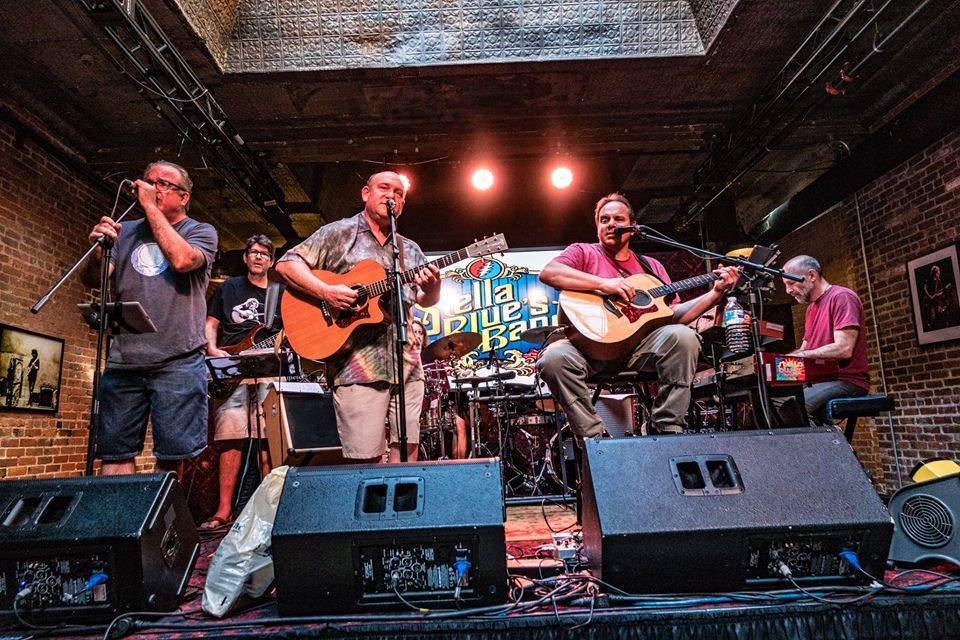 Every Stella show at Garcia's is filled with the same familiar faces. This core community of like minded music lovers and Deadheads are both our family and your family. What makes Garcia's such a special and unique venue? What makes the shows there truly memorable?
Stella: Grateful Dead music transforms whatever space it's played in, but sometimes it can be an effort to make that transformation happen, and sometimes it doesn't happen at all. At Garcia's we are in our home community playing for friends and extended family. Seeing the familiar faces and feeling their support and respect for what we do brings out the best in us as musicians. And the energy that we generate on stage comes right back as it is absorbed and reflected by our audience.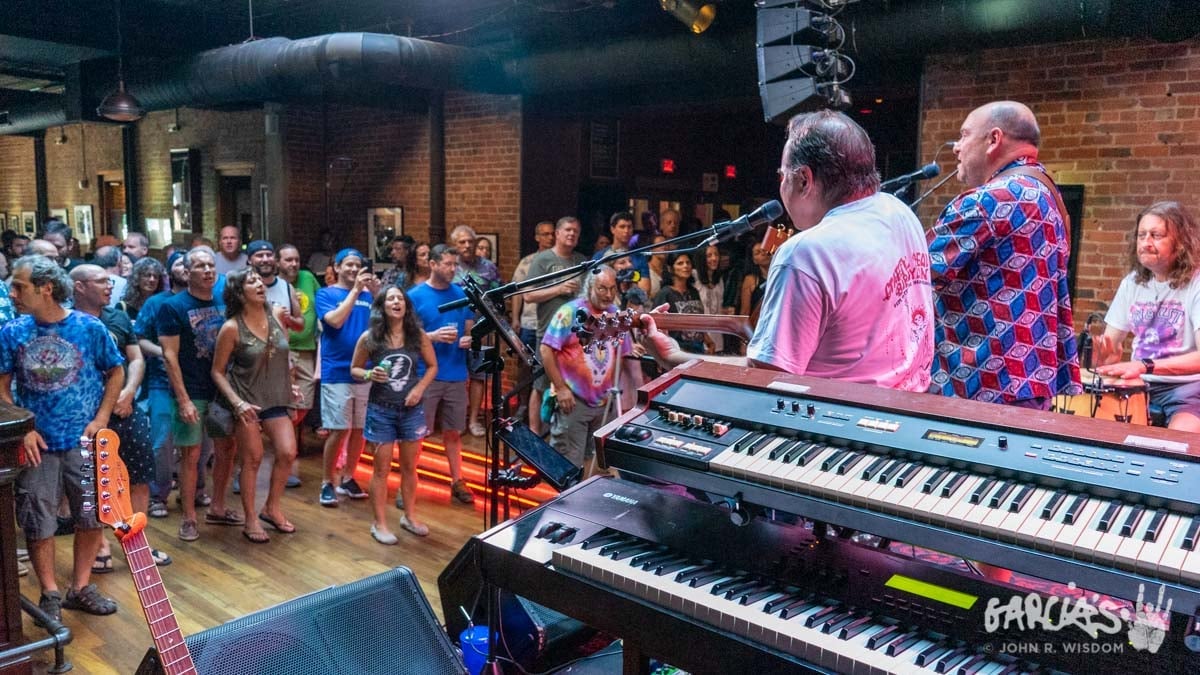 August 1 is the band's first live show with an audience at Garcia's since your 10th anniversary show on November 27, 2019. Wow. It's been a while! What kind of energy will you be putting into the show and what kind of energy do you expect the audience to give back?
Stella: Our first post-pandemic shows with an audience were in April—so we've been out playing for a little while now. But truthfully, it won't feel like we are really back until we get on that Garcia's stage and hit our first notes—we always try to bring something special for these shows at our home base and this time is no exception. We've got a three-set show planned (starting with an acoustic set) and we've spent time woodshedding some classic tunes that we haven't played in front of an audience in nearly two years. Of course, we're all Deadheads as well so we're looking forward to playing them as much as everybody else is interested in hearing them!​​​​​
In addition to returning to the venue, Stella will also be celebrating Jerry Garcia's birthday. How important is his music and legacy in the band's mission? / What do you love most about Jerry's music and/or legacy?
Stella: Jerry was explorative and never stopped expanding his playing and searching for new sounds. But his music remained rooted in the musical genres that he loved which included bluegrass, old rock and roll, r 'n b, jazz, Motown, gospel etc., etc. He taught us that you can combine things in your own unique way, but you still have to start from a place where you are rooted in what came before you. Then your music has a solid foundation from which to explore all the sonic worlds available to us.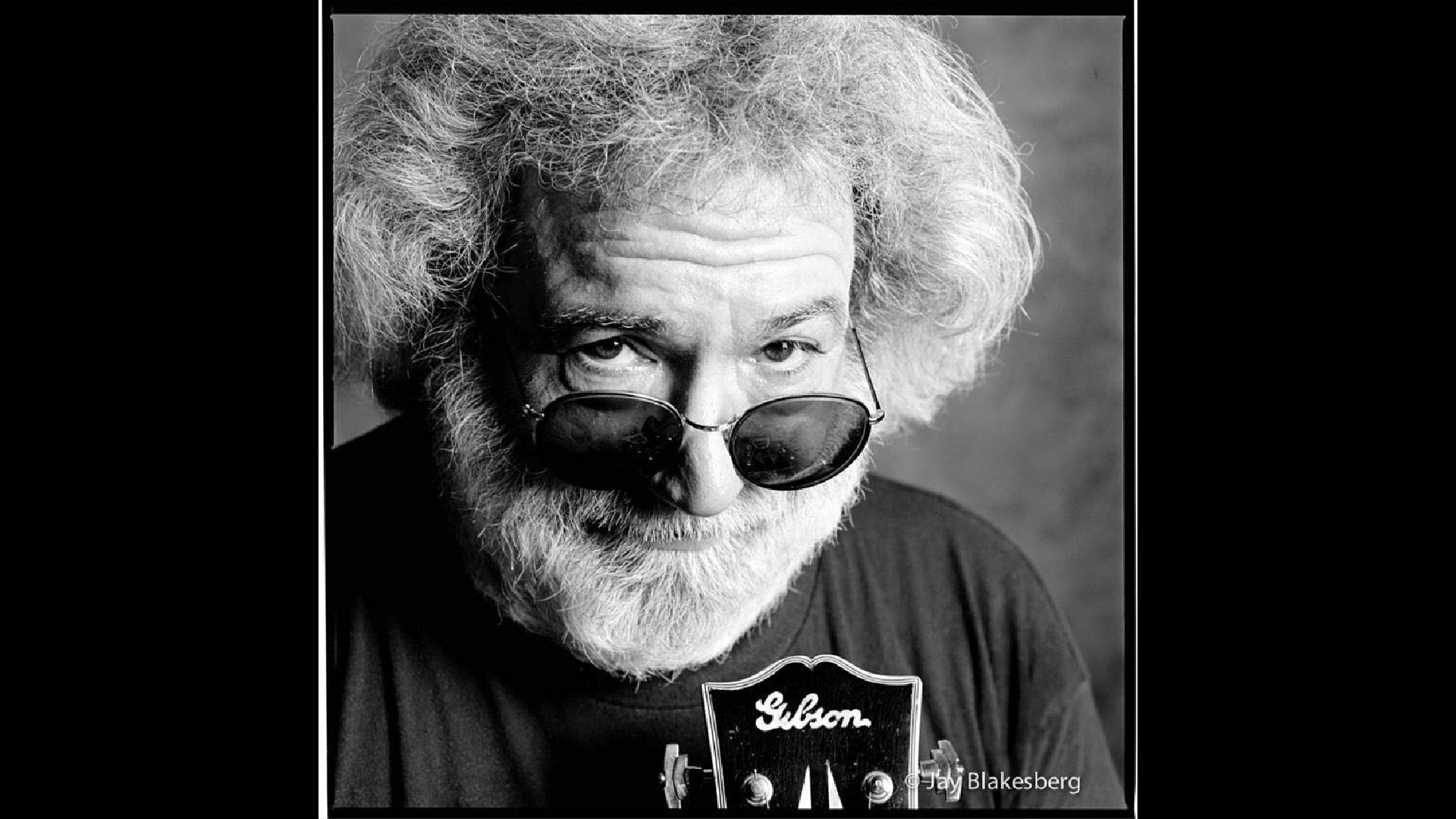 Stella Blue's Band has been wowing faithful Deadheads and newcomers alike with their high-energy, inspiring performances since 2009. How do you carry on the legacy of the Dead with each show?
Stella: Basically we try to balance the GD traditions with spontaneity. As musicians and as a collective we emulate the GD in crafting our individual sounds and creating set-lists that reflect the energetic contour of a GD show. And we leave plenty of room for improvisation to let the music take us (and the audience) where it wants to go.
On June 5, 2013, Stella Blue's Band started a residency and christened our Wednesday night DeadCenter shows, a nod back to a weekly jam session at the historic Wetlands. Eight years later, you're still going strong as a band while building community and friendships at Garcia's. Seeing the same faces after all these years, old and new speaks for itself, but what does it all mean to you?
Stella: The band has been together 12 years—we've had some folks come and go but we've just kept growing and every change in personnel led us into new musical territory. After playing about 60 shows at Garcia's it's grown beyond anything we could have envisioned–we really feel like we are accompanying each other and our audience on this wonderful life journey, all made possible by this wonderful music which is certainly going to remain a permanent part of the great American musical tradition. We're proud to play some small part in introducing the magic of Grateful Dead music to a new generation of listeners.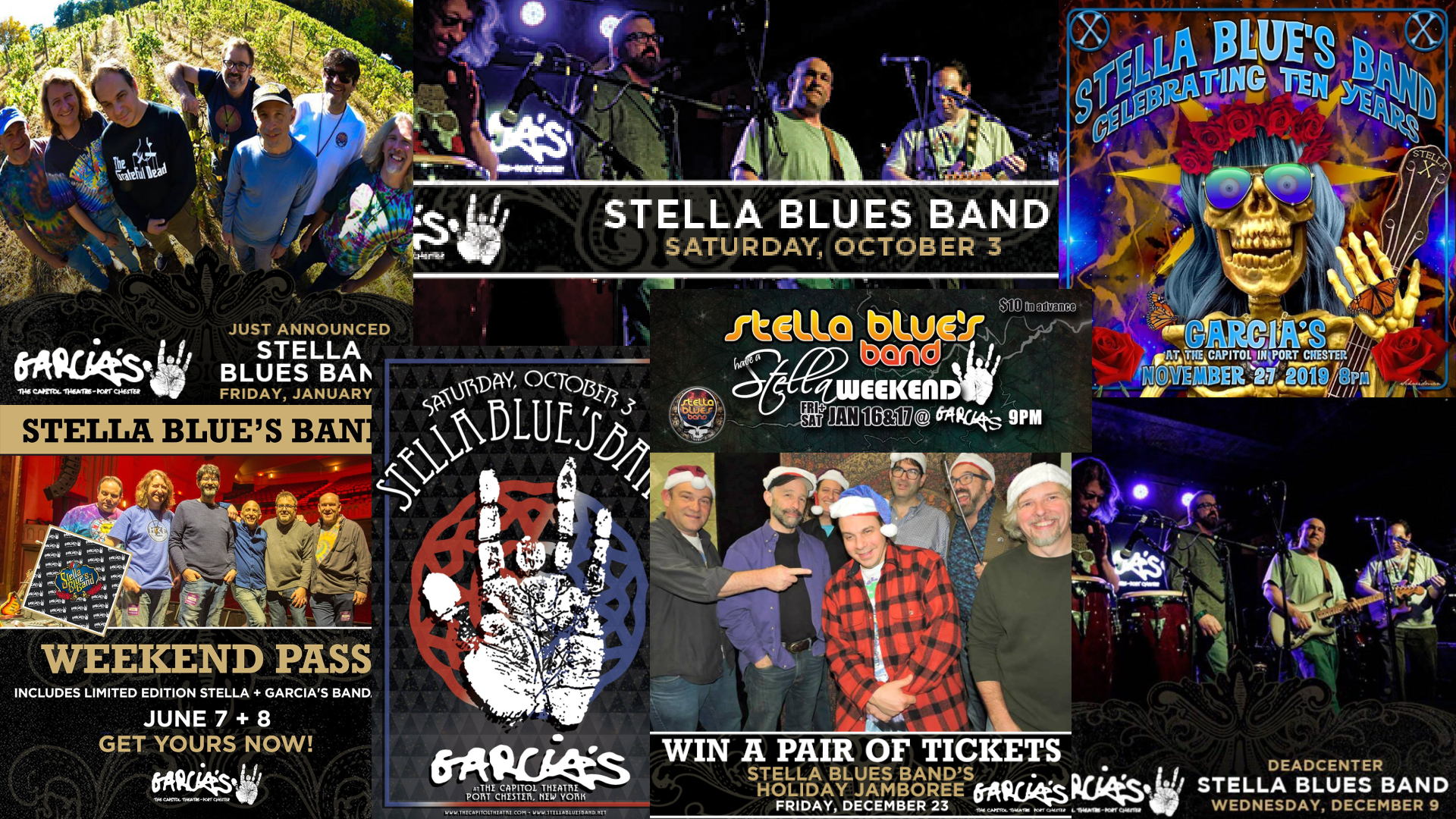 You've played with both Melvin Seals and Phil Lesh on stage at The Capitol Theatre. That must have been a bucket list moment to get to play with your heroes. As the band continues on this forward trajectory, what other bucket list moments are on your list?
Stella: Well, you're right about playing with Melvin and Phil. One of the band members said that playing with Phil on The Cap stage where Phil had been with the whole band some 50 years previously was a peak moment and he felt that if he never played another note of music again, it was okay because nothing could top it. Of course, playing with any of the other remaining original members of the Dead would be great—but short of that, it would be very special to play on the West Coast some time in the birthplace of the music in the Bay area.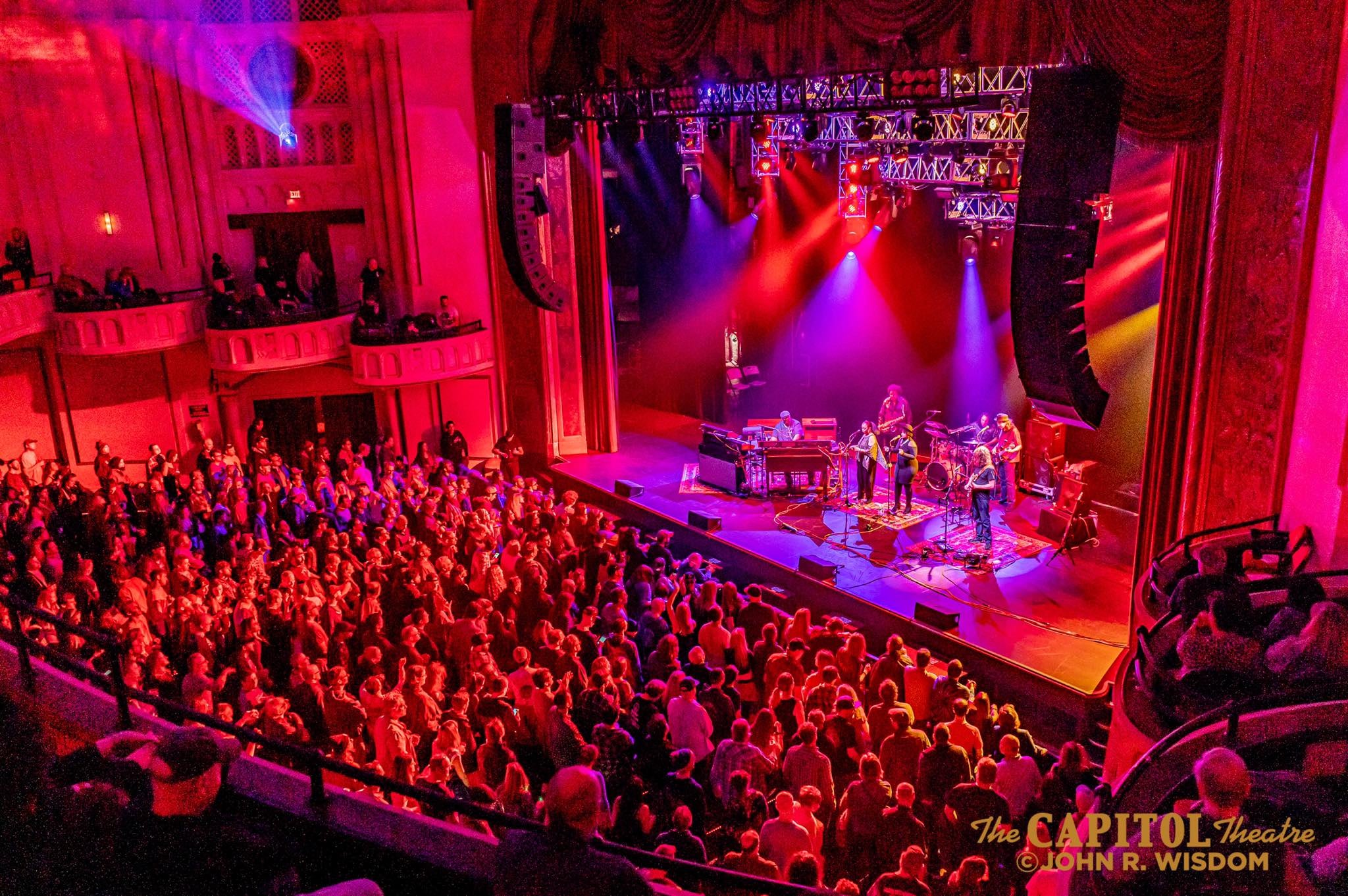 Jerry Garcia and the music of the Grateful Dead have taught us so many life lessons. For this question, we'd love to hear from each member of the band. What's the most important life lesson you've learned from the Grateful Dead's music?
Steve Liesman: Balance between heart and mind. When I think of the Dead's music and their lyrics and how they played and delivered it all, I am drawn to how smart and clever it all is and how it's pure emotion tugs at your heart. No formula for it all, just a constant effort to have it all.
Bill Bonacci: Be adventurous, be yourself, be joyous, be kind.
Ken Aigen: When you open yourself to forces beyond yourself, you can experience a communal energy that binds us all together and that ranscends our experience of ourselves as separate, individual beings. I've endeavored to take that feeling and experience into other aspects of my life.
Ron Cohen: For me it's more what I've learned about playing music that I try to apply to my life. Listen more. Play less. Be prepared but also prepare for the unexpected. Stay in your lane and leave room for others to express themselves. The whole is greater than the parts. Life lessons from the music and the scene in general are more aspirational. Be kind. Think more "we", less "me". Enjoy the moment. Pretty basic stuff really, but easy to overlook in the grind of daily living.
Amy Stahlin: The sweetest, juiciest, most magical moments are in theunplanned and spontaneous spaces. Follow my instincts, live gently and kindly, step out of the planned comfort zone and connect with that flow in both community and creativity.
Greg Solomon: To find the beauty in life and the world around me.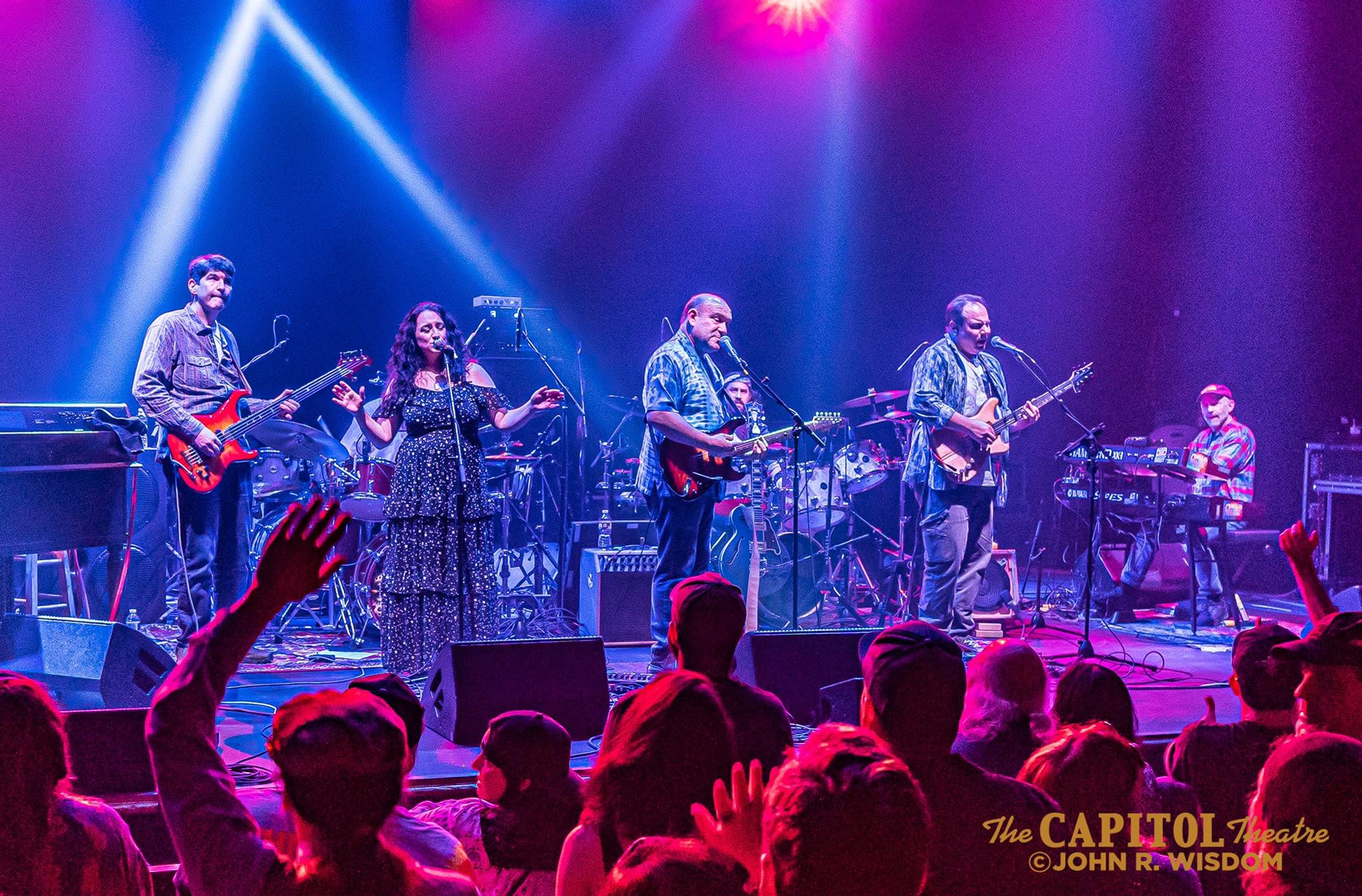 Top