Blues Traveler Celebrated Their 35-Year Anniversary at The Capitol Theatre
Words by Chad Berndtson
Photos by Geoff Tischman
Before 1994, which is to say, before Blues Traveler became a globally renowned band on the strength of its mega-album "four," there was the Blues Traveler of old-jamband New York, of the Wetlands Preserve, of the H.O.R.D.E. tour. Nostalgic as it may seem, that band of yore—which could throw down as thrillingly as any of them back then—is still very much in the Blues Traveler of today, which, instead of slipping into a comfortable cruise control now 35 years into its career, is gathering no moss, pushing ever-forward. They still tear it up. They still use their taut live show as a festival of segue-heavy mini-suites, tempo shifts, and just plain fun rock-n-blues showcases.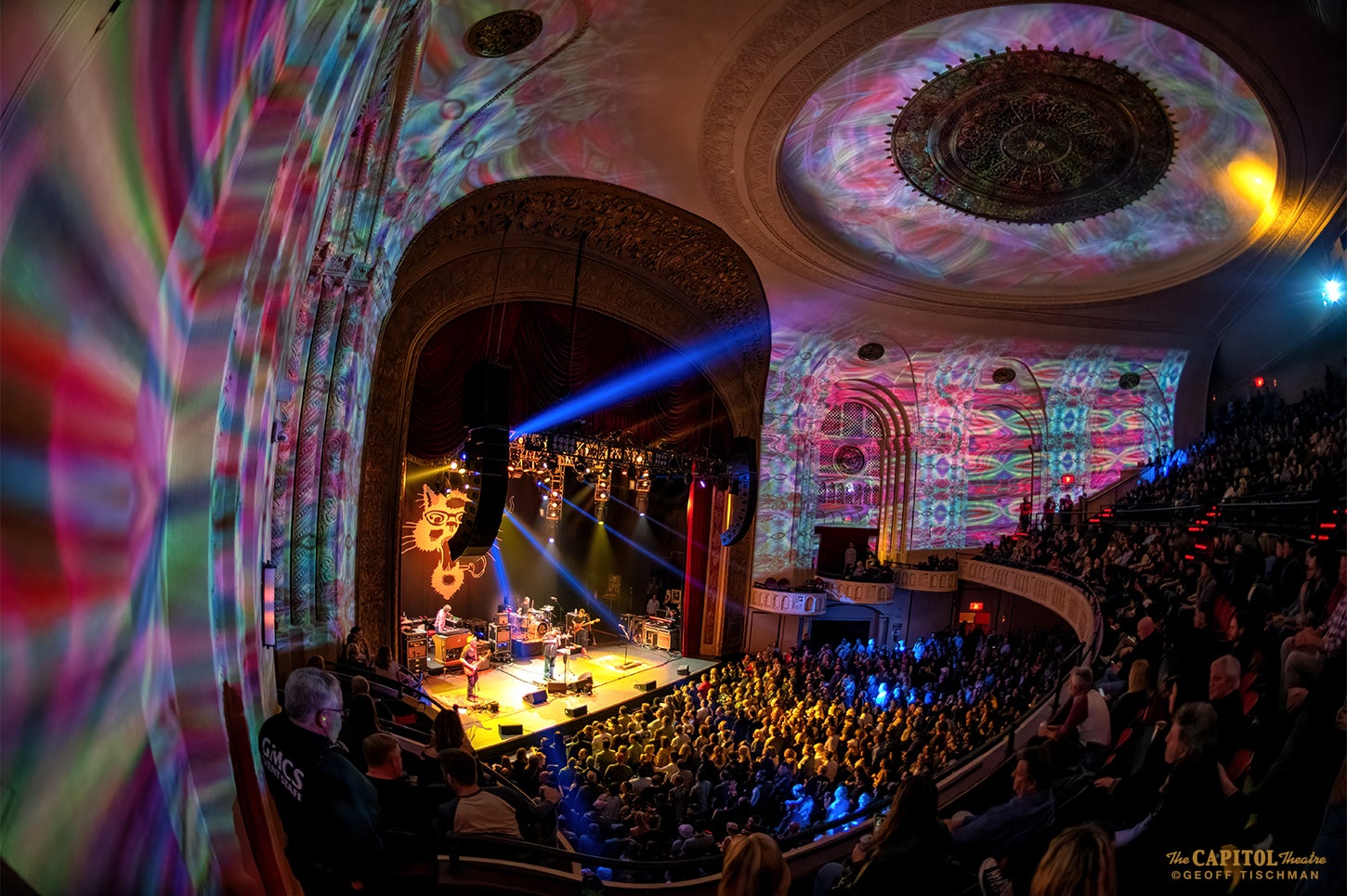 John Popper and his intrepid quintet had a packed Cap crowd boogieing from the jump during Saturday's triumphant return, which focused heavily on "four" material in tribute to that album's legacy. It meant the inevitable, still-thrilling detours into radio staples like "Run-Around" and "Hook," and also lengthy moves through vintage "four" material that doesn't get played often, including a surprise opener, "Just Wait," which built from an acoustic beginning, and, late in the show, a psychedelically jammy "Brother John," which, if you shut your eyes, felt just like the midnight set showpiece it was at the Wetlands from decades ago.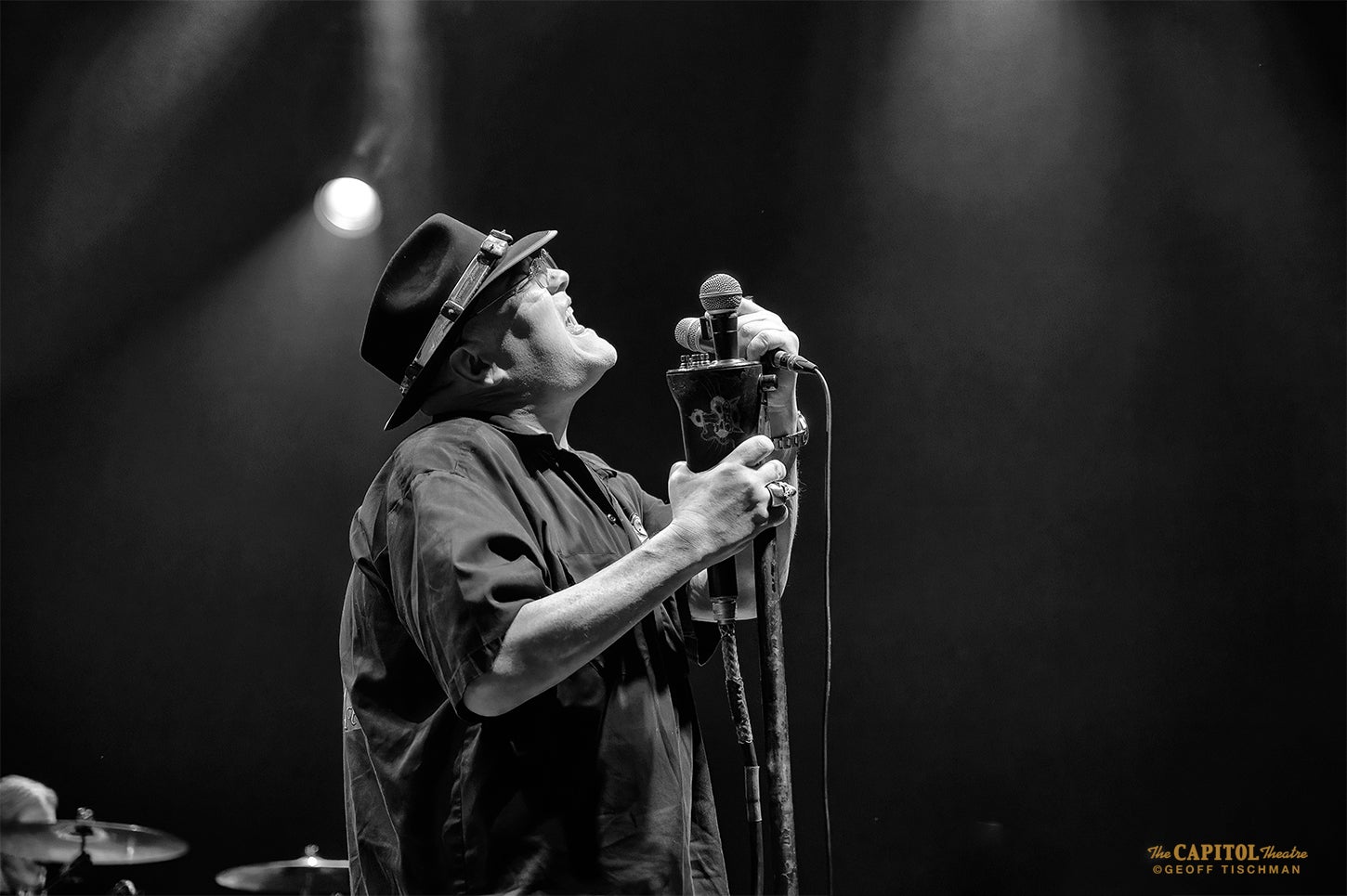 Around them came many other adventures in a two-hour set, including full- and partial-band jams constructed within "Dropping Some NYC," more "four"-era chestnuts like "Price to Pay" and "Look Around," and a lively reading of the Son Seals classic "Funky Bitch," from their crackling recent "Traveler's Blues" album. Punching through, too, for different reasons: a heated "Crash Burn" that had antsy, pass-the-baton soloing vacuum-packed into five hurtling minutes, and an emotional climax in "The Mountains Win Again," the late Blues Traveler bassist Bobby Sheehan's tender capture of life's inevitable heaviness—mono no aware in folk-rock shoes. Opening act Magnolia Boulevard—which kicked off the night with some terrifically saucy jams in a Bonnie Raitt/Southern Rock vein—also got in on the festivities, with singer/guitarist Maggie Noelle and slide guitarist Gregg Erwin joining Blues Traveler in their encore for a frothy take on "One Way Out," Allman Brothers-style.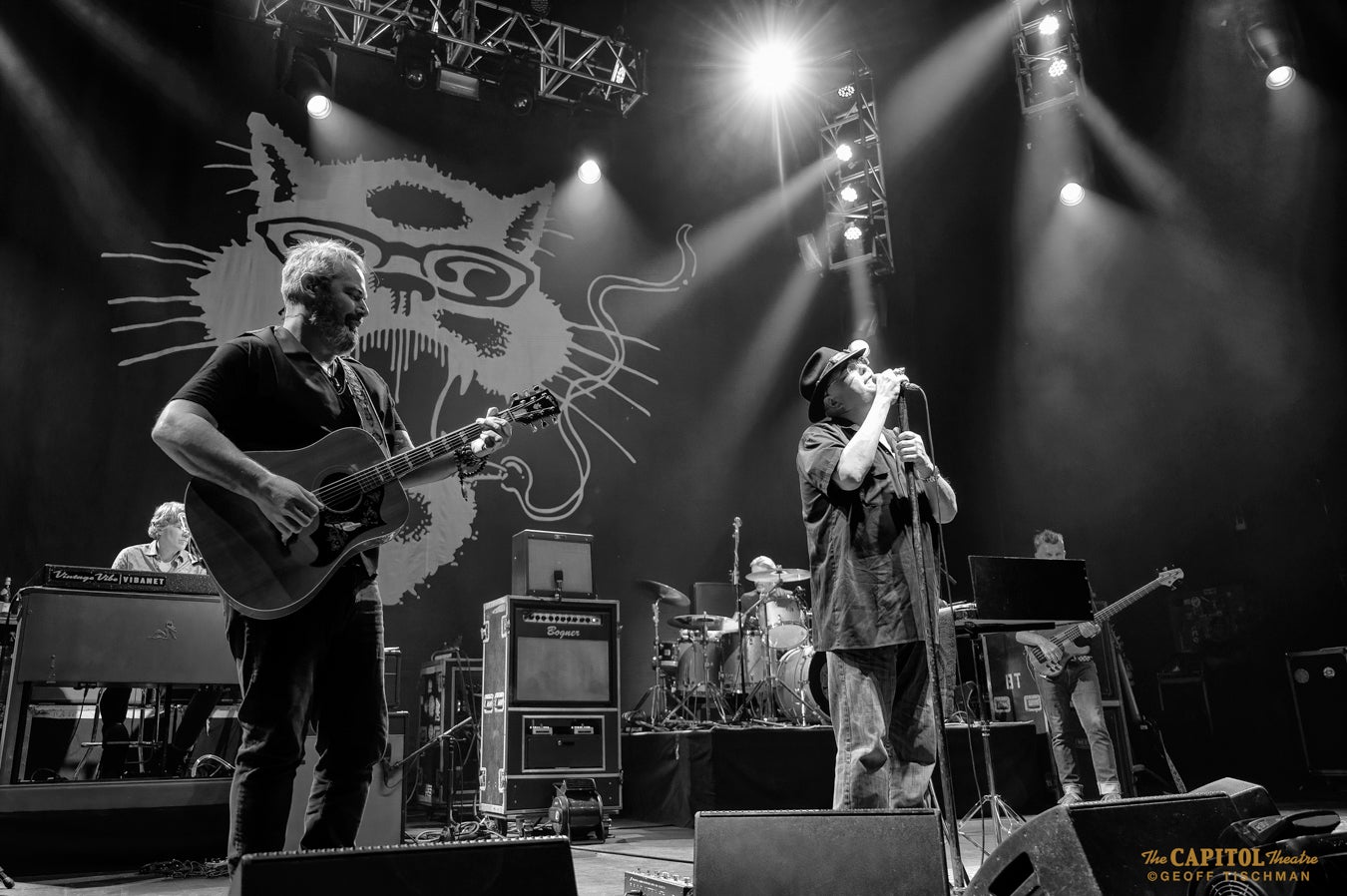 The band is ever confident in its long-gelled chemistry. There's Chan Kinchla, kicking out beefy guitar, and his brother Tad, the bass stalwart, given to bouncing up and down and gliding across the stage when the spirit so moves him. There's Brendan Hill, rock-solid on drums to underpin the band—doing so since its beginning. And there's Ben Wilson, who arrived years after "four" and the commercial breakthrough of the band, but, in the decades hence, became central to its songwriting and its sound—a core element of both Blues Traveler songs and jam segments with his inspired keyboard filigree. At the front of it all remains Popper, wry and engaged, hosing the crowd with that virtuosic harmonica that can shift from country-sweet to roadhouse-nasty in a nanosecond. The Popper stance—iconic enough by now to feel like a silhouette—remains the frontman, head cocked to one side, feeling the lyric in what to untrained eyes might look like a pained face, but is the master in control of his considerable gifts, delivering for 35 years. He, and they, still got it.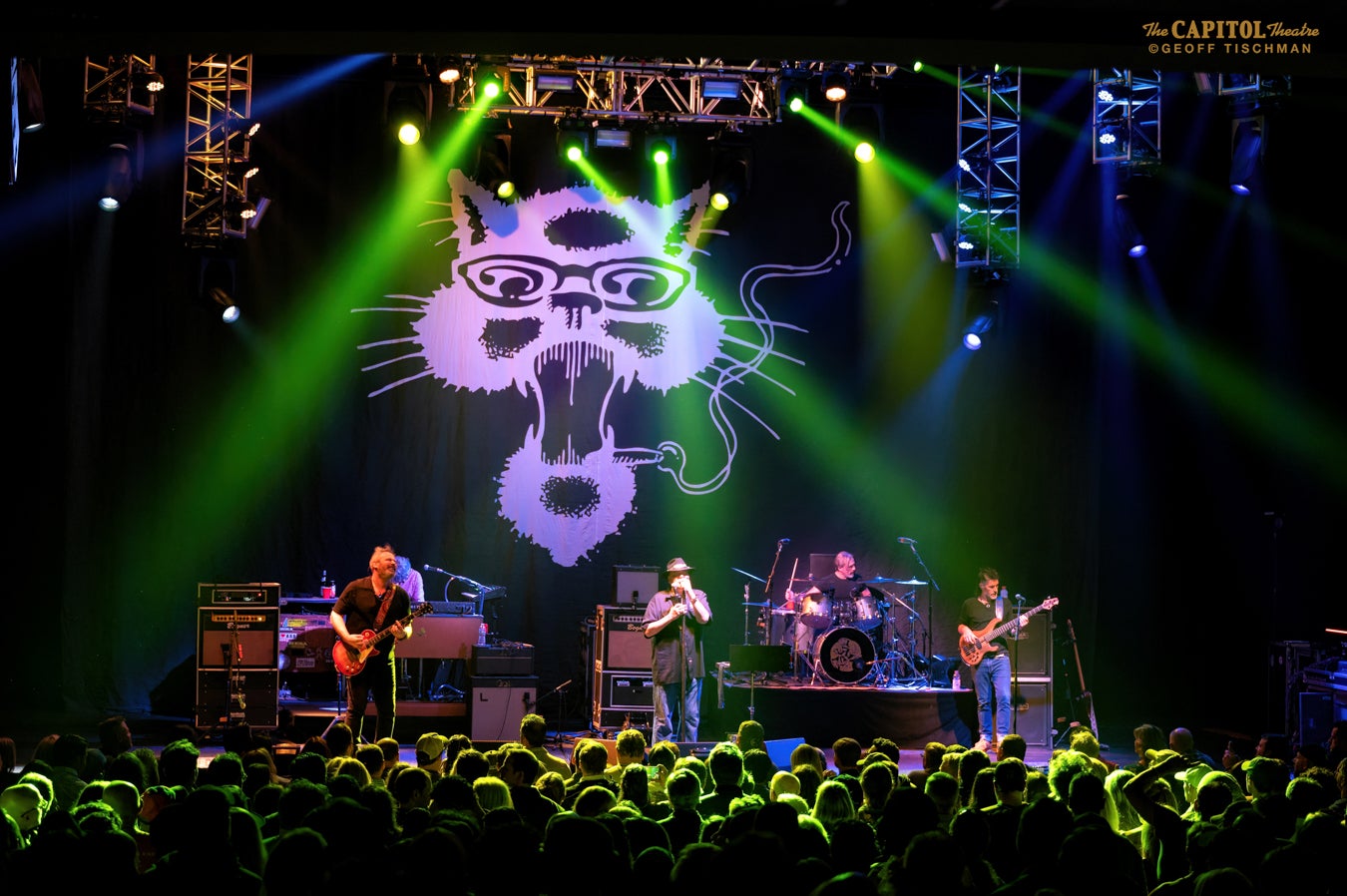 Top