Captain Lawrence and The Cap Support Music Venues with Beer Collaboration
To us, live music and beer go hand in hand. Indeed, great live music should be enjoyed with great beer, but as most music venues continue to remain closed amid the COVID-19 pandemic, some of the nation's beloved independent venues are at risk of closing forever.
To support The Capitol Theatre and independent live music venues around the country, Captain Lawrence Brewing Co. has released We Will Get By. The Hazy IPA 16oz can collaboration will support The Capitol Theatre and the NIVA Emergency Relief Fund, which helps assist venues at greatest risk of permanently closing.
We Will Get By is a special one-off beer that has a peach and pineapple nose, fruity and bright flavor, with a slightly sweet finish. The brew pairs well with good tunes, good friends, and good times.
Beginning Wednesday, March 10, you can grab some cans (while they last!) at both Captain Lawrence locations in Mount Kisco and Elmsford. Beer will be out for distribution locally (NYC/Hudson Valley) starting Tuesday, March 9.
NOW SHIPPING — ORDER HERE!
AVAILABLE IN THE FOLLOWING STATES (SELECT ZIP CODES IN SOME STATES)
AK, AZ, CA, CO, CT, DC, DE, FL, ID, IL, IN, LA, MA, NE, ND, NH, NM, NY, NJ, NV, OH, OK, OR, PA, RI, TX, VA, WA, WI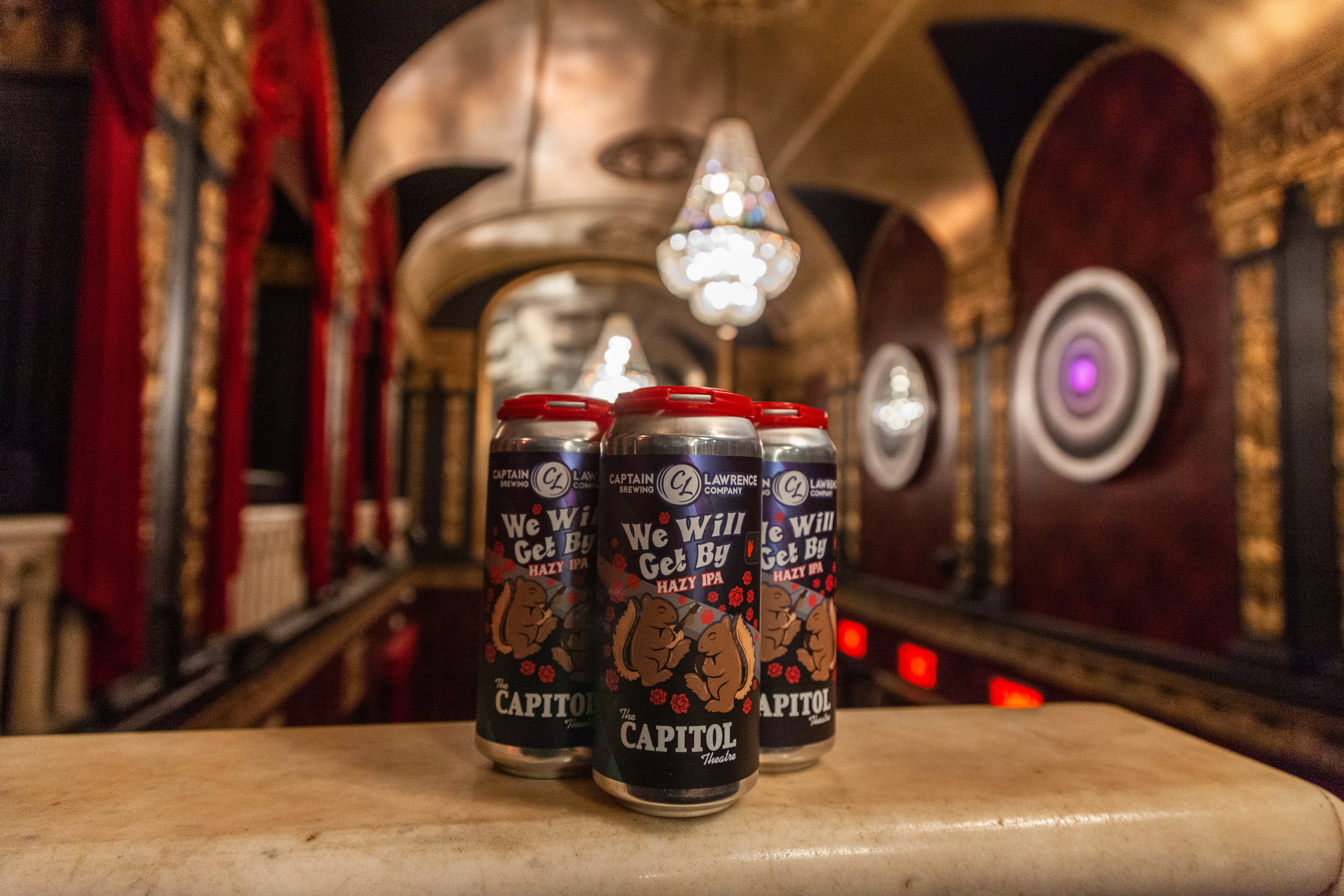 Stella Blue's Band Benefit Livestream at Garcia's on Friday, March 26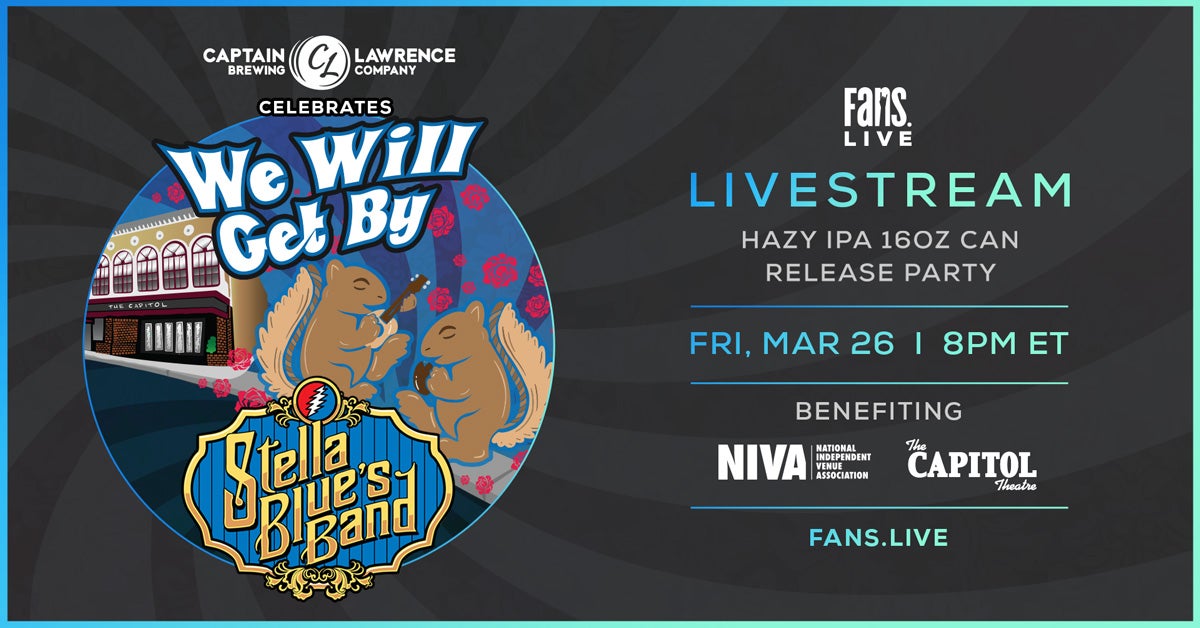 One of the premier Grateful Dead tribute bands in the country, Stella Blue's Band, is doing their part to bring music lovers together with a livestream benefit concert at Garcia's at The Capitol Theatre on Friday, March 26. Donations will be gratefully accepted to support The Capitol Theatre, Garcia's, and the NIVA Emergency Relief Fund. The livestream benefit concert is free to watch. For more information, visit FANS.
Top