20 of the Most Significant Places to Remember Jerry Garcia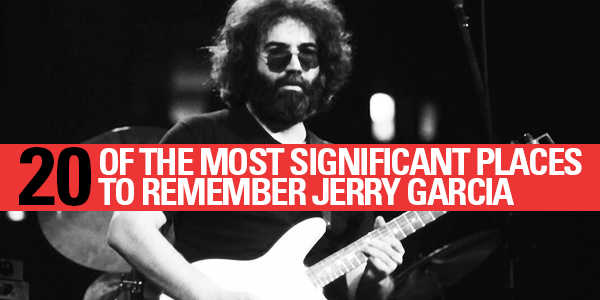 On August 9, 1995, Jerry Garcia passed away at just 53 years old. Over the years, friends, family, and fellow Deadheads have flocked to different places to pay tribute to their fallen leader. In honor of the anniversary of Jerry's death, we've put together a list of 20 places you can go to remember his life, legacy, and death. Jerry Garcia's spirit will continue on and the dream we dreamed one afternoon long ago, will never end.
1. 710 Ashbury Street - San Francisco, CA
This small Victorian house in San Francisco's iconic Haight-Ashbury district was home to the Grateful Dead from 1966-1968.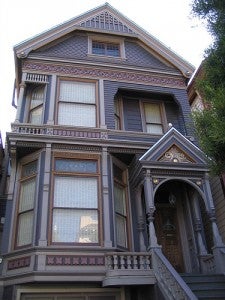 2. The Capitol Theatre/Garcia's - Port Chester, NY
Jerry famously said once that "there's only two theaters, man… that are set up pretty groovy all around for music and for smooth stage changes, good lighting and all that – the Fillmore and The Capitol Theatre. And those are the only two in the whole country." The Grateful Dead played 18 shows at The Cap from 1970-1971. The adjacent bar, Garcia's, bears Jerry's last name and houses his banjo and a small statue of his hand, with permission from his estate.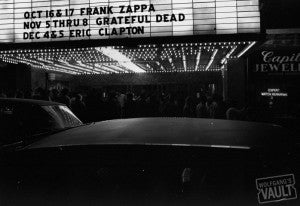 3. The Fillmore East - Manhattan, NY
Bill Graham's iconic rock and roll venue on Manhattan's lower east side hosted the Grateful Dead 48 times between 1968 and 1971. While the venue itself no longer stands, you can visit the bank branch that occupies the former entrance at 225 East 6th Street.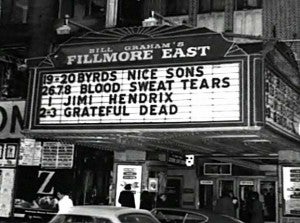 4. Golden Gate Bridge - San Francisco, CA
After his death, Jerry Garcia was cremated, and his ashes were split and scattered in two locations he held sacred, one being underneath San Francisco's Golden Gate Bridge.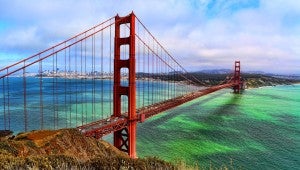 5. Ganges River - India
While Jerry never visited India during his lifetime, the other half of his ashes were scattered into the famous Ganges River near the town of Rishikesh after a lunar eclipse. The ceremonious event was performed in secret by Garcia's widow Deborah and his bandmate Bob Weir, who feared publicizing the event would lead to a crowd.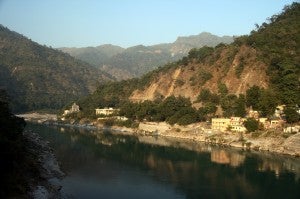 6. Kona Coast - Hawaii, HI
When Jerry wasn't on tour, he often spent his time scuba diving off the coast of Kona. He became quite a proficient diver, once lasting 109 minutes on one tank of oxygen, and would often investigate the various creatures he encountered (much to the chagrin of his diving instructors).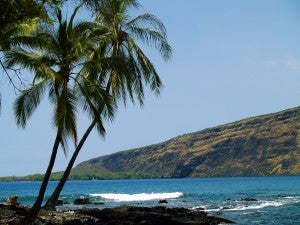 7. McMenamin's Edgefield - Troutdale, OR
Located on the grounds of this Oregon resort is a statue of Jerry depicting him as a tree. Created by sculptor Joe Cotter, the statue is a gathering point every August for deadheads looking to celebrate the birth/life of their hero.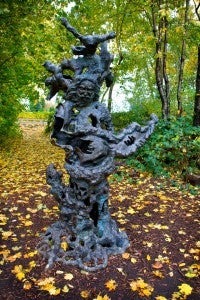 8. Jerry Garcia Glen - Santa Barbara, CA
Located in the Santa Barbara Bowl, the Jerry Garcia Glen is home to a 75-pound bronze statue of Jerry Garcia's hand. Built by Tom White and commissioned by Scott Birmingham, the middle-finger-less sculpture bears descriptions of Garcia including the words "cosmic explorer." A matching hand sculpture exists in Garcia's at The Capitol Theatre in Port Chester.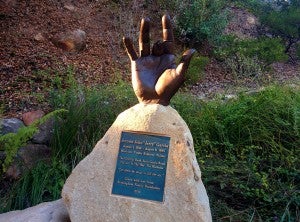 9. Jerry Garcia Memorial - San Anselmo-Fairfax, CA
This hole-in-the-wall memorial to Jerry is so out of sight that the people living across the street didn't even know it existed during its early days. Caretakers worked with artist Stanley Mouse (famous for designing much of the Grateful Dead's iconography) to create the tribute, which consists of a plaque that reads "Saying thank you for a real good time" as well as plantings of Dead-themed flowers like sunflowers and scarlet Begonias.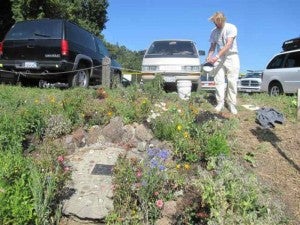 10. Magoo's Pizza - Menlo Park, CA
While the address that used to house this pizza place is now a furniture store, Magoo's Pizza at 639 Santa Cruz Avenue was the first place that the Grateful Dead ever played live. Using the moniker "The Warlocks," they played a setlist that went unrecorded and undocumented - nobody knows what songs they were playing on the night of May 5, 1965.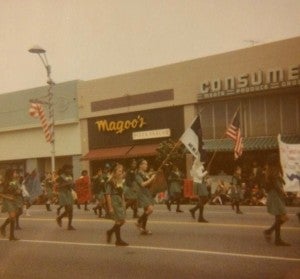 11. Soldier Field - Chicago, IL
Most recently famous for being the venue for three of the five "Fare Thee Well" concerts, Soldier Field is also where Jerry Garcia played his final show on July 9, 1995. Garcia closed out his final concert with an encore of "Black Muddy River" and "Box of Rain."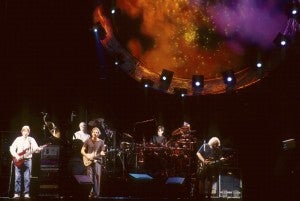 12. Acid Test House - San Jose, CA
On December 4, 1965, at 43 South 5th Street, the newly renamed Grateful Dead took the stage for the first time bearing now household moniker. The LSD-fueled gatherings at the 5th Street address, the home of Ken Kesey, would later become immortalized in books such as The Electric Kool-Aid Acid Test, by Tom Wolfe.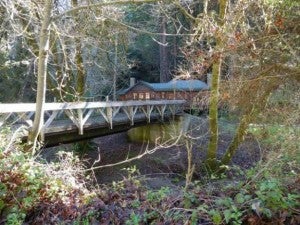 13. The Fillmore West - San Francisco, CA
As Bill Graham's initial Fillmore venue was starting to outlive its usefulness to him, he purchased The Carousel Ballroom and re-branded it Fillmore West (in contrast to Manhattan's Fillmore East). The Grateful Dead played 64 shows at The Fillmore West between 1968 and 1971.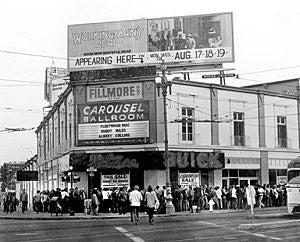 14. Fillmore Auditorium - San Francisco, CA
The first of Bill Graham's series of "Fillmore" venues, Fillmore Auditorium was an important venue in the 1960s counterculture revolution. The venue hosted the Grateful Dead 51 times between 1965 and 1969.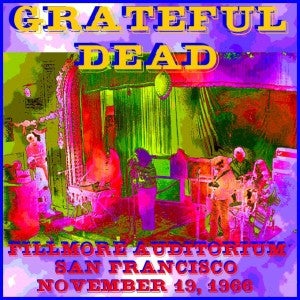 15. Strawberry Fields - Manhattan, NY
Located in Central Park, Strawberry Fields is a memorial dedicated to John Lennon. Shortly after news of Jerry Garcia's death, about 1,000 deadheads gathered together to leave roses and sing songs in the late singers memory.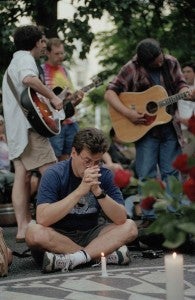 16. Serenity Knolls - Forest Knolls, CA
This drug rehabilitation facility is where Jerry Garcia spent the last few days leading up to his death. He passed away due to heart failure while seeking treatment at the center. The center offers beautiful grounds to walk and contemplate Jerry's life.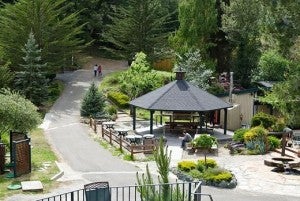 17. Golden Gate Park - San Francisco, CA
While an impressive 1,000 may have gathered at Strawberry Fields on the east coast, 20,000 turned out for a memorial gathering on Jerry's home coast. The mourning fans swarmed Golden Gate Park for a day of music, dancing, and memorializing.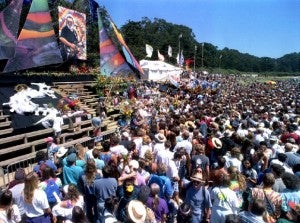 18. Uptown Theatre - Chicago, IL
This Chicago theater is listed on www.dead.net's "Dead Head's Historical Guide to Chicago" as the Grateful Dead's "funky Chicago home." The description is fairly apt, as the Grateful Dead played the Uptown Theatre 17 times between 1978 and 1981.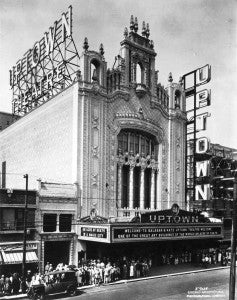 19. Oakland Auditorium - Oakland, CA
Since rechristened the Kaiser Convention Center, this Oakland venue holds very special significance for the Deadhead experience. Starting with the New Years shows in the early 1980s, the Oakland Auditorium was the birthplace of the famous "Shakedown Street," where fans would peddle merch in order to follow the band around.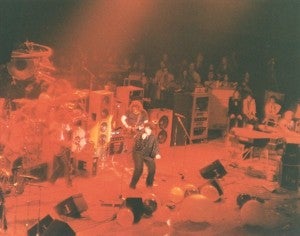 20. Bourbon Street - New Orleans, LA
This legendary New Orleans party district was the site of an infamous drug bust in which several band members were arrested, along with various members of the bands touring entourage. The incident is now immortalized in the song "Truckin'" as heard through the lyrics, "Busted, down on Bourbon Street."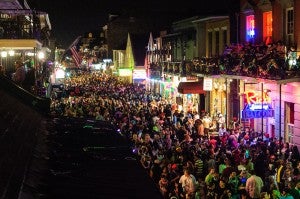 Top