73 of the Most Powerful Quotes About Jerry Garcia You'll Ever Read
Happy Birthday, Jerry Garcia! Jerry Garcia would have been 73 today, and in honor of his birthday, we've put together a list of quotes by artists who have been influenced and inspired by his life. Jerry was absolutely one of the most adored friends and musicians of all time, and our lives have been touched forever by his spirit and his music. For inspiration, love, and light, we thank you Jerry Garcia!
1. Carlos Santana
"I quit washing dishes for a living when I saw Jerry Garcia and the rest of the band pull up to the club where I worked in limousines. Right then I thought, 'I can do that.' "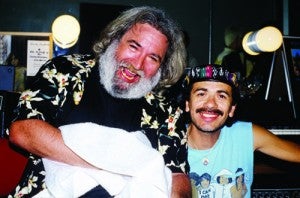 2. Vince Welnick
"The first time I laid eyes on Jerry I believed in Santa Claus. I still believe."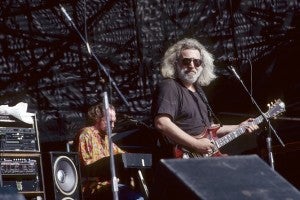 3. Ashley Judd
"I wasn't nervous meeting Garcia because it's comfortable for me to be at the feet of musicians. And the radiance he had was so disarming and warm even a Deadhead of the most cataclysmic Wow! Would have felt disarmed. Sweetness just emanated from him."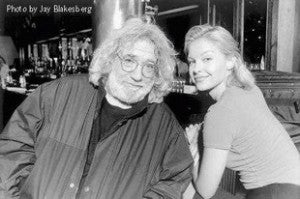 4. Dwight Yoakam
"I'll miss him every time I hear the sweet sound of the steel guitar he played on Crosby, Stills, Nash & Young's 'Teach Your Children.' "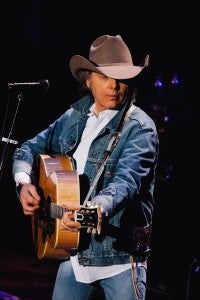 5. John Bell
"Jerry Garcia's talking guitar and vocal approach together painted images that let me experience the music on both a personal and what I believed to be a universal level."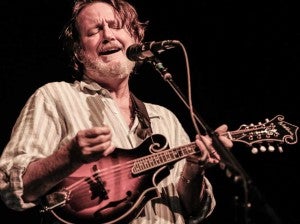 6. Larry LaLonde
"My two biggest guitar influences were Jerry Garcia and Frank Zappa, and now they're both gone. I've been up to 70 Dead shows, and the band always had something mystical going on. If the sun was setting, they'd play a song about that. They were unique in their spontaneity."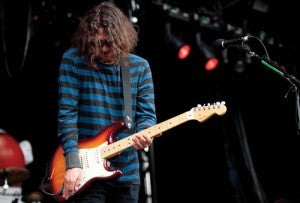 7. David Grisman
"He was smart and very funny and had an awful lot of depth and compassion and soulfulness. If you could pick one guy who was the essence of all the best things about the '60s and what happened with the hippie subculture, he would be the best example of that spirit."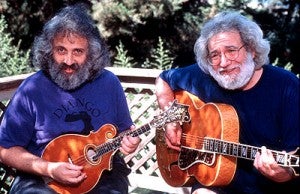 8. Bruce Hornsby
Garcia "spoke to my jazz consciousness" and "symbolized freedom."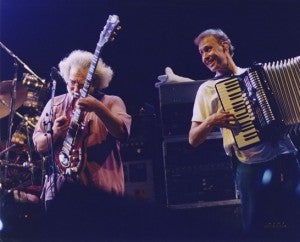 9. Neal Casal
"There is no one who has ever created music with the combination of intelligence, intuition, depth, creativity, and humor that Jerry Garcia has. His work and life will continue to be a limitless source of inspiration for all of us."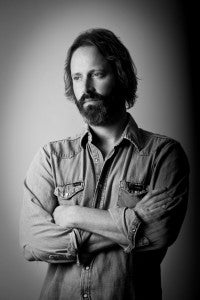 10. Rock Scully
"Jerry was the Grateful Dead not because he was the band's unofficial leader or its icon, but because of his noble spirit and stupefying resilience."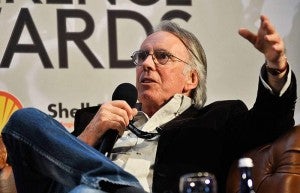 11. Johnny Dwork
"Jerry Garcia is without question one of the most beloved human beings of all time. We love this man. Not from a distance but as intimately as anyone can be loved --- his soul and ours are forever intertwined."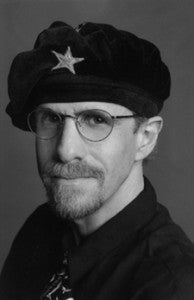 12. John Perry Barlow
"Somebody asked me, in an interview right before he died, what it was like to know Jerry Garcia. The question hit me strange. I thought about all the ways in which he and his various manifestations had woven themselves into my life over the last 30 years, and I said, "God, I can't imagine what it would be like not to know Jerry Garcia."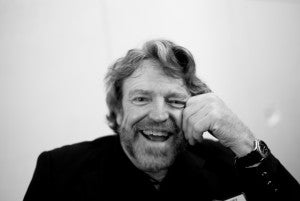 13. Bob Bralove
"The smile he'd give the other guys when everyone in the room knew we'd achieved lift off."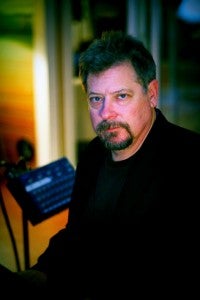 14. Mountain Girl
"We'll meet again someday on the avenue."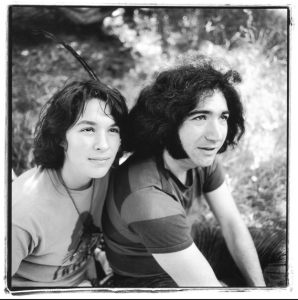 15. David Gans
"Jerry's greatness is self-evident: it drew us to him and kept us in orbit for years, and we remain here in his firmament, wishing that crashed dark star were instead a comet whose return must simply be calculated."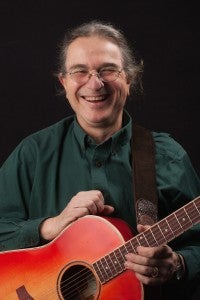 16. Steve Marcus
"The next time I saw Jerry was at the funeral home, in the evening of August 10. He looked at peace, with a slight smile on his face."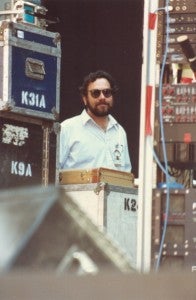 17. Gary Lambert
"Something that immediately comes to mind when I think of Jerry is his almost total aversion to self-aggrandizement of any kind."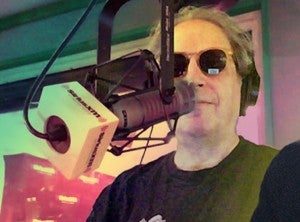 18. Lyle Lovett
"The loss of Jerry Garcia feels like the end of an era in the same way it felt when Elvis died and John Lennon was killed."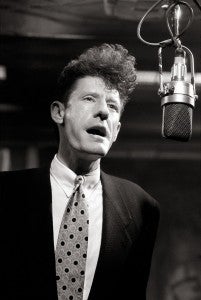 19. Ornette Coleman
"Jerry Garcia was one of the original American icons. He played naturally and beautifully."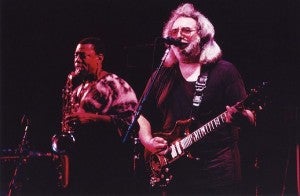 20. Chris Robinson
"There are a lot of bands within the Grateful Dead culture. It's the mother seed, you know? Unashamedly, I think we wear it on our sleeves how influential Jerry [Garcia] and the Grateful Dead's music culture is to this band."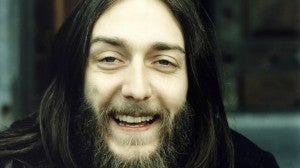 21. Arlo Guthrie
"This guy was himself, and that's rare, especially in entertainment, where people change according to how the breeze flows…[But] the spirit wasn't just in him; he shared it. It's like he was drinking at a well and a lot of other people came and drank from it too. The well's always going to be there, but we won't see somebody quite like him for a while, if ever again."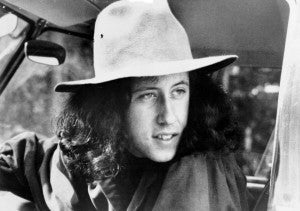 22. Steve Berlin
"Jerry was like a favorite uncle whose joy when we played together was like a benediction. I remember opening for the Dead at Laguna Seca in 1988. Jerry had ducked behind David Hidalgo's amp with this huge smile on his face for most of the show, and when we asked him to play with us, he looked like a kid on Christmas morning. It meant a lot to us that he had such respect for our music. We'll miss him terribly."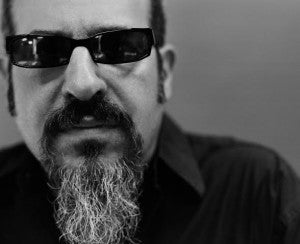 23. Branford Marsalis
"There is not a sentence in the world that could respectfully do justice to the life and music of Jerry Garcia."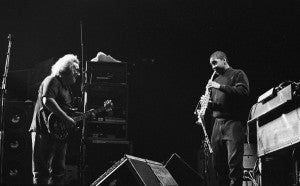 24. David Crosby
"The music was wonderful. They were like a big electric jug band…Jerry was a major magic force."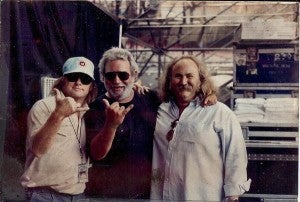 25. Bob Dylan
"There's no way to measure his greatness or magnitude as a person or as a player. He really had no equal. His playing was moody, awesome, sophisticated, hypnotic, and subtle. There's no way to convey the loss."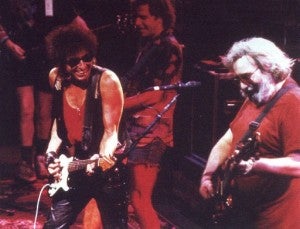 26. Bob Weir
"I see him in my dreams all the time. I hear him when I'm on stage. I would say I can't talk to him, but I can. I don't miss him. He's here. He's with me."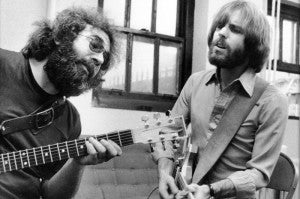 27. Trey Anastasio
"A very gentle and unassuming man who brought so much joy and love into people's lives through music. I can't think of a more profound and beautiful accomplishment at the end of a lifetime."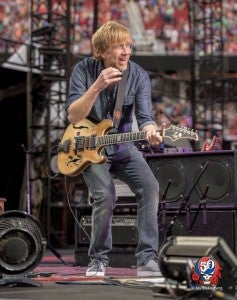 28. Grace Slick
"Jerry Garcia and the Grateful Dead did as much for mankind as any president."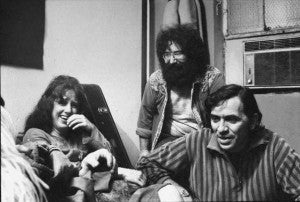 29. Ken Kesey
"Jerry knocked a chunk out of the wall and let the light shine through, and it's up to us to keep that light shining through, or someday we are going to have to answer to him."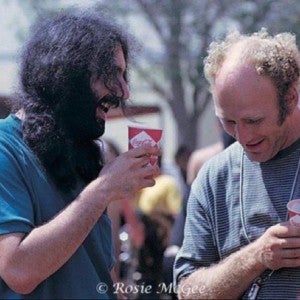 30. Phil Lesh
"Jerry had this ineffable sweetness and vulnerability, even when he was playing his wildest up-in-the-spheres stuff. It's something you don't really see that often in musicians working in this field. We never really talked about this, because it was so obvious to all of us, but he knew he wasn't making that music; it was like he was just up there quoting or transcribing what it was that was being given to him or coming through him, as we all were in the best moments. That's the goal that we strive for, that we still strive for."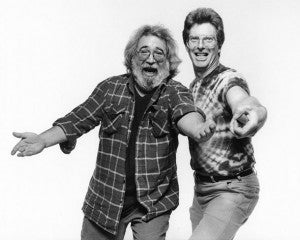 31. Mickey Hart
"Where do you begin? There's so much to say about him. He was a benign, lovable guy and he was also a magic man, a shaman. There was a feeling of going out in the world with kindness that Jerry represented. That shines through beyond all the other stuff."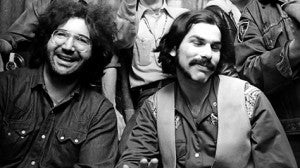 32. Bill Kreutzmann
"Jerry was the best musician I ever played with. He was 100 percent music. Every pore, every bit of his body, every molecule, was music, whether he liked it or not. He was like a Mile Davis or a Coltrane or somebody like that – just completely locked into it. I always felt that I could hear in his music him talking about things at a much deeper level than what appeared on the surface. There aren't many musicians who have that gift – to be really profound."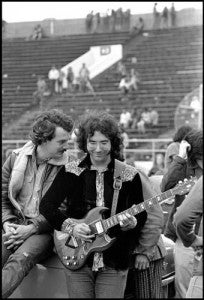 33. Robert Hunter
"I feel your silent laughter at sentiments so bold, that date to step across the line to tell what must be told, so I'll just say I love you, which I never said before, and let it go at that old friend the rest you may ignore."
34. Sandy Rothman
"He has become a piece of whatever we mean by infinity, just as we knew he was when he was here: a constant reminder that it's possible to invent your own kind of life and live it to the fullest."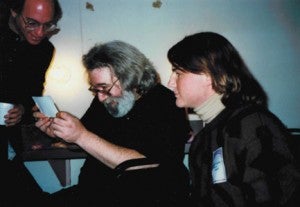 35. Melvin Seals
"Jerry was the greatest humanitarian I have ever known. He gave happiness and joy to anyone who came across his path."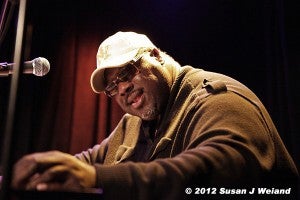 36. Dennis McNally
"Jerry Garcia was the most remarkable mind and personality that I (and a lot of other people) ever encountered – the most curious, the most articulate, the most charismatic. Talking with him was about as much fun as I could stand."
37. Sen. Patrick Leahy, D-VT
"They were here once on a Sunday and I said, 'Why don't you stay over tomorrow and we'll go and have lunch in the Senate Dining Room?'... [They] caused quite a stir. In fact, the oldest member of the Senate, Strom Thurmond, came over and grabbed Jerry by the hand and introduced himself and said to Jerry [speaks with a Southern accent], 'Ah hear you a rock star.' Jerry, who was kind of a shy, quiet person, said, 'Well, I do my best.'"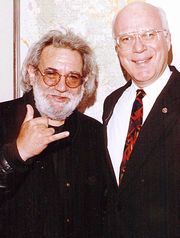 38. Paul Shaffer
"The first time I met him I was with the Blues Brothers, and we opened for the Dead at the last Winterland show on New Year's Eve in 1979. I wasn't really schooled in what the Dead were about. We played, and then went to several parties and got back to the hotel about 4 a.m., turned on the television, and the Dead were still playing. They went on around 11 p.m."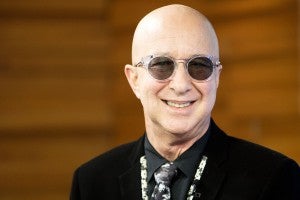 39. Sanjay Mishra
"He just walked into my office [at Greenpeace] where I was working. I had never met him... we talked about environmental issues. Just as an afterthought I gave him [my] CD. He was very warm, and gave me his phone number."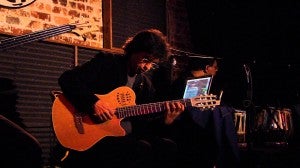 40. Clifford "Tiff" Garcia
"Sometimes, on a break, he'd have three egg creams. And you know what just one egg cream can do to you."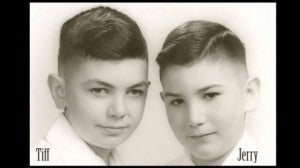 41. Bob Barsotti
"Bill [Graham] and Jerry were soulmates. Jerry really missed him... and Bill really felt the world for Jerry. There's no other artist that had the same spot in Bill's heart."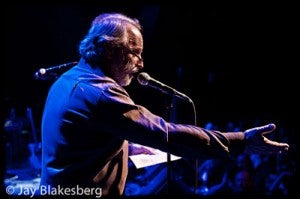 42. Merl Saunders
"That coma was like a rude awakening. He could not believe he could not play the guitar. It was like starting over. We'd practice every day. He loved playing Gershwin, Duke Ellington. He loved 'My Funny Valentine."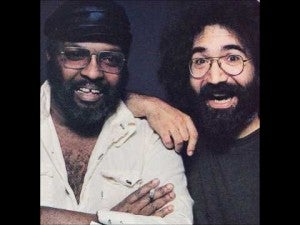 43. Gov. William Weld
"Jerry Garcia and the Grateful Dead have been a constant in my life from the time I first heard them in the '60s all the way through the '90s shows at Boston Garden, when I had the great fun of shaking hands with the band. One of the prime advantages of being elected governor of Massachusetts is that if you want to welcome the Dead to the Garden, nobody has the nerve to say you can't."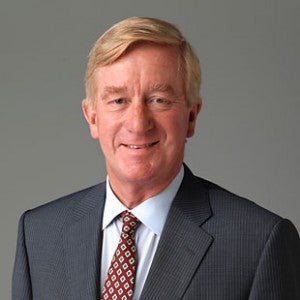 44. Paul Kantner
"He was humble. He always said that he hoped he would learn to play the guitar well before he died."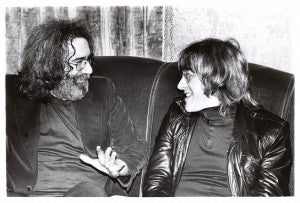 45. Stewart Brand
"He was so good a musician and so kind an individual he would bring other people up toward his level of musicianship. [Because of him] people on the [Merry Prankster] bus played better than they had in their whole lives."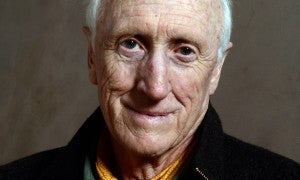 46. Dan Healy
"He was extremely generous. I've seen him give away brand new automobiles to people who were destitute, and I've seen him give away a complete studio's worth of equipment to musicians who were down on their luck. He was the Santa Claus of art."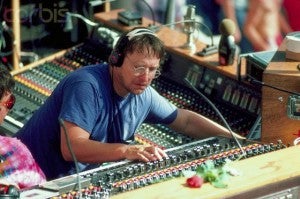 47. Steve Silberman
"When a friend of mine asked him what he thought of the prospect of a 'Jerry' stamp, he said, laughing, 'It's bad enough that my face turns up on my head every morning.'"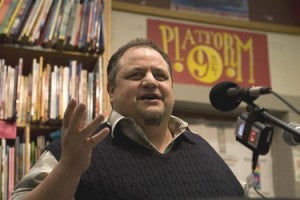 48. Blair Jackson
"I remember having lunch with Jerry and his daughter Trixie, then about 15. We were chatting about things and about the album In the Dark and all of his success. Jerry was saying, 'Well, it's not like I'm going to go on the Johnny Carson show. I hate doing things like that.' Trixie totally busted him, 'Oh, you love doing that kind of stuff, Daddy. You love being on TV!'"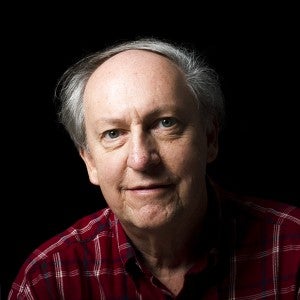 49. Steve Parish
"Jerry loved anything new, an adventure--it made him play better. I remember we played in Arhus, Denmark, in this school cafeteria. I don't even know how it happened, but the band played on these tables, and that was a great gig. We were intermingling with the kids; it was before security had to be too heavy."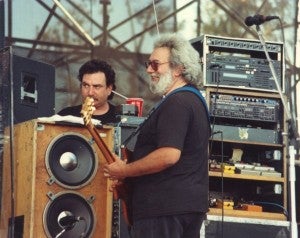 50. Tom Robbins
"I thought of Jerry, his life, and his music as sort of a river flowing through the American heart: sometimes muddy, sometimes clear, occasionally swift and dangerous, more often placid and deep, but always flowing forward irrepressibly toward some unnamed Something. How very many of us were pulled along by his current."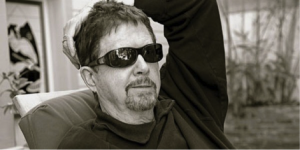 51. Jorma Kaukonen
"He created a whole genre of music himself."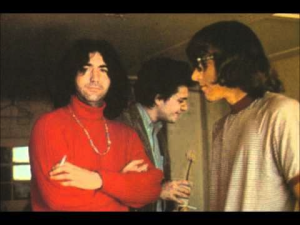 52. Joan Baez
"Jerry was a kind man as I knew him, who never turned down a request from me for a benefit, from Cambodian refugees to AIDS."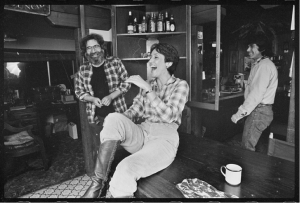 53. Suzanne Vega
"He was a charismatic guy and had a spirituality I found hard to describe."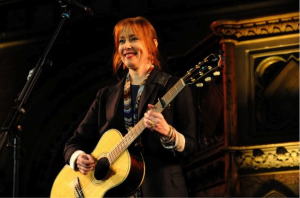 54. Nicki Bluhm
"The music of Jerry Garcia and The Grateful Dead have been part of my life for as long as I can remember. I am a Bay Area native with two older brothers so it was only natural that their music had a major presence in my life. The taste, tone and feel of Jerry's guitar playing are so beautifully executed. That signature sound paired with his ability to exhibit so much off the cuff creativity has always made him a guitar player I deeply admire and respect."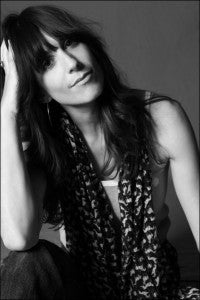 55. Maria Muldaur
"In his own unassuming way he made himself completely an instrument of higher good energy, which is the real reason people need music so much."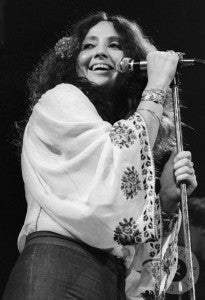 56. Bill Barich
"His humility was genuine, his presence was soulful, and the world today feels smaller for his absence."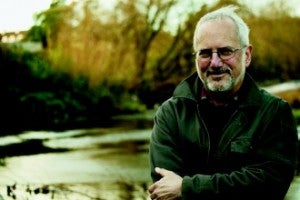 57. Bill Clinton
"Well first of all he was just a great talent, he was a genius. I was really pleased to see the grateful dead have one more run around the country...He had a great gift he even wound up putting out that line of ties he had great ties, I would go around wearing Jerry Garcia ties and giving them away to people and so I was very sad when he died."
58. President Obama
"Here's to fifty years of the Grateful Dead, an iconic American band that embodies the creativity, passion and ability to bring people together that makes American music so great," Obama wrote. "Enjoy this weekend's celebration of your fans and legacy. And as Jerry [Garcia] would say, 'Let there be songs to fill the air.'"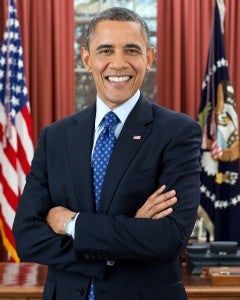 59. Trixie Garcia
"We came very close to making the Jerry hologram," she said. "I met with people and was very interested in trying to make the Jerry hologram where he appears for a couple seconds — like a rainbow."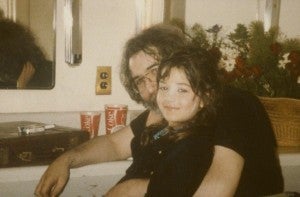 60. Jay Leno
"He wants to live the American Dream. He wants a house, two kids and a really big garden."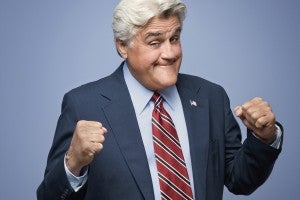 61. Candace Brightman
"The guy had a profound silly streak--any excuse for laughing, no matter how idiotic, was good enough for him."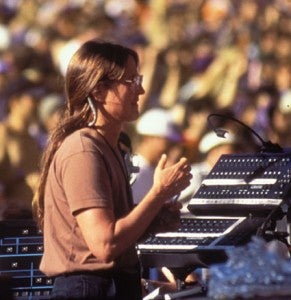 62. Mike Gordon
"Jerry was a traditionalist and a pioneer, embracing America's musical past while forging into the future. He understood how music can be a way to experience the unknown. This quest became a fountain of positive energy. How often does a lead guitarist play so selflessly with the idea of overshadowing the existence of ego? Every speck of me wishes he was still alive."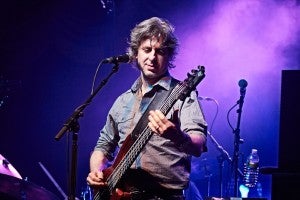 63. Sandy Troy
"He "beat the system" doing whatever he wanted to do without compromising his values."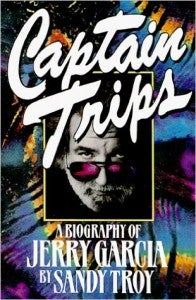 64. Sally Ansorge Mulvey
"We are all Jerry's kids. And Jerry was to us what many parents wish they could be for their children--a source of love, nourishment (physical, mental and spiritual), and security -- while still allowing us the liberty to make our own mistakes."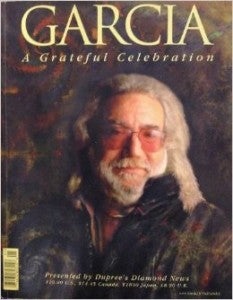 65. Cherie Clark King
"Jerry is still here, if you listen. Just toss a tape in the deck and sing along. You know the words. For all he never wanted to, Jerry taught us well."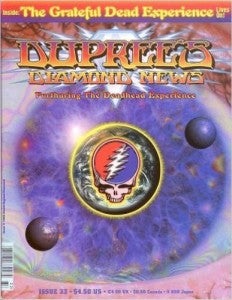 66.Brendan Bayliss
"What I took most from Jerry was his honesty. If you play and sing with sincerity and honesty…. great things will happen."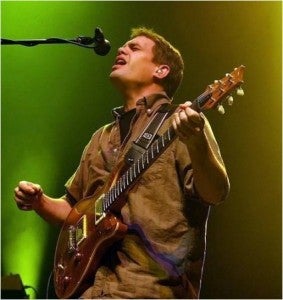 67. Vilius Kavaliauskas
"We were thankful for him and the Grateful Dead. They were sponsors of [1992 Lithuanian Olympic basketball team] at a peak in our nation's sports life. We were very proud to have such a famous band as a sponsor."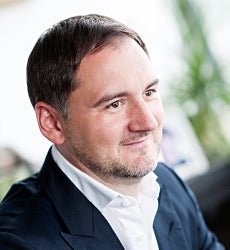 68. Warren Haynes
"One of the things that some people overlook is the vast amount of great songs he left behind. We get a glimpse, through these songs, into all the different types of music that influenced him which went way beyond the previous decade or two. He was a student of folk music who was somehow able to turn a modern generation onto something that they didn't know they were interested in by incorporating roots that sometimes went back a hundred years or more into his own unique style of songwriting."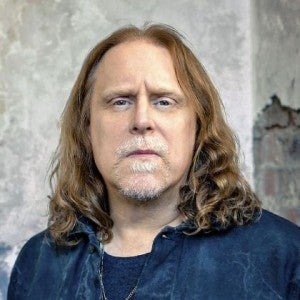 69. Jon McIntire, the Dead's defacto manager
"Certainly the band has always been the deciding factor [in making decisions], and within the band it's been more Jerry than everyone else because he's so lucid and clear about stuff. He's got real good opinions. If he wants to enforce them, he will. As it works out, he doesn't enforce them that often."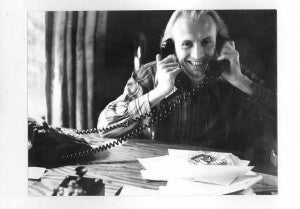 70. Herb Greene, photographer
"They sometimes grumble about it, but when you're actually photographing the band they seem to like it. Garcia definitely likes it; you rarely see a bad photograph of Jerry."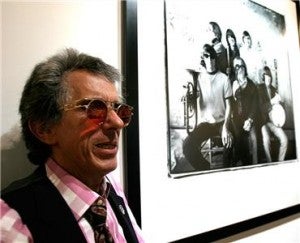 71. Brent Mydland, on playing with Bob Dylan
"Jerry was sort of like the conductor. I listened to him as closely as I could because he's got a way of playing that I can tell which way the chords are going even if he's playing a lead. He's real good at making sure you know what direction everything's going in."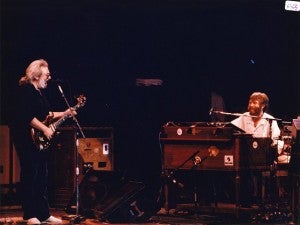 72. Jay Blakesberg
"I shot my first Grateful Dead concert in 1978, so we're getting close to 40 years for me. Just because Jerry is gone doesn't mean there hasn't been so many magical moments."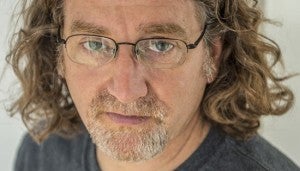 73. Adam Aijala
"Jerry has had a major impact on the way I approach the guitar. Even though he's been gone for quite awhile, I am still learning from him and, man, he's the reason I got into bluegrass. With that in mind, I guess his impact on the music I write is pretty huge considering I've played in a bluegrass band for the last 14 years. Wish he was still around."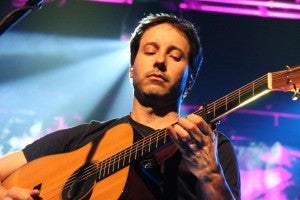 Top