10 of the Top Reasons a Concert is the Best First Date
In need of some first date inspiration for the weekend? We're here to help. Having an entertaining first date might seem easy, but things can go downhill fast. How can you guarantee that the first date will lead to a second? The answer is a concert.
1. Looks aren't important, it's taste in music that really counts
Sure, eye-candy is nice, but to live music junkies, ear-candy is what really matters. If your date has the same taste in music, you most likely will have other things in common too. Plus, good music makes for good memories.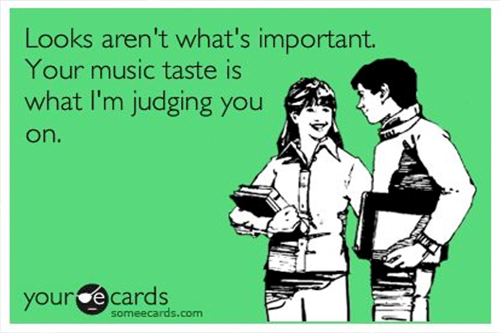 2. Sharing in a new experience
If your date isn't as dialed into the music scene as you are, this is the perfect opportunity to show off your knowledge and teach them something new. Now you'll have a bonding experience that you will always remember.

3. Concerts are conversation starters
If you're at a concert, you most likely know the band well, or have heard of their music. Take this opportunity to discuss what you know about the band, or bring up other topics relating to music during set break. Music is emotional, so why not stir up some emotional conversations and light a spark?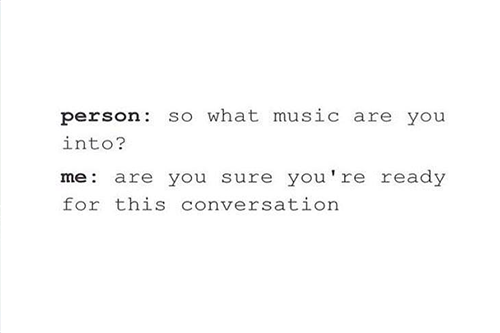 4. Let your inhibitions run wild
We're not saying you should set yourself up for a three-drink minimum, but if you're of drinking age, a shot, beer, or glass of wine will certainly clear those nervous jitters away. Why not buy one for your date while you're at it?

5. Music will prevent any awkward silences
We all know the feeling. Running out of something to talk about often ends in an awkward pause or worse, awkward silence. That awkward silence can completely mess up the juju of a first date. At a concert, you can focus on the music and each other.
6. Dancing is always a great excuse to get close
Chances are, if you're on a first date, your guy/girl is probably feeling some sort of connection. Take this opportunity to connect even further by taking charge, and moving in for a dance. Simply feel the beat, and get grooving!

7. Concerts set the mood
Even if you're in a theater with 2,000 people, the dim lighting from a concert can set the tone for romance. Plus, soft lights makes everyone look better.
8. Adrenaline
Nothing beats the adrenaline pumping adventures of a concert. When adrenaline is released, it causes the heart to beat faster, and the body's energy to skyrocket. Plan a date that makes pulses race and hearts beat fast. You'll be in for the perfect kickass adventure for two.

9. Concerts are a positive experience
There's nothing more inspiring than sharing an experience with like-minded music lovers, and in a perfect world, dates should be positive experiences right? After a great show, you and your date will most likely be smiling for days.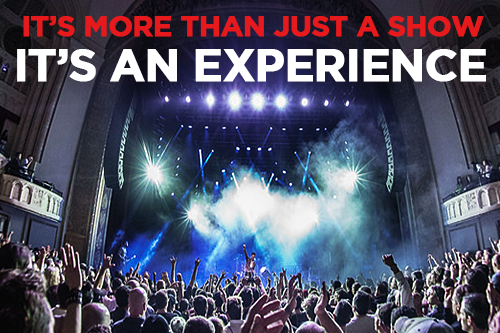 10. A second date
If the two of you hit it off on the dance floor, a second date will most likely follow.
Top