Sheryl Crow Was Just as Captivating and Uplifting as Her Music
Words by Jenny Rose Ferguson
Photos by Geoff Tischman and Dino Perrucci
Sheryl Crow is an absolute delight.
I must disclose this at the outset: before tonight, I don't know that I would have called myself a Sheryl Crow fan. Not that I didn't enjoy her music, I just wasn't very familiar with her repertoire.
Now? I get it. I really do get it.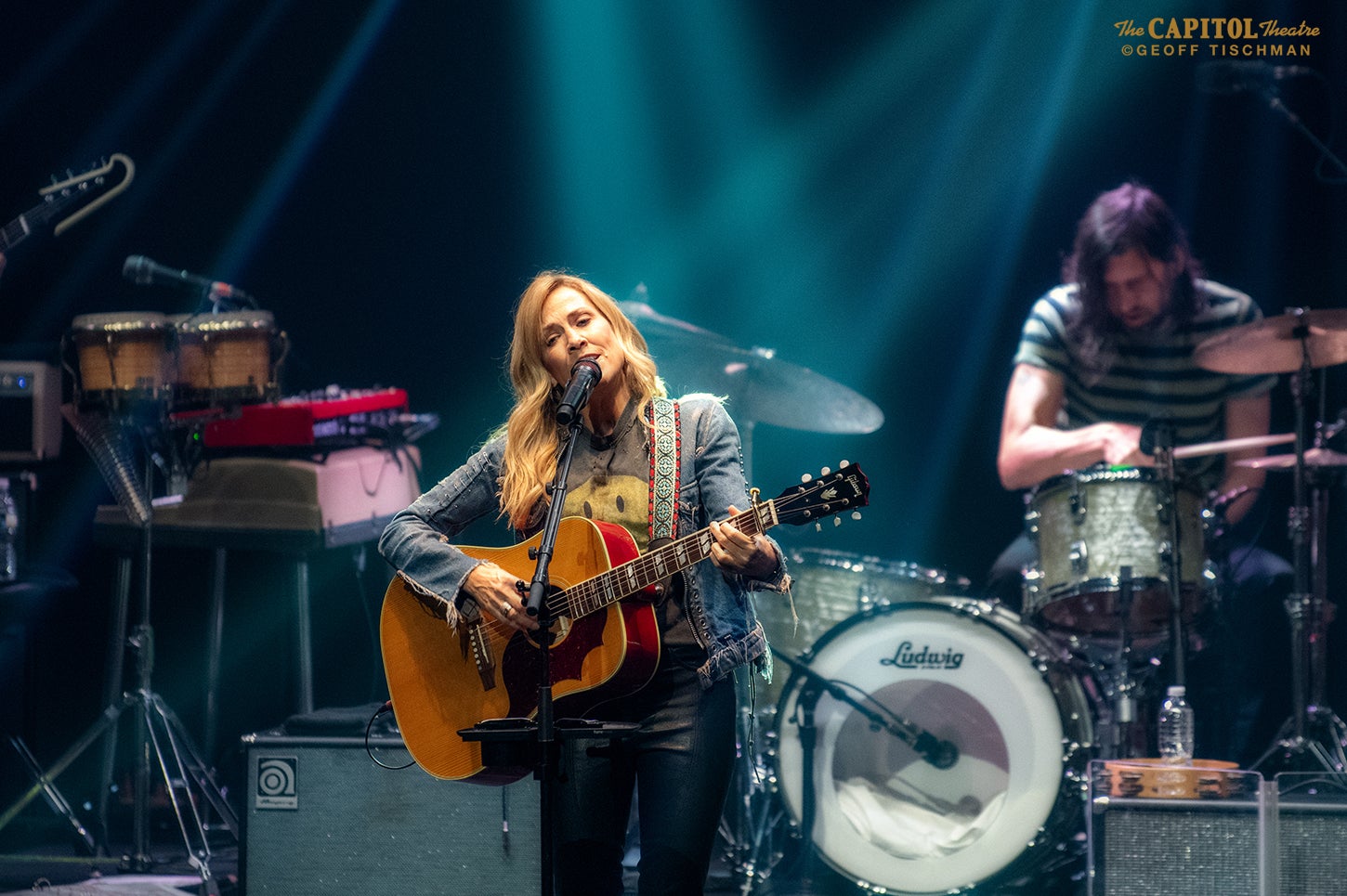 I'll start at the beginning by setting the scene for you. Lucie Silvas, the English singer-songwriter, is on stage opening the show. She's serenading the early crowd with her astounding vocals, which are somehow both raspy and raw, yet full of buoyancy and an impossibly easy elasticity. Needless to say, I was enchanted. Then, out of the corner of my eye, I noticed something backstage. An icon was sitting humbly in the wings, watching with the same adoration and attention as all of us, beaming a positively electric smile. I don't know about you, but this isn't what I would expect from a nine-time Grammy award-Winning superstar. It was just a simple act of support and respect, but she had me right then and there. I soon learned that that is what sets Sheryl Crow apart from the crowd… her sincerity.
As the tech crew prepared the stage for the main event, the theater started to really buzz. Almost every previously empty seat was filled with a fan who just wanted to have some fun, and they certainly were not the only ones. By the time Sheryl Crow took the stage, it was a party. People were up and dancing at the first lick of the first song. Both understated, yet sparkling, Sheryl warmed up the space instantaneously. We were all already there, but she invited us in. She spoke directly with audience members, making jokes, sharing stories, but most importantly, breaking that impermeable boundary between the house and stage in a way that wasn't forced or rehearsed, but shockingly genuine.
Of course, she gave the audience the hits, like "All I Wanna Do" and "The First Cut Is The Deepest," but she also took some deeper dives with tracks off albums that she joked "no one has heard of." That's hardly likely for a living legend, but it actually seemed to be true. The sing-alongs would cease, and people would lean in to listen to some incredible song, that miraculously, were only known by the starkest fans in the room.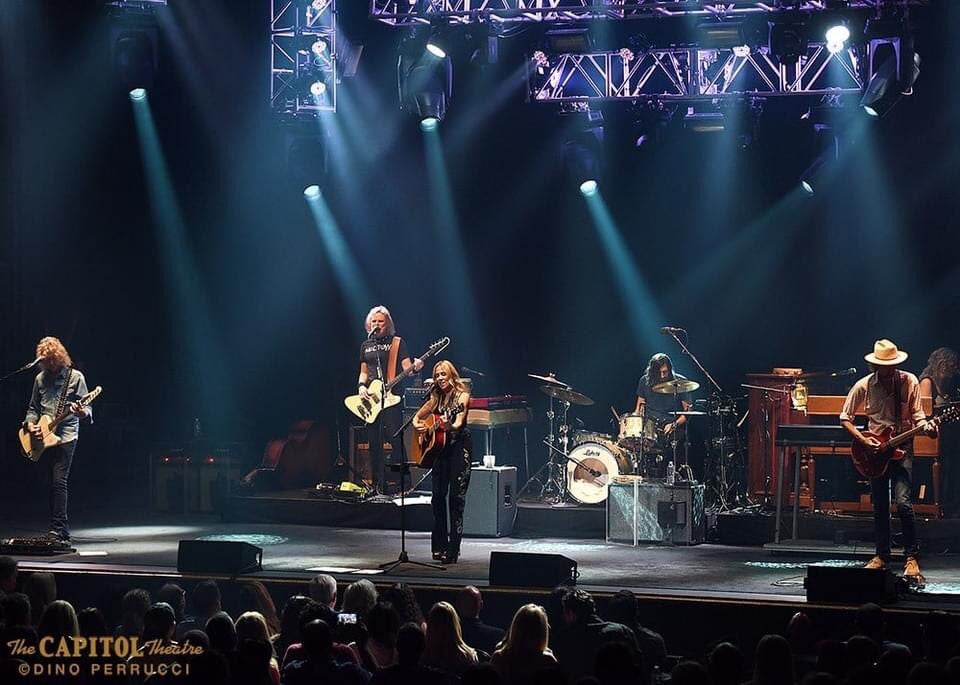 Throughout the set, she took time to paint a scene for us, telling us what it was like in the world when a song came out. By doing that, she brought us back to who we were during that time. Me? I was not yet born. But even I was feeling nostalgic for the eccentric meatpacking district haunts of 1993.
A personal highlight was her rendition of Bob Dylan's "Everything is Broken," during which the band took over central focus. If you don't already know, this band is jam-packed with musicians among the best I've seen or heard. It just so happens that Jen Gunderman, the keyboardist, is a dead ringer for Carole King, and the drummer, Fred Eltringham, could be David Grohl in the right light. Guitarists, Peter Shroud and Audley Freed, and bassist, Robert Kearns, were without doppelgangers, but equally outstanding.
For those who are lucky enough to be returning for show number two with Sheryl, her band, and Lucie Silvas, you are sure to have an incredible night. I feel blessed that The Capitol Theatre powers-that-be introduced me to Sheryl Crow and her astonishing light.
...guess she really did soak up the sun?
Top