Pixies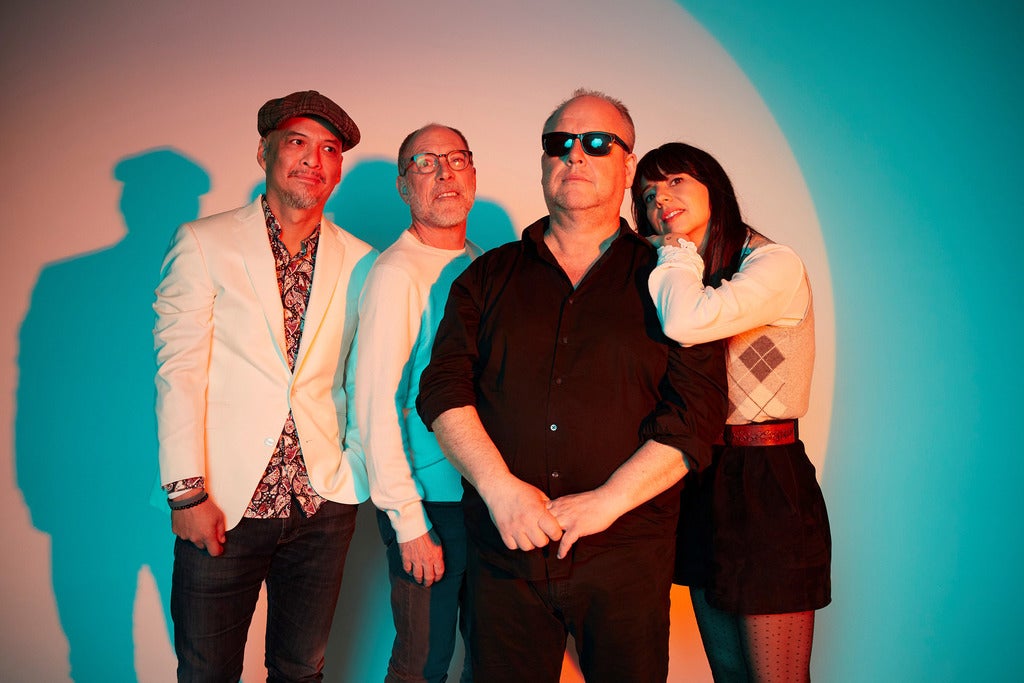 September
10
, 2021
/ Friday
Pixies
Date

September

10

, 2021

/ Friday

Doors Open

6:30 PM

Start Time

8:00 PM

Ticket Prices

$49.50 - $201.75

Venue

The Capitol Theatre
Port Chester, NY

On Sale

On Sale Now

Please Note

18+ unless accompanied by a parent or legal guardian. Children under 8 years of age are not permitted.
Pixies
Event Details
Helping to establish the alt-rock sound of the late '80s and '90s, the Pixies have become an iconic act, influencing everyone from Nirvana, to Radiohead, to Weezer with their jagged-edged indie-rock.
Formed in Boston, US in 1986, the band was formed by Charles Thompson (vocals, guitar), later changing his name to Black Francis, alongside Joey Santiago (lead guitar), David Lovering (drums) and Kim Deal (bass). After playing at various local venues, the Pixies gained a support slot for Throwing Muses, which attracted the attention of producer Gary Smith. Offering to record the band, the result was an 18-song demo, "The Purple Tape," which impressed Ivo Watts of the UK label, 4AD, with Pixies soon joining their roster.
Their debut album, "Surfer Rosa," was released in 1988, featuring the engineering talents of Steve Albini, who had helped pioneer the abrasive sound which set the standard for alternative rock subsequently in his band, Big Black. The Pixies' debut found critical acclaim across the board, gaining significant airplay and soon resulting in a record deal with Elektra Records.
Retunring to the studio, this time with Gil Norton as producer, the band created what was to be their classic album. Released in 1989, Doolittle favored a cleaner, pop-tinged sound, finding several Top Ten hits in the process, particularly finding success in Britain. After extensive touring, the band decided to take a break in 1990, hoping to replenish the band's enthusiasm.
Following solo escapades by Black Francis, they returned to the studio in 1991 for their third release, "Bossanova," which garnered mixed reviews, favoring a surf rock sound. Nonetheless, the album faired well in the charts, prompting further successful tours and festival appearances. Returning to a loud rock sound as to their earlier efforts, their fourth record, "Trompe le Monde" again found praise, resulting in further international tours before another hiatus ensued.
Black Francis, just as he was about to release his solo debut, announced that the band had disbanded, prior to his band member's knowledge of this. The members of the Pixies continued with their various other projects to moderate success, whilst still being big names in the indie rock scene. Several re-issues and archival recordings were released during the late '90s and early '00s, continuing to maintain the band's reputation and popularity, despite the hiatus.
It was not until 2003 that hopes for a Pixies reunion surfaced, reuniting in a series of tours in the US in 2004. A live DVD soon followed to much anticipation, with the band continuing to tour intermittently throughout the rest of the decade. Yet in 2013, new music arrived, self-releasing "EP1" in July that year. Two further EPs were released, with these new recordings later compiled as the album, "Indie Cindy," in April 2014.
Top