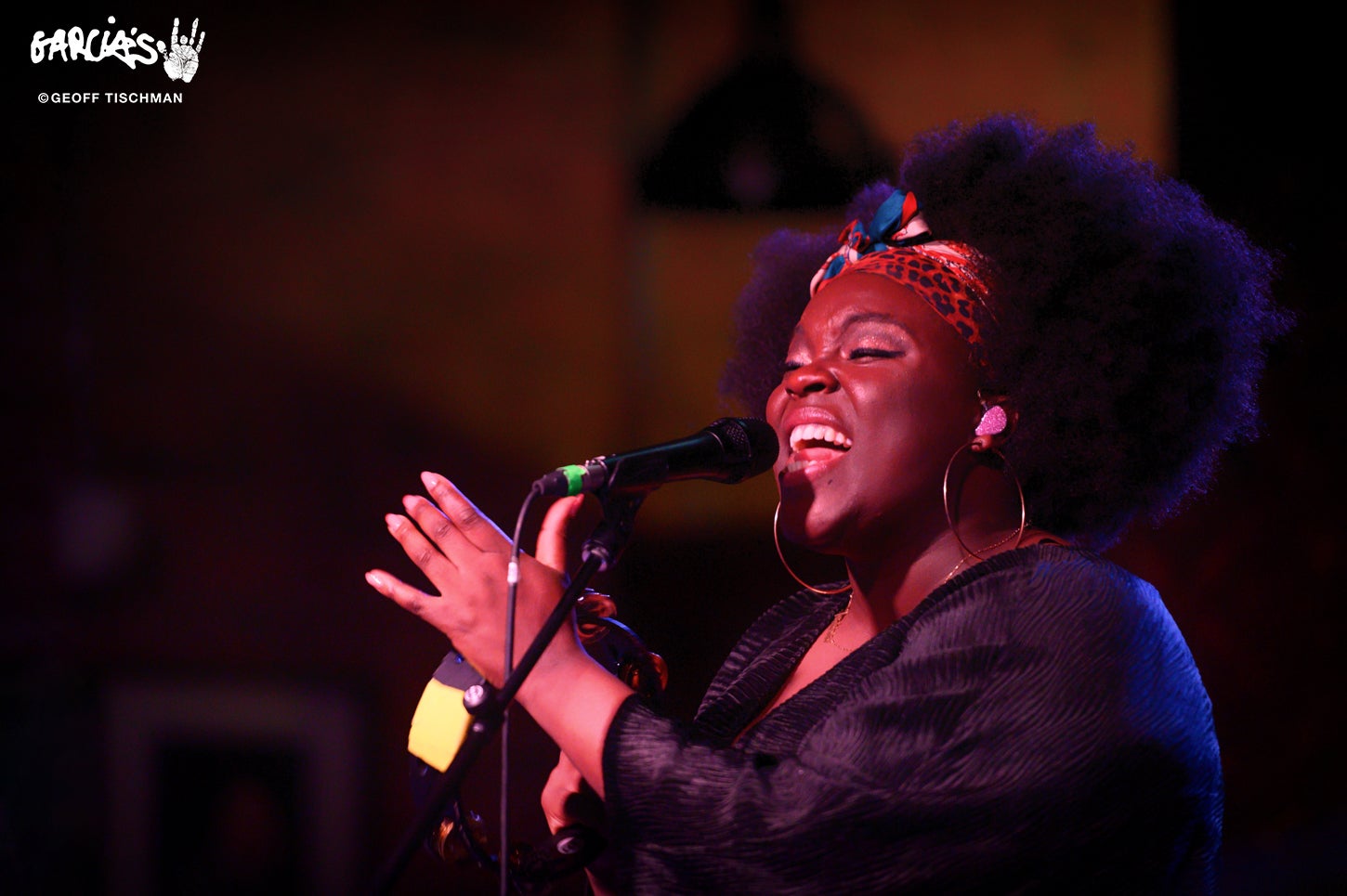 reCAP :: Yola with Amythyst Kiah :: 2020.01.06 :: Garcia's
Words by Jordan Becker
Photos by Geoff Tischman
Sometimes the Scheduling Gods grant us a miracle. The bookers at Garcia's at The Cap scheduled a show featuring Yola at the intimate venue in December. The same Yola whose album, Walk Through Fire, received rapturous reviews and spawned three Grammy nominations, plus one for Yola as Best New Artist. More on that later. And the same Yola who wowed the Newport Folk Festival, not only for her own performance, but also for her guest vocals with, among others, The Highwomen, Dawes, and in the final collaborative all-female jam that included Brandi Carlile, Dolly Parton, Sheryl Crow, and many, many others. The Garcia's show was originally scheduled for the night after Yola opened the WFUV Holiday Cheer show at New York's cavernous Beacon Theater, but was canceled due to bronchitis, forcing the rescheduling to Monday night.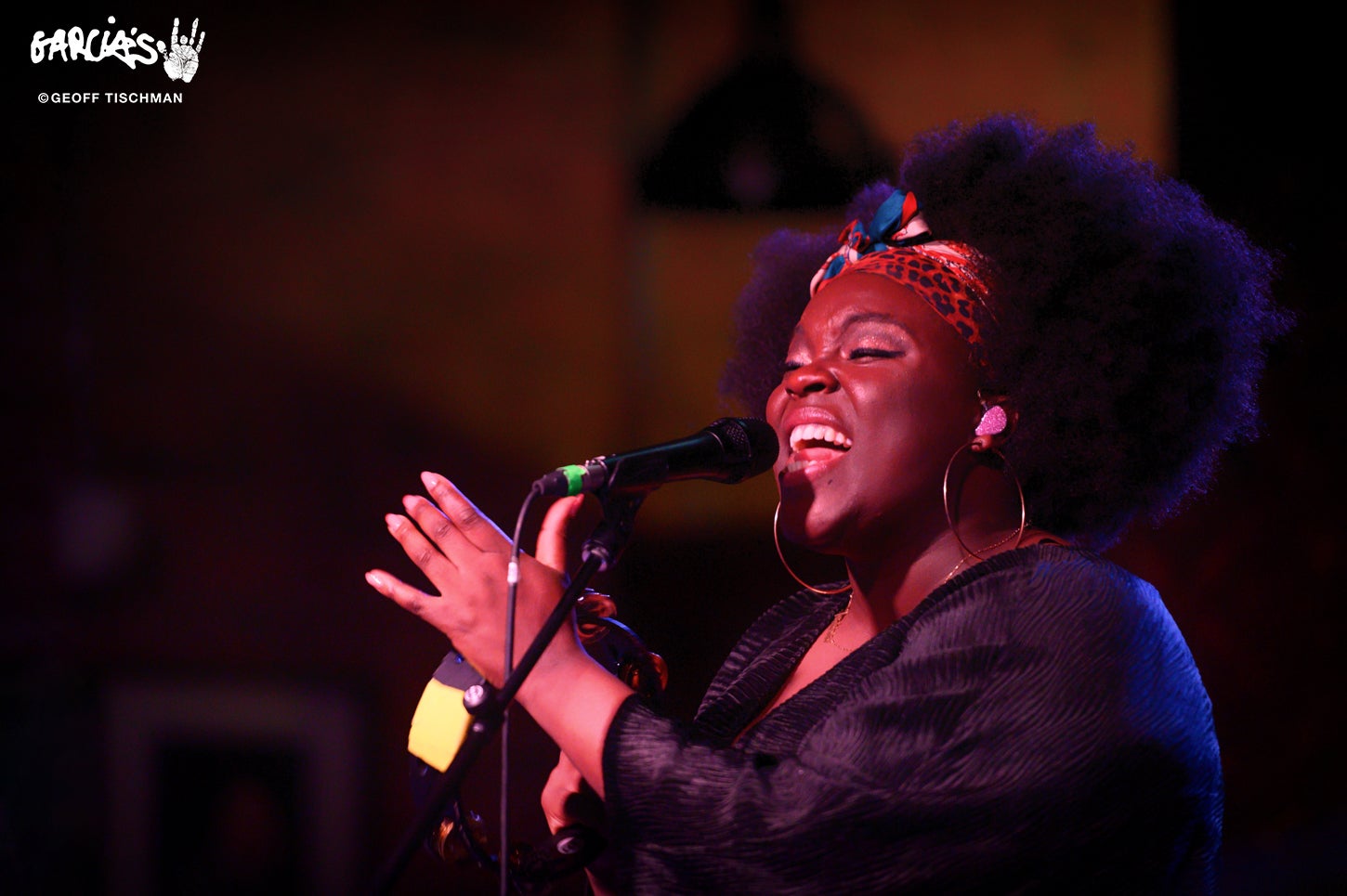 In the interim, the show morphed into the first night of Yola's first tour as a headliner—later this week, she will be appearing at the Music Hall of Williamsburgh, a much larger venue. And that allowed the Scheduling Gods to bless us with a second miracle—opening act Amythyst Kiah. More on her later.
Yola is one of those "overnight sensations" who have been working for decades, initially performing in her native England with DJs and electronic dance acts including Massive Attack, and as a session singer, before helping to form the band Phantom Limb with other session players, focusing on country/soul music. Her ultimate embrace of this genre—the music that she loved as a child—caught the attention of the Black Keys' Dan Auerbach, who produced, Walk Through Fire.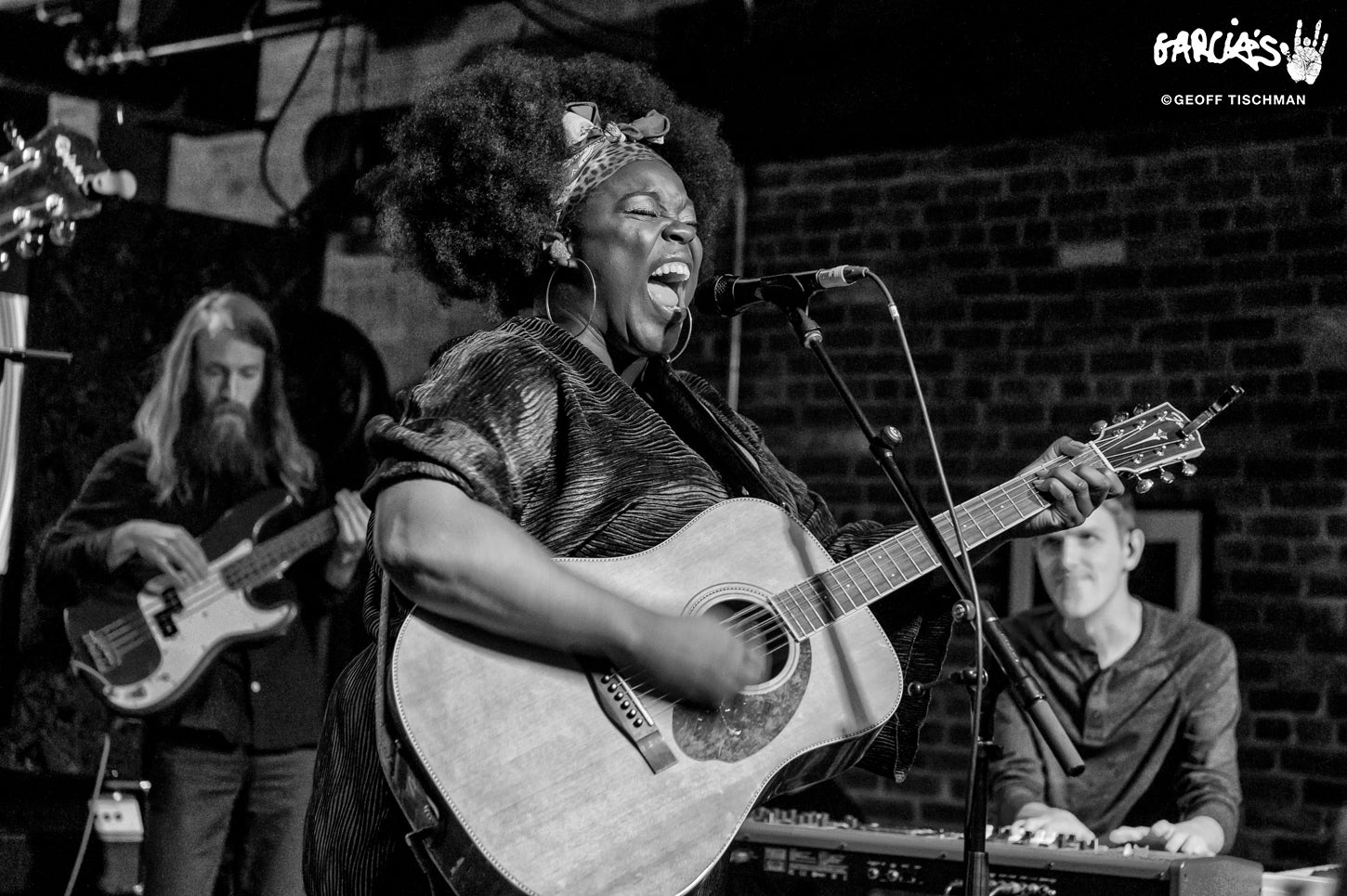 The majority of Yola's riveting show consisted of songs from that album, filled with influences from the mid-60s to the mid-70s, reminding one of the singers who melded soul, pop, folk and country influences such as Parton, Mavis Staples, Darlene Love, and Dusty Springfield. As just a very few examples of a set that was one highlight after another, we heard the Grammy-nominated "Faraway Look," which feels more than a little like "To Sir With Love," the more stripped-down, soulful "Love All Night (Work All Day)," the country ballad, "Ride Out In The Country," and the down-home title track. And her somewhat surprising selection of covers fit right into that era—The Beach Boys' "'Til I Die," a medley of Joni Mitchell's "Big Yellow Taxi" and The Box Tops' "The Letter," done in Joe Cocker's Mad Dogs and Englishmen style, and, of course, her Elton John approved version of "Goodbye Yellow Brick Road," which brought down the house.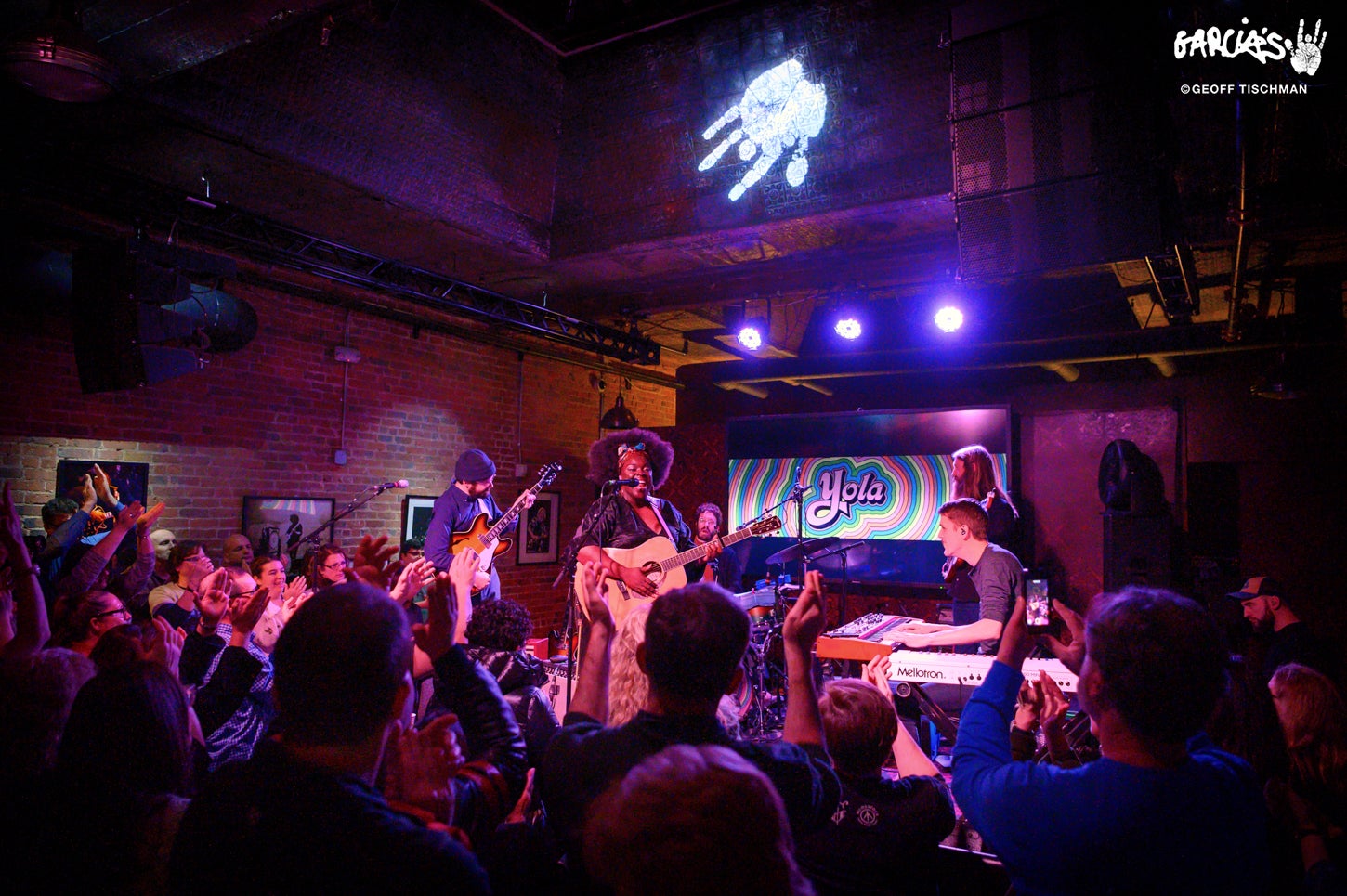 Beyond her remarkable voice and delivery, Yola alternately commanded the stage and humbly showed appreciation of the adoring audience, peppering her set with clever, often funny (and sometimes poignant) comments about the songs and her new-found success. Trust me, the next time I see Yola, it is going to be in a much, much bigger room.
Opening act Amythyst Kiah only has one Grammy nomination, which is actually pretty good for an opening act, especially one who has described herself as a "Southern Gothic, alt-country blues singer/songwriter." That Grammy nomination was for the song "Black Myself," which opened the album, Songs of Our Native Daughters, a project that also included her fellow female African-American banjo players Rhiannon Giddens, Leyla McCalla, and Allison Russell (this writer's favorite album of 2019, in case you are wondering).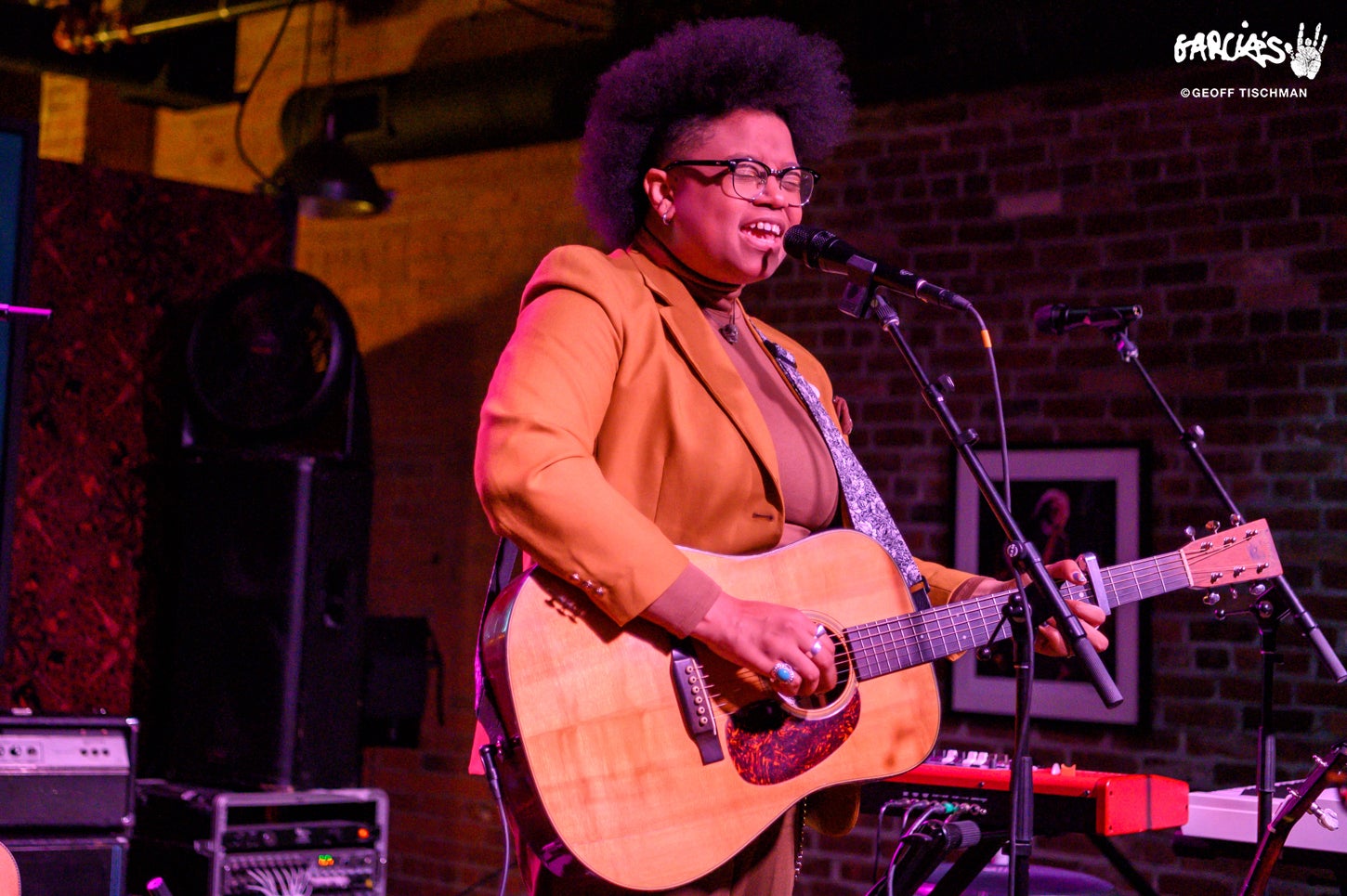 Kiah, accompanying herself on guitar and banjo, played that song, and another from that project, "Polly Ann's Hammer," a feminist gloss on the classic John Henry legend, but focused most of her set on powerful, personal songs from her forthcoming album, Weary and Strange, although she did play some older material, both originals and covers. Kiah's performance was raw and intense, but she was also able to vary things up with some delicate picking during a few of the songs. Although probably not as broadly accessible an artist as Yola, whose music sounds like it could have been on any classic rock radio station from the 70s, Kiah is a future star in her own right and is likely to be an important voice in Americana and roots music for years to come.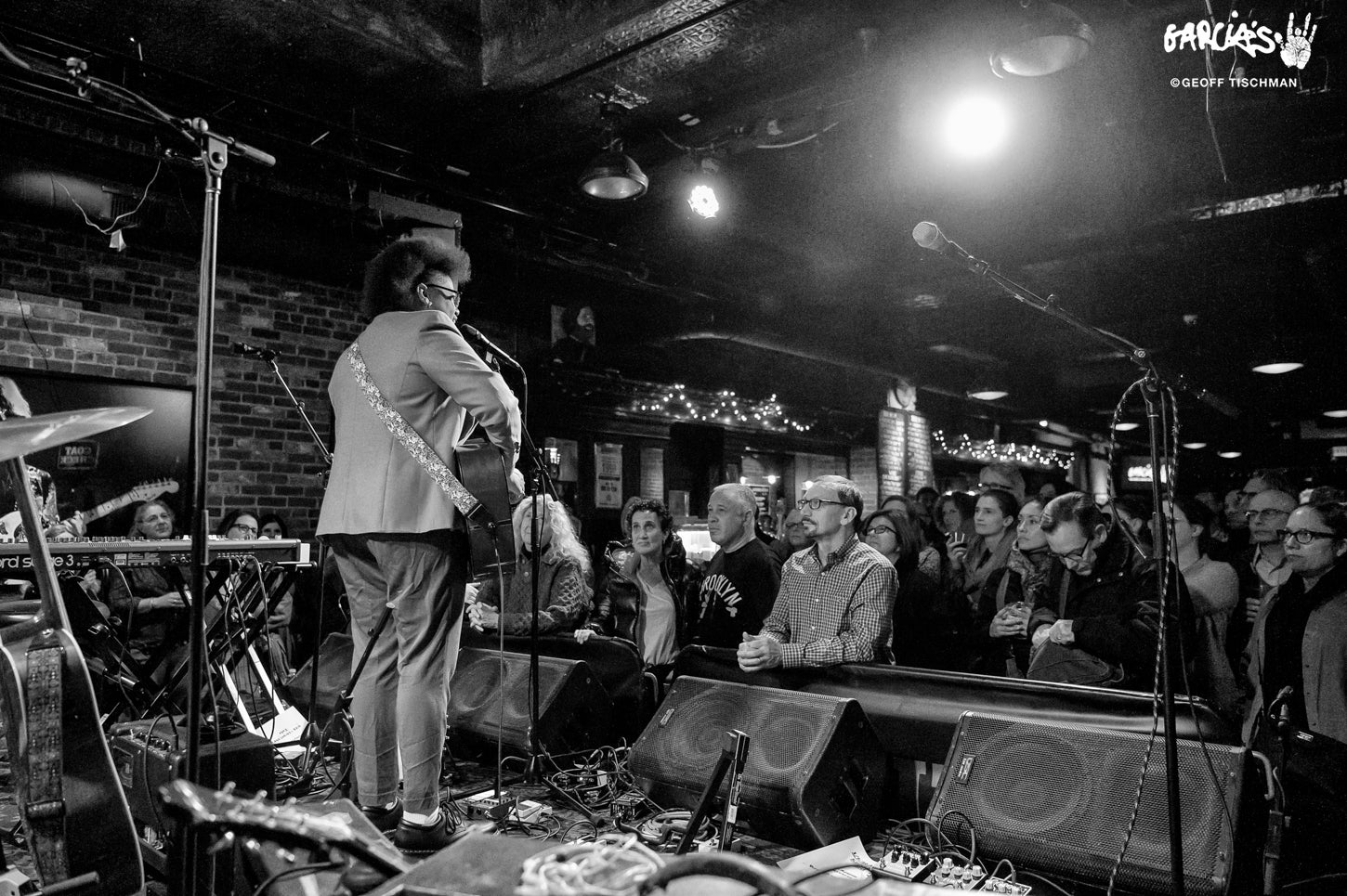 By the way, Kia's Grammy nomination is in the Best American Roots Song category, where she will be competing with Yola's "Faraway Look." I'm OK with either song winning, and Yola indicated during her set that she was, too.
Overall, the 275 or so people who packed Garcia's were treated to a special night of music. Thanks, Scheduling Gods
Top